Video: Robert Wickens back in a race car
The 2021 racing season is only now getting into top gear, and a sure-fire candidate for the "feel-good" story of the year unfolded today at Mid-Ohio Sports Car Course thanks to the generosity and technical expertise of Bryan Herta Autosport, the selflessness of paralyzed race driver Michael Johnson and the courage and determination of Robert Wickens.
Wickens was a rising star in the IndyCar Series when his 2018 rookie season was cut short by a horrifying crash at Pocono Raceway that left him with a thoracic spinal fracture, a fractured neck, tibia and fibula fractures to both legs, fractures in both hands, a fractured right forearm, fractured elbow, a concussion and four fractured ribs. And that wasn't the worst to it. For while those broken bones would heal in time, Wickens also suffered a bruised spine that made it doubtful the Canadian would ever walk again, let alone drive a race car.
Yet today, after 20 months of up to six often-agonizing hours of daily rehabilitation, Wickens strapped into BHA's Hyundai Veloster N TCR campaigned by Johnson in the IMSA Michelin Pilot Challenge. To be sure, it's not your average Veloster; it's not even your average TCR Hyundai Veloster N.
The car is equipped with a hand-controlled throttle, brake and clutch for Johnson, a former national motorcycle champion who was paralyzed from the mid-chest down some years ago and subsequently began racing sports cars. He scored a historic IMSA win at Lime Rock Park three years ago and, along with co-driver Stephen Simpson, earned a top-three finish in the Pilot Challenge race at Daytona in January.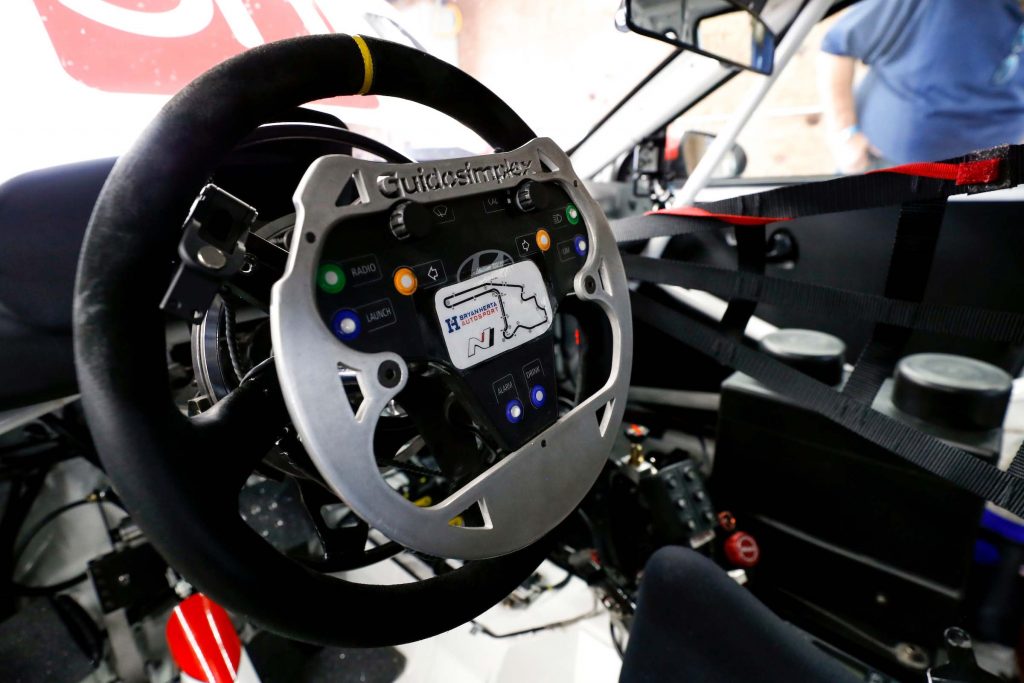 Johnson operates the throttle and brake via metal rings mounted behind and in front of the steering wheel, while the clutch is what looks like a standard emergency brake to the right of the seat. He changes gears with paddle shifts on the left and right of the steering wheel.
"I'm very busy, for sure," Johnson said. "My hands are moving a lot, but I'm used to it. That's going to be a big thing for Robert to get used to: how all the controls work; how to synchronize everything."
An incredible moment: @robertwickens is back behind the wheel. (🎥 @IMSA) pic.twitter.com/O3RFB5Uum2

— Motorsports on NBC (@MotorsportsNBC) May 4, 2021