Bobby Unser funeral set for Tuesday
(Update)
The Celebration of Life ceremony for the late Bobby Unser will be streamed live online today, calvarynm.church/bobbyunser, from Calvary Chapel Albuquerque (4001 Osuna Road NE) Tuesday at 11 a.m. (MT or 1:00pm ET).
Unser, a race car legend and Albuquerque resident, died May 2 in Albuquerque at age 87.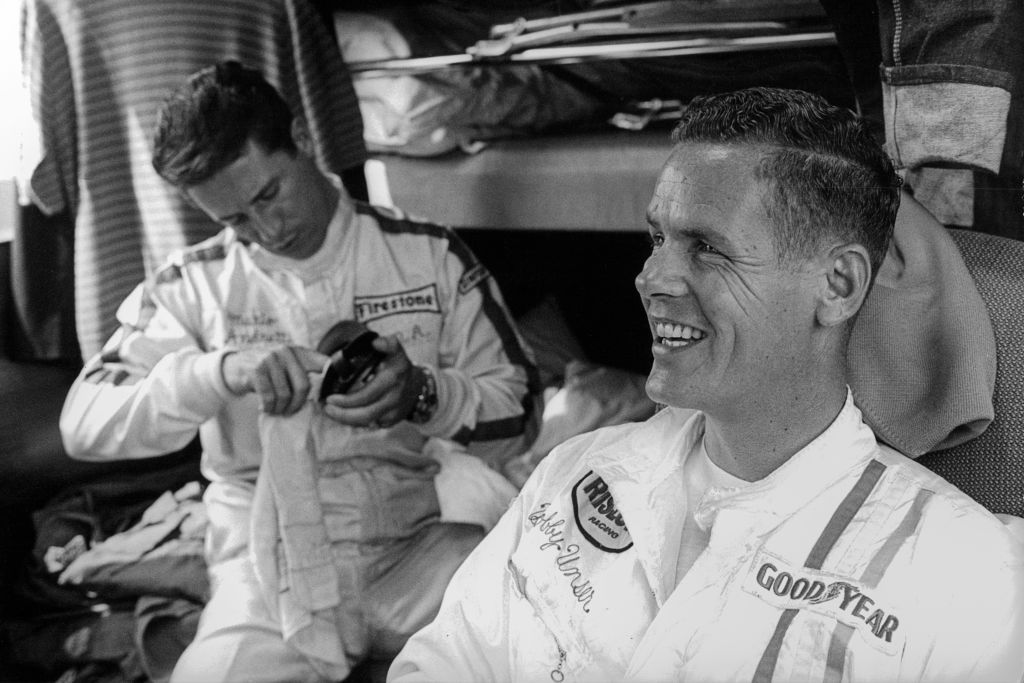 ---
May 6, 2021
A public funeral for race car legend and Albuquerque resident Bobby Unser will take place Tuesday at 11 a.m. at Calvary Chapel, 4001 Osuna Road NE, the family said Thursday.
Following the service, a grave site interment will take place at Sunset Memorial Park, 924 Menaul Blvd. NE.
The family says flowers may go to French Funeral Home, 1111 University Blvd., and in lieu of flowers donations can be made to a charity or organization of one's choice in Unser's name.
Record-setting racing career
Unser was a member of the Unser family of acing drivers, who have a record nine Indy 500 wins between them. He began racing as a young man alongside his brothers, Al (who won the Indy 500 four times), Jerry, and Louis Unser, and his son Robby and nephews Al Jr. and Johnny Unser are racing drivers as well. Unser's winning career began at the Pike's Peak Hill Climb, a challenging race that he won his second time out, in 1956. He would go on to win another 12 times at Pike's Peak, as well as setting many course records.
Unser first raced in the Indianapolis 500 in 1963, though an early crash kept him from glory. He would first win the Indy 500 in 1967, when he became the first driver to exceed 170 miles per hour there. Unser won Indy again in 1975 and 1981, making him one of only two drivers to win the famed race in three different decades. His 1981 win was a controversial one in which he was stripped of his title after review of a caution; he contested the result and later got his win back. The incident led Unser to retire from racing.
After his retirement, Unser became a commentator for Indy car races, working for ESPN as well as NBC and ABC. He also provided commentary for a number of NASCAR races. He is a member of the Indianapolis Motor Speedway Hall of Fame, International Motorsports Hall of Fame, and Motorsports Hall of Fame of America.