O'Ward: A Mexican IndyCar race would be 'Sold Out'
There has not been an IndyCar race in Mexico since 2006 and 2007 when CART ran two hugely successful races in Mexico City, on the very same track F1 races on.
There have been talks in recent years between IndyCar and Mexican officials about racing there again, but it all comes down to sponsorship and interest from Carlos Slim Domit, son of Carlos Slim Helu, the richest man in Mexico, and who funds almost everything motorsports related in Mexico.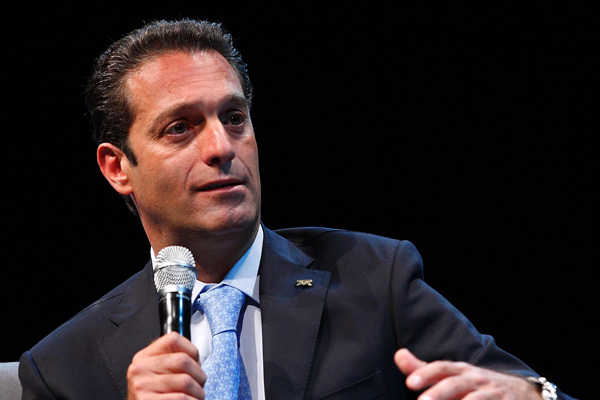 I asked Pato O'Ward on Tuesday if his triumph in Texas might help IndyCar return to his homeland.
"I sure hope so," said the 2018 Indy Lights champion. "I don't think just one win will do it. I think if we're consistently championship contenders, if we win a couple more, I think that will definitely help the chances of a bit more. That's the goal.
"I always tell everybody, 'If we go back to Mexico, it's going to be a sold out event and it's going to be awesome!' We just have to get into the process as soon as we can.…
"I feel like there is nothing better than the Mexican fans. There is so much life and energy, especially for their fellow countrymen. It's really cool.
"We always want to see more. I feel like we have so much potential to grow in the country of Mexico and in South America, with all the Latins. I feel like this is obviously a step in the right direction. But nowhere close to where I feel like it could be."
O'Ward grew up in Monterey, Mexico (where CART also raced) and San Antonio, Texas. So how did winning in Texas feel?
"Very special for sure," he said. "It's really cool to do it in a place that's very close to my heart, very close to home. Texas is the closest that I will ever have to racing in Mexico. Hopefully we can change that in the future.
"I lived just four hours south of here, in San Antonio, for many years. I grew up there a lot of my teenage years. I love coming here."
"I lived in [Monterrey,] Mexico for the first 11 years of my life. I went to middle school and high school in San Antonio, Texas.
"San Antonio, Texas, does feel very much like a home to me."
Mark C. reporting for AutoRacing1.com