Video: All American Racers Garage Tour
Justin Gurney takes us on a private tour of one of the most winning car collections known to man. Justin Gurney, CEO of All American Racers, shows us a collection of historic cars raced by his father, the legendary driver Dan Gurney. Some of Dan's most notable achievements were winning Le Mans, and for being the first to win in Sports Cars, Formula One, NASCAR and Indy Cars, Dan Gurney was the ultimate driver. Automotive talent exudes from the Gurney family as not only has his Dan's son Alex Gurney followed in his father's footsteps, but the Gurney Family also owns a highly successful racing.
Starting off this tour Justin shows the vast amount of trophies, photographs and race memorabilia that his father and family collected throughout the years. Showing that Dan Gurney was a jack of all trades, Justin Gurney talks about his father's favorite trophy, an award for placing in a motorcycle race.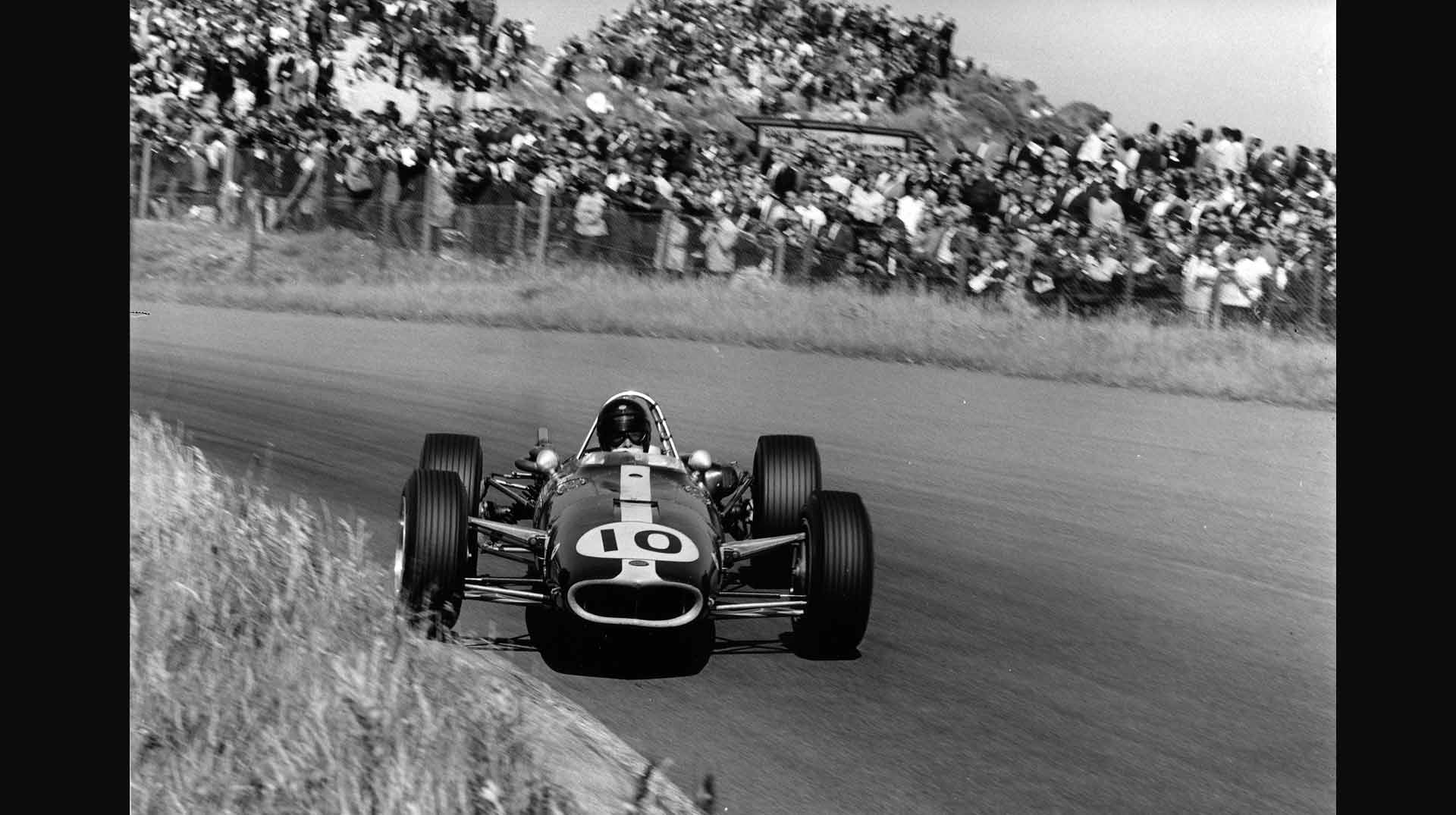 One of the most interesting vehicles in the collection is a 1998 Indy car hanging on the shop wall. This 1998 Indy Car was the last one built by the All American Racers team. In a secluded room sits a 1972 Eagle number 48 which was one of the first cars to consistently race at 200 mph.
Also in this showroom is Dan Gurney's favorite eagle. Built using limited funds, this eagle comes equipped with a stock block Chevy, and was driven by famous drivers such as Mike Mosley, Geoff Brabham, and was also used by Rocky Moran in his first Indy Car race.
One of the most futuristic looking cars in the room is a 1992 GTP car, designed and built by AAR, won 21 out of 26 races it entered, placed first in Daytona, and won Sebring twice. Next to this is a living piece of history is Dan gurney's number 48 Eagle Indy Car which he won at Riverside with. Watch Justin Gurney as he gives you an intimate tourney of one of the most famous names and cars in race history.