Rumor: Nurburgring or Mugello to replace Turkey F1 race
(3rd Update)
(GMM) Gunther Steiner has expressed concerns amid rumors about the next tweaks to the 2021 Formula 1 race calendar.
Turkish media, including the sports broadcaster S Sport, claim that the decision to axe Canadian GP substitute Istanbul Park from the calendar has now been taken.
It was rumored Turkey's loss could be compensated by adding a second race to another existing circuit – like the Red Bull Ring or Paul Ricard.
But a second Austrian GP would mean teams face an unprecedented four consecutive race weekends on the trot.
"Basically, almost anything is possible," Haas team boss Steiner said.
"But there are limits to what can be expected of our people. If we were to tell our staff not to come home for up to six weeks, it would be unfair. We have to be careful not to overdo it in terms of the burden on the people.
"So I don't see that as a good solution."
Steiner said the existing 23-race schedule would have been arduous enough in its original form.
"We all had a difficult season in 2020 and if all of the races take place this year, the end of this year will also be difficult.
"I hope they are not cancelled, but I'm not sure if we can race with this schedule for a couple more years," he added.
It is now believed Formula 1 may simply scratch the June 13 race date from the 2021 calendar rather than try to replace Turkey with Mugello or the Nurburgring, as is rumored.
The head of the Baku City Circuit commission for the Azerbaijan Grand Prix, Arif Rahimov, has said there is no possibility of the country swapping its F1 race this season with Turkey as the event in Istanbul has come under pressure to be cancelled after a deterioration in the country's COVID-19 situation.
"There were talks but in our case firstly our race weekend date is really fixed, it was squeezed between all the other events that are taking place in the city because the football is still going ahead. And the first game will be on the 12th of June which will be the Saturday following the race weekend."
"So there is not much that we can do we are not very flexible this year. I guess if it was another year where we were the only major event on the calendar in Baku then that could have been an option, but not this year."
Rahimov also confirmed that the Baku circuit had extended its contract with F1 by one year until 2024, with the race next year set to be the first in a three-year deal.
"We haven't yet started talking about longer-term contracts. The way that F1 is trying to do their contracts now is using three-year contracts from now on, I think they are trying to standardize it across all the circuits.
"Coincidentally, this was supposed to be the first race of the new three-year contract, but that will now be next year. We haven't even started talking about extensions, will still have time to do that and it shouldn't be a problem."
---
May 11, 2021
As suspected, the Turkish Grand Prix seems to have been cancelled. The race was to replace the Canadian Grand Prix, but Formula 1 will also not go to Turkey.
Recently Great Britain put Turkey on the red list, which meant that there was a negative travel advice for the country and with that also a quarantine obligation. This already made the organization of a Turkish Grand Prix very difficult.
Several Turkish sports media, including S Sport and Mansetebak have announced that the race has been cancelled.
The news has not yet been officially confirmed by Formula 1 itself.
11-13 Haziran tarihlerinde gerçekleşmesi planlanan #F1 #TurkishGP iptal edildi. #Formula1 pic.twitter.com/nVwsbYxGVi

— S Sport (@ssporttr) May 11, 2021
---
May 9, 2021
(GMM) Stefano Domenicali is working hard to tackle the latest problem with the 2021 Formula 1 calendar, according to Mercedes boss Toto Wolff.
Following the recent cancellation of the Canadian GP, F1 CEO Domenicali inked a last-minute replacement deal with Istanbul Park.
However, the UK government has now put Turkey on its so-called covid 'red list', meaning that F1 team members returning to Britain face a mandatory two-week quarantine period.
Domenicali told Sky Italia that he wants to try to work around the problem.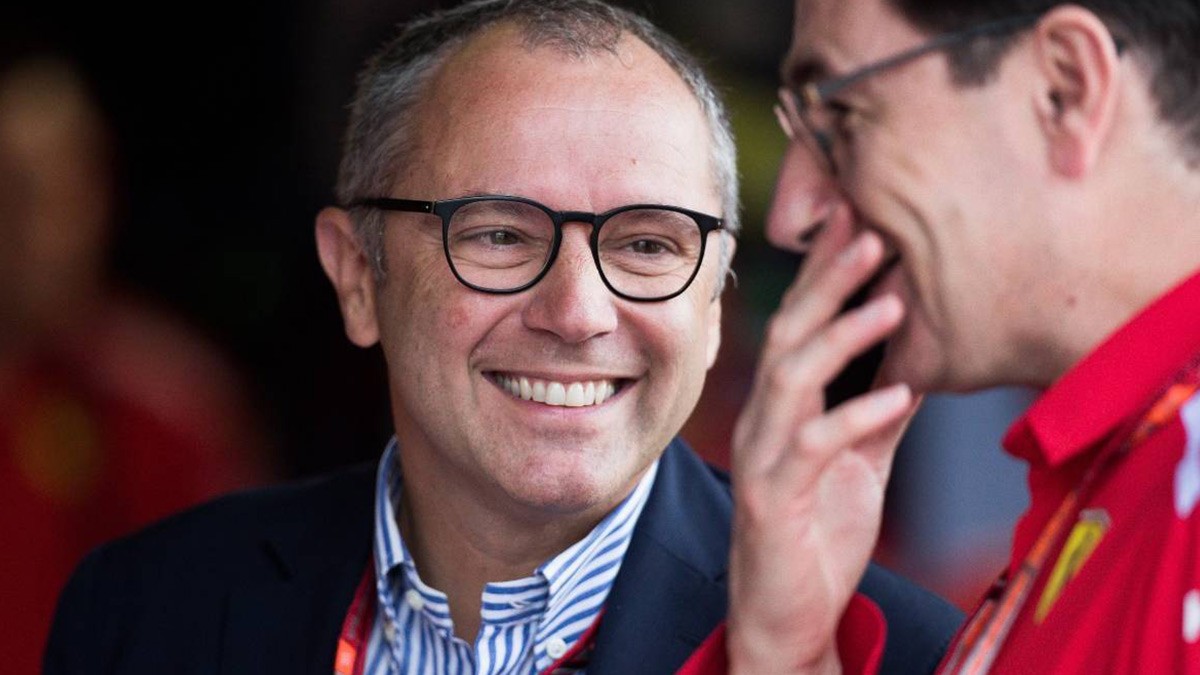 "We don't want to change the schedule or postpone any more races," said the Italian. "But we don't exactly know how that should work at the moment."
Mugello and the Nurburgring are said to be next in line as replacement hosts, but Domenicali insisted: "I can't confirm anything. There is nothing yet.
"In the coming days we will try to understand if it is possible to have exemptions to manage the calendar as scheduled," he added.
"If this is not the case we have options to discuss based on our desire to keep the calendar with the same number of races, because we do not want to miss a moment of this season that is going so well.
"Already next week we want to understand what the direction will be," said Domenicali. "As I said, there is the will to stay with the number of races we have but we must consider a situation that is constantly evolving."
When asked about the problem with the Turkish GP, Mercedes' Wolff said: "First of all, it is not very pleasant to serve quarantine at a hotel, so Stefano Domenicali is deciding how to organize everything.
"By gaining a clearer picture of the situation, we can then decide which employees will stay in continental Europe and who will return home," he added.
---
May 8, 2021
(GMM) Formula 1 is "assessing the situation" as it emerges that Turkey may have to be scrapped from the 2021 calendar.
The circuit in Istanbul was only added to the schedule recently, after Canada's Montreal race was cancelled for the second consecutive season due to covid.
But now a similar situation is evolving in Turkey, with the UK government deciding to add the country to its covid-19 'red list'.
British transport secretary Grant Shapps says Turkey should now "not be visited except in the most extreme of circumstances".
It is a major problem for Formula 1, as many of the teams are based in England and returning UK citizens must quarantine upon their return from Turkey for 10 days – at a per-person expense of about $2500.
"We are aware of the statement made by the UK government regarding travel restrictions to Turkey," a Formula 1 spokesperson told international publications.
"We are assessing the situation and will provide more information in the coming days."
It is rumored that the Nurburgring or Mugello are the most likely replacement hosts in the event that Turkey is scratched.