Oscar Winner Hilary Swank to Play Former NASCAR Driver Janet Guthrie in Upcoming Movie
In NASCAR circles, Janet Guthrie is regarded as a trailblazer for women in racing. Now, her life and career is going to be immortalized on the silver screen. As per reports, Academy Award-winning actress Hilary Swank is playing the lead role in the feature film.
According to Deadline, Swank will also produce the film in partnership with Balcony 9 Productions. It is also worth noting that the film is also an adaptation of Stephan Talty's 2017 book Speed Girl. The 83-year-old's legend grew after she became the first woman to qualify and compete in the Daytona 500 and Indianapolis 500.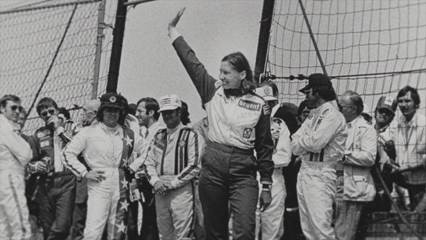 That occurred in the 1977 NASCAR and IndyCar seasons. Owing to this, Guthrie set the benchmark for several female prospective NASCAR and IndyCar drivers.
"This is an incredible true story about female empowerment and going after your dreams," Swank said. "When I was approached with Janet Guthrie's story by the great team at Balcony 9, I immediately said yes. I can't wait to bring her inspiring life to the screen."