Bottas: 'I'm not here to let people by'
Valtteri Bottas has admitted he deliberately defied team orders after being told not to hold up his Mercedes teammate in the Spanish Grand Prix Sunday.
On lap 53 of 66, Bottas was told over the team radio to not hold up Lewis as the seven-time World Champion chased down race leader Max Verstappen.
Hamilton had made a second pit-stop 11 laps earlier to give himself fresher tires for an attack on the Red Bull towards the end of the race, having been unable to overtake Verstappen when they were on the same strategy.
But rather than pulling off the racing line to allow his Mercedes team-mate through without hindrance, the Finn made the move difficult for Hamilton who, in the end, had to execute what looked to be a proper overtaking maneuver to get by.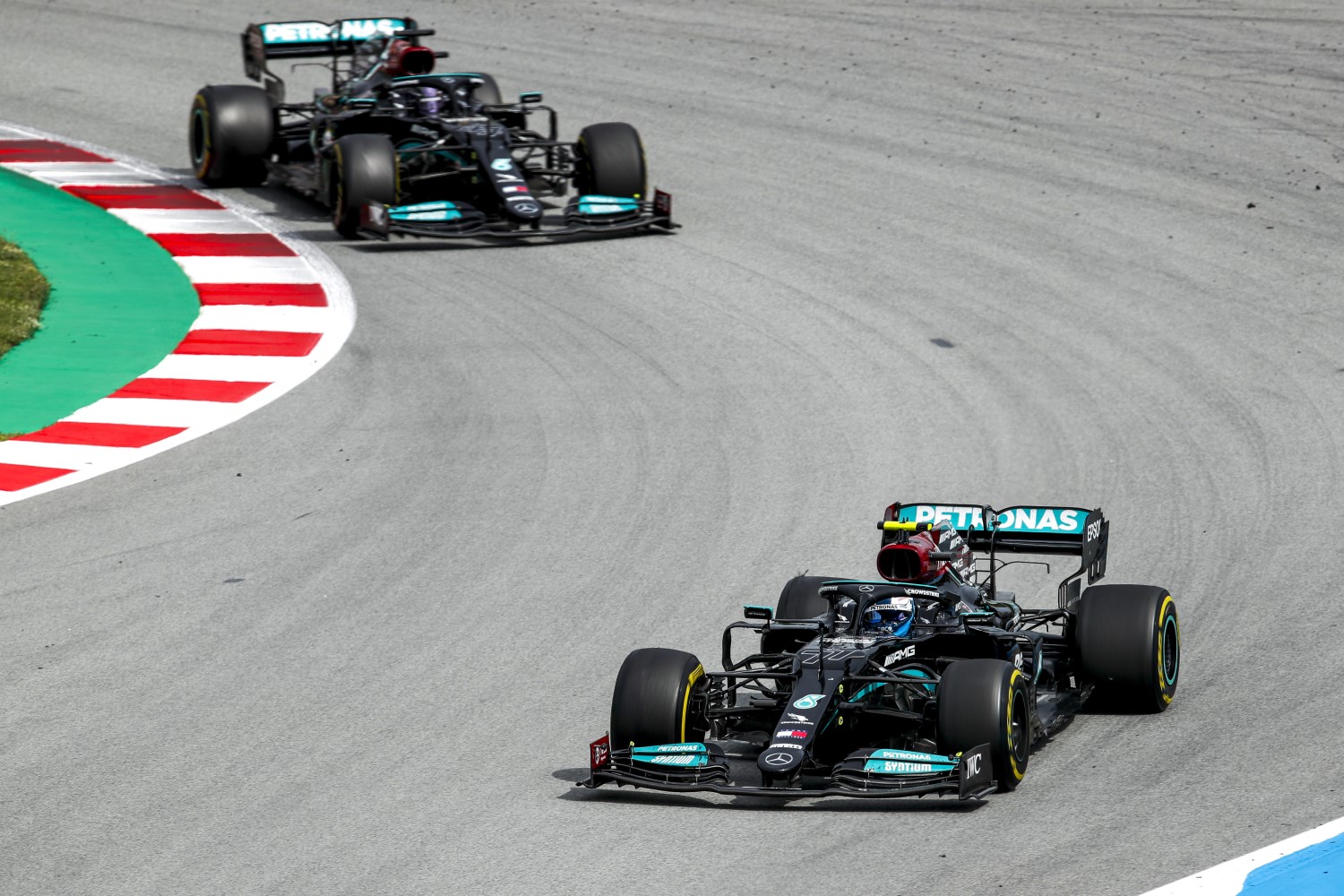 Asked if he had let Hamilton pass at the first opportunity, Bottas, who went on to make it a hat-trick of third-place finishes in four races this year, told Sky F1: "No, I definitely could have let him by earlier.
"But I was doing my own race, so there is always a moment to calculate things and I was trying to get Charles [Leclerc] out of the pit window so I could stop again and try and go for an extra point [with the fastest lap of the race].
"So the main thing in my mind was my own race.
"There wasn't that much [talk over the team radio]. They told me not to hold him up too much but, like I said, I was also doing my race. I'm not here to let people by…I'm here to race."