IndyCar: Rahal thinks IndyCar made right aero changes for the 500
On yesterday's IndyCar media conference we asked Graham Rahal his thoughts on the new aero changes IndyCar implemented for this year's Indy 500 in the hopes of making it a bit easier to pass.
"It's different. At the test it was different," said Rahal.
"Yeah, I mean, if you were leading at the test, leading the pack, you were in trouble because it was just very easy, the drag, very easy to tow up, go sailing on by.
"I do think it was easier to follow [a car closer] a little bit. I think INDYCAR made the right moves.
"The undertray is so powerful that I think it's an effective solution. The bargeboards, we know some guys love the bargeboards, some guys hated them. It's not necessarily a solution for everybody, it's just a solution for some.
"Some people may not want to touch those for race day. Ultimately, that's why I think they didn't run them at Texas because it everyone was so torn. We'll see how they perform here.
"I think INDYCAR has made some good changes. It will be interesting to see what we have come race day. Like Taku [Sato his teammate] said, the weather is a huge part of this. You get a nice, cool day, you're not going to need bargeboards and stuff. It will be interesting to see how it all plays out."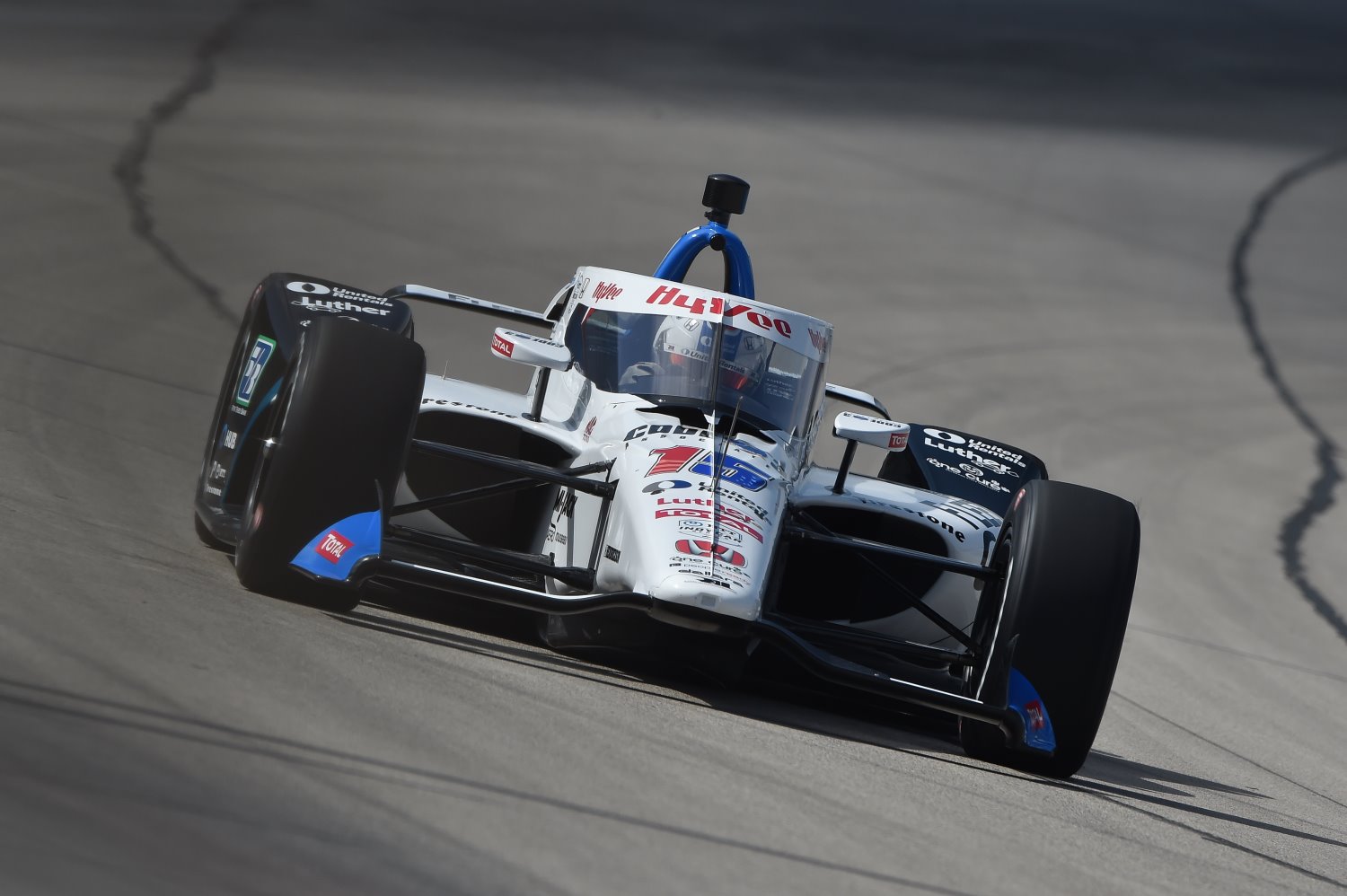 We asked how special it would be to win this year's 500 and have his wife a newborn daughter there. And does he worry about the risk now that he is a family man?
"Well, I mean, you always had to think about the risk. I think I've been around this a long time now, as you know. I've seen a lot. Certainly, have lost friends in this sport. You always have to think about it," said Rahal
"Certainly being prepared in case something does happen is critical. But it's been great. I think Harlan [his daughter], even on the toughest days when you go back to the bus, you see her, it puts life into perspective, all this competitiveness, the craziness on social media, all the other crap in this world, it brings it right back into perspective. What really matters is her, Courtney, the family. It's been special for me.
"If anything, honestly for me, it just motivates me to be even better. I think getting married did that, too. It's not necessarily just about me. You're a reflection of those around you. You want to be at your best, perform at your best.
"No greater gift for us than to be able to win Indy this year, have Harlan there with Courtney and I, the whole family. It would be pretty special. Just hope it's our opportunity. We'll see."
Mark C. reporting for AutoRacing1.com