Catching Up with Paul Goldsmith, Oldest living Indy 500 Veteran
AutoRacing1.com (AR1) recently spoke with the oldest living driver to run in the Indy 500, Paul Goldsmith.  The most common thing for people over 65 years of age is called retirement.   But not for this spry 95 year old.  The Motorsports Hall of Fame of America and The Motorcycle Hall of Fame recipient is far from retiring.
Goldsmith sits behind his desk and tends to many tasks during the day at his small public use airport that he owns in Northwest Indiana.   Moving to the area about 60 years ago, the still active pilot rightfully brags about the improvements that have been made at this facility since he purchased it.  Like the runway that was increased to 4,900 feet and the flight school that includes 15 small planes for instruction.  And an airplane engine rebuild business also located at the airport.
Goldsmith was in his 20s when he started racing motorcycles.  Driving a Harley- Davidson bike, he won 3 championships during his 8 year career.  He remembers Walter and Bill Davidson, the brothers from  Milwaukee, Wisconsin who cofounded the legendary motorcycle company, were present at some of his races back in those days.
Growing up in Detroit, Goldsmith worked full time for Chrysler while racing motorcycles.  Goldsmith was surprised the day Semon "Buckie" Knudsen, president of Pontiac motors, asked him to have lunch with him.  Goldsmith was introduced to Ray Nichels, an race car engineer based in Northwest Indiana.  Knudsen asked Goldsmith to team up with Nichels, who managed Pontiac's involvement in stock car racing, and run stock cars with Pontiac.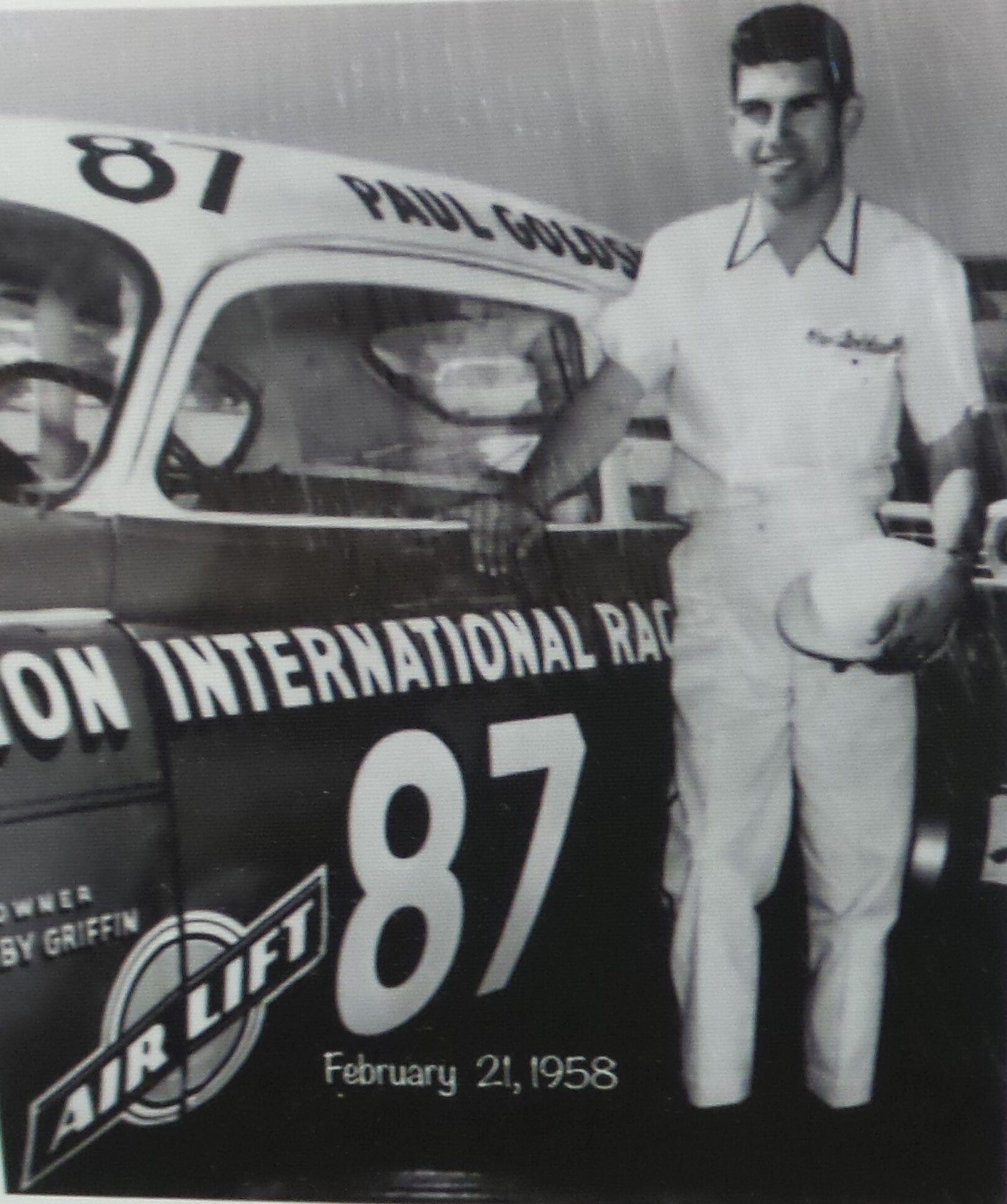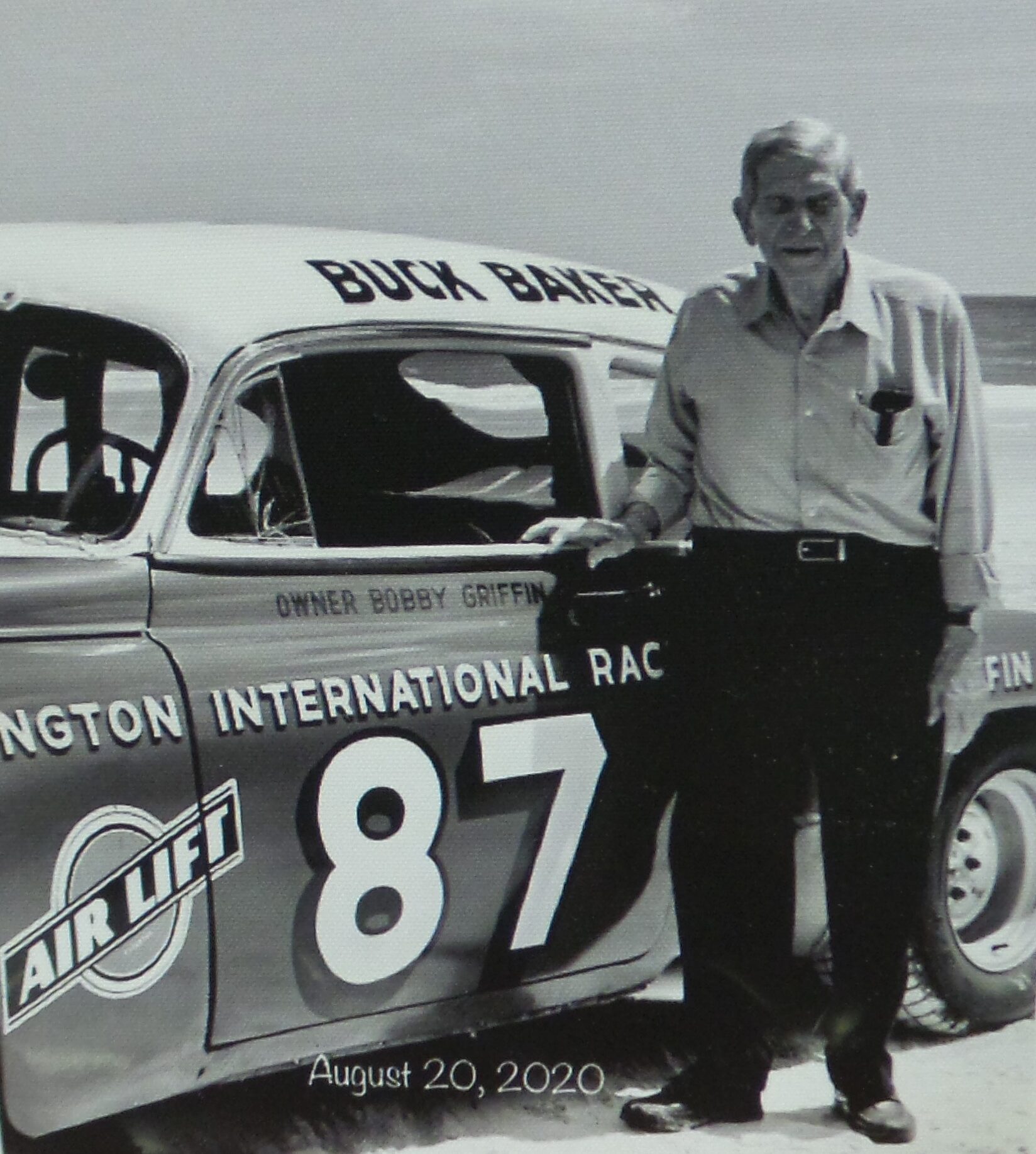 In 1961, under Nichels' guidance, Pontiac dominated American stock car racing. Nichels Engineering driver, Goldsmith, captured the USAC Stock Car National Championship with 10 wins, 7 poles and 16 top-five finishes in 19 races. Overall Pontiac performance in USAC was 14 wins, 10 poles and 38 top-five finishes in 22 races.
In NASCAR, overall Pontiac performance was 30 wins in 52 races. In 1962, Pontiac's dominance under Nichels became even further evident as Nichels and Goldsmith won their 2nd consecutive USAC National Championship with 8 wins, 6 poles and 15 top-five finishes in 20 races. Overall Pontiac performance in USAC was 10 wins, 10 poles and 34 top-five finishes in 22 races.  And overall Pontiac sales went from 8th in the country to 3rd within 4 years.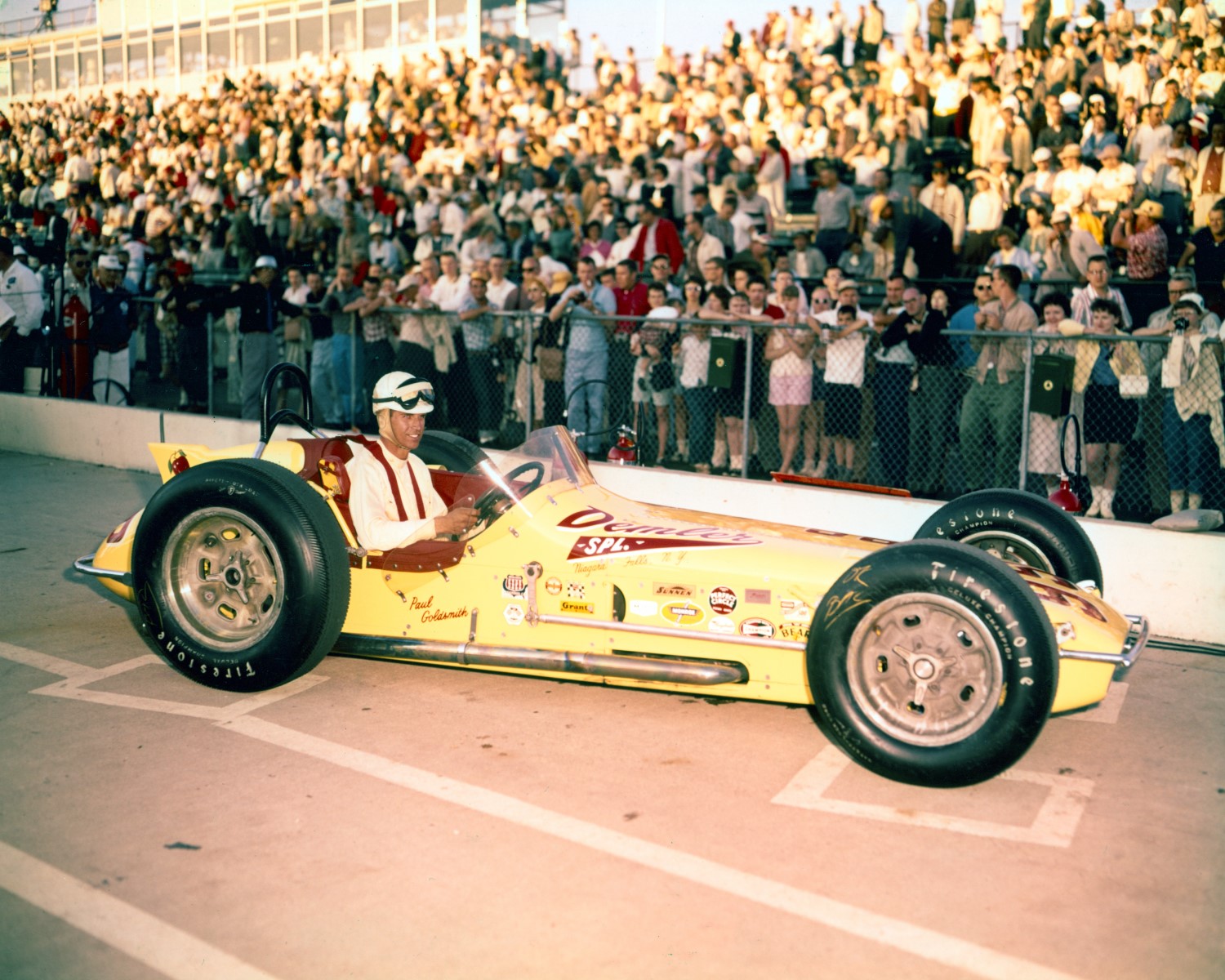 After the stock car success, Goldsmith moved up to racing in the Indy 500 from 1958 to 1963.  Nichels built engines for the Indy cars and Goldsmith drove the entry.   Out of the two races Goldsmith completed all 200 laps, he finished in the top 5 both times.
When AR1 asked the accomplished racer what his greatest moment was,  Goldsmith replied without hesitation, learning to fly an airplane.  Not recalling exactly what year his flying started, Goldsmith said he started while still living in Detroit, sometime during his motorcycle racing days.  He recalls flying  Walter  Davidson to a race event.
'I met a guy in Detroit who had a huge flight school consisting of 1300 students.  I cannot remember his name but he asked me to come fly with him.  So I flew with him a couple of times.  And then I thought I had better learn how to do this.  So I got my flying license and have been flying ever since."
Goldsmith brags that he has flown over 26, 343 hours in his lifetime, which he commented was more than a commercial pilot would fly during a career.   And the proud pilot showed me the latest of his log books to prove it.   The last trip was a flight to Charlotte the week before.
As AR1 left the small airport, the accomplished racer and experienced pilot was preparing to cut the grass in his modern equipped tractor, which doubled as a snow plow for the runways in the winter.  Right after signing some NASCAR trading cards with his picture on them, which arrived in the mail that day.
By Lucille, Dust reporting for AutoRacing1.com