IndyCar GMR Grand Prix Postscript
Saturday, Rinus Veekay turned in an impressive drive to take his maiden IndyCar win in the GMR Grand Prix on the IMS Road Course. The 20-year-old Dutchman became the fifth winner in five races thus far in 2021, and the fourth winning driver under the age of 25. Pole winner Romain Grosjean finished second, with Alex Palou completing the podium in third position.
But we'll start this week's GP of Indy Postscript with the very impressive drive by Veekay.
The Win
This was one of those races that I needed to go back and re-watch to make sense of so to speak. Obviously, we know THAT Veekay won, but I think it's worthwhile to take a brief look at exactly HOW the 20-year-old Dutchman joined the club of IndyCar winners.
Veekay started 7th and was 6th after the first yellow flag on lap 1. The top-6 at the restart on lap 4 would be the same top-6 on lap 12 when pit stops began….
| | | | |
| --- | --- | --- | --- |
| Pos | Driver | Gap to Lead | Tires |
| 1 | Grosjean | — | Red |
| 2 | Harvey | -4.1 | Black |
| 3 | Newgarden | -5.0 | Red |
| 4 | Palou | -5.7 | Red |
| 5 | McLaughlin | -8.1 | Red |
| 6 | Veekay | -9.2 | Black |
Of the above, Veekay was the first to pit on lap 12, and the quick service by the No. 21 Ed Carpenter Racing team allowed the Dutchman to jump McLaughlin after the Kiwi pitted one lap later.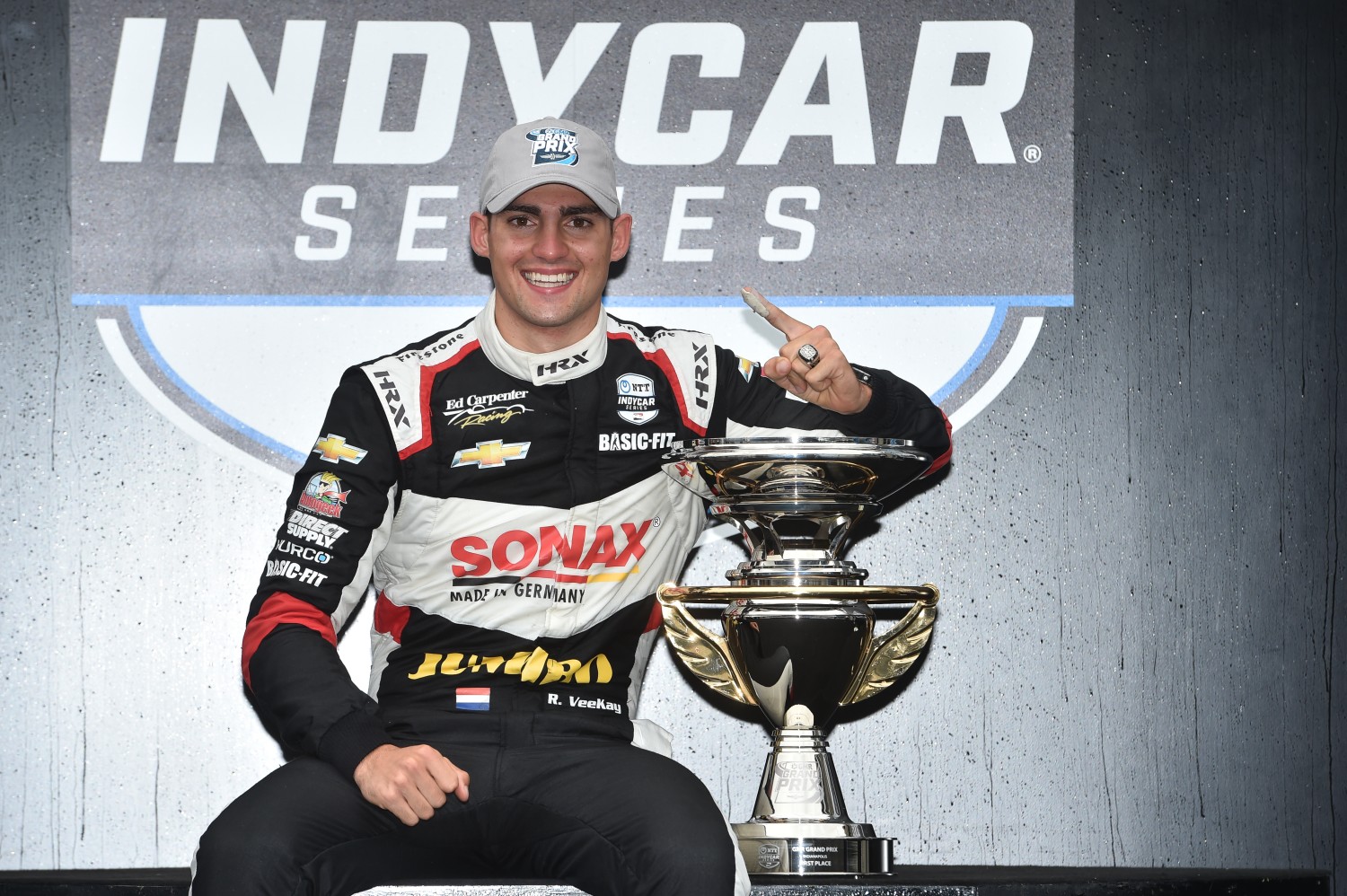 Furthermore, on lap 20, Veekay somehow found his way past Newgarden, passed Newgarden, who pit on lap 14 for Blacks. I say somehow because I don't actually know HOW or WHERE Veekay got past Newgarden, as NBC didn't show the pass on TV, live or via replay. Now, in fairness to NBC the pass was for 9th place at the time as Veekay and Newgarden were early stoppers.
Nonetheless, the first pit cycle concluded on lap 29, when an off-sequence Scott Dixon pitted. The running order then was….
| | | | |
| --- | --- | --- | --- |
| Pos | Driver | Gap to 1st | Lap of 1st stop |
| 1 | Grosjean | — | 25 |
| 2 | Harvey | -2.0 | 13 |
| 3 | Palou | -2.6 | 25 |
| 4 | Veekay | -6.2 | 12 |
| 5 | Rahal | -7.2 | 2 |
| 6 | Newgarden | -10.3 | 14 |
| 7 | McLaughlin | -12.0 | 13 |
Notice that Veekay was able to make up two positions and three seconds on Grosjean after the first stop. Presumably, getting off the primary Firestone Blacks early and not encountering some of the issues with traffic that plagued Grosjean, allowed Veekay to close the gap. The second round of stops would begin on lap 36 with Veekay again one of the early comers.
A small degree of good fortune also helped Veekay during this round of stops. For one, Jack Harvey was effectively eliminated from contention after a long pit stop and a flat tire. Also, Veekay was able to pass Palou on lap 41, as the Spaniard came out of the pits behind his teammate Jimmie Johnson. Going down Hulman Boulevard, the Dutchman went between Johnson and Palou pulling an outside pass on the Spaniard.
As for Grosjean, made his second stop on lap 45, and went on the Blacks. The Frenchman exited with the pit lane effectively a sitting duck with Veekay on warm Red tires breathing down his neck.
The Dutchman got around Grosjean headed into turn 12, and began building a gap which he would not surrender.
So, let the record show, there was nothing cheap about this win. Veekay was sixth on lap 4 restart following the early caution. The decision of the ECR crew to pit him early, and use the Black tires in the first stint, combined with some very impressive driving by Veekay, allowed him to pass McLaughlin, Newgarden, Palou and Grosjean and made up nearly 10 seconds on pure speed and good pit work all in span of about 40 laps.
Field
I've said this in previous columns and genuinely mean it. While I have at times found people hyping the quality of the IndyCar field in past seasons to be exaggerated, I think in 2021 the hype is entirely legitimate; perhaps even a bit understated. While there are many illustrations of this I can provide, I think the fact there have been 11 podium finishers in the first 5 goes a long way to making the argument for me.
I've noted that drivers who win one weekend, may find themselves irrelevant the following weekend. Veekay, for one, hadn't finished better than 9th in 2021. We also saw this with Palou after winning Barber, then finished 17th at St. Pete. Our Texas winners, Dixon (9th) and O'Ward (15th) had relatively pedestrian races at Indy.
Grosjean
Even the most heartless amongst would have been hard-pressed to not feel some joy over Romain Grosjean winning pole Saturday. Keep in mind, a mere 6 months ago, Grosjean crashed a Formula One car at very high speed THROUGH a guardrail. While Grosjean himself survived penetrating the guardrail because of the halo introduced in 2018, the guardrail severed his car in half, creating an instant burning inferno. But somehow, someway, Grosjean emerged from that inferno with only burns.
Fast forward to Saturday and the Frenchman earned Dale Coyne Racing their third career pole. He then dominated the first half of the race before ceding to Veekay after the second stop, and ultimately finishing a strong second.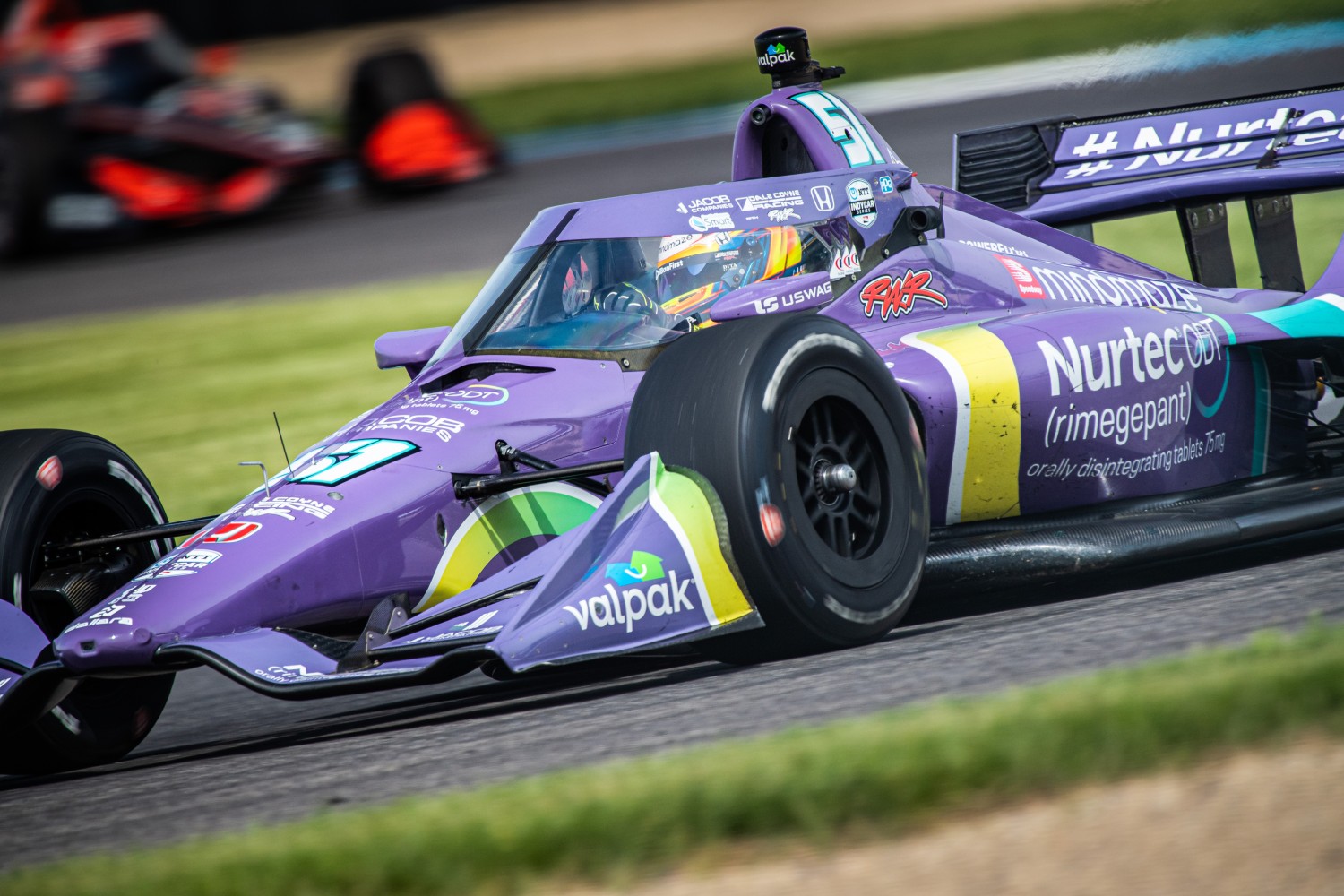 Of course, Grosjean's strong performance did not stop us from hearing some of the simplistic, F1 reject, 0-for-179 F1 record in terms of wins talk. In the interests of not lending credence to such thoughts, I have chosen to not link such thinking here, but rest assured, it does exist. The insinuation, of course, being that Grosjean nearly winning Saturday is somehow illustrative of IndyCar being a lesser category. And yes, in terms of exposure, coverage, and other metrics, IndyCar does not match F1.
Still, the notion that Grosjean performing well is some sort of definitive referendum on IndyCar as a minor league backwater completely ignores the fact that when Grosjean was in a good car with Lotus, he did earn podium finishes in F1 (10 of them, in fact).  Yes, when he ran for Haas, he ran in the back of the field, because LITERALLY NO ONE is winning in a Haas car or even coming close to sniffing the podium.
Furthermore, if you apply this logic to Grosjean, wouldn't similar logic apply to 7-time NASCAR Champion Jimmie Johnson? And wouldn't Johnson's struggles validate IndyCar as somehow superior to NASCAR?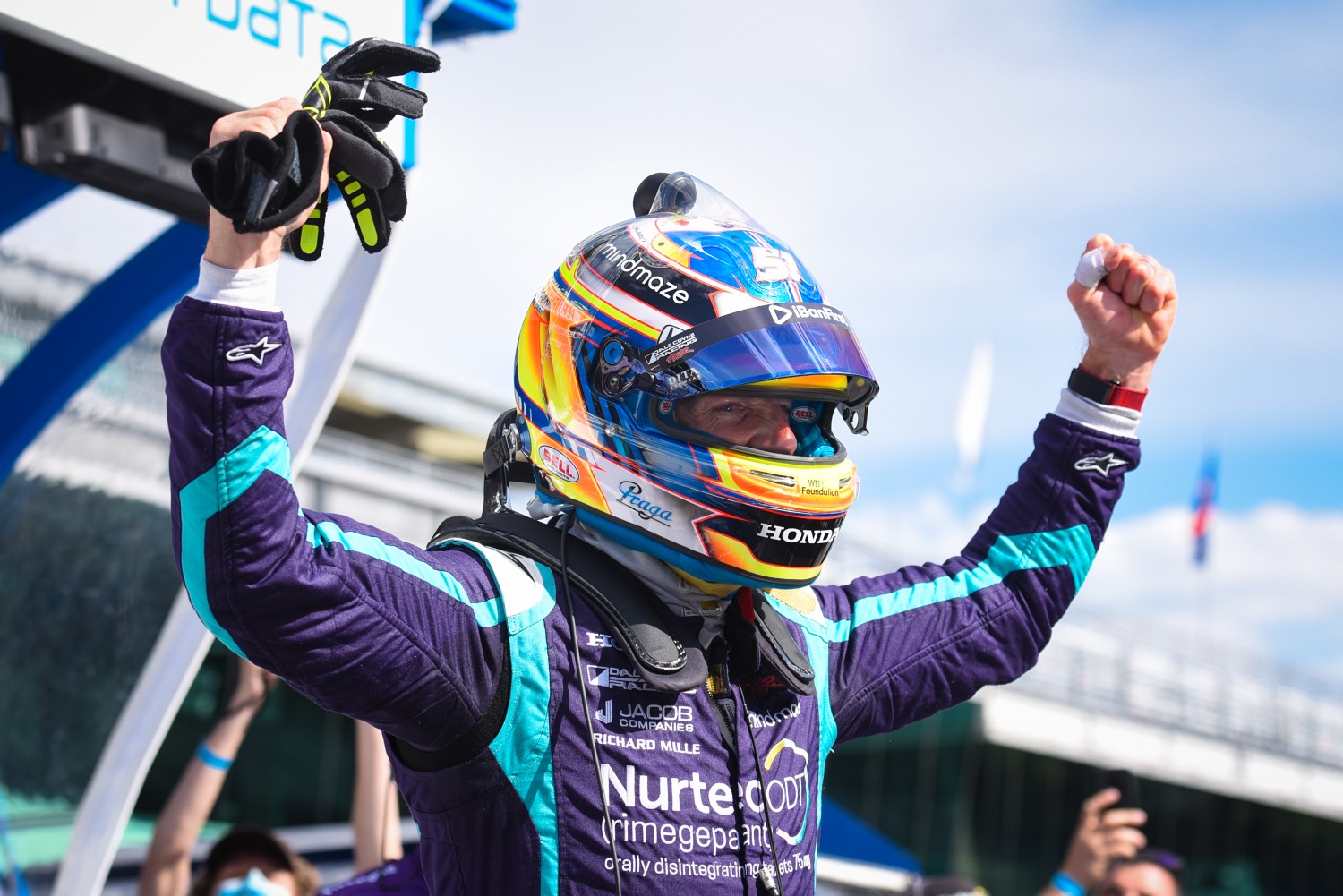 Of course, the discussion is much more nuanced.
Grosjean is having success in IndyCar because he is a good race car driver, and there are opportunities for success in IndyCar that didn't exist for him in Formula One. That doesn't make IndyCar a lesser category of racing. And anyone who says so should not be taken seriously.
As for Johnson…
I couldn't help but notice what seemed to be greatly diminished focus by NBC on covering the seven‑time NASCAR champ. To his credit, Johnson raced clean Saturday, albeit buried in 23rd place. Kevin Lee of NBC Sports reported that Johnson's lap times were better relative to the leader and I have no reason to question Lee.
However, I think people (the TV network in particular) are now realizing that Johnson has truly embarked on a monumental task of learning a completely new style of racing at age 45. Remember, the point I made a few weeks ago that similarly-aged IndyCar legends like Juan Pablo Montoya, Helio Castroneves and Tony Kanaan have been pushed aside in recent years in favor of younger talent. That should be a testament to the task Johnson is tackling.
Again, I give him credit for the effort. But I do wonder what the end game is.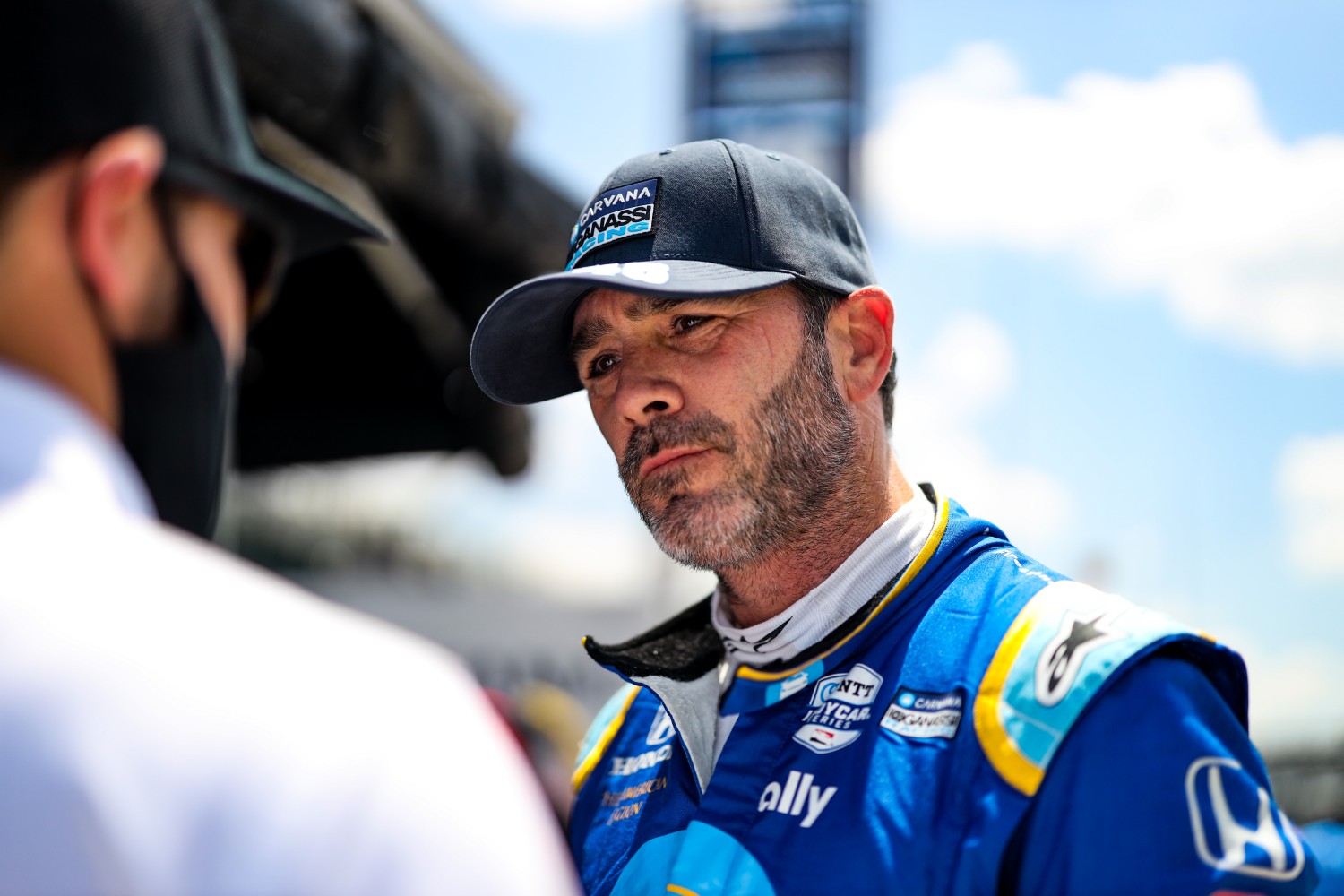 Newgarden

You might remember Newgarden's blunder on the first lap at Barber, which resulted in a 23rd-place start to the campaign for the two time champion. Don't look now, but Newgarden finishes since Barber are 2, 6, 2, and 4.
Over the past few years, I am of the opinion that Newgarden and Dixon have essentially separated themselves from everyone else. Of course, other drivers can win and contend. But week in, week out, Newgarden and Dixon are the fastest and most consistent in the series. If anything, one could argue Newgarden has become a younger version of Dixon.
Anyway, Josef has quietly clawed back from a brutal start to the championship and sits a mere 28 points behind in the championship. Unlike last year, when Dixon's blazing start made the championship somewhat of a foregone conclusion, Newgarden has not given too much ground this year. For perspective if Newgarden wins and Dixon finishes 10th in a given race, Newgarden would move ahead of the Kiwi.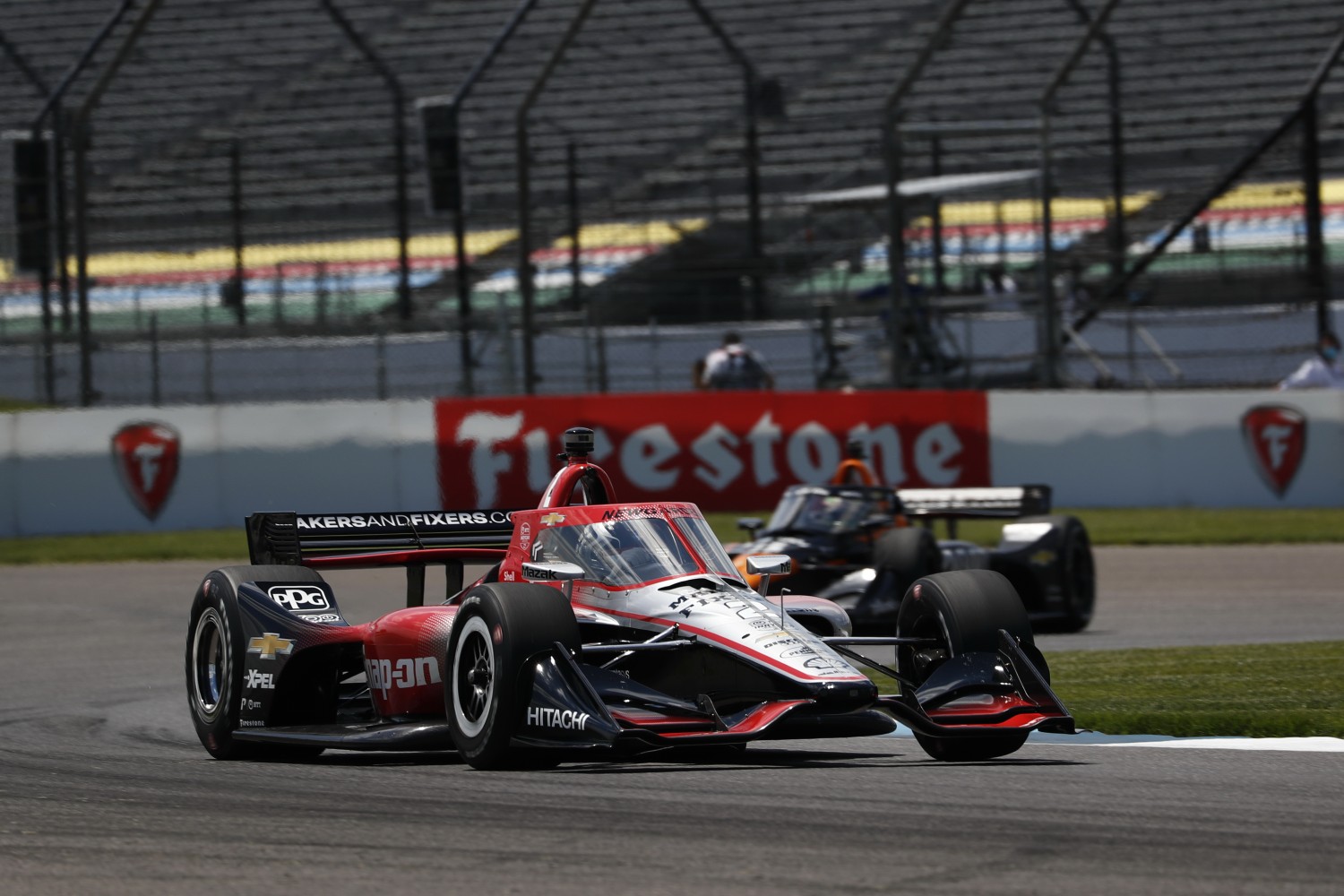 Indy 500 Odds
At some point next week after qualifying, I'll have one of my annual articles dealing with the Indy 500 betting market. Eighteen states and Washington, D.C. currently allow legal sports betting, and another six states have passed bills in their respective legislatures to open up sports betting.
In short, legal wagering on the Indianapolis 500 is available to many of you.
Anyway, if you want a fabulous pre-qualifying bet (and I recommend you get it now), think about Jack Harvey at 60/1 to win. Harvey has been at the front end of the field on all types of tracks of late, and has had a run of rotten luck, Saturday included. A win is coming for Harvey and Michael Shank Racing. I would be willing to bet that win is coming sooner rather than later, and if someone is willing to give me 60/1 odds, all the better.
Brian Carroccio is a senior columnist for AutoRacing1.com. He can be contacted at BrianC@AutoRacing1.com.