Part-timers Kanaan and Castroneves shine at Indy on Saturday
They may not be full-time IndyCar drivers anymore, but on the first day of qualifying for this year's Indy 500, a pair of 46-year veterans from Brazil, Tony Kanaan and Helio Castroneves, showed the full-timers they still know the fast way around the Indianapolis Motor Speedway.
Tony Kanaan qualified third on Saturday, 231.639, No. 48 The American Legion Honda, a car NASCAR hero Jimmie Johnson struggles to find speed in. He will go for the pole on Sunday in the Fast-None shootout.
"It's my first time in the Fast Nine and pretty cool to be here," said Kanaan. "The team did a stellar job of preparing the cars and I remember last year … we were on the other side. Tomorrow is a whole different day, but it's good to know I'm locked in."
💪🏻💪🏻💪🏻💪🏻 https://t.co/8fCY2R7Jn6

— Tony Kanaan (@TonyKanaan) May 22, 2021
High intensity is the only way to describe qualifying for the Indianapolis 500 and this year's first day of qualifying was no different. Castroneves was fourth to roll out for qualifying and utilized the cloud cover and cool track temperatures to lay down a four lap average of 231.164 mph. That speed kept him firmly in the top nine speeds through the rest of the day.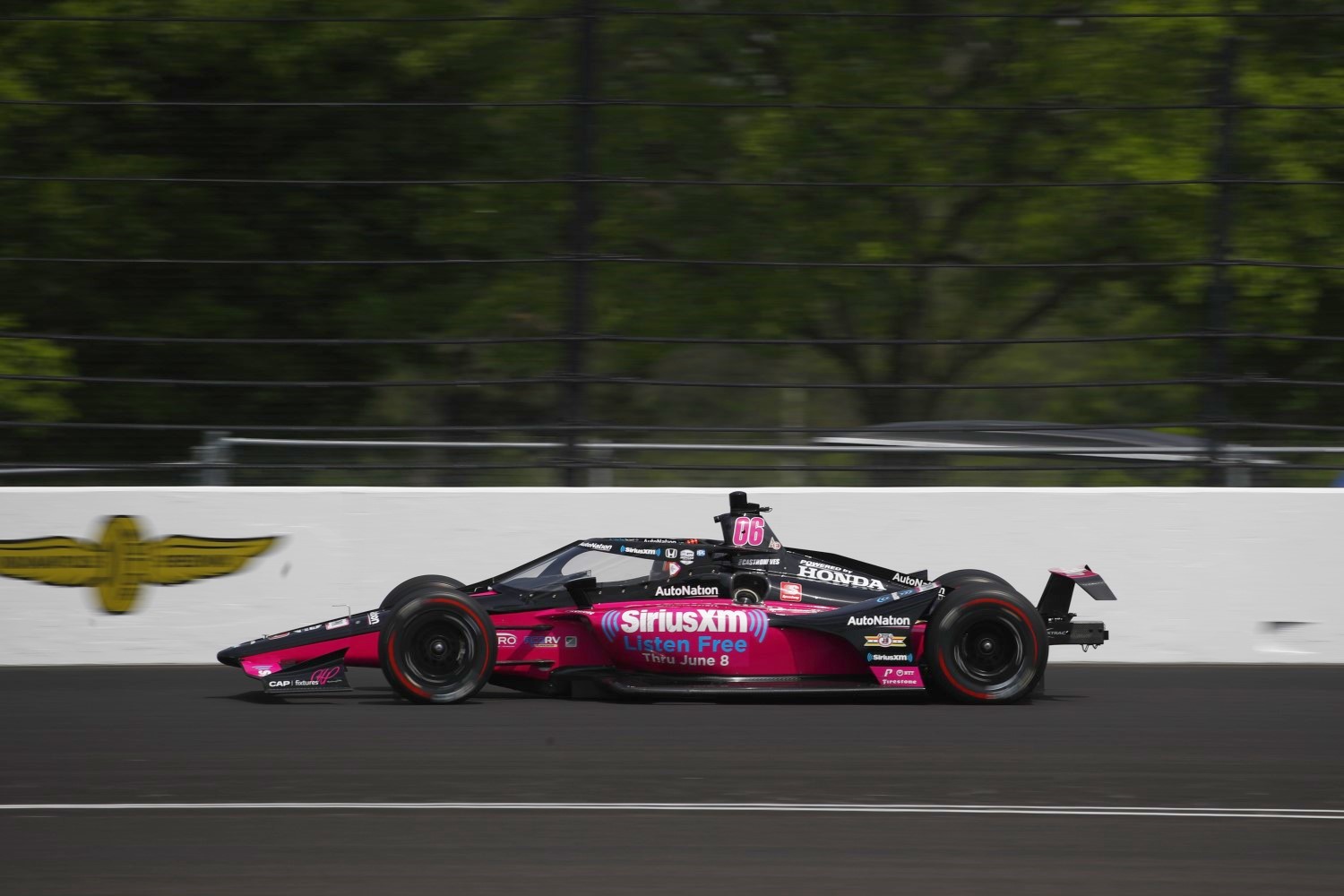 "The AutoNation / SiriusXM car was very solid," said Castroneves. "Qualifying went exactly how we practiced it yesterday – we were actually a bit quicker than we anticipated which was perfect. Our goal was to get in the top nine so that we could have a shot at pole tomorrow and we did that. Tomorrow is a different day though and we'll work to find some more speed overnight and be back at it for qualifying tomorrow."
Another part-timer, Ed Carpenter, also showed he still has what it takes, as does his team.
"Good first day of qualifying! We have two of the three ECR cars (Carpenter and Veekay) in the Top Nine, which is pretty solid. It would be nice to have all three, but we feel pretty good. Happy me!"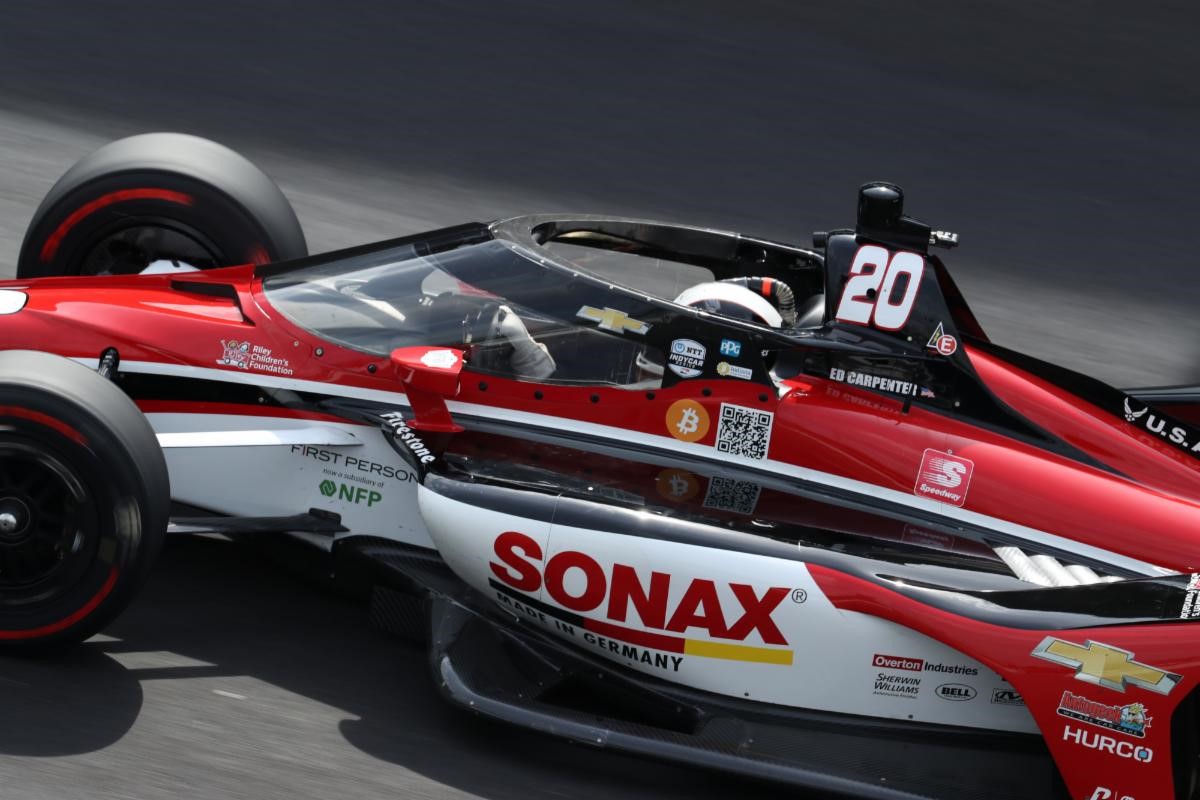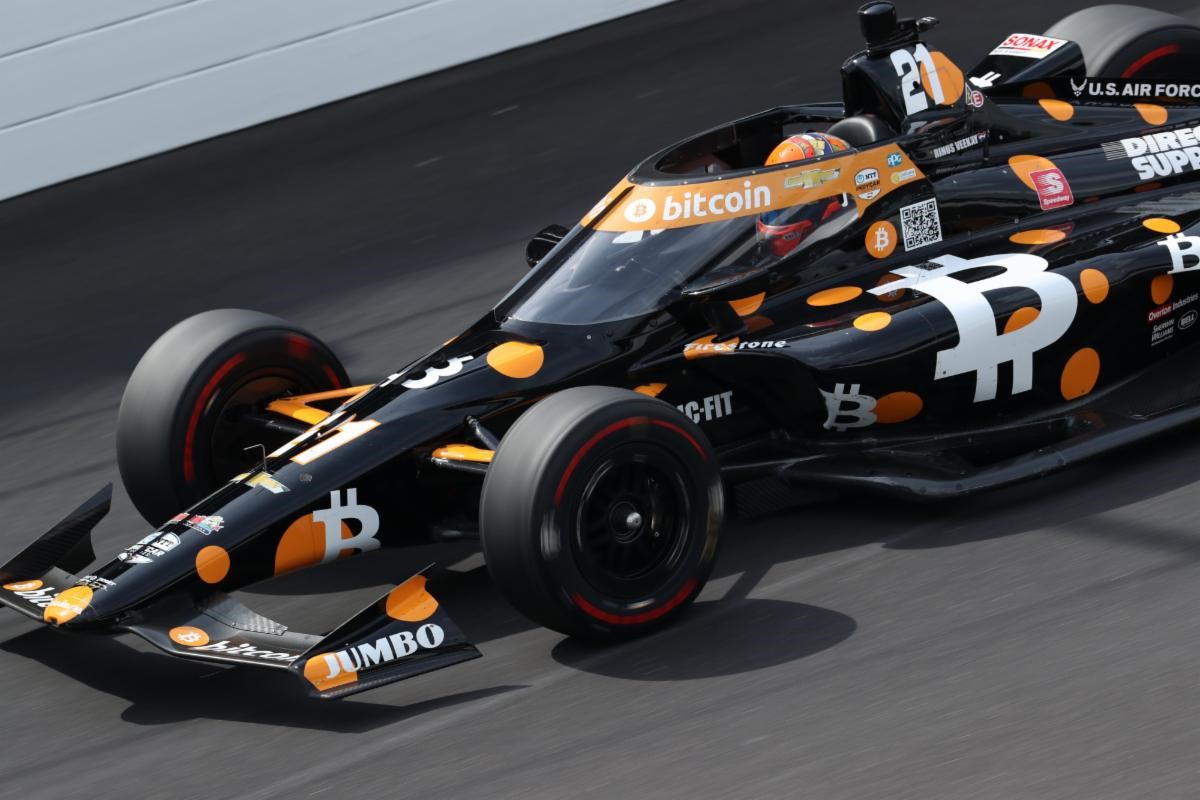 Mark C. reporting for AutoRacing1.com