Dixon: Fuel, speed on worn tires, will be key to winning the 500
Wednesday was media day for the Indy 500 and pole sitter Scott Dixon said it remains to be seen how much passing for the lead there will be given fuel consumption and tire wear considerations.
"The leader's definitely a sitting duck for the most part. So yes, you will see the lead changing quite a lot when asked by an Autosport journalist.
"Further back, I think you'll also see quite a bit of passing. Doing long runs in practice, you could see when you get to the end of a stint there were people making mistakes when their car wasn't as good. They can't stay tucked up behind the car in front – they get big understeer or get a bit loose – and that's when the car behind picks them off.
"The thing is though, in these long practice sessions at Indy, if someone has a problem they often just pit, and then they go out and the car's better because they've been put on new – or newer – tires. That option isn't available in the race if you want to stay on the lead lap. You've got to have a car that feels great at the start of a stint on fresh tires and then feeling not so great when the grip's down at the end of a stint.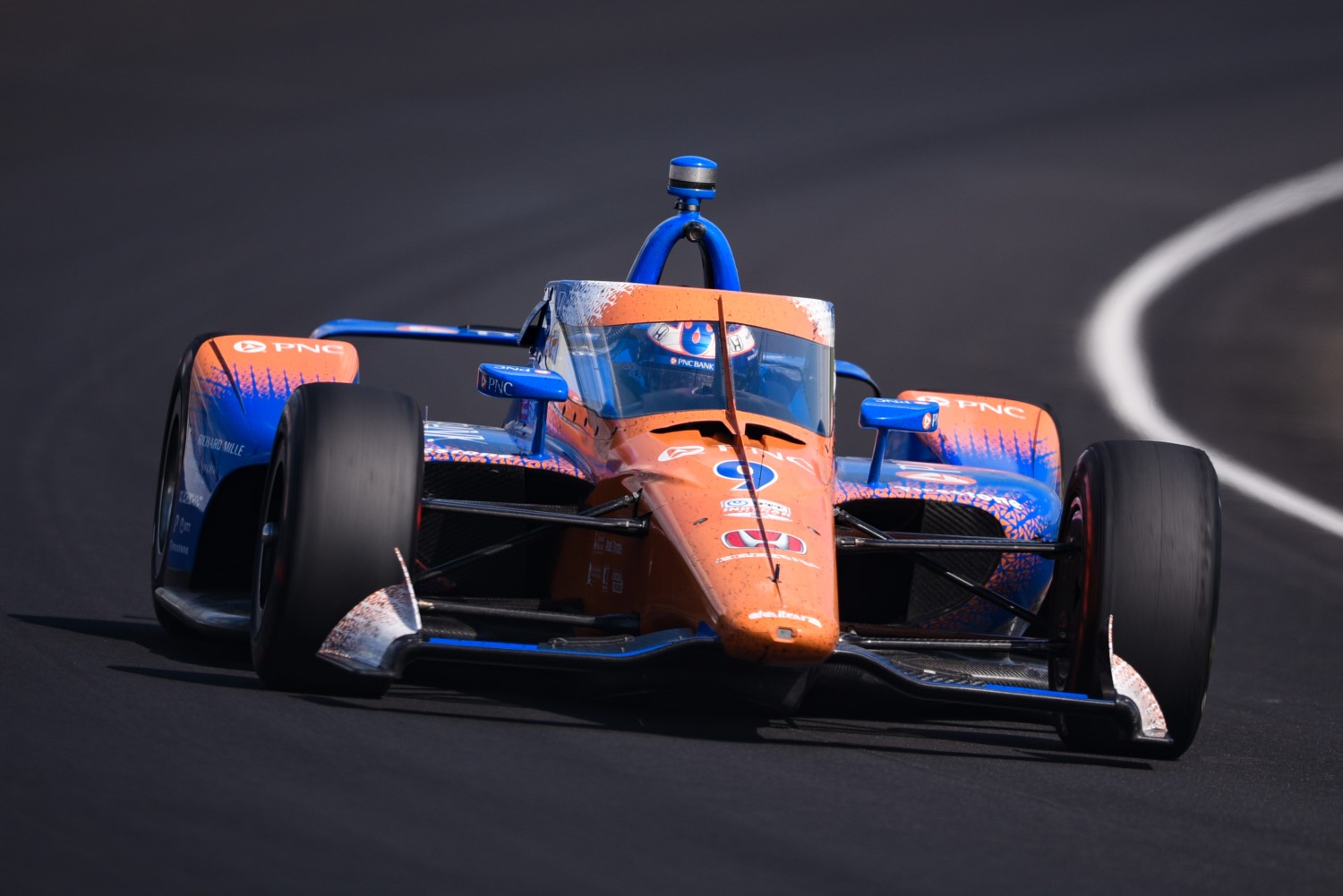 "I think there's a lot of people in practice who come out and start passing everyone ahead, and they think, 'My car's great', and they look better than what they actually are because they're on new tires and they're going past cars who are on race simulation runs and have 20 or 25 laps on their tires.
"Unless there's a big difference in handling between the cars, whenever you have two guys with the same fuel load and on tires with the same amount of miles, it is going to be difficult to make a pass. But this race is supposed to be hard, it should be tough to pass. But towards the end of a stint, there will be cars that are better than others on old tires and so far, we haven't seen a true picture of that."
"If you look at last year, even before the halfway point no one really wanted to lead and burn up more fuel," he said. "You were starting to see situations like we had in Texas this year, where the pace gets drawn down so low because nobody wants to lead. We should be running 215mph at Texas, and we were running 202mph.
"The problem with strategy in a race as long as Indy is that you want to cover several different bases. If you're leading, you could see one team member is getting massive fuel mileage because he's getting 0.5mpg extra, maybe even more, by being in a pack and being on a leaner mixture, and you're all going a similar speed. So that's going to be several laps that you're on the back foot, and if you do that for two or three stints relative to that guy, you're out of the race.
"So it's all about management of strategy. You don't want to get too out of sync fuel-wise, you don't want to lead for too long because it uses up too much fuel breaking the air."
In the 2020 race, Dixon, who had taken the lead at the start from polesitter Marco Andretti, spent several laps alternating the lead with Andretti Autosport's 2016 Indy 500 winner, Alexander Rossi. However, a messy pitstop and subsequent penalty for Rossi ended that exchange.
"The only time the fuel-save behind another car really kinda worked for us last year was when Rossi and I were going back and forth, and even that got awkward. He would sit back for a couple of laps, you could tell that they were seeing fuel numbers that they could increase, so he would go to a leaner [fuel] mixture, and it became difficult for him to come back past me.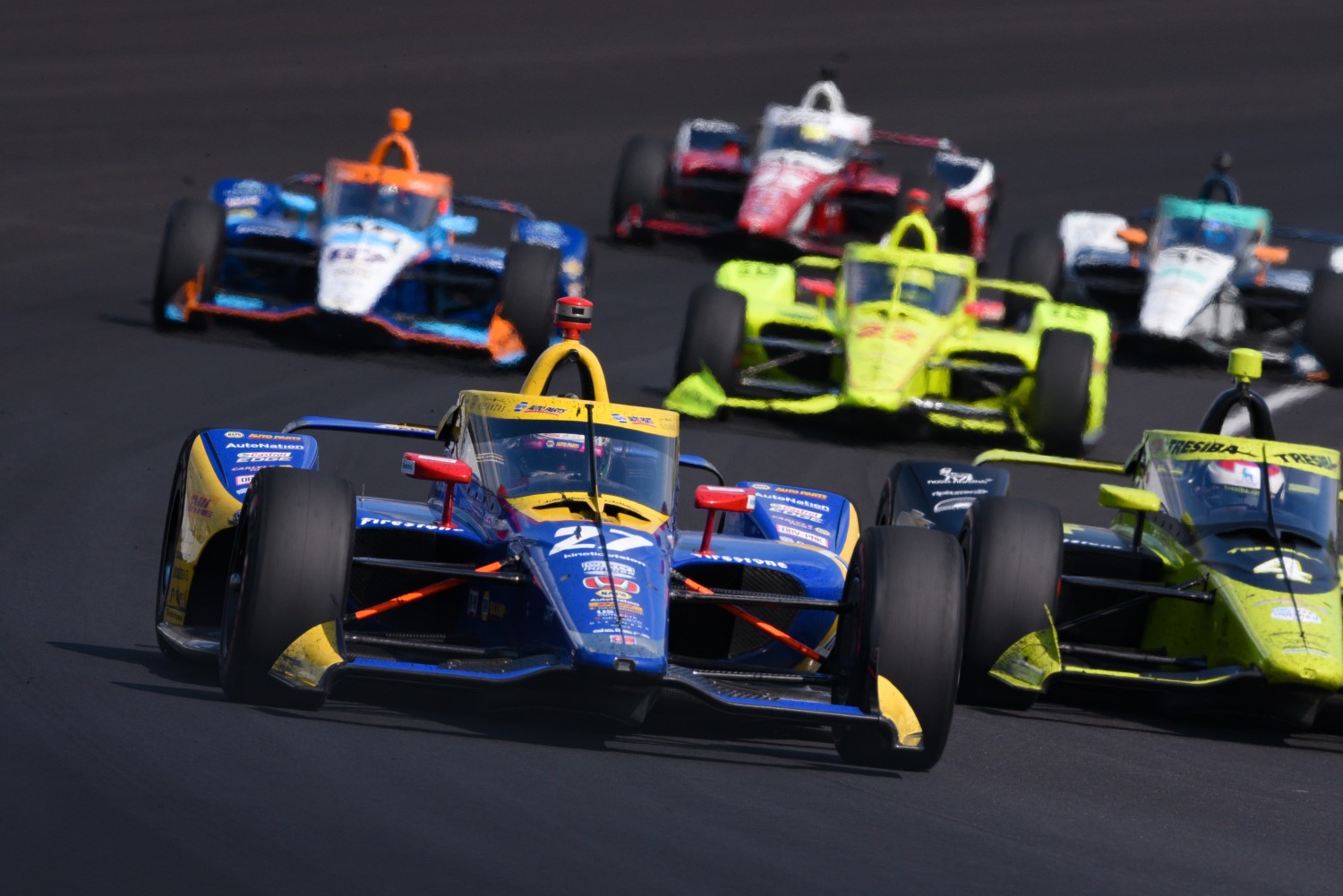 "So first you've got the race to try and lead, and then you've got the race of trying to get the biggest fuel mileage or at least cover yourself for later in the race. Because it's competition, you just become greedy, right? You want to lead the most. But you also want to be smart and get the best fuel mileage."