Andrew Craig: Without IRL/CART Split, IndyCar Would Be 'Much, Much Stronger today'
"A lot, obviously, has changed, but in many ways, nothing has changed," former CART boss Andrew Craig (shown above) told Autoweek. "Motor racing continues to be strong, is under new leadership, which I think is very positive. At the same time, the racing remains with the very same high quality it was 25 years ago. So, from an operational point and new organizational and ownership point, things have changed dramatically from that time, but the consistent component from my time to the present day is the racing and the drivers and the teams remain in the very highest standards."
"Tony George failed in a bid to buy CART in 1991. It was turned down quite decisively," Craig told AutoWeek. "I think that's when the idea of the IRL was born. I think also my appointment wasn't well-received, because I think Tony wanted his man in there, which wasn't going to happen.
"The actual announcement of the IRL was something completely beyond my control. But by the end of 1994, my first year, I did indeed have several talks with Tony and by that stage, it was very clear that the idea of his series had not been well-received.
"The last thing the tracks wanted was to become part of a series with the Indy 500 because they knew exactly what would happen, they would become satellites built around and everything would be built around this one event each year, the Indy 500.
"That's why 14 of the race tracks signed long-term contracts with us. They didn't want that. They still had very bad memories, many of them, of when the United States Auto Club ran the series (and which led to the split between USAC and the creation of CART in 1979). … They certainly didn't want to go back to that."
"The Indianapolis 500 is steeped in tradition and there's nothing wrong with that," Craig said. "It's a fabulous, traditional American event. There's no question about that. As for the oval reason (George's desire to make it an all-oval series), while very important, the reality was other forms of racing came along and certainly had a valid place in the series.
"And I think one of the things our fans really liked about IndyCar was this combination, it was ovals, road courses, street races, and you needed a really well-rounded driver to be successful in all those different environments. I thought at the time that actually a mixture was good. I think there were a couple oval factions that maybe (George) wasn't getting the best advice sometimes.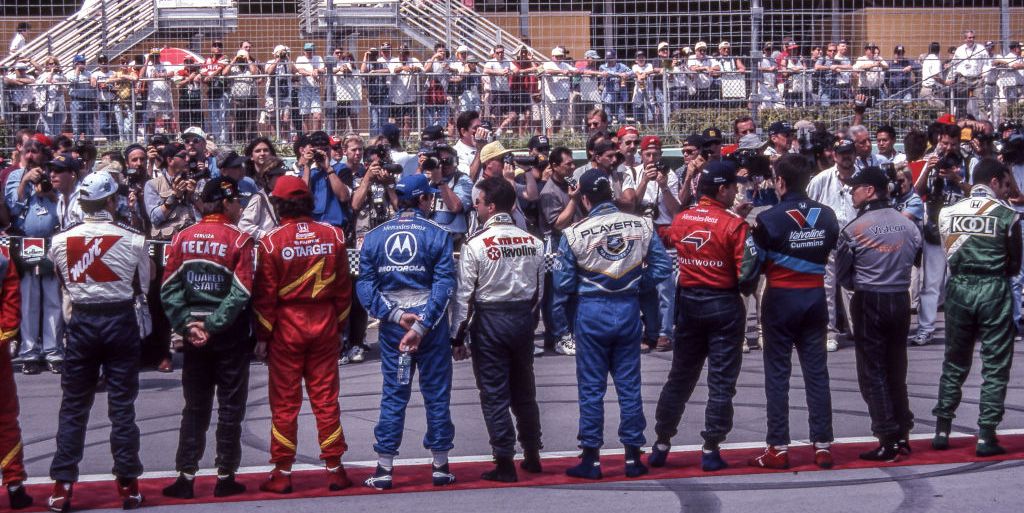 "As far as American drivers, I think it was a valid point there, certainly having American talent in an American series was very, very important. There were more drivers coming into the series from abroad. However, I'd have to say this, domestic drivers worked really hard to have the finances necessary to help them develop their careers and that's fundamentally part of the model, basically, the drivers brings sponsors with them.
"But this idea of rich foreign drivers were stealing American drives, I think that was misstated. This was the world's biggest economy here. What it was was dedicated, committed drivers going out and finding sponsors and helping teams to be economically viable. It wasn't they were stealing rides, it's just they were good at raising money. That's the honest truth. With that said, of course, we would have liked to and wanted to have more American talent in the series."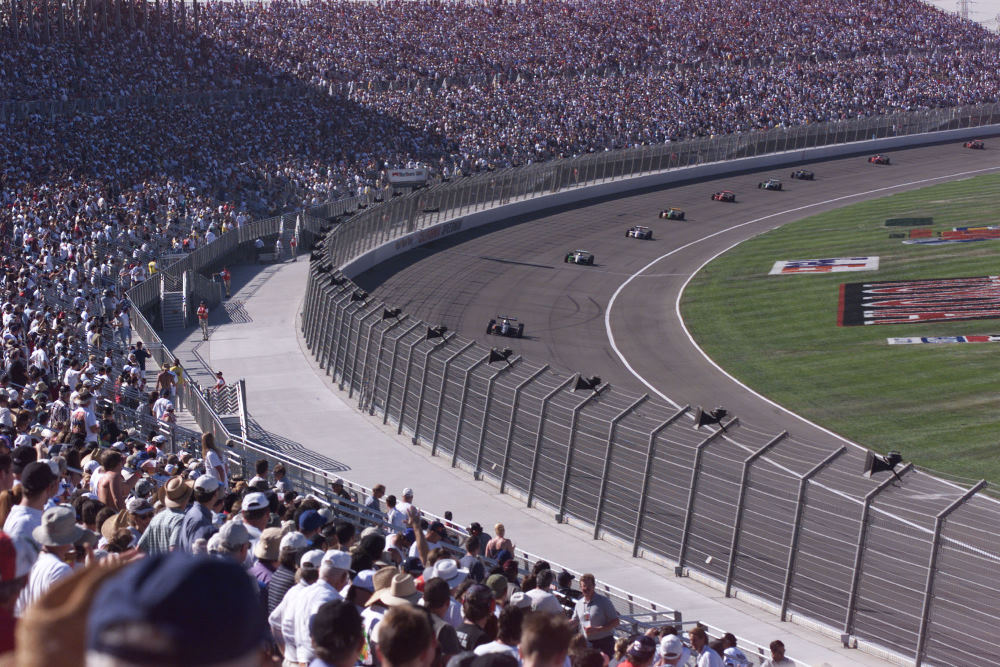 "Once (IMS) announced the 25/8 rule, (not racing in the 500) was the only thing we could do," Craig said, referring to the IRL mandating 25 guaranteed spots to cars in its series, leaving only eight "open" positions for other teams such as those from CART. But all CART team owners remained united and none would cross over back to the Indy 500 until 2001.
"They held together, they didn't really want to go," Craig said of CART teams going to Indy. "But then, having made that decision, we had sponsors that were disappointed. If not (run) at Indianapolis, then what?
"(Sponsors) asked teams to find something else that they could do on that weekend, and that's where the idea that we had to race on that weekend came from. We had to provide a viable alternative.
"When the whole idea (of the U.S. 500) started to emerge. There were a lot of fans who were saying that this is the right thing to do, so we had to find a venue. Roger Penske agreed that he would make MIS available and we would self-promote the event. It was a real struggle, quite understandably. There was no one who wanted to run a broadcast against the Indy 500. It was starting to look like a complete disaster. We had reached December 1995 and we still didn't have a broadcaster. I talked with everybody out there.
"And then, just before the holiday break, I had a call from ESPN. Although they were extremely reluctant at the beginning, they stepped up. And that was a terrific, terrific gesture on their part because, frankly, I don't think we could have run the U.S. 500 without their help, I don't think we could have gone ahead. They really saved the day by stepping up.
"We had a top prize of $1 million dollars, we reinstated the Vanderbilt Cup … and that frankly changed the narrative."
"I think at that point, the parties were probably as far apart as at any time," Craig said. "There was no movement on either side. Basically, we were viable, we were making money, we were able to run the series, of course a lot of pressure from fans on teams and tracks. That was probably the moment when the parties were farthest apart."
"Forget about me in the circle for a moment and it was obviously very damaging, there's no question about that. But I think at the time I arrived at CART, there was real potential there. We did grow that series dramatically under the most difficult circumstances.
"If we had all been on the same side, I think it would have progressed nicely. We were starting to grow our international TV coverage and (1993 CART champ and former F1 star Nigel) Mansell of course was a big help in getting that going, we managed to have more overseas races, we managed to command higher sanctioning fees, which frankly were not where they should have been.
"I think it was a very, very viable series and certainly if it had all stayed together, of course, we would have grown and become much, much stronger."
"I think there is no reason at all why IndyCar cannot continue to grow and prosper," Craig told AutoWeek. "I think it's very healthy. I also think you're going to see a lot more crossover from Formula 1 to IndyCar. There are a significant number of drivers who are really good race-car drivers who've come from Formula 1 to IndyCar and have been impressed with the level of competition, the level of engineering and the level of series.
"I think that as time goes by, it might be driving it the other way, too, as Jacques Villeneuve did (going from CART to F1). I think IndyCar is very well positioned to be seen in the future as certainly top global motor racing."