F1: Perez leads Red Bull 1-2 in 2nd Baku practice
The winds that battered the Baku City Circuit yesterday may have abated – at least a little – but the Azerbaijani track wasn't any less tricky today, as drivers tackled the twenty corners making up the venue of this weekend's Grand Prix in today's first two hours of practice.
Many were caught out, resulting in two sessions with a high degree of disruption – Virtual Safety Cars, yellow flags, even a red flag.
Mexican Sergio Perez turned a lap of 1m42.115s to lead the 2nd practice session for the Azerbaijan GP in Baku.
Perez nipped his Red Bull Honda teammate Max Verstappen by 0.101s as the two Red Bull Hondas led the two Ferraris of Carlos Sainz Jr. and Charles Leclerc.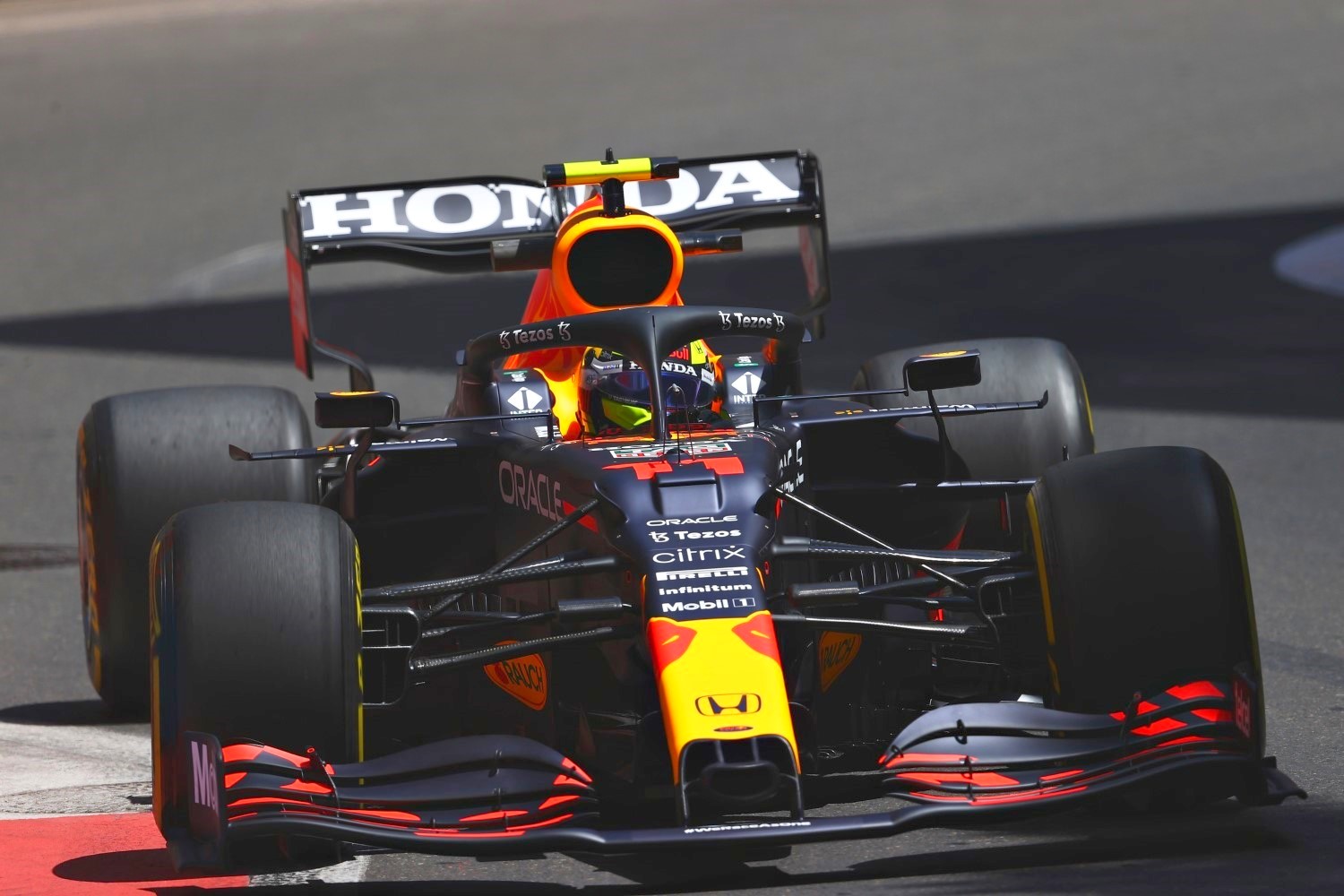 Leclerc was on his flying lap, but a huge lock up into Turn 15 saw the Monegasque driver go straight on and into the barriers. When he avoids the barriers, Leclerc looks quick. But he has his hands full here to get on the pace of his teammate, Sainz having a very good day and finishing in the top 3 in both sessions.
Having tried to convince the media that they weren't going to be up at the front like in Monaco, the two Ferrari drivers both looked very strong today. Could it be a four-way fight for pole tomorrow?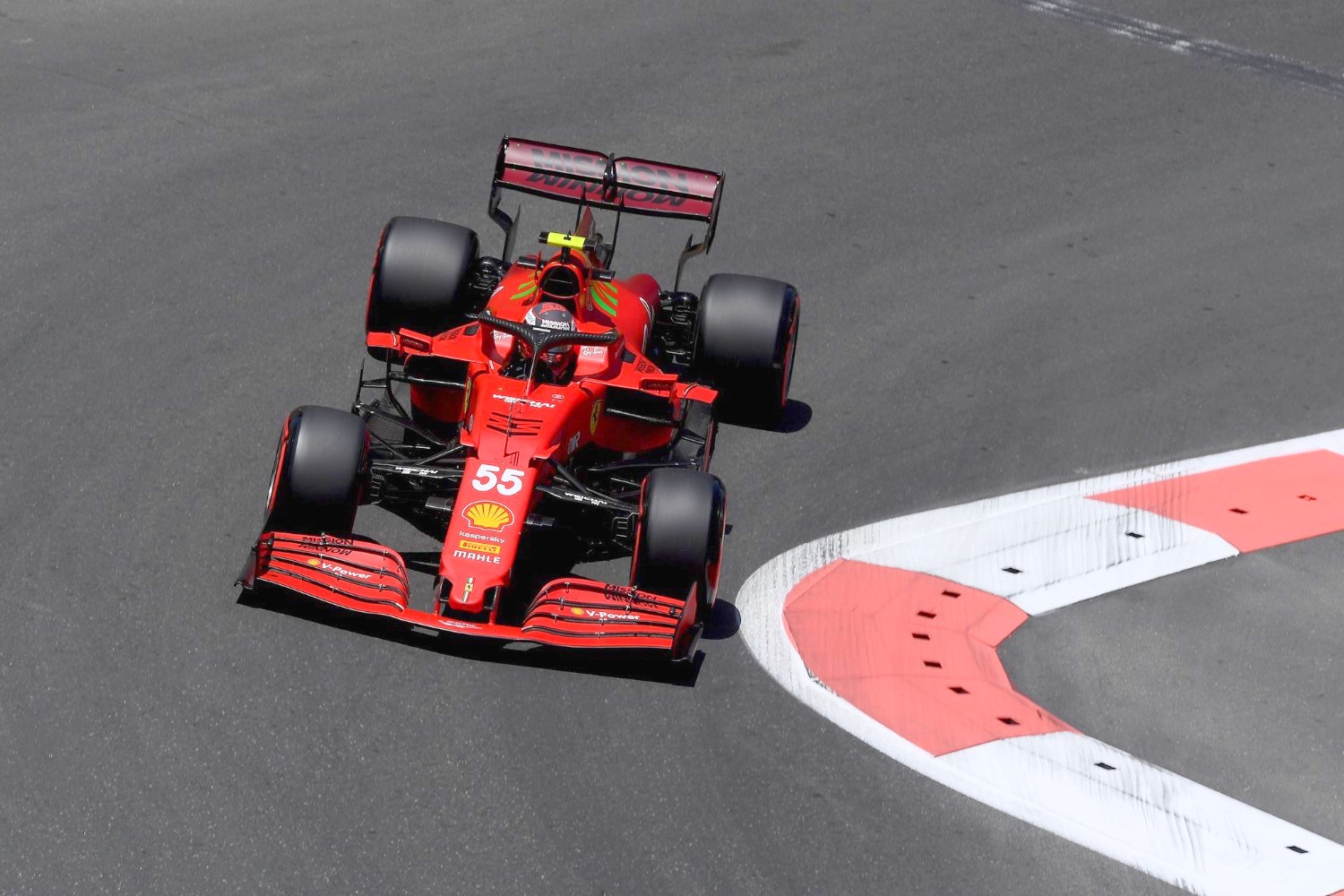 Pierre Gasly rounded out the top-5 for AlphaTauri, 0.419s behind Perez.
Fernando was again the fastest Alpine driver in 6th, 0.578s back.
Perhaps the biggest surprise was no Mercedes cars in the top-10, Lewis Hamilton was 11th quick and Valtteri Bottas 16th.  Are they sandbagging?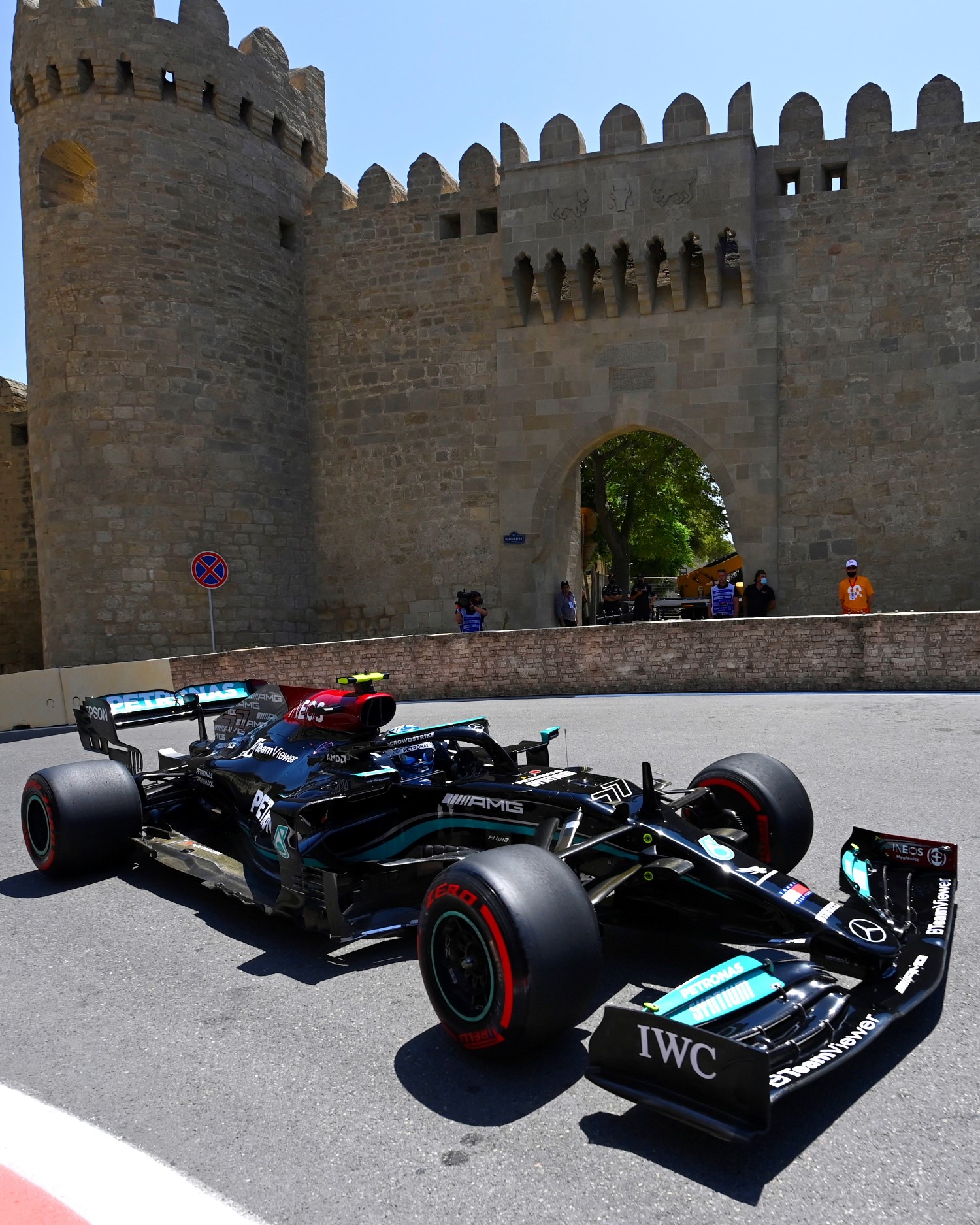 In similar cars, the Aston Martin Mercedes cars of Stroll and Vettel were 14th and 15th, 1.7s back.  However, Vettel spent much of the session working on race setups on the hard tires.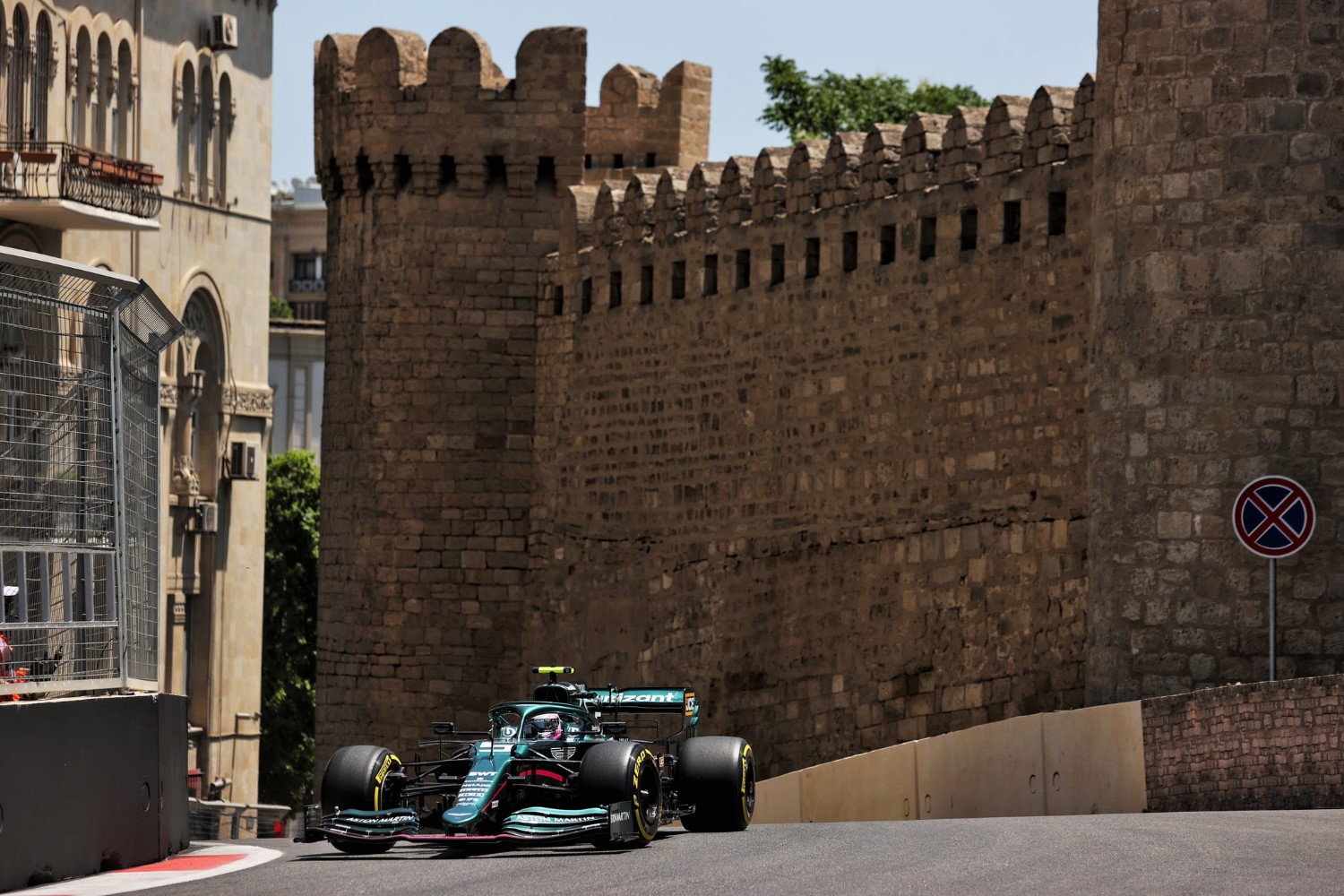 There will be much to play for tomorrow then, with one hour of practice left before qualifying. And as we've seen so far with the volume of run-offs and yellow flags, getting a fully clean lap in here will be tricky.
Select Quotes
Sergio Perez
"I'm happy with today and I think we've definitely made some good progress. We did a very good analysis after Monaco and today felt like I am understanding the car more and how I need to drive it. I think this is probably the best Friday of the season for me, it's the most complete in terms of data and how comfortable I feel with the car. Hopefully, we can get a good, clean lap in qualifying tomorrow which is when it matters, but we'll still work hard tonight to improve and try to find some more lap time."
Max Verstappen
"Performance wise I think we had a great start to the weekend here in Baku. It was quite windy out there today which wasn't easy for any of us, but it definitely makes things more interesting. In FP1 the car felt pretty decent, I was quite comfortable and then for FP2 we made a few changes to see if it was better, but I don't think it was, so we'll look into that overnight and see what direction we will go for qualifying. So far I think we look pretty strong as a Team, and I'm very happy with that so let's see what we can do tomorrow."
Lewis Hamilton
We had a clean run and worked through everything we needed to in both sessions – it just wasn't very fast! The car felt better in P1 but in the second session, there just wasn't more time in it – I was pushing hard, but we were struggling for grip. We're definitely a chunk of time down, and I think everyone will be scratching their heads tonight, looking into the data to figure out what the issue is. The long runs were slightly better, but there's lots of work to do.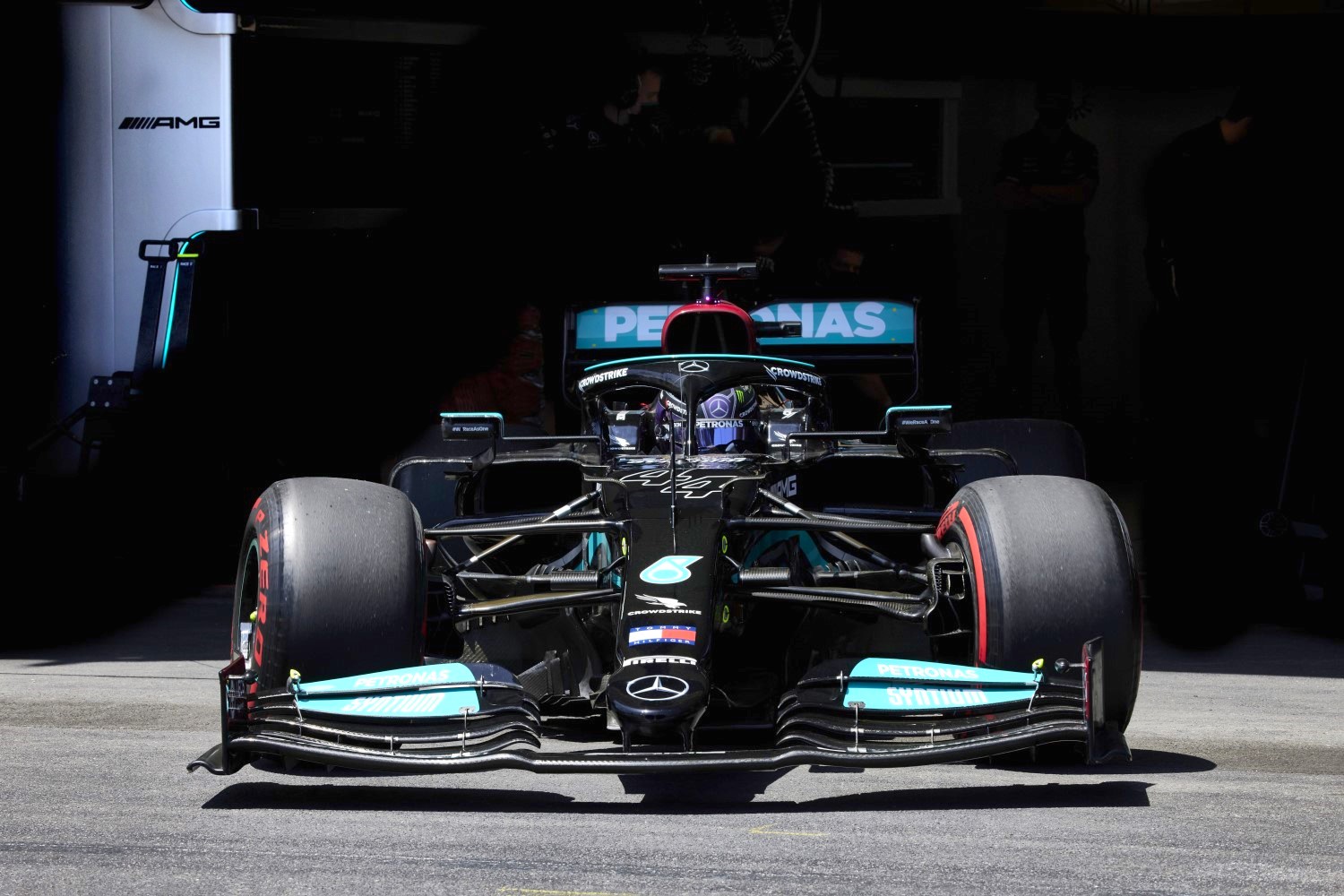 Valtteri Bottas
It was very tricky for us today, we are clearly lacking pace, and it feels like we're missing overall grip and sliding around. Monaco wasn't easy but at least we were more or less there for qualifying. It's been more of a challenging day than we anticipated, and we need to figure out why. We were slightly better on the long runs, but we're still lacking pace. So overall not an easy day with lots of work to do – I think it's going to be a long night.
Andrew Shovlin
Today was our worst Friday by some margin. Our biggest issue seemed to be the single lap; we're a long way from our normal positions so clearly we need to find something very significant there. The long run picture was not as bad – a fair bit behind Red Bull but still in the mix. So, lots to work on overnight; we're planning a comprehensive program of analysis and simulator work to try and understand some of these issues but we clearly have an awful lot to find.
Pierre Gasly
"It's been a very good Friday for us, a really positive P6 this morning and P5 this afternoon, at the moment I'm feeling very good in the car. I'm able to be quite aggressive and push the limits, I went over too far once or twice but that's how we find the line and extract the maximum from the car. I'm pretty pleased so far, especially because we did the lap without any slip streams so potentially there's more pace available to us tomorrow."
Yuki Tsunoda
"It's fairly similar to Monaco here, you have to build up the pace and also confidence in the braking zones, as most of the corners need strong braking. I went into the run-off areas a few times but it was good practice for me to find the limit and luckily I didn't go into the wall! I think the progress from FP1 to FP2 was good, I struggled a bit in the morning, so it was a good step up in FP2. There are a few areas I still need to work on, but the pace is definitely there this weekend, we just need to put it altogether tomorrow."
Lance Stroll
"It is great to be driving in Baku. It is a place that holds special memories for me and it is great fun to drive here. It is so high-speed; you are constantly close to the wall, and it is a challenge for the driver. You can gain a lot of lap time under braking because you arrive at high speeds, and getting the braking point right really helps bring a lap together. I think we made some good progress with the car today; we learned a lot about the set-up and I think we can make further gains with car balance. We will go away tonight, review it all, and try to make improvements for tomorrow."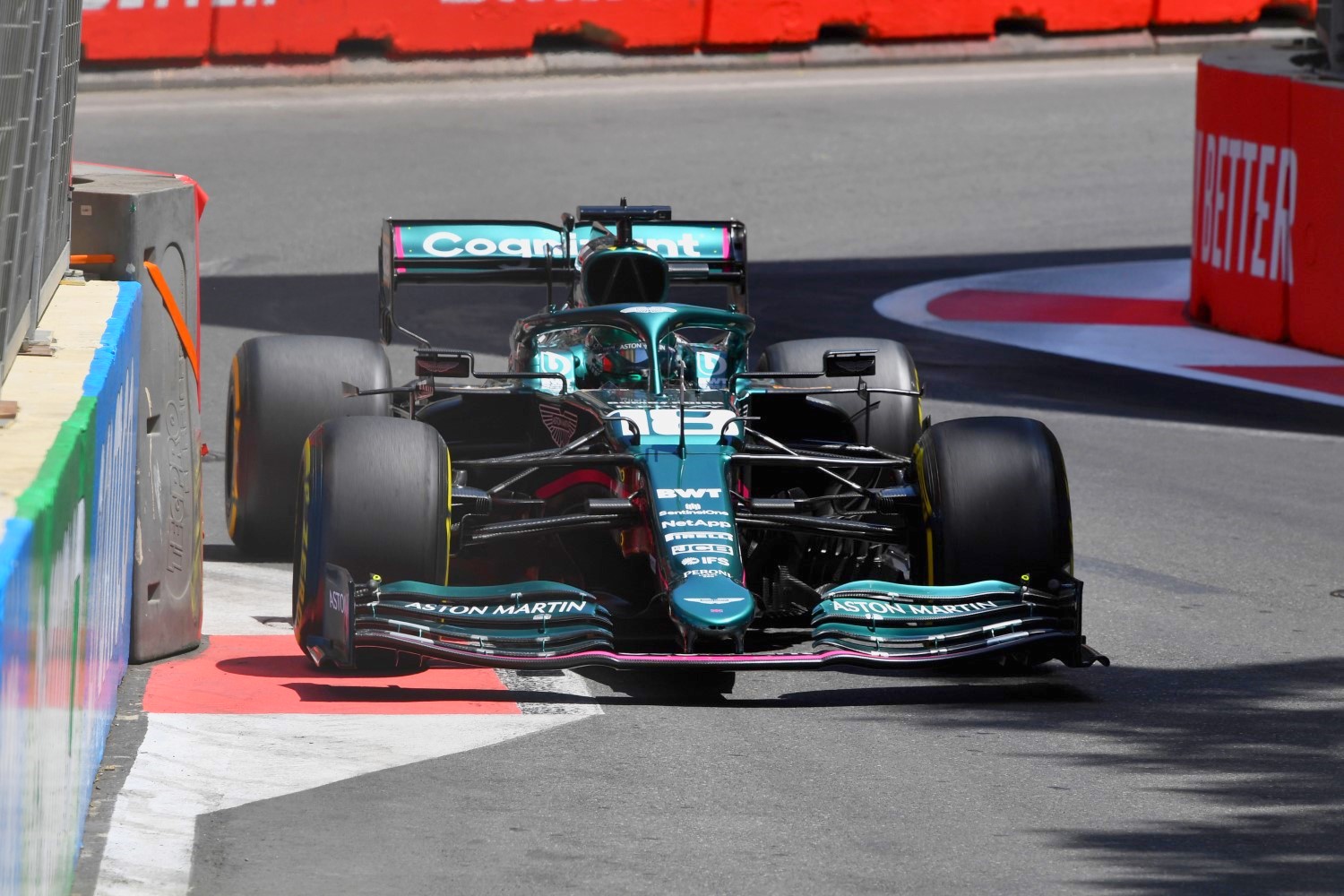 Sebastian Vettel
"We covered plenty of laps and end the day feeling satisfied that we have done our homework. The track was in good shape from the start, but obviously improved quite a bit during the day. It is a tricky circuit at the best of times, but by the end of the sessions I was finding a nice rhythm. During my laps on the soft tires, I did not maximize everything and I am sure it is the same for the others because there were a lot of yellow flags, especially this afternoon. So there is more to come. The long runs were a bit cleaner and I have a good feel for the car already. Let's see where we can improve overnight."
Kimi Räikkönen
"It was a good way to start the weekend, the car felt ok from the morning session but of course there is still a lot that can be improved. In the end, there were a few interruptions with the yellow and red flags, which broke up the day a little, but it's the same for everyone and we have to deal with it. We will see what we can improve on the car tonight: hopefully we can have a strong day tomorrow."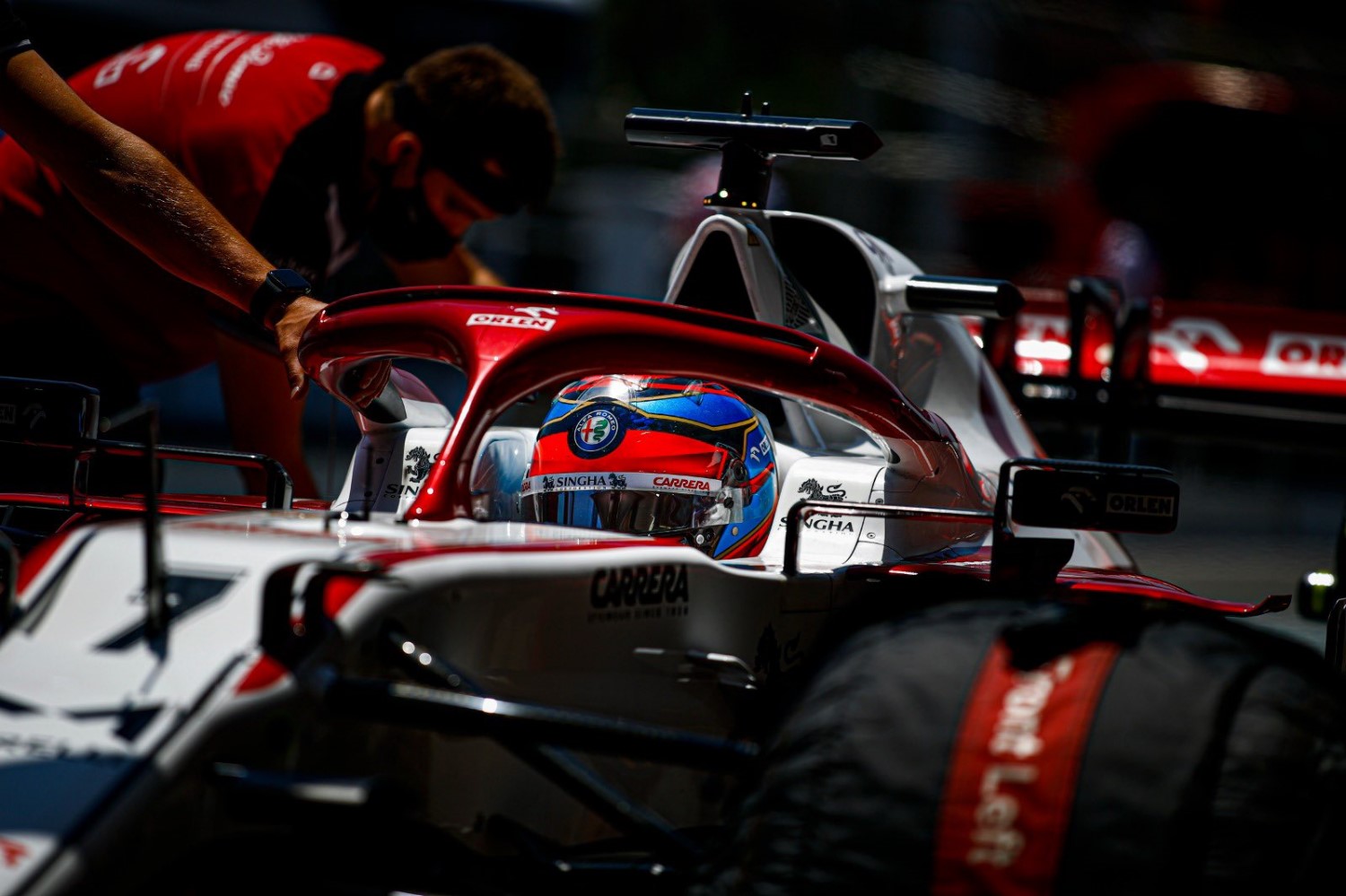 Antonio Giovinazzi
"The car felt good from the start: FP1 wasn't too bad and we made a step forward in the second session. I am happy with what we saw in both the qualifying and the race simulations. It's only Friday but I'm satisfied to be seventh in the standings, hopefully we can carry on this form tomorrow. There are still a few little things to improve, of course, but we can be happy so far. Tomorrow we will need to put everything together, as always, and make sure we make the most of the tow as it will be critical. We will try our best and hopefully have a good result."
Practice 2 Results
| | | | | | | |
| --- | --- | --- | --- | --- | --- | --- |
| POS | NO | DRIVER | CAR | TIME | GAP | LAPS |
| 1 | 11 | Sergio Perez | Red Bull Racing Honda | 1:42.115 | +0.000s | 22 |
| 2 | 33 | Max Verstappen | Red Bull Racing Honda | 1:42.216 | +0.101s | 23 |
| 3 | 55 | Carlos Sainz Jr. | Ferrari | 1:42.243 | +0.128s | 24 |
| 4 | 16 | Charles Leclerc | Ferrari | 1:42.436 | +0.321s | 22 |
| 5 | 10 | Pierre Gasly | AlphaTauri Honda | 1:42.534 | +0.419s | 26 |
| 6 | 14 | Fernando Alonso | Alpine Renault | 1:42.693 | +0.578s | 24 |
| 7 | 99 | Antonio Giovinazzi | Alfa Romeo Racing Ferrari | 1:42.941 | +0.826s | 25 |
| 8 | 4 | Lando Norris | McLaren Mercedes | 1:43.018 | +0.903s | 24 |
| 9 | 31 | Esteban Ocon | Alpine Renault | 1:43.020 | +0.905s | 23 |
| 10 | 22 | Yuki Tsunoda | AlphaTauri Honda | 1:43.130 | +1.015s | 25 |
| 11 | 44 | Lewis Hamilton | Mercedes | 1:43.156 | +1.041s | 24 |
| 12 | 7 | Kimi Räikkönen | Alfa Romeo Racing Ferrari | 1:43.220 | +1.105s | 23 |
| 13 | 3 | Daniel Ricciardo | McLaren Mercedes | 1:43.298 | +1.183s | 23 |
| 14 | 18 | Lance Stroll | Aston Martin Mercedes | 1:43.812 | +1.697s | 21 |
| 15 | 5 | Sebastian Vettel | Aston Martin Mercedes | 1:43.881 | +1.766s | 22 |
| 16 | 77 | Valtteri Bottas | Mercedes | 1:44.184 | +2.069s | 23 |
| 17 | 63 | George Russell | Williams Mercedes | 1:44.557 | +2.442s | 24 |
| 18 | 9 | Nikita Mazepin | Haas Ferrari | 1:45.563 | +3.448s | 23 |
| 19 | 47 | Mick Schumacher | Haas Ferrari | 1:46.095 | +3.980s | 12 |
| 20 | 6 | Nicholas Latifi | Williams Mercedes | 1:46.983 | +4.868s | 5 |