IndyCar hybrid tests to begin in early 2022
IndyCar has announced that it will begin tests for its 2023 hybrid car early next year.
Delayed for years waiting for a 3rd engine manufacturer, but failing repeatedly because the series does not realize "it's the TV stupid" they are forced to stick with just two engine suppliers.
The two manufacturers currently operating in IndyCar, Chevrolet and Honda, are set to begin on-track testing of the new 2.4 liter engine car in early 2022.
Since 2012, IndyCar has run with 2.2 liter twin-turbo V6 cars, producing around 700 horsepower on track.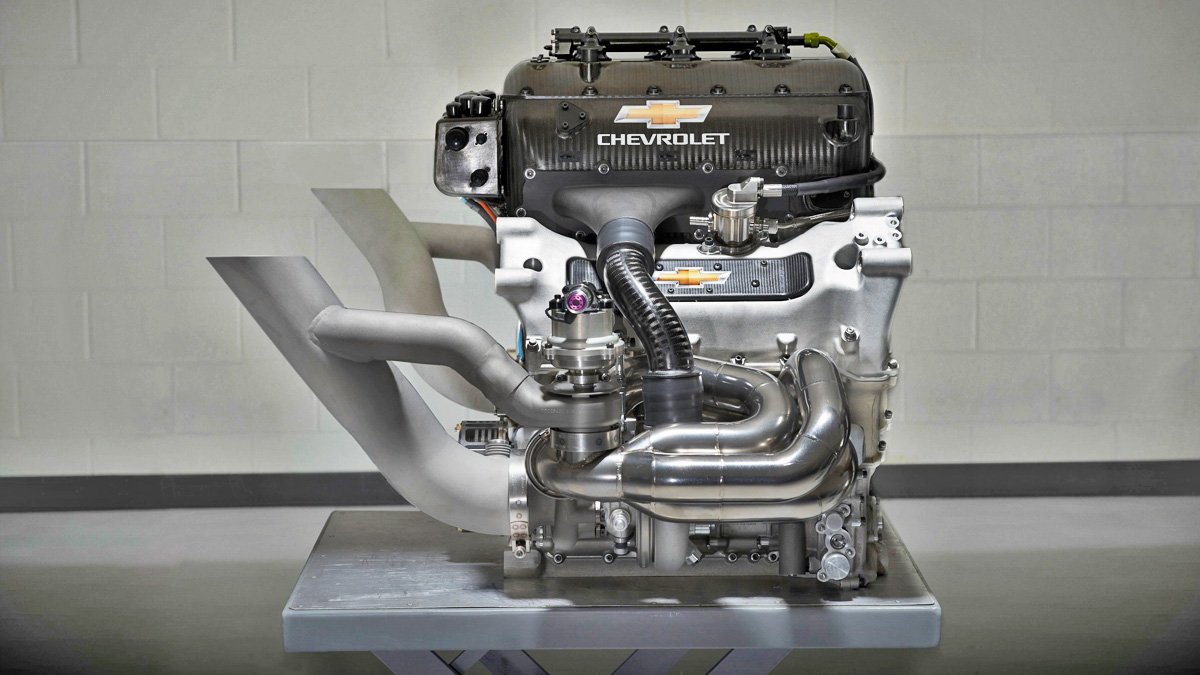 As part of the rule changes, IndyCar is aiming to introduce a 2.4 liter internal combustion engine, supplemented by an electric motor and battery which produces a combined 900+ horsepower by 2025.
"We have delayed this a couple of times but now feel good about where we're at, so the first quarter of next year we'll be on track," said Jay Frye, series president, to Autosport.
"We're sorting through the procedure right now, but I would envision doing the testing very much like how we did the aero kit testing.
"It was useful with the aero kit testing to be able to get drivers who were current but weren't full-time – Juan [Pablo Montoya] and Oriol [Servia] – and that is how I'd imagine we'll go testing the 2.4s to start off with, but we're not there yet.
"Until that on-track test, Honda and Chevrolet can't do anything except bench testing."
So far, the manufacturer of the hybrid system remains unconfirmed. However, the engine will require elements such as a cooling system and additional wiring, which is estimated to add a weight of about 100 pounds to the cars.
Therefore, other tests including weight distribution and engine cover will need to take place ahead of the 2023 season start.
"We're talking to different OEMs [original equipment manufacturers] like we always have, and we're encouraged," said Frye.
"And if you're thinking, 'Oh yeah, we've heard that one before,' I understand – it's not for lack of effort that we haven't been able to confirm a third manufacturer yet.
"Part of the problem has been timing. There were a couple we got pretty far down the road with, but for them to spend money on something new that has no form of electrification was not going to happen. So we're solving that part of the equation, and we remain talking to several possibilities.
"We're hopeful."
Fix the TV Jay – international TV distribution is key.