IndyCar: Grosjean decides to try first oval race
Dale Coyne/Rick Ware Racing driver of the #51 Honda, Romain Grosjean, will make his oval debut at the World Wide Technology Raceway when the IndyCar Series visits the track formerly known as Gateway
Grosjean was initially supposed to contest a partial IndyCar campaign with his schedule limited to road course events. However, given the Frenchman's rapid progress he has now decided that he will take part in an additional event at the World Wide Technology Raceway, an oval, in an interview with the Associated Press.
And Grosjean sounds like he is ready to sign for 2022 to drive IndyCars.
Grosjean is ecstatic about his move from Formula One to IndyCar, where he won the pole in his third career start with Dale Coyne Racing then led 44 laps on the road course at Indianapolis before finishing second.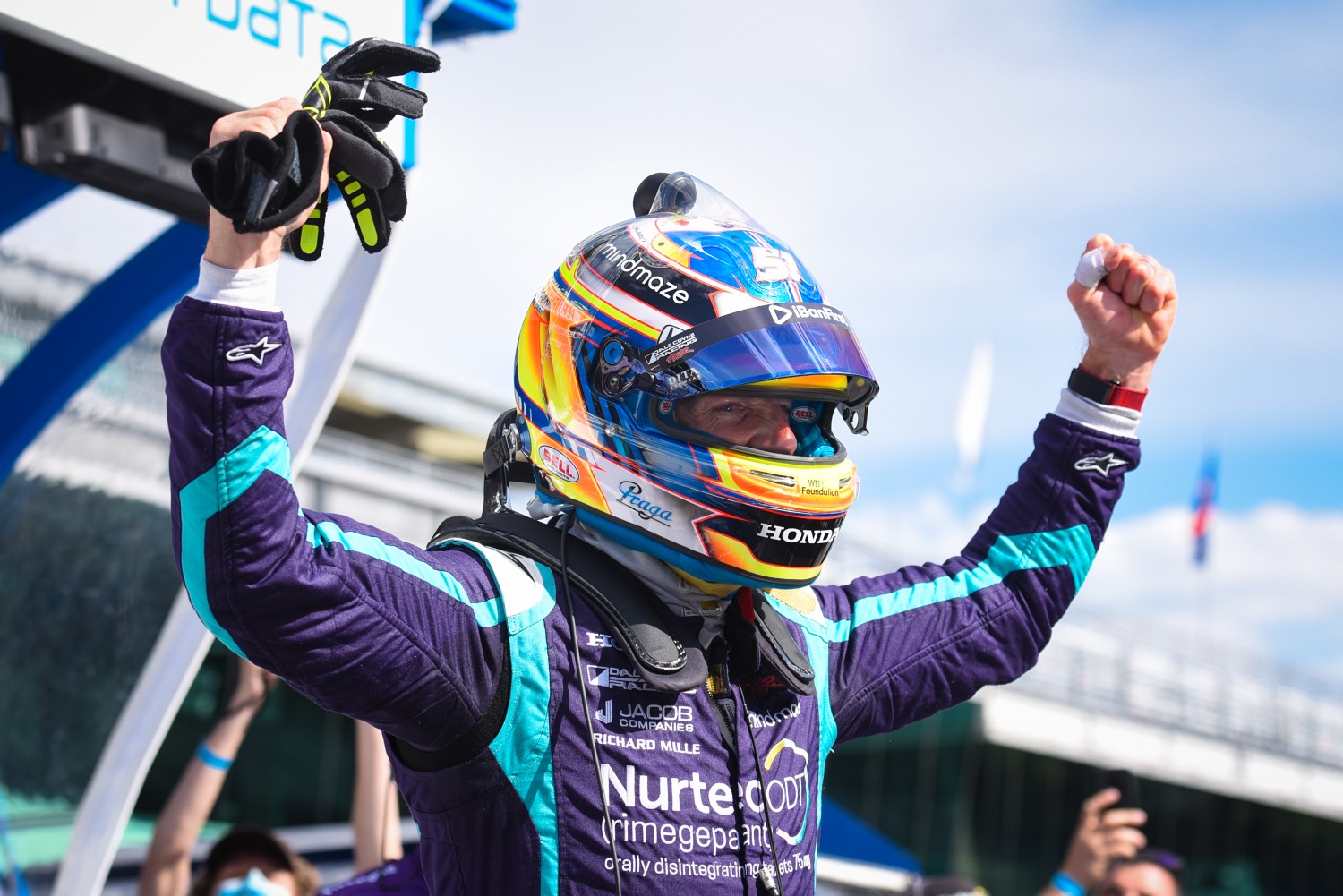 The roar of appreciation from the limited crowd of spectators last month was like nothing the Frenchman had heard before, not even after nine seasons and 10 podiums in F1.
"One of the most beautiful moments that I've ever experienced was I finished second and I did the interview for the crowd and everyone stood up and cheered for me," Grosjean told The Associated Press on Tuesday as he drove his motorhome to Belle Isle for this weekend's doubleheader.
"I've been on the podium in Formula One but I had never seen so much energy and love coming from the grandstands," he said. "Even my wife, she cried watching at home. She said, 'Everything you have been doing the last six months, people I guess realize and love that.' It's a hell of a journey and it's a beautiful journey."