Sunday Report from Belle Isle in Detroit
Good morning from Detroit.   Today will be another 80 degree day for Race 2 qualifying and race.
Yesterday was not what could have been expected for Race 1.  It was a long afternoon with 2 red flags during the race resulting in a quick lunch for some of the drivers and heartbreak for another driver.
A terrible accident involving Felix Rosenqvist red flagged the event for one hour and 18 minutes.   Arrow McLaren SP has released a statement regarding Rosenqvist's accident.  The team has investigated the cause of the incident and have determined the root cause as a singular, non-recurrent mechanical fault.  They eliminated driver error or any other issues related to Chevrolet systems or software.
After the drivers all returned to their cars for the restart, is got real interesting.  Normally the first race of a  double header is kind of tame because the teams don't appreciate doing an all nighter to fix a broken IndyCar.  Once the drivers were released from pit lane, they were two and three wide vying for all positions.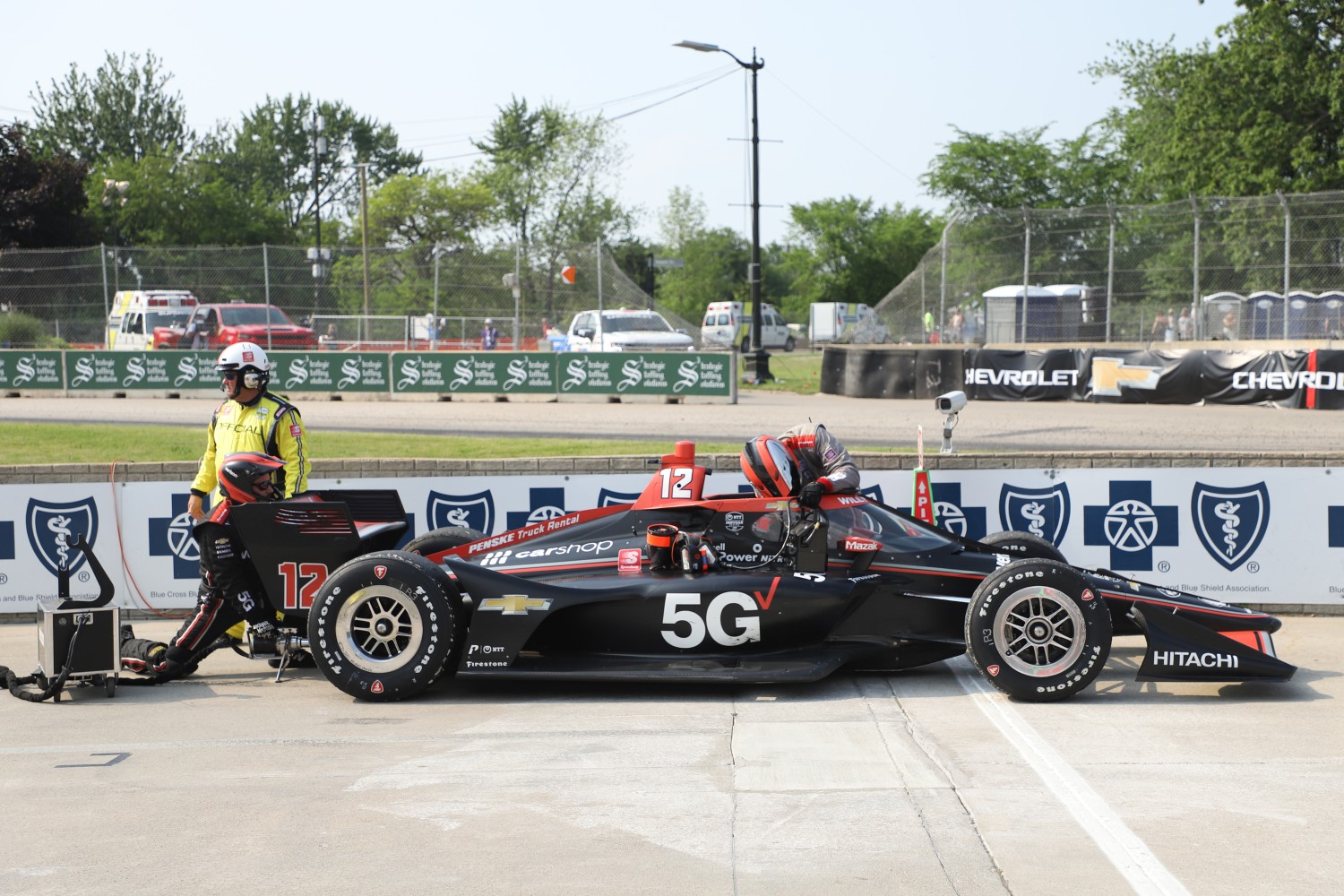 A late race incident involving Romain Grosjean on lap 65 parked all the drivers for a second time with only 5 laps to go.  A disappointed Will Power, driving the Team Penske No 5 Verizon 5G entry, was the leader before the red flag.  When the track with yellow, his car did not refire and was left on pit lane as the rest of the field drove around him.
And today they have to qualify and race again.  Only today we qualify at 9:00 am local time in the same Firestone Fast Twelve format as yesterday, with Group 1 becoming Group 2.   The race is scheduled for 12:40 pm local time.
Lucille Dust reporting live from Detroit