Rumor: Bottas to Alfa Romeo in 2022
(5th Update)
This rumor is upgraded to 'fact' today.
Valtteri Bottas will join Alfa Romeo Racing ORLEN for the 2022 season and beyond, the Finnish driver signing a multi-year deal with the Hinwil-based team. Bottas, a nine-time Grand Prix winner, joins the team as it embarks on the crucial transition to the new era of Formula One, with sweeping regulation changes providing a unique opportunity to move towards the front of the grid.
---
August 4, 2021
Respected Auto Motor und Sport reporter Michael Schmidt reported that "Alfa Romeo team principal Frederic Vasseur was seen in the Mercedes hospitality 10 times last weekend."
"Williams are looking for an experienced driver [if Russell leaves]. If it's not Bottas, I think Nico Hülkenberg has a good chance."
Also present at the Hungaroring was the 31-year-old driver's manager, Didier Coton.
Asked why Coton had been in the paddock over the weekend, Bottas replied: "I can't tell you, but they are working."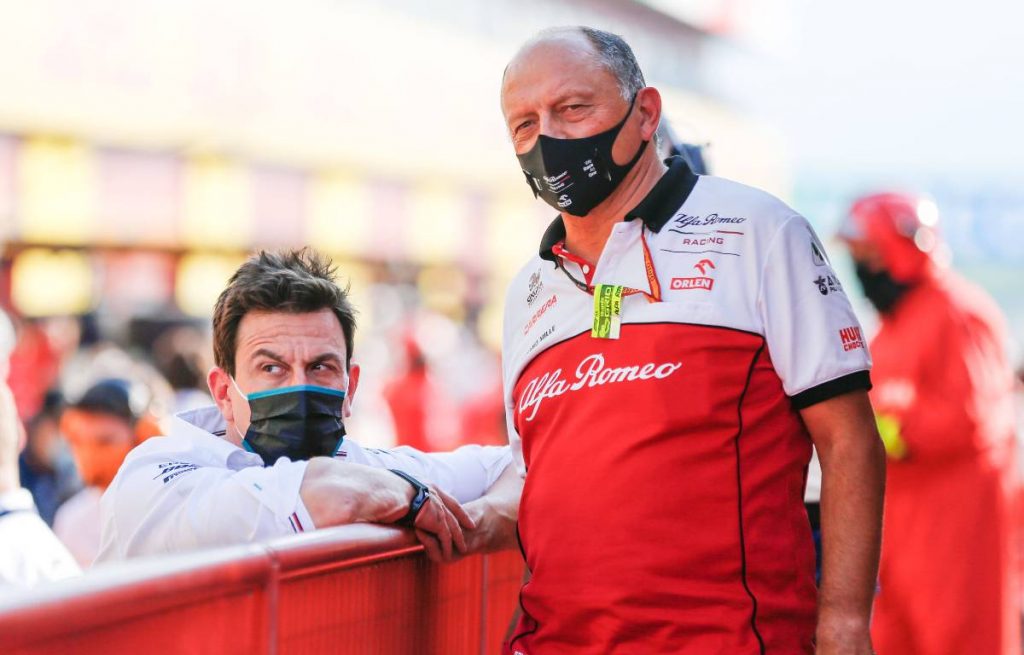 ---
July 22, 2021
According to information from the usual well-informed Motorsport-total.com Bottas has already held talks with Alfa Romeo.
Talks have reportedly taken place between Bottas' management and team boss Frederic Vasseur. The team boss of the Italian team will be free to choose his drivers from 2022 onwards, and will no longer be bound by drivers from the Ferrari squad.
---
July 8, 2021
Former F1 driver Damon Hill believes Mercedes have already decided who will partner Lewis Hamilton in 2022, with the deal "done" according to the 1996 world champion. With Hamilton's contract now ticked off, and the Briton confirmed until 2024 at Mercedes, all eyes are on Valtteri Bottas, who currently occupies the second seat alongside the seven-time world champion.
Speaking on the F1 Nation Podcast, F1 journalists Tom Clarkson, Natalie Pinkham, and former F1 driver Hill discussed their thoughts surrounding the switch.
"I would definitely put George in," said Pinkham when asked who she would sign if she was boss Toto Wolff.
"I think it's done, Tom," added Hill.
"Damon thinks it's done, and this is nothing against Valtteri as I think he's great, but there's just something so exciting about having George and Lewis at the same team," added Pinkham.
---
June 16, 2021
(GMM) Valtteri Bottas' future looks set to take center stage this weekend at Paul Ricard.
More and more authoritative sources are reporting that the decision to replace the Finn with Mercedes junior George Russell next year is all but made.
RTL claims that Toto Wolff intends to kick off talks with Bottas in an official capacity this weekend ahead of the French GP.
"The final decision should then be made after the second race in Austria, to give him enough time to search for a new cockpit," the German broadcaster said.
However, there are even rumors that Russell could be fast-tracked into Bottas' seat before the end of the season, as Mercedes is worried about its current level of performance for the 2021 constructors' championship.
"You'd have to ask Toto," said Williams team principal Jost Capito when asked about that.
"We assume that George will be with us until the end of the season, and he would like that too. Everything else is speculation," the German insisted.
"We have a contract with him, which is valid. But you know that anything can be arranged if it is necessary. I have a good relationship with Toto," he said.
"He can call me at any time."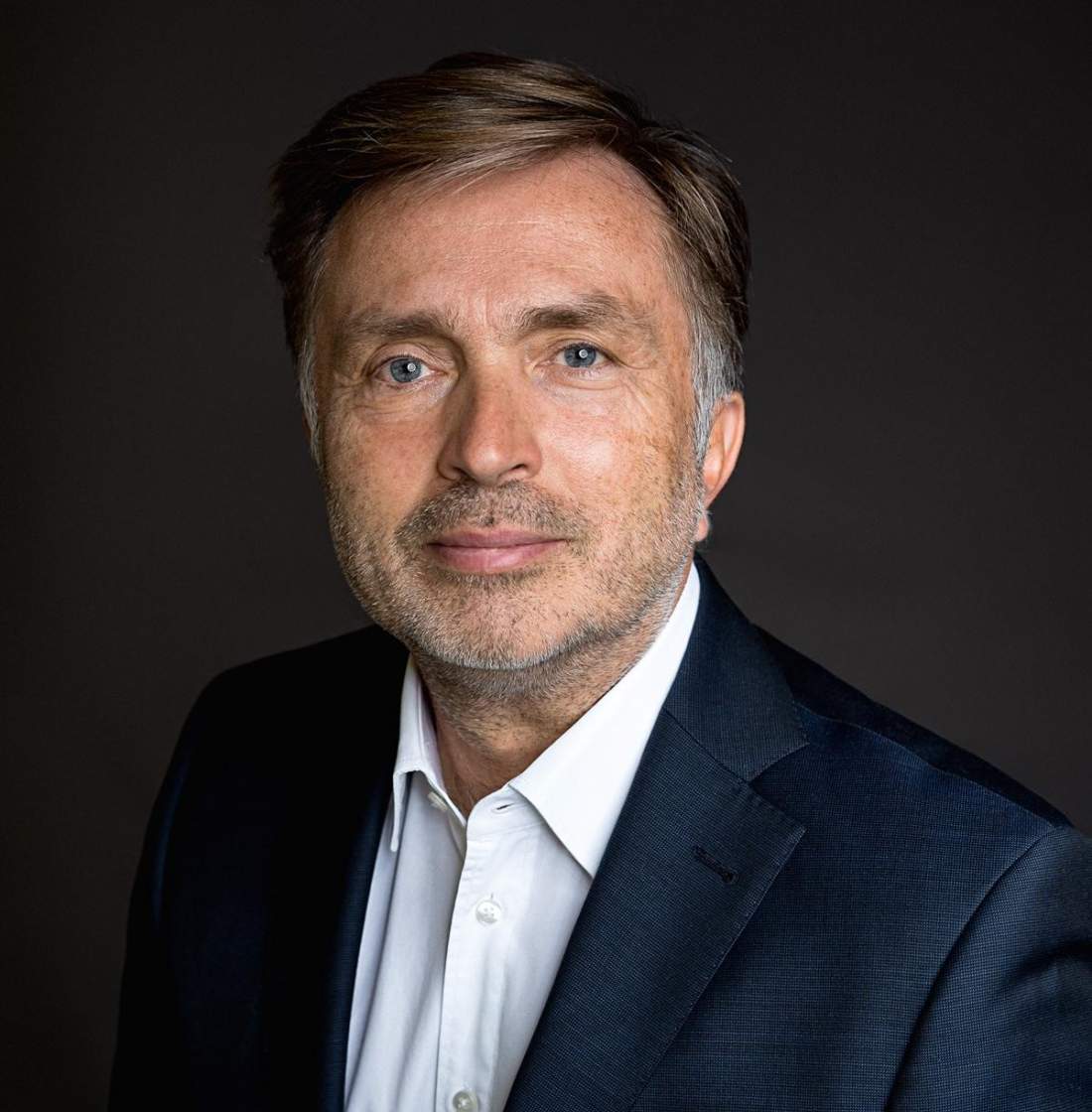 However, Capito thinks that if Wolff does make a driver change, it will wait until 2022.
"I think it's too early – he has two drivers already," he said. "We'll have to wait and see how things develop this year."
What is more likely is that, if Russell does arrive at Mercedes for 2022, a return to Williams for former team driver Bottas would appear to be the most logical move.
"At the moment I wouldn't rule anything out," said Capito. "It's all open."
Red Bull's Dr Helmut Marko, however, thinks a mid-season Russell-Bottas swap is definitely possible.
"It wouldn't surprise me," he said.
"Russell has been parked at Williams for long enough, and last year he proved how competitive he is in Hamilton's car. He can't put his career on hold for any longer."
---
June 15, 2021
(GMM) Rumors are gaining steam that George Russell is definitely set to replace Valtteri Bottas for 2022 and beyond.
"We would like to keep George," new Williams team principal Jost Capito admitted to Sky Deutschland. "But we all know that Mercedes will make the decision."
Indeed, Russell is a closely Toto Wolff-aligned Mercedes junior who is expecting the call to be made "by the end of the summer break at the latest".
"My attitude is to get it all wrapped up as soon as possible. That is in everyone's best interest," the Williams driver added.
Even Mercedes' closest rival – Red Bull – thinks Russell replacing Finn Bottas, who has been on one-year contracts since 2017, is "the logical step".
"They can't hold it off any longer, otherwise the (driver) program no longer makes sense. Even if Hamilton won't be happy," Dr Helmut Marko told f1-insider.com.
It appears that the logical move for the Bottas, 31, is that he will simply trade places with 23-year-old Russell at Williams – the team Bottas entered Formula 1 with in 2013.
"Bottas doesn't need to call us," Red Bull's Marko insisted. "There is no space here.
"Actually, I can only imagine that he swaps with Russell. I think Williams will be the only option for him."
It is rumored that Mercedes might announce Russell's impending arrival at his home race at Silverstone next month.
Esteban Ocon, meanwhile, is expected to have his Alpine contract renewal announced at his own home race this weekend at Paul Ricard.