What the Drivers are Saying at Road America
Under a hot afternoon sun and before the first practice session, some of the IndyCar drivers were in attendance at the Victory Circle area for the media to ask questions.   Here are some of the questions and answers AR1 asked the drivers.
Pato O'Ward – Arrow McLaren SP driver of the #5 entry.   Current championship points leader.
"This year, specifically, it has never been so competitive.  One because I feel the paddock is just stacked.  And we are at the end of era of the aero kit and the engines, there is only so much you can do now to get better.  Everybody is trying to find those little extras where they can improve but there is not a lot of ways like there were five years ago.  So everyone is close to maxing out performance.  That is why everything is so tight.   All the teams figured it out and they are so competitive."
'I do not think the grid has even been this stacked in terms of talent.  I feel like there is a great mix of veterans, young veterans and young guys like myself, Alex Palou, Colton Herta, Rinus VeeKey.  And we are all competing against each other.  It is not like the veterans are taking over and we are stuck in the back."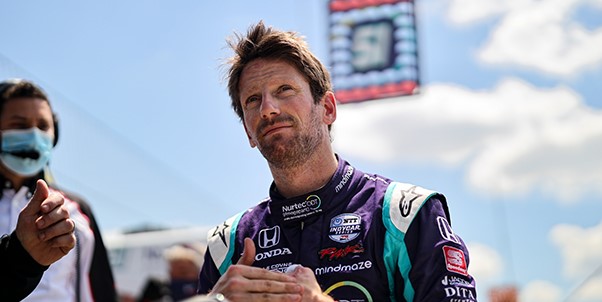 Romain Grosjean – Dale Coyne Racing w/Rick Ware Racing #51 entry
'IndyCar is a great experience and I am having a lot of fun.  We have done some pretty good races with the team and looking forward to some more.  We had the pace in Detroit but we were unlucky in both races."
When asked about having Kevin Magnussen, his old teammate from F1, filling in for the injured Rosenqvist this weekend in the series, Grosjean remarked, "It is cool.  It is great fun.  Kevin always told me he wanted to do IndyCars so here he is.  He has got his chance on a  great race track.  I did give him as many pointers as I could.  Obviously he needs to go on the track and find out himself.  This track looks like one we used to race on in Europe so it will be easy for him."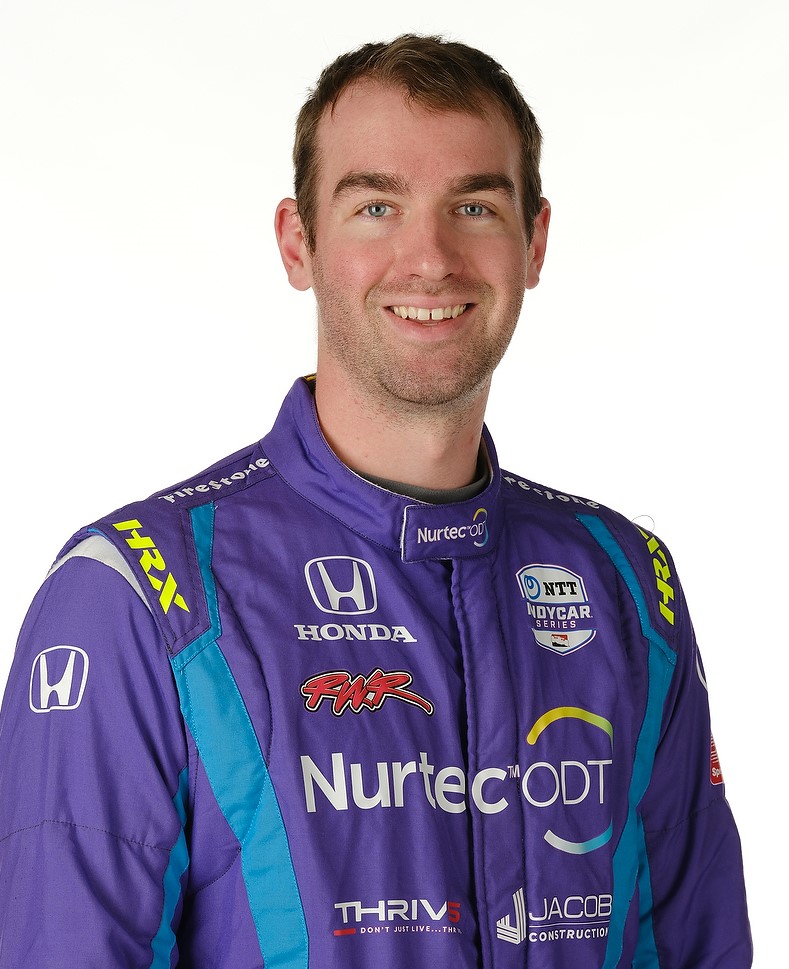 Cody Ware – Dale Coyne Racing w/Rick Ware #52 entry
"I am stoked to be here at Road America.  It is a beautiful race weekend.  I am a little  nervous and excited but what an honor to be here. "
AR1 asked about Ware's failed effort to be in the Indy 500 this year.  "I think part of it was some sponsorship issues.  Originally we had planned to run the Indy GP the week before and get some more seat time in the car.   I think it was much smarter to come here and make a debut at a road course at a place like this than trying to fill the big ticket and make it the 500 for my debut.  It might have been a bit too much pressure.  I think we are doing it the right way.  We want to respect all the fellow competitors and  drivers here and show we want to work our way up to it and take baby steps. "
"I think that after getting a full weekend of IndyCar driving here, coming back for the double header with Xfinity and Cup should be quite a bit easier.   Looking at a  1 minute  46 seconds  lap time in IndyCars all the way to 2 minute 20 in stock cars.   It will be quite a bit slower, over 30 seconds slower.  Everything is going to feel like I am  going at half speed."
'I am currently racing full time in Cup with Rick Ware Racing and I will be obviously missing the race in Nashville this week.  But I will be back in the Cup car next weekend in the Poconos and then Road America the week after.  I just like to do a little of bit racing of all kinds.  I have raced motorcycles, prototypes, GT cars and sportscars.  When we had the opportunity to partner with Dale Coyne, it gave me the opportunity that I never thought possible which is make a start in IndyCar.  Just really honored and blessed to be here."
Alex Palou – Ganassi Racing #10 entry
"It is super good that we are only 1 point away of the best driver so far which means we have done a really good job.  It is super early.  We just need to keep on being on the podium and winning races. "
AR1 asked who is your biggest competitor.  "Pato  (Oward) has been super strong everywhere, ovals and road and street courses so yes he is a really big competitor.   But I also know that  Scott (Dixon).   I won't say that Pato is more than Scott.  I think they are both right there.   I am more scared about Dixon than Pato maybe because he has six championships already and he knows how to win."
Due to the Zoom conferences during COVID, there are many international media people in attendance.  So the outlets request that for Palou and OWard to answer the questions in Spanish.  The young Spaniard offered to teach the media some select words related to racing so we can translate his reply.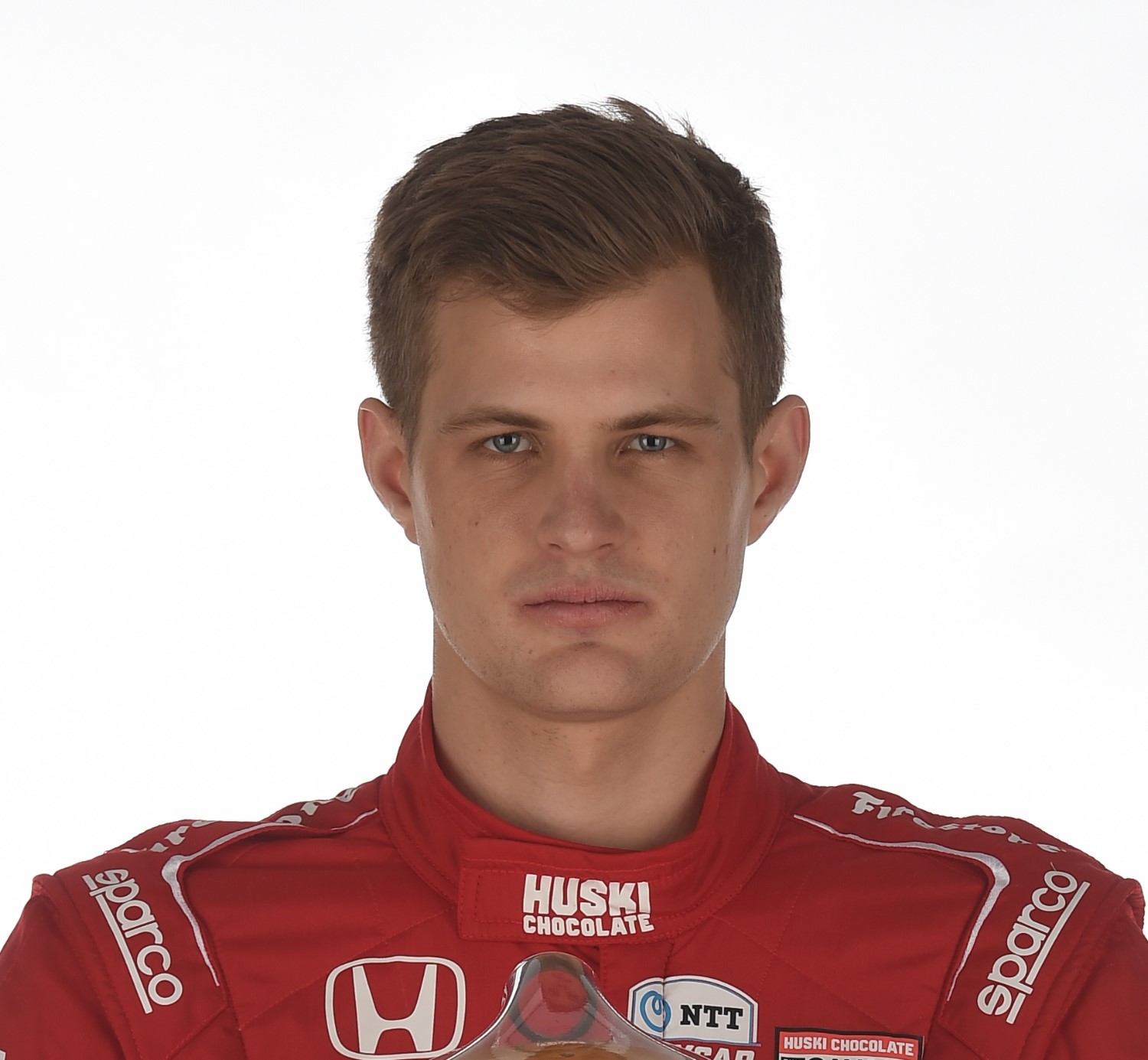 Marcus Ericsson – Ganassi Racing #8 entry
'It was good to get my first win in Detroit Race 2 out of the way.  And then come here.  I am sure that many drivers say it is one of the best tracks on the calendar.  And I agree with that.  I think it is beautiful track to drive.  I have good memories, last year we had two top 10s.  One P4 in the second race."
"Definitely a track that i feel like works well for me.  And also reminds me a lot about Europe.  It feels every European.  Way different then Detroit."
AR1 asked about the how the red flag effected Will Power and gave the race win to Ericsson.  "You hate to see someone have a problem like that.  At the same time, that is what me and Will (Power) talked the day after.   Him and me were fighting it out up front all day.  He told me that if someone else is going to win the race it was going to be you.  You put yourself in a position to win.  And that is what racing is all about, getting in the position to win.  And what happened did happen, and I feel sorry for Will.  But I was there to take advantage of it."
AR1 asked how his fellow country man, Felix Rosenqvist, is doing.  "I had lunch with him during the week.   He is in good spirits, which I think is great.  He is obviously sore from the crash.  It is so incredible and impressive that he does not have broken bones.  I am really hoping that he will be back in Mid-Ohio.  That impact was one of the freakyest accidents that I have seen.  I am happy that he is on his feet and in good spirits."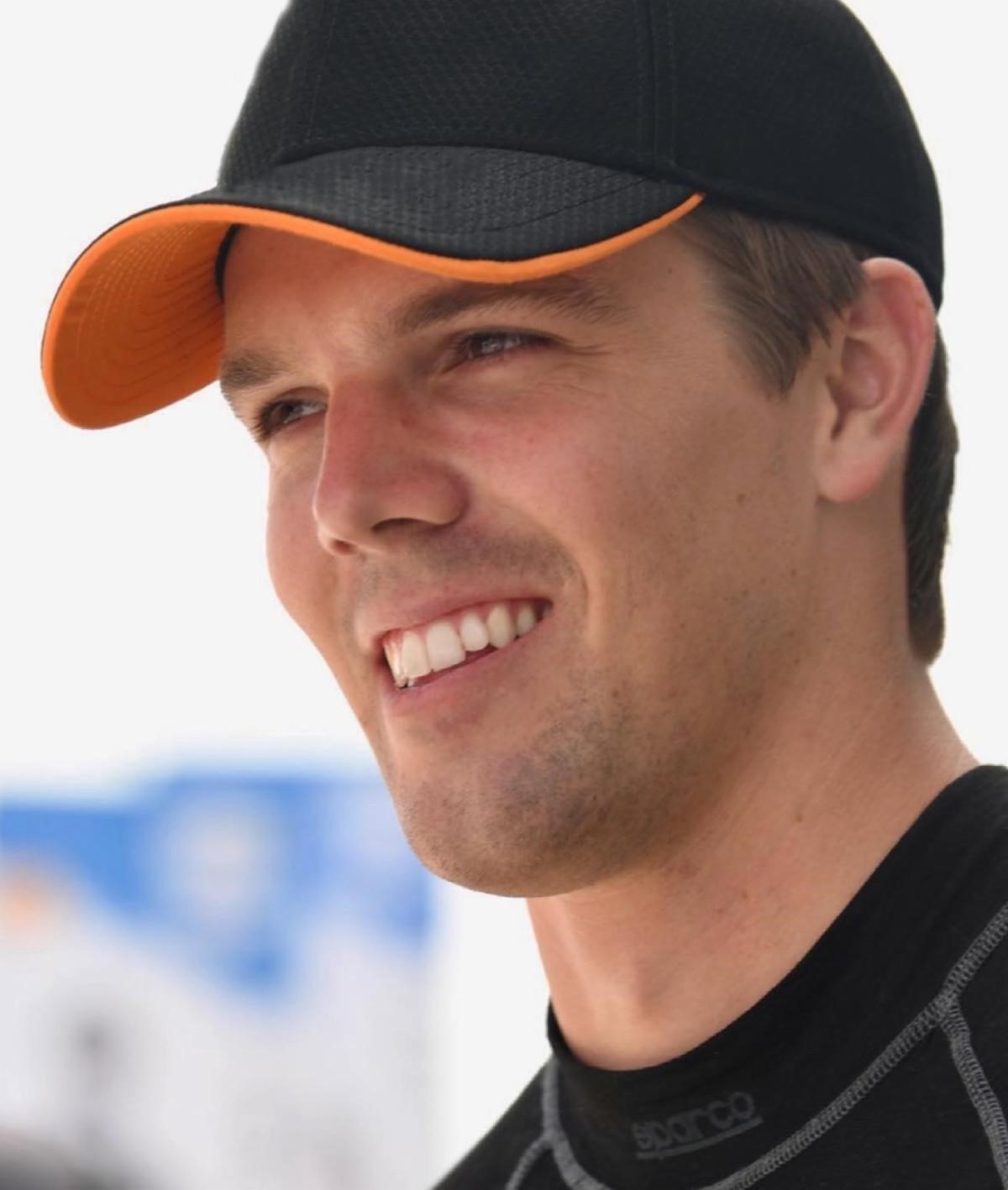 Oliver Askew – Ed Carpenter Racing #21 entry, replacing  Rinus VeeKay
'It is awesome to be here  racing for Ed Carpenter for the first time.  Great to be staying in the Chevy family.   It is a track that I have been to and have a lot of experience on, unlike last weekend.  Hopefully we can hit the ground running.  I had a chance to run the SIM at Pratt-Miller on Wednesday.   It was good to work with the guys on the team before I got here."
When Askew was asked about his  rookie race in Detroit, he had one word to comment.  "Treacherous.  Very high grip.   My first session on a street course, isn't normal for the track to be such high grip.  I expected it to be very green.  It was kinda like a mind trick."
AR1 asked how he felt about not driving again at Arrow McLaren SP for the injured Rosenqvist this weekend.  Askew answered, "I felt that the opportunity at ECR may open up new chances for me in the future."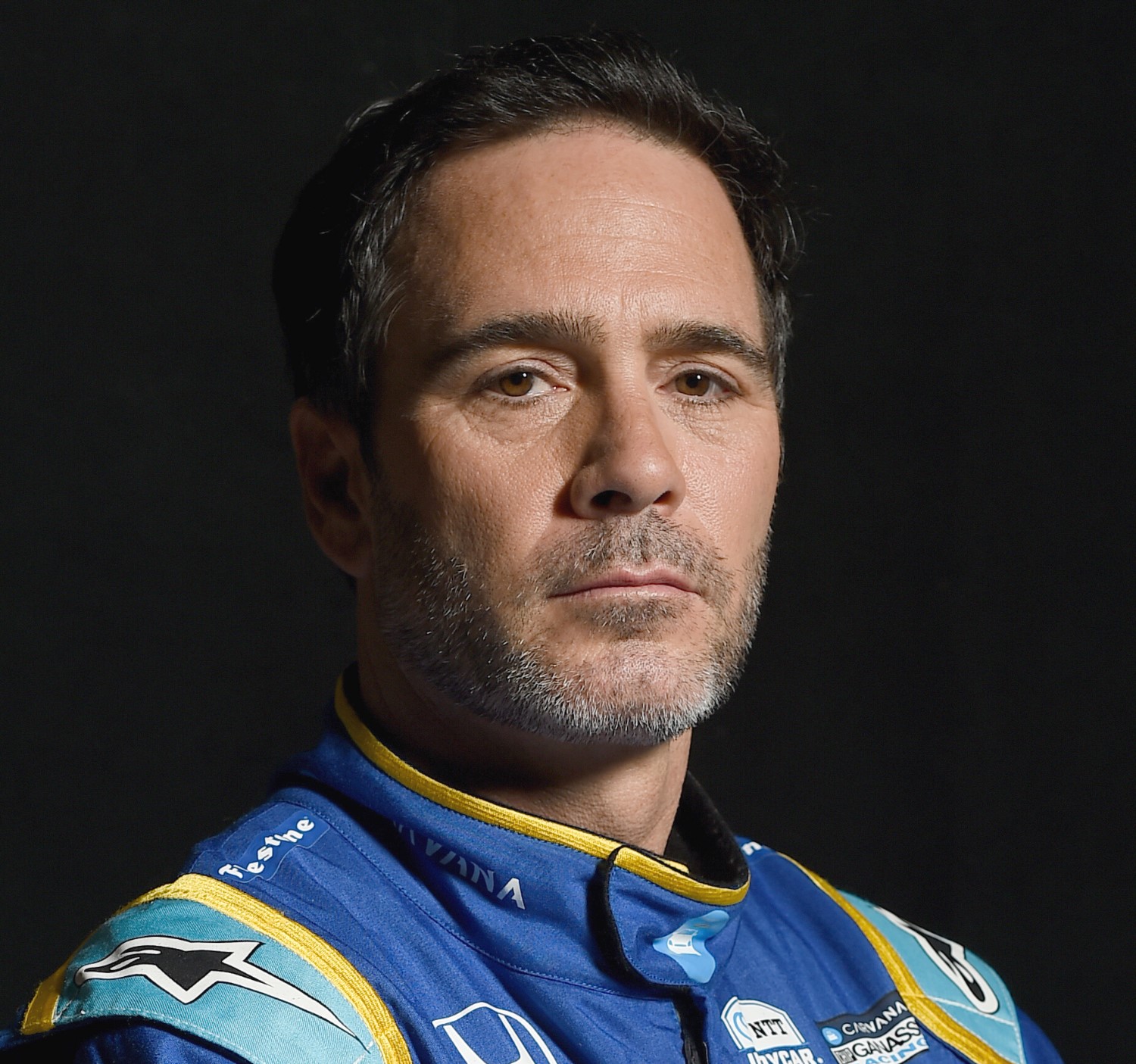 Jimmie Johnson – Ganassi Racing #48
"Detroit was great for me.  I was able to cross a lot of  things off my list.  First pass on the track,  first time jumping someone on pit cycles.  There were a lot of firsts that took place.  And the fact that we had a race  on Saturday and Sunday really gave me the platform to learn and apply and grow."
"I was here two weeks ago and tested in the IndyCar.  Scott (Pruett) was here to help me.  And he has been great.  He is one of the few people that has raced all the types of cars that I have.  His racing knowledge is adding a layer of confidence and leadership in the team."
AR1 asked Johnson about the JJ duct that was used in Detroit on the aeroscreen to help cool the drivers down.  "I am helping design some of these things.   I am a little unsure of my association with the JJ duct .  Because I know most guys don't like it because it blows a lot of debris in their eyes.  So I have gone to IndyCar and said hey can we create something else with my name on it that people like and I am not irritating their eyes."
Kevin Magnussen – #7 Arrow Mclaren
F1 transplant Kevin Magnussen was 23rd of the 24 cars that set flying laps, 2.8s off Grosjean's pace.
"It was pretty wild and a really cool experience," said Magnussen. "It's a wild beast this one."
He added that he now understood why Grosjean was "always smiling" about driving the IndyCar.