Kaulig Racing will go full-time NASCAR Cup racing with Justin Haley in 2022
Kaulig Racing announced Friday that it has acquired two NASCAR charters to allow it to compete full-time in the Cup Series in 2022. Justin Haley will be the team's full-time Cup driver as the Xfinity organization grows its presence at a higher level in the sport.
Haley is Kaulig's longest-running full-time driver racing the No. 11 in the Xfinity Series. He signed a multi-year deal to continue with the team in Cup starting next season, team president Chris Rice and owner Matt Kaulig announced during a news conference at Nashville Superspeedway ahead of a Xfinity practice.
"(Owner) Matt Kaulig is continuously showing how much he has invested in NASCAR and what he's going to do," Kaulig Racing president Chris Rice told NASCAR.com. "We've been working hard over the last three years on trying to secure a charter and how we went about it, and it's been so much fun it gives me cold chills, but also it's been a lot of work, a lot of endless nights. … Going Cup racing means a lot. Bringing somebody like AJ back to help us understand a little bit more about Cup racing helps because he's done it."
Haley and teammate A.J. Allmendinger were on stage for the announcement. The team also shared that Allmendinger will run a full-time Xfinity schedule next season and select Cup Series races with a plans for the second full-time Cup entry to be announced.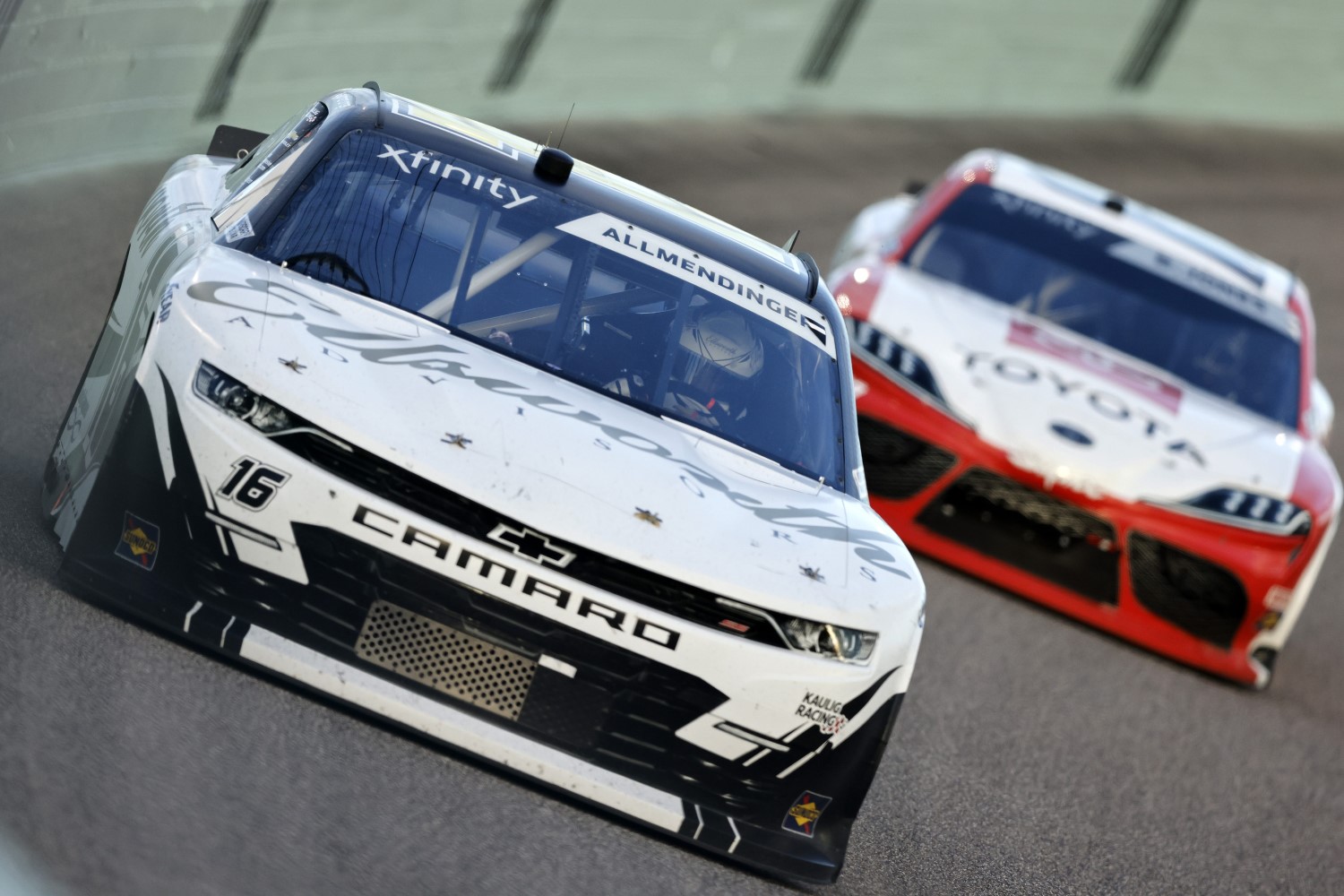 "You've seen how we've progressed over the last (five) years, so this a big one in that journey to win Cup races, win championships and just grow and be as big as we can," Kaulig said.
The team confirmed that it purchased the charters from Spire Motorsports, which said in a statement Friday that it plans to continue to field the No. 7 driven by Corey LaJoie as a chartered entry in the Cup Series next year.
"I feel like I'm a small part of it, but I love seeing where this team is going; what Kaulig Racing as a whole in NASCAR is trying to develop into," Allmendinger said. "It's to the degree where I told Chris Rice, 'I'm all-in whatever you want me to do,' whether that's full-time in Cup or part of the Xfinity program full-time again and running Cup races, I'm here to help this team in whatever capacity I can help them with."
Kaulig's entry to the Cup Series in '22 will also line up with the debut of the NASCAR Next Gen car, one of many factors that made the chance to make the move to Cup full time too good to pass up for the team's owner.
"We're super excited to get a fresh start with the Next Gen car," Kaulig said. "We've almost been using a saying on our race tram for us is where it's a Next Generation car, Next Generation owner and Next Generation team. So, we've done a great job of trying to be really relevant in the Xfinity Series and now that we've got the opportunity to go Cup racing, we're super excited about '22 and what's on the horizon."