1970 Porsche 917 K From Steve McQueen's 'Le Mans' Is up for Auction
The 1970 Porsche 917 K which starred alongside Steve McQueen in Le Mans is now up for auction over at RM Sotheby's.
Prior to its silver screen debut, the vintage racing car took to the tracks in its production year, driven by JW Automotive Gulf Racing's Mike Hailwood and David Hobbs up to third place before unfortunately going off into the rails due to rainy conditions and retiring. Following its appearance at the race, the car was rebuilt by Porsche went on to star alongside McQueen in his 1971 film Le Mans after the famed actor requested production to be as accurate and close to the real event as possible.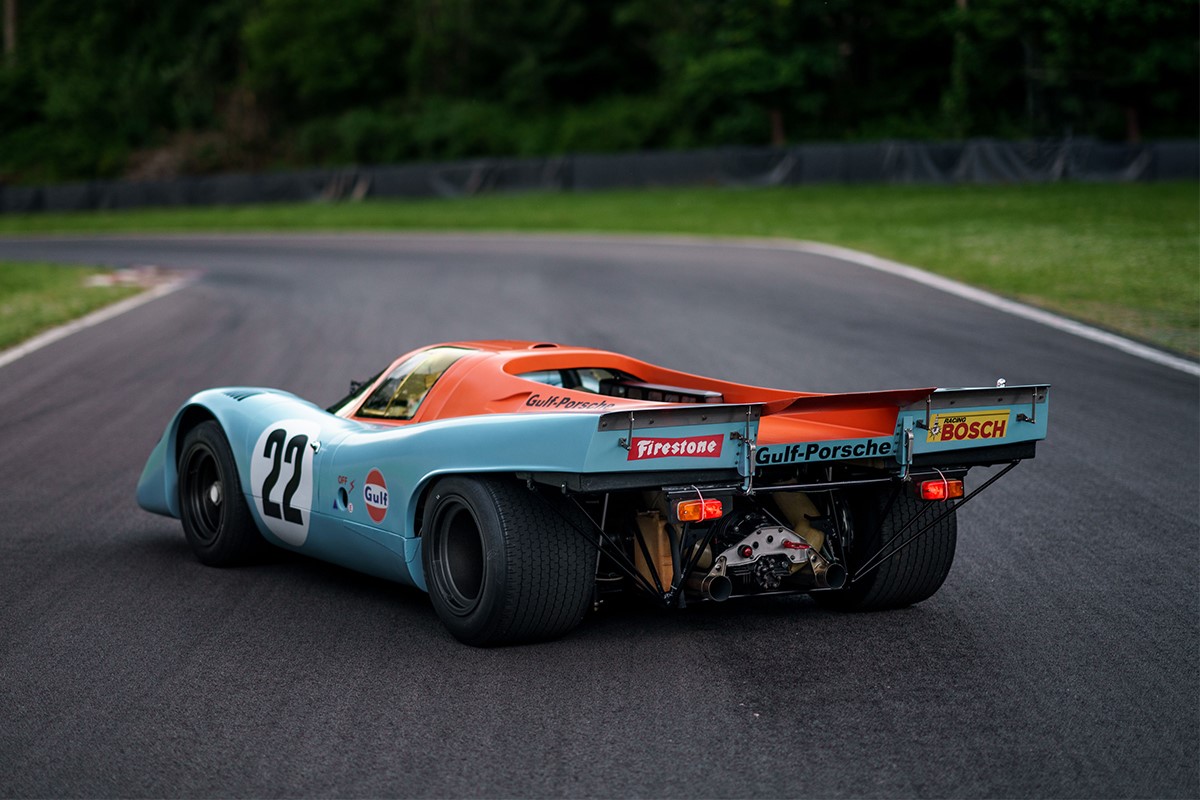 Some 40 years later, its most recent owner purchased the car back in 2012 and was painstakingly restored to its original Le Mans specification, carrying the ever-iconic Gulf livery. The process was undertaken by renowned European racing car restorer Paul Lanzante, who had access to many of the original NOS components.
For those interested in owning this iconic piece of automotive history, the 1970 Porsche 917 K will be up for auction over at RM Sotheby's from August 13 to 14 in Monterey, California. You can learn more over on its listing page.