F1: Verstappen again on top in 2nd Styrian GP practice
It is a clean sweep for the Dutchman today in Austria, under the watchful gaze of the huge leaping Bull that decorates this racetrack.  Max Verstappen turned a lap at 1m05.412s to lead the 2nd practice session for the Styrian GP in his #33 Red Bull Honda
This time he is joined in the top three by the McLaren of Daniel Ricciardo and Esteban Ocon's Alpine.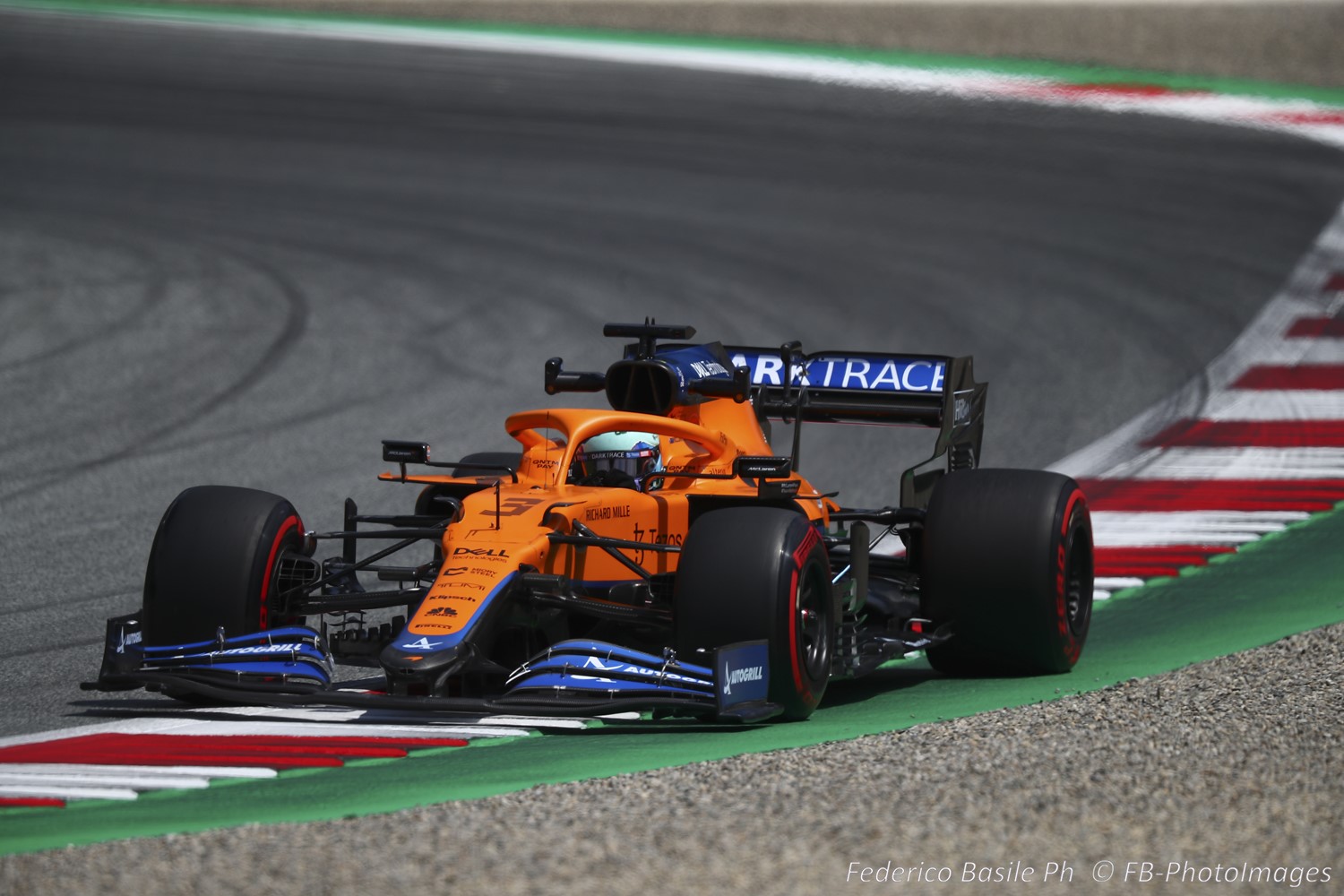 Lewis Hamilton was 0.384s off in fourth in his Mercedes. His teammate Valtteri Bottas could only manage P12 at a track he tends to go well at.
Bottas needs a good result in the Styrian Grand Prix this weekend, but his preparations for the race took a bizarre turn in second practice when he spun his Mercedes in the pit lane. After stopping for new tires in FP2, Bottas pulled out of his pit box and appeared to overdo it on the throttle, with the car spinning sideways as Bottas hit the brakes. The car skidded to a stop facing sideways outside the McLaren garage.
Mercedes needs to replace Bottas with George Russell, but Hamilton won't allow a teammate faster than him.
Fernando Alonso rounded out the top-5 in the other Alpine, 0.415s off the pace while Sebastian Vettel was the faster of the two Aston Martins in 6th.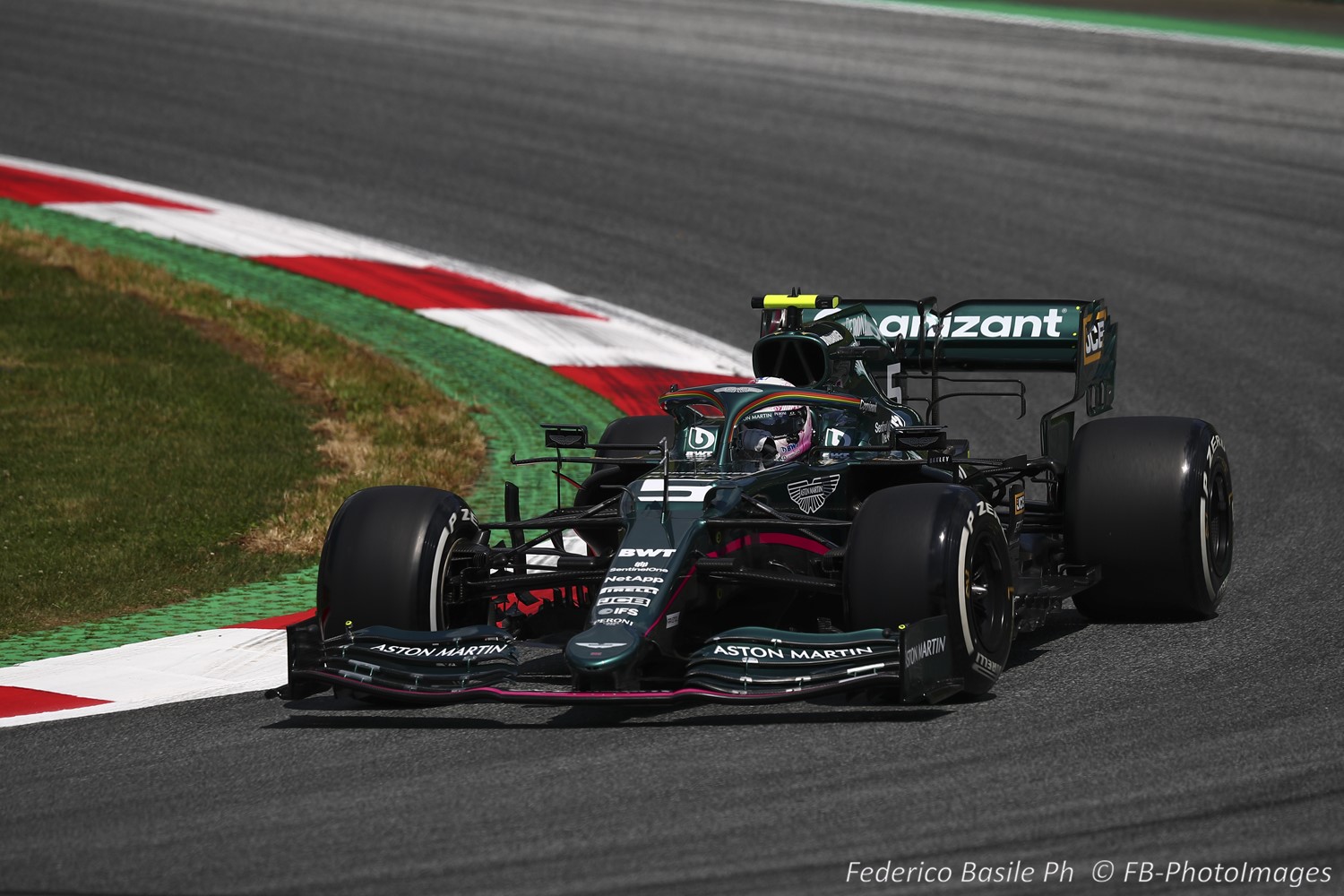 Mercedes has work to do overnight – and so does Sergio Perez. The Mexican again was off the pace of his teammate, winding up ninth in this session. What can he do overnight to get closer to that front group?
On the back of two very impressive races, he'll want a strong showing at his team's home track. But he's going to have to go some to get on pace with his teammate, Verstappen is just head and shoulders ahead of the field as it stands.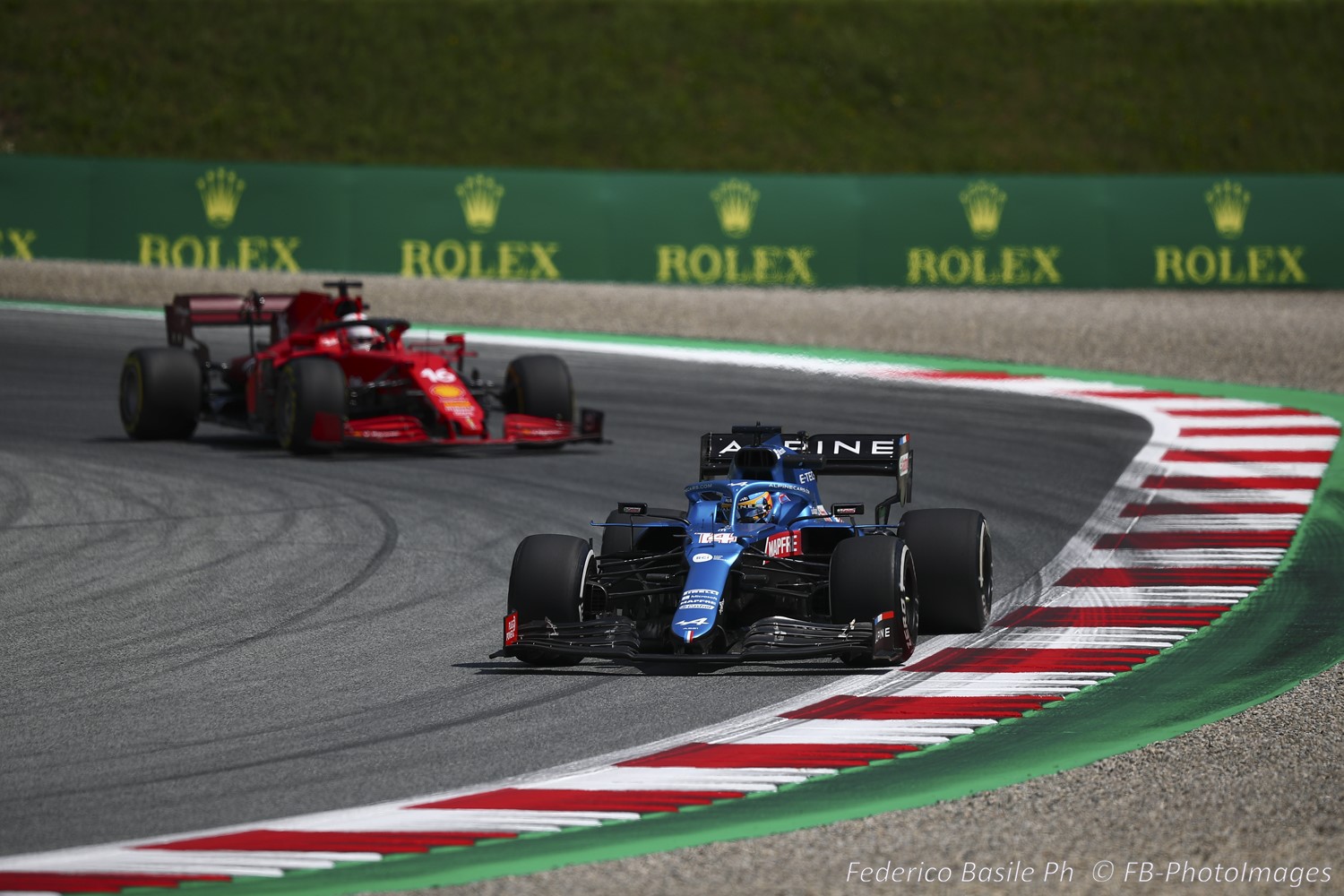 Pierre Gasly had a Honda Power Unit issue and did not take part in FP2.
Friday Quotes
Max Verstappen
"Overall it's been quite a good day for us and although there are a few things to look into, which is very normal for a Friday, I am quite happy with where the car is at the moment. In the second practice Lewis had a faster lap time that was deleted, so it looks a bit different to what is shown at the moment on the timesheets, but we expect to see both teams at the top. The weather forecast looks like it is changing all the time, so let's see what it is actually like tomorrow, but I think it will be a very tight battle again."
Sergio Perez
"Track conditions were tricky at the start of FP2, but they improved throughout the session. From our side we need to do a bit of fine-tuning as there's definitely some more potential in the car and finding a few tenths here makes a huge difference. I'm still learning the best set-up adjustments for the car and, as usual, taking my time with the engineers to get that right. I think we do have good pace and the long runs seem to be promising. So, if we're able to find a couple of tenths overnight then we should be in the fight tomorrow and hopefully, we can put a good lap together in Q3."
Lewis Hamilton
Overall, a work in progress – it's been a beautiful day, a few drops of rain at the start of the second session but the track is awesome. We're a little bit down, particularly over a single lap, but generally the car felt relatively solid. I'm happy with where we've got the car to, I've been working hard all week trying to figure out where I want the car and I hope the hard work starts paying off soon. Red Bull are throwing some good punches at the moment so we've just got to have our guard up and make sure we're ready for the return.
Valtteri Bottas
FP1 felt overall a bit better but in FP2, we had just one run with lower fuel and that was a little messy so the lap time on the board was nothing amazing. But the focus for today was on the long runs, trying to find the long run performance – we prioritized that well today and hopefully that will pay off on Sunday. Lewis and I were running quite different set-ups so we have lots to analyze tonight to find the best bits to take into qualifying and the race.
Andrew Shovlin
It's been a productive day for us and a lot drier than we'd expected from the forecast. The drivers were fairly happy with the car throughout the day; the first session was odd as we looked off the pace, but the balance of the car wasn't far off where we expected it to be. There were a few tweaks to the setup going into the afternoon and encouragingly, our pace looked a bit better both on single lap and long run, although it could have been a mixture of conditions coming towards us and improving the car. It's a tricky circuit to set the car up for as the track warp in the slow speed corners makes it difficult to find a consistent balance and on such a short lap, any mistake can be very costly. However, we've got some good direction from today and can no doubt make further steps forward. The forecast remains unsettled so there's every chance we'll still get some wet running.
Carlos Sainz Jr.
It was an intense Friday. In the morning, we tried various set-ups to find the best direction to follow regarding the tires. Our main aim in both of today's sessions was to understand the behavior of the various compounds. Tomorrow we will concentrate more on enhancing the car's performance on flying laps with the aim of qualifying well, but it will not be easy. Our race pace was not bad, but we are cautious and we will continue to analyze all the information and data gathered today.
Charles Leclerc
We learned a lot today, having tried many solutions. Our long run pace seems quite competitive compared to our closest rivals. Where we did struggle a bit was with our qualifying pace, which it is not usually the case, so we will have to concentrate on this tonight and tomorrow. It's hard to say if we have found the way to get the tires to work at their best, but we look in better shape when compared to the previous race. There's still a question mark over the weather, as it could rain and also be cooler, and that could make the situation even more complicated.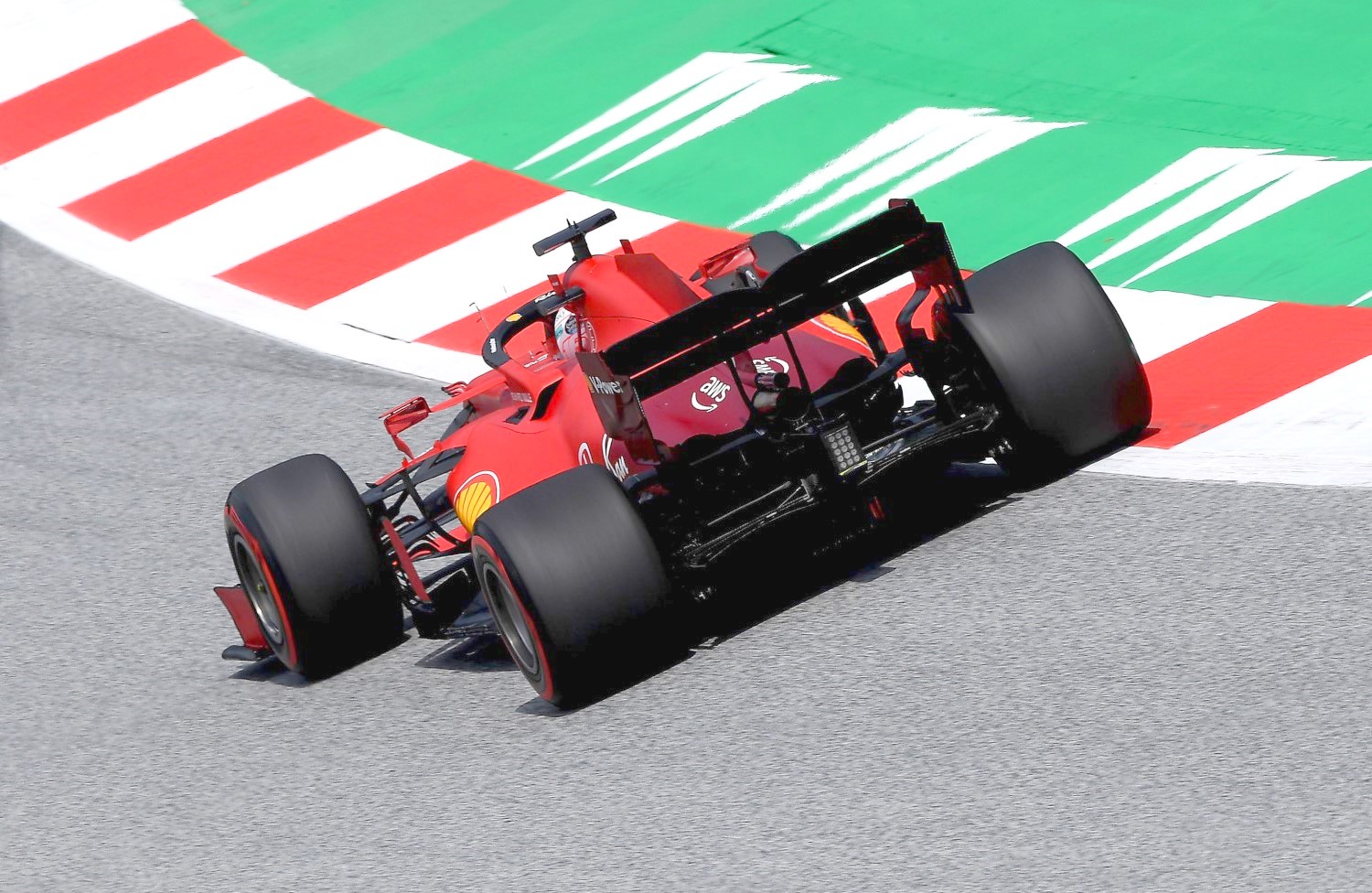 Pierre Gasly
"This morning was great, the pace and performance of the car was strong and everything went well, so it was a really positive session for the start of the weekend. Unfortunately, the team spotted an issue on the PU and didn't want to take any risks, so have spent the afternoon checking this. There were some things we wanted to try during FP2 so it's a shame to have not been able to do that, but at the end of the day, there's nothing we can do about it, and we just need to look forward to tomorrow now. Yuki didn't feel as comfortable in the car this afternoon as he was in FP1, so we need to go away and analyze all the data we have ahead of tomorrow, then we can piece everything together for Qualifying."
Yuki Tsunoda
"I'm fairly happy with today. We saw in FP1 that the short run pace of the car is definitely there, and I was able to put in some good lap times during the session. However, on the longer runs in FP2 I struggled quite a bit with the balance of the car, so I need to work on that tonight. I know there's a chance of rain tomorrow, but I would prefer dry conditions if I'm honest. I don't have a lot of experience in the wet in Formula 1, so that would make things trickier for me. If it's dry, I just need to put everything together step-by-step in Qualifying and increase my confidence as I go through the session."
Sebastian Vettel
"I think we have made a decent start to the weekend. Our pace over one lap is looking encouraging and I think we can squeeze out more from the longer runs. We have a good idea of where we can make those improvements, which is the important thing. Racing in the mountains means it can be really tricky to predict the weather, so it is going to be about making sure we are on the right tires at the right time and reacting well to the conditions. We have not had much wet running this year, so it would be good to experience the car in the rain."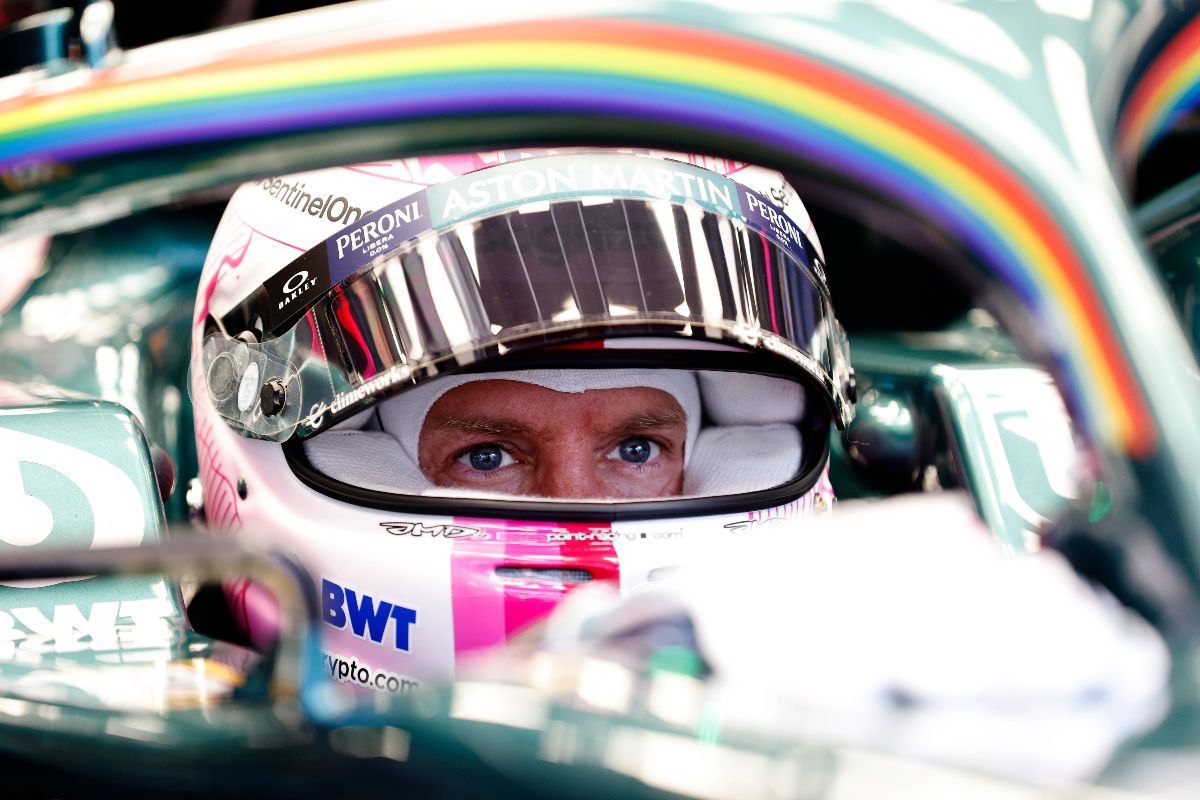 Lance Stroll
"The car felt good from the first lap and both sessions were positive for us. We know where we can make some improvements, such as the balance in the low-speed corners, so we will go away tonight and review the data to see where we can find some further improvements. There has been a lot of talk about rain, but it only slightly drizzled at times today, so it was not really a factor. I love driving in wet conditions and it always mixes up the field – so I will not complain if we get some rain tomorrow or Sunday."
Dave Robson, Head of Vehicle Performance for Williams
We have had a good day here at the Red Bull Ring. There was rain in the area this afternoon, but it was difficult to predict if it would hit the circuit. We made some adjustments to our programs in both practice sessions to give us the best chance of collecting the key data ahead of the race. Although only a few drops fell early in FP2, this approach worked well, and we are happy with our day's work. The car is working reasonably well here as we continue to understand the new parts that we have fitted over the last couple of events.
Nicholas had a spin during FP2 but there was no significant damage to the car, and he was able to complete his session as planned. George did a long performance run on the Soft tire early in FP2 during the light rain before moving to high fuel to finish the session.
The rest of the weekend will probably be dominated by the weather, with more rain predicted for Saturday and Sunday. Our job now will be to make the most of the conditions no matter what finally comes our way during qualifying and the race.
George Russell
It was enjoyable out there; the car felt good and our high fuel runs are looking really strong, so there are plenty of positives. The conditions were difficult at the start of FP2 with some rain, so I didn't push too hard as it wasn't worth the risk, but I think we've definitely got some more lap time in the pocket. We've been very consistent with our qualifying efforts this season, so I'm hoping for Q2 tomorrow. However, we're also focussing on finding a balance which translates that qualifying performance into race pace, as that's where the points are scored.
Nicholas Latifi
The track limits were a little tricky out there today, and in FP2 I overstepped a little bit and dipped the wheel on the edge of the gravel which caused the car to spin. The car set-up felt good though, which is definitely an improvement from France. In terms of tomorrow, it's a little difficult to say what the expectations are, especially due to the changing conditions, but we'll go away tonight, analyze the data and make sure we're ready for qualifying.
Practice 2 Results
| | | | | | | |
| --- | --- | --- | --- | --- | --- | --- |
| POS | NO | DRIVER | CAR | TIME | GAP | LAPS |
| 1 | 33 | Max Verstappen | Red Bull Racing Honda | 1:05.412 | +0.000s | 37 |
| 2 | 3 | Daniel Ricciardo | McLaren Mercedes | 1:05.748 | +0.336s | 35 |
| 3 | 31 | Esteban Ocon | Alpine Renault | 1:05.790 | +0.378s | 35 |
| 4 | 44 | Lewis Hamilton | Mercedes | 1:05.796 | +0.384s | 35 |
| 5 | 14 | Fernando Alonso | Alpine Renault | 1:05.827 | +0.415s | 39 |
| 6 | 5 | Sebastian Vettel | Aston Martin Mercedes | 1:05.934 | +0.522s | 38 |
| 7 | 4 | Lando Norris | McLaren Mercedes | 1:05.994 | +0.582s | 39 |
| 8 | 18 | Lance Stroll | Aston Martin Mercedes | 1:06.079 | +0.667s | 36 |
| 9 | 11 | Sergio Perez | Red Bull Racing Honda | 1:06.089 | +0.677s | 36 |
| 10 | 99 | Antonio Giovinazzi | Alfa Romeo Racing Ferrari | 1:06.145 | +0.733s | 37 |
| 11 | 55 | Carlos Sainz Jr. | Ferrari | 1:06.147 | +0.735s | 39 |
| 12 | 77 | Valtteri Bottas | Mercedes | 1:06.251 | +0.839s | 32 |
| 13 | 16 | Charles Leclerc | Ferrari | 1:06.270 | +0.858s | 39 |
| 14 | 7 | Kimi Räikkönen | Alfa Romeo Racing Ferrari | 1:06.297 | +0.885s | 41 |
| 15 | 22 | Yuki Tsunoda | AlphaTauri Honda | 1:06.451 | +1.039s | 39 |
| 16 | 63 | George Russell | Williams Mercedes | 1:06.628 | +1.216s | 39 |
| 17 | 47 | Mick Schumacher | Haas Ferrari | 1:06.886 | +1.474s | 29 |
| 18 | 9 | Nikita Mazepin | Haas Ferrari | 1:07.404 | +1.992s | 30 |
| 19 | 6 | Nicholas Latifi | Williams Mercedes | 1:07.669 | +2.257s | 32 |