F1 Rumor: Schumacher to race for Alfa Romeo in 2022
(6th Update)
Haas team principal Guenther Steiner has confirmed the three-way nature of Mick Schumacher's F1 contract is to blame for the delay in locking the German into a 2022 seat.
When announced as a 2021 Haas driver at the end of last year, it was stated by the team that Schumacher had joined on a "multi-year agreement".
As a member of the Ferrari Driver Academy [FDA], however, the arrangement is not as straightforward as with some other drivers, such as Schumacher's Haas team-mate Nikita Mazepin.
"There are a few things which just needed to be sorted out," said Steiner. "It's a three-way contract obviously because he has got a contract with Ferrari.
"There need to be a few t's crossed and a few i's dotted and then we will get there."
Schumacher was also asked to clarify his contract situation due to the rumors of a switch to Ferrari-powered Alfa Romeo.
The German said: "We have the summer shutdown coming soon and that is really when I will be completely on that and will focus on that."
Referring to the comments of his driver, Steiner added: "Mick is right saying it is not signed but there is an agreement in place.
"But because of the three ways, it is always more difficult than a straightforward one-to-one contract."
---
July 15, 2021
(GMM) Gunther Steiner has played down reports that Haas could be set to lose Mick Schumacher.
It has been reported that, despite ever-closer ties between Haas and Ferrari, the fabled Italian marque might see Alfa Romeo as a better place for Schumacher to learn the ropes in Formula 1.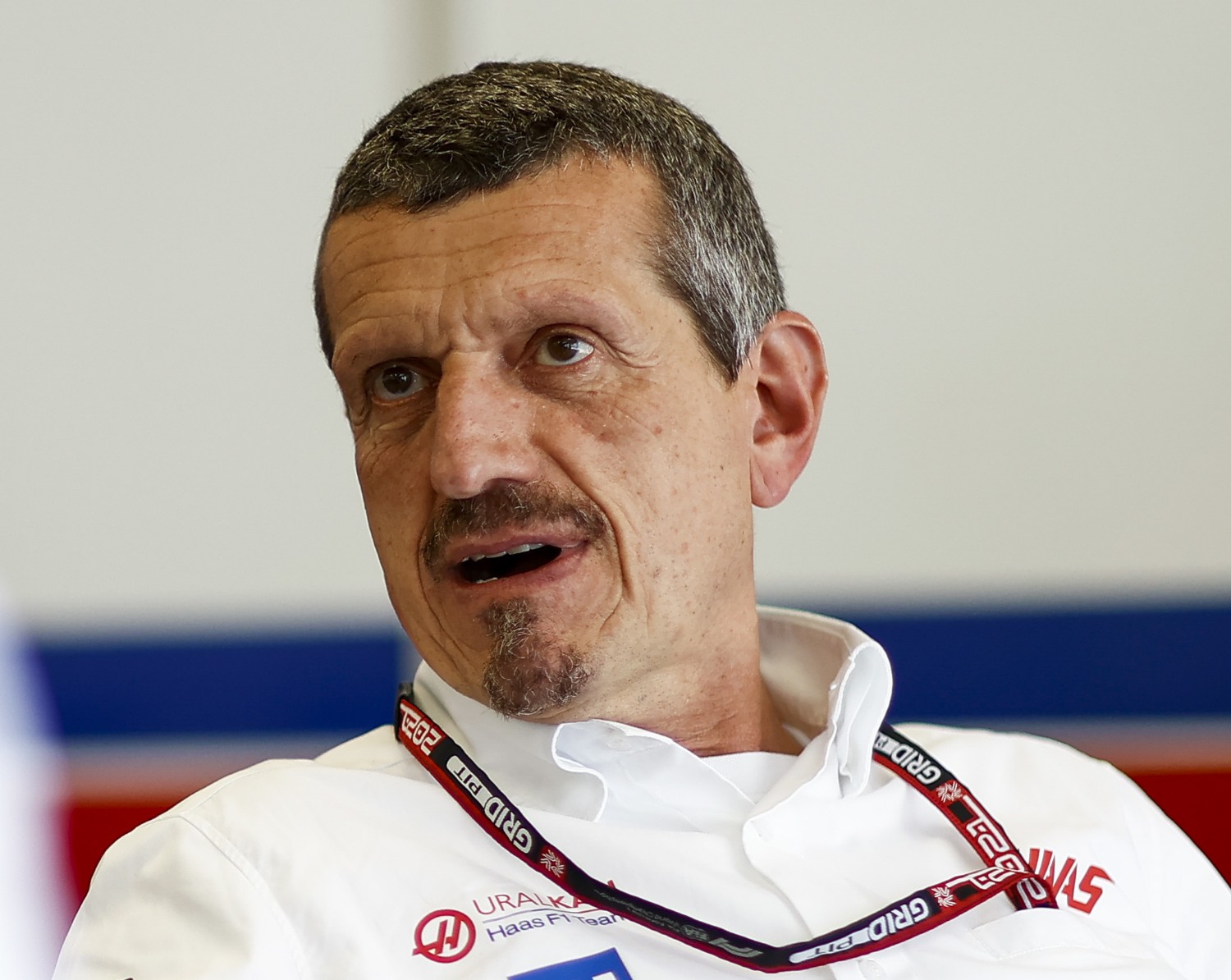 Indeed, the Hinwil based team is also maintaining its Ferrari ties into 2022 and beyond, as a "multi-year" extension to the naming deal between Sauber and Alfa Romeo was announced on Wednesday.
At the same time, Kimi Raikkonen's seat looks uncertain for 2022.
"Everyone likes Kimi," former driver Marc Surer told Blick newspaper. "He still has one of the largest fan bases.
"But his time has simply run out."
So with a Schumacher-Antonio Giovinazzi pairing at Alfa Romeo next year looking possible, team boss Frederic Vasseur insisted: "We are in no hurry."
According to Haas' Steiner, however, it's all just "rumors".
"This is Formula 1, remember," he told RTL reporter Felix Gorner.
"At the moment it looks like we will have the same driver pairing next year. We still have to clarify a few details, but everything else is clear," Steiner added.
The Haas team boss thinks staying at Haas is also the best thing for 22-year-old Schumacher, who is the son of F1 legend Michael.
"It is important for Mick to stay in the same team," Steiner insisted. "To give him a bit of stability.
"He knows our people now, our processes. I think he also likes to be part of our team.
"That's why there's no reason why he won't be with us, and I think it's the same from his side."
Steiner also thinks Haas may be in a position to go wheel-to-wheel with Alfa Romeo next year.
"We'll have a better car than now," he said. "How good, I don't know yet. But I'm confident that it will be ok.
"At the moment, nothing points against us being as good or better than Alfa Romeo. But I'm sure they'll be working hard on it too."
---
July 5, 2021
(GMM) Ralf Schumacher isn't sure if he would advise his nephew Mick to stay at Haas for 2022 or risk a move to another Ferrari-linked team.
There are rumors that Ferrari may be wanting to push its junior driver up the Formula 1 grid by relocating him to Alfa Romeo for 2022.
However, Ferrari recently commissioned a new building at Maranello dedicated to its technical program in support of customer team Haas.
The small American outfit effectively wrote off 2021 in order to focus exclusively on the new rules for next year and beyond.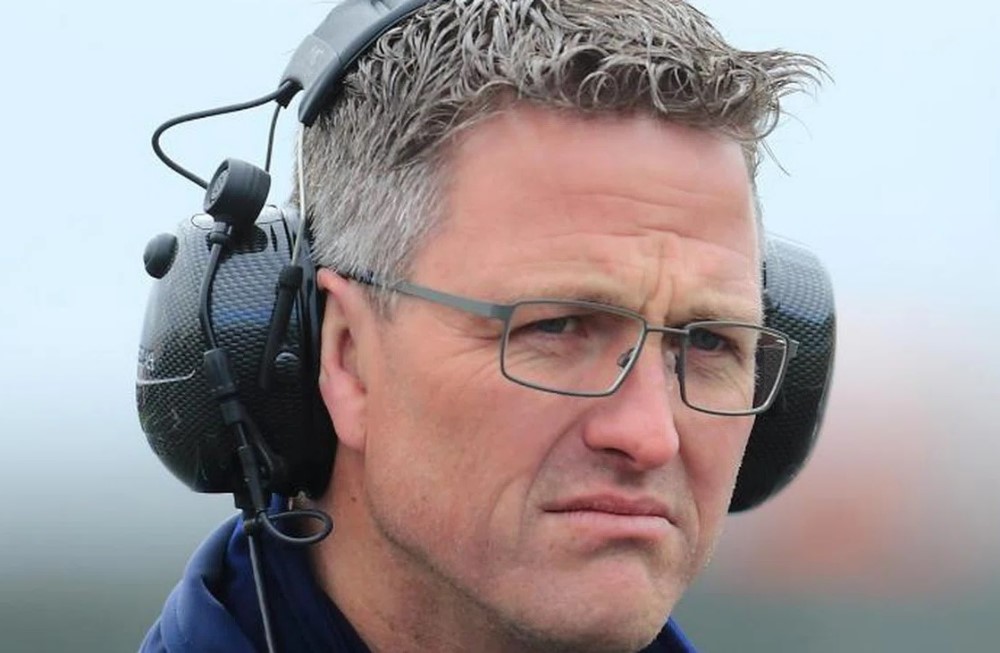 "Is the team hoping to get a Ferrari copy in 2022?" wondered veteran F1 journalist Roger Benoit, writing in Blick.
"What is clear is that for Haas and Ferrari, the full focus is on the new cars," he added.
When asked to comment on the Schumacher rumors, Haas boss Gunther Steiner indicated that the 22-year-old son of Michael Schumacher is staying [which means this rumor will soon go to 'false'].
"The silly season has just started," he said.
"We still have to look at a few things, but we are not far from confirming our drivers for 2022."
As for Ralf, whose own son David won a Formula 3 support race in Austria at the weekend, he isn't sure how to advise his nephew.
"It's much too early to judge," he told Sky Deutschland.
"Alfa is a little better than Haas at the moment. But the question is which team is developing, and what.
"A lot will change at Haas in the next year, but Alfa has been at this level for many years. So I don't know what my advice is at the moment."
---
July 2, 2021
(GMM) Mick Schumacher is refusing to commit to staying at Haas for 2022.
Boss Gunther Steiner has been clear that the team's plan for this season was to make do with a modified version of the 2020 car whilst giving Haas' all-rookie driver lineup experience and preparing a faster new car for 2022.
However, rumors are now swirling that Ferrari-backed Schumacher – clearly the more impressive Haas rookie this year – might be set for a shock move to Alfa Romeo.
When asked about that on Thursday, the 22-year-old said: "My attention is completely focused on this season.
"We will discuss later what happens for 2022."
When pressed again, the young German admitted: "At the moment my head is here and now. What happens next year is still open."
Schumacher, the only son of F1 legend Michael Schumacher, added that he will talk to his management – headed by his father's former manager Sabine Kehm – "in a few weeks".
---
July 1, 2021
(GMM) Bernie Ecclestone has backed Mick Schumacher's potential move to Alfa Romeo for 2022.
Earlier this week, we reported rumors that the Ferrari-backed rookie might switch from uncompetitive Haas to the other Ferrari-powered satellite team next year.
"I don't really think about what will happen next year," Schumacher was quoted as saying. "Let's see how it goes."
Jos Verstappen, the father of championship leader Max, is close to the Schumacher family and he thinks staying at Haas would not be a bad call.
"I think they'll have more support from Ferrari next year. I do believe there will be hard work going on behind the scenes," he told Sport1.
"Already at Haas he's better than Mazepin, he spins less, he's better at dealing with the pressure."
Former F1 supremo Ecclestone, however, likes the sound of Schumacher driving for Alfa Romeo.
"I would have wished that he would go to Alfa Romeo right from the start," the 90-year-old told the German magazine Sport Bild.
"He would have had a fast, experienced teammate in Kimi Raikkonen, who also had a very good relationship with his father," Ecclestone added.
---
June 29, 2021
(GMM) Mick Schumacher is being linked with a potential move to Alfa Romeo for 2022.
According to Jos Verstappen, who became friends with the family after serving as Michael Schumacher's Benetton teammate in the 90s, 22-year-old Mick is performing well in his rookie season for Haas.
"Mick is doing a good job with a car that is difficult to drive," 49-year-old Verstappen, the father of championship leader Max, told Sport1.
"He will learn this year and there will be new cars next year. We have to give him time."
Last year, before Schumacher signed for Haas, he was more strongly linked with another Ferrari satellite team – Alfa Romeo.
Those rumors are popping back up now, but Mick insists he is living "here and now" rather than planning ahead.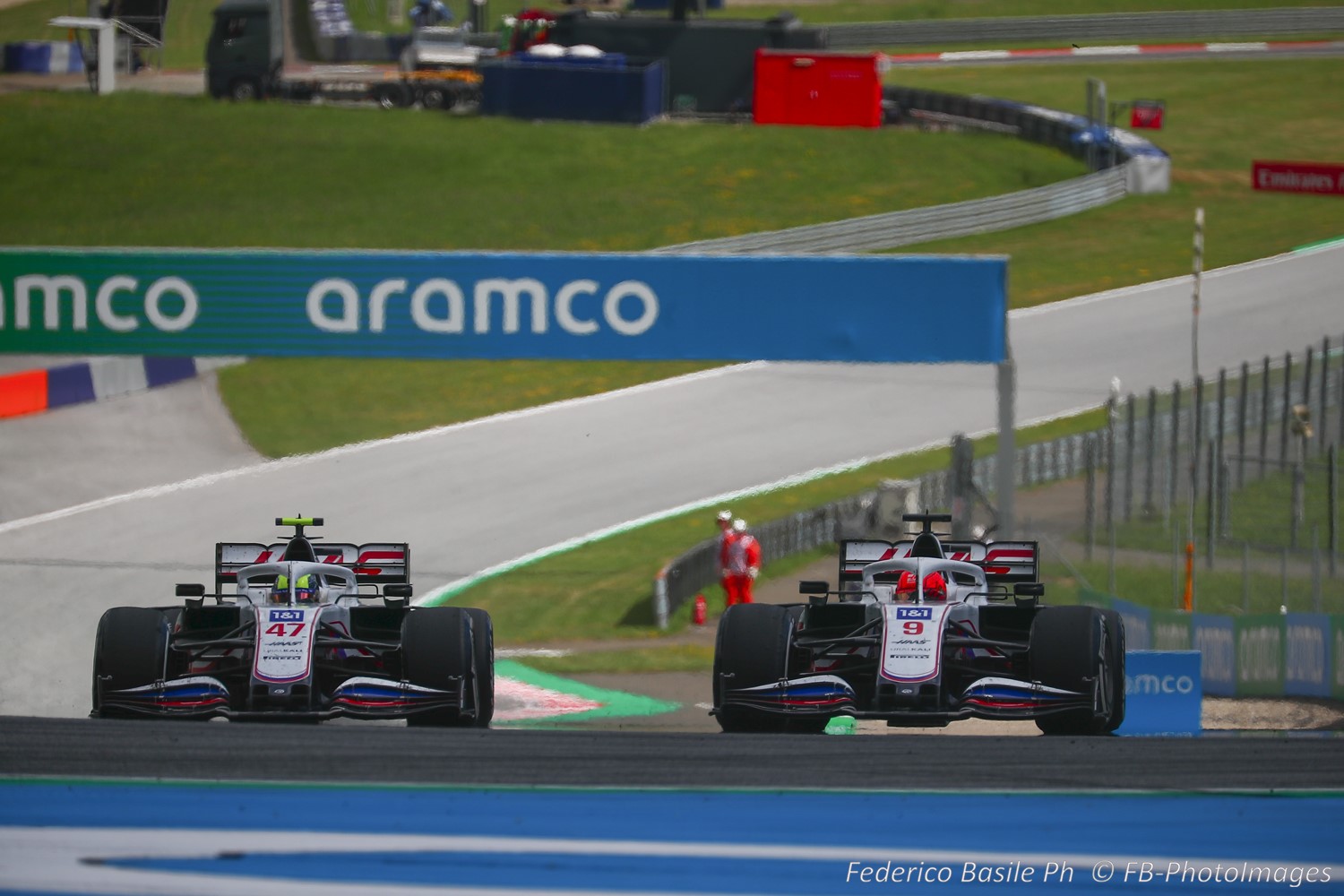 "I don't really think about what will happen next year. Let's see how it goes," said the young German.
According to Jos Verstappen, though, Haas could also be a good place for Schumacher in 2022.
"I think they'll have more support from Ferrari next year. I do believe there will be hard work going on behind the scenes," said the Dutchman.
"Already at Haas he's better than Mazepin, he spins less, he's better at dealing with the pressure."
Jos revealed that, some years ago, he offered advice about Schumacher's future.
"I met with Corinna (Schumacher) after their first year in Formula 4 and she asked me which way to go. I told him to go to Prema because they were the best in Formula 4 and Formula 3 at the time.
"And that's what they did."
His advice for Schumacher now? "I would wait and see what is going on in a year's time," Jos answered.
As for his own son, Verstappen senior said Max is fully ready to hang on to his championship lead for the rest of the 2021 season.
And when asked about Max's new teammate Sergio Perez, Jos said: "The collaboration between Max and Checo is going very well.
"Perez does need to improve in qualifying to help Max more. He (Perez) still has weaknesses, but basically he is doing his job well," he added.
---
June 28, 2021
Both Kimi Raikkonen and Antonio Giovinazzi's contracts with Alfa Romeo are up at the end of the season, and rumor has it that current Haas F1 driver Mich Schumacher is #1 in line to fill one of the seats.
The young German is a member of the Ferrari Driver Academy, and with Alfa Romeo a customer team of Ferrari, he would be one of their first picks.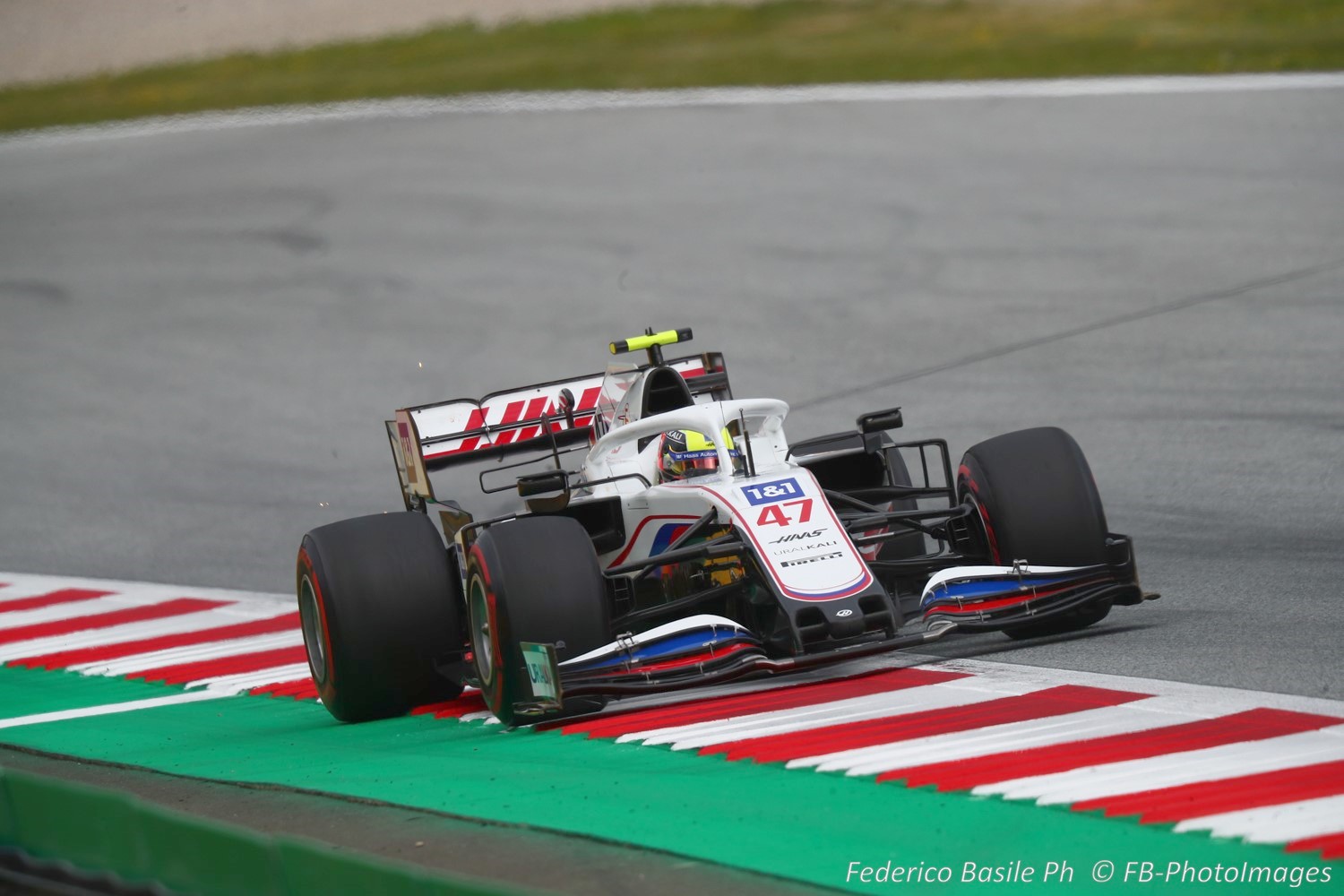 The Alfa Romeo team is run by Sauber under the watchful eye of Frederic Vasseur. It's a contract deal with Ferrari to help Alfa Romeo sell cars, but also to have a ladder system up to the A-Team (Ferrari).
The American Haas team is essentially American in name only, and now is largely funded by Russian money – the father of Schumacher's teammate Nikita Mazepin.  The two do not have a good relationship, and it's clear Schumacher is not feeling the love, even though he has been consistently the faster of the two drivers.
But for now, however, while he said he is keeping his priorities with Haas, he did not eliminate the possibility of a team change.
"I am living in the here and now," Schumacher told Sky Germany when asked about the rumors of a move to Alfa Romeo next season.
"I haven't thought much about next year. We'll see what happens in the end. I'm sure you'll hear if something happens."
Mark C. reporting for AutoRacing1.com