IndyCar: What has happened to Andretti Autosport?
A top team in IndyCar for years, to say the Andretti Autosport team is underperforming, is an understatement. In fact, it is going on two years now and in this article we examine the state of affairs.
Colton Herta is currently the fastest Andretti Autosport IndyCar driver, and the only one to sniff victory in the past two years (mid-2019 to mid-2021).
At 40 years old, Ryan Hunter-Reay has to be contemplating retirement given how poorly the overall Andretti Squad has performed.
Hunter-Reay, only 15th in points, and has not won a race in almost three years. The car and team have failed the 2012 series champ on so many occasions, one has to believe he will not re-sign with the Andretti team, and he may even retire or move to another team.
Alexander Rossi, once the other leader of the team with Hunter-Reay, has not had a fast lap, pole, or win in two years. In 2019 Rossi had two wins and two poles, but after he signed a new contract with Andretti (announced at Mid-Ohio almost two full years ago) he has nothing to show for the money he is getting paid.
Rossi, 13th in points, is still young enough to stick it out with the now mid-field Andretti squad, which has lost its way, but with no wins or fast laps in years, and having been thoroughly schooled by Herta, when it comes time to negotiate his next contract, it will likely be for much less.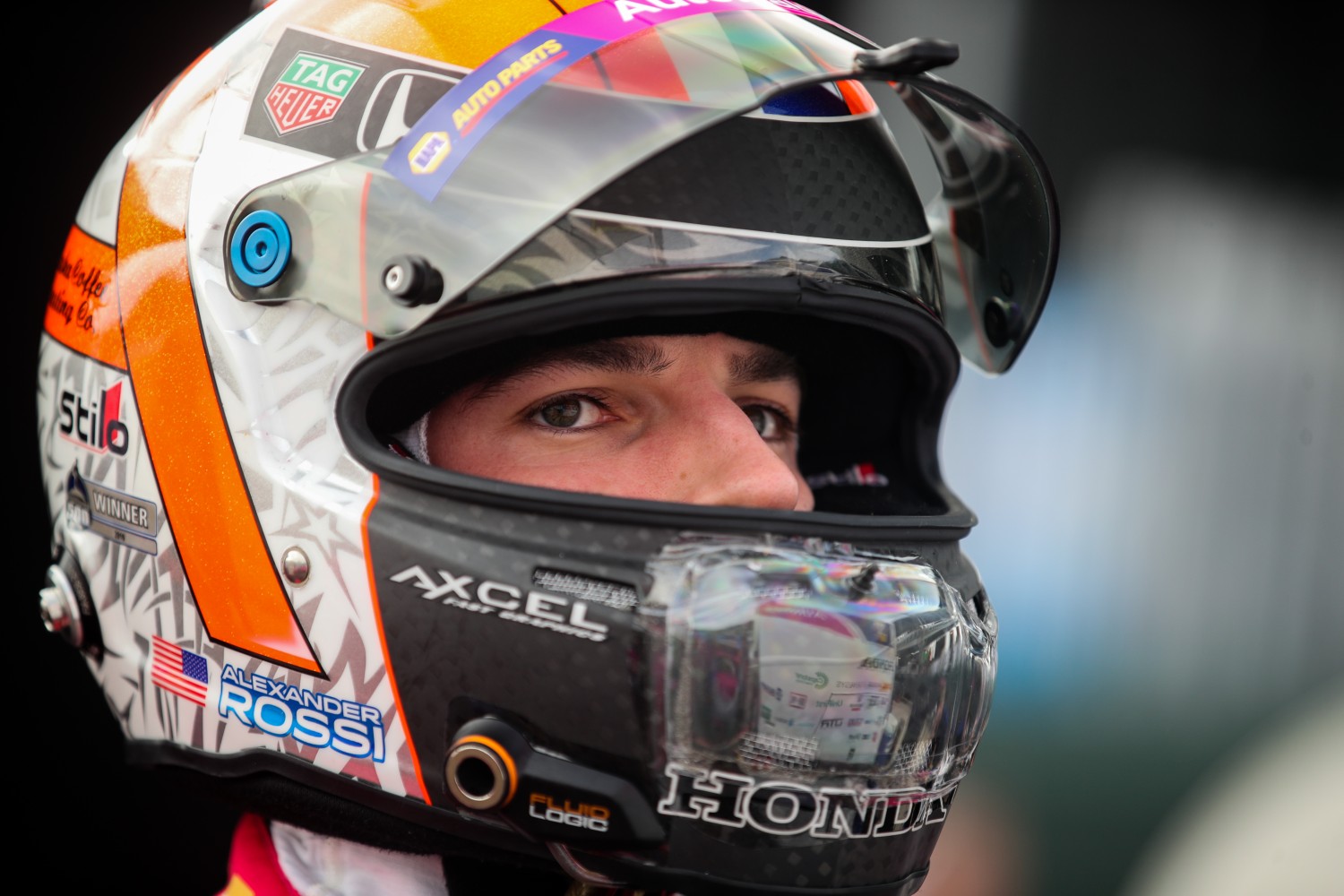 Will Rossi begin to look elsewhere?  Will anyone else even want him, given his performance? There's always IMSA sports cars, where even there he is not the fastest driver on the #10 Wayne Taylor Acura team.
The fourth driver on the Andretti IndyCar squad, James Hinchcliffe, is nowhere, only 20th in points.
The only one carrying the floundering operation is Herta, and he is only 7th in points.
At Indy, the Andretti team had six cars entered, and their performance was atrocious with brakes locking during pitstops, blotched pitstops and poor race strategy.
Meanwhile, the minnow team the Andretti squad provides engineering support to, smoked the A-Team and won the Indy 500 race – that being Michael Shank Racing and winning driver Helio Castroneves.
But who is to blame?
Are the drivers to blame, or team management?  On the surface, it seems the Andretti team is involved in too many forms of motorsports.  One has to wonder if the team's resources are being spread thin? Are the engineers getting all the wind tunnel and shaker rig time they need?  Is less investment being made in other areas of development?
Could the lack of performance result in Andretti looking different going forward? Unless the Andretti team turns things around quickly, we expect drivers and engineers to leave the team after 2021.
One Bright Spot
The only Andretti driver who has a chance to win a title this year is Kyle Kirkwood. Kirkwood has a good chance to win the Indy Lights title and the $1 million that goes with it to move up to IndyCar.
Team owner Michael Andretti will be salivating to get his hands on that $1 million and move Kirkwood up to IndyCar in 2022.
Kirkwood has real talent – he's young, fast and a good racer, having won titles in everything he has competed in. Andretti will be looking to keep him, but the Piranha (other team owners) smell blood in the water and want to grab that $1million.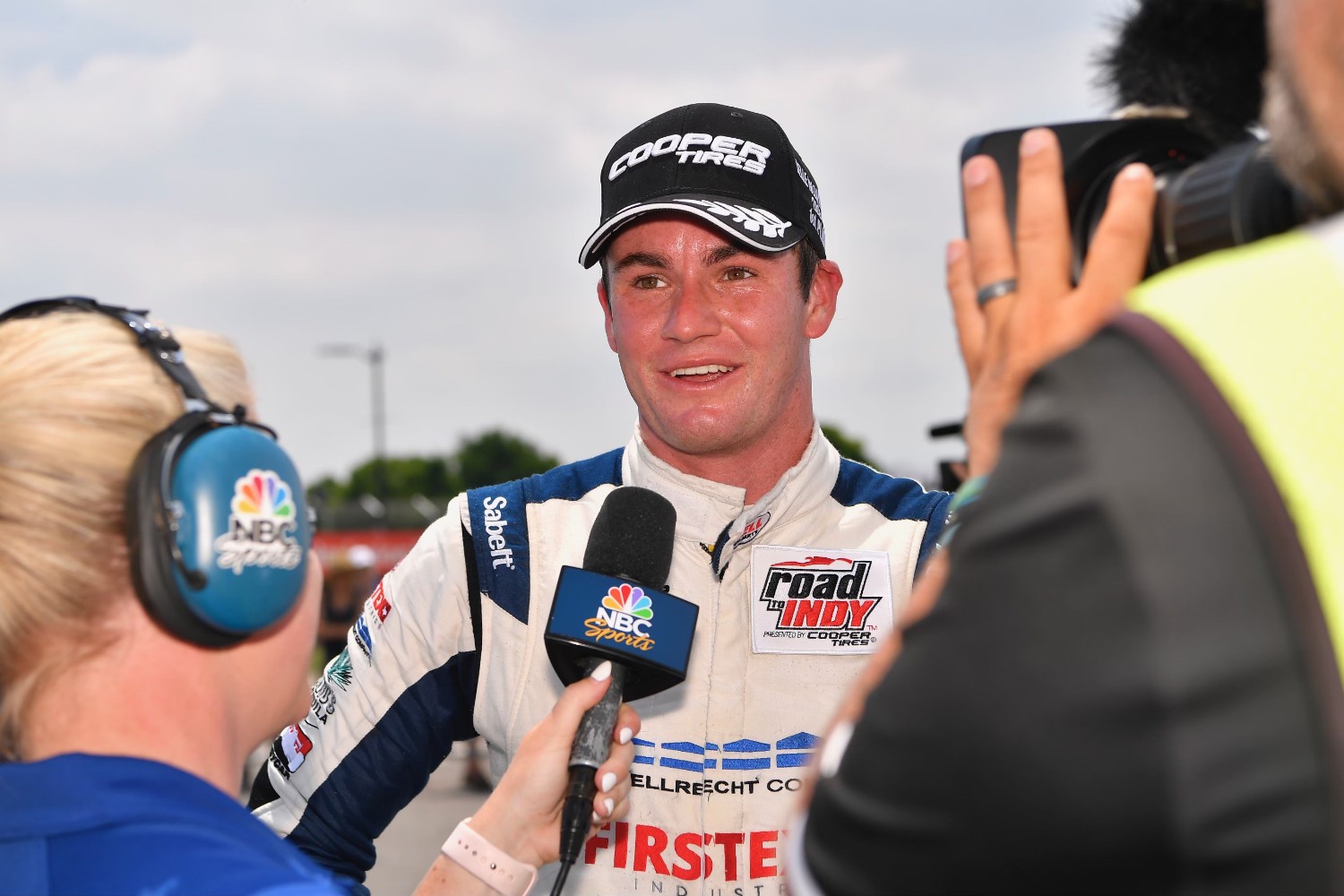 Can Herta save the day?
It's been an up-and-down campaign for the 21-year-old Herta, highlighted by a win at St. Petersburg and second place at the most recent Road America race.
But those results have been interspersed between two early DNFs and then three straight finishes outside the top 10.
All in all, Herta is seventh in the standings and more than 100 points behind leader Alex Palou, ahead of racing at Mid-Ohio this weekend.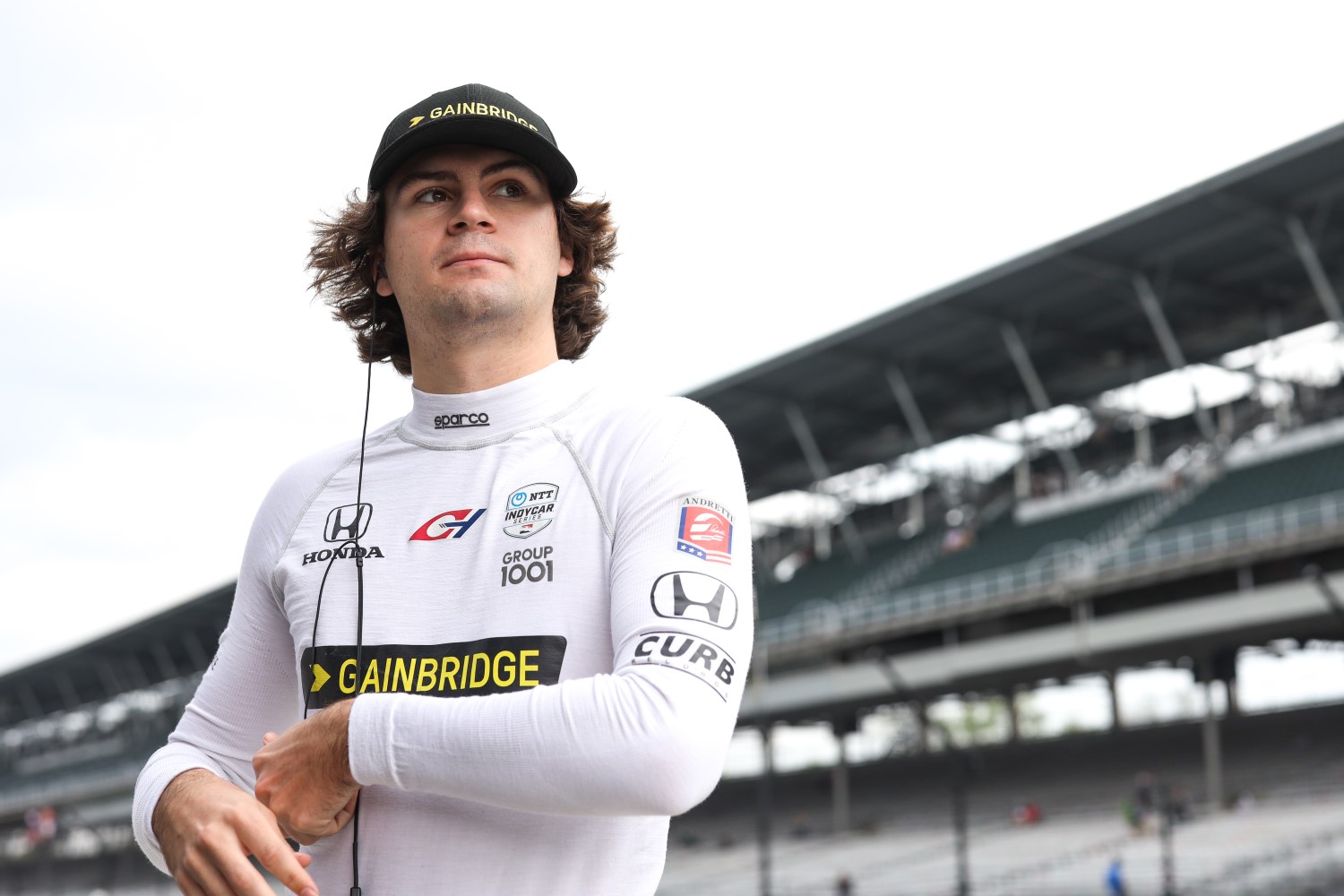 "I've got to start winning more races," concluded Herta in a recent interview, who took victory last year at Mid-Ohio.
"My goal is to win two more races by the end of the year.
"I think if we could do that, finish on the podiums more times, that's going to be probably the best effort that we can give. That's kind of what I'm shooting for.
"This is a place that I know I can win at, the team knows we can win at. This is going to be a very exciting weekend for me."
"We've got to make up the points gap, and we have to jump all the guys," he said, giving his season to date a mark of B-plus.
"We just have to have really good weekends from here on out.
"Like I said before, my goal is two more race wins. That's still the goal, to have three race wins at the end of the year.
"I think that should be enough if we finish on the podium a majority of the other times.
"It should be enough to kind of get us in the hunt. I'm not really sure what the championship is going to take, how many points we're going to get to.
"I feel if I'm consistently on the podium, can get a few more wins, that's going to be the best shot that we can give it."
Mark C. reporting for AutoRacing1.com