DTM to use part of Eurospeedway CART oval
The DTM race at Lausitzring/Eurospeedway, July 23-25, will see the GT race cars roaring through the banked first corner of the Lausitz Tri-Oval that was used by CART in 2001 and 2003.
Instead of braking hard and turning left into a twisty infield section at the end of the main straight, the DTM drivers will stay on the throttle and take the 300 meter long left-hand corner at speed. The special element: the first corner, Turn 1, has a banking of almost six degrees.
In American racing, banked corners provide a particular fascination for drivers and fans alike. Opened in 2000, the Lausitzring, located between Berlin and Dresden, is the only German circuit featuring banked corners, although they are used extremely rarely.
The integration of Turn 1 is still subject to homologation for the extension of the track by the global motoring federation FIA. The configuration with the banked corner has a length of 4.575 kilometers and therefore is almost just as long as the 4.570 kilometers long Grand Prix track, a lay-out incorporating two infield sections without banked corners.
"We want to  offer the DTM fans this extra spectacular layout this year and also in the years to come," says Frederic Elsner, director event & operations at the DTM organization ITR.
"It will be a breathtaking, unforgettable experience when the drivers have to master this corner at high speed, pure racing action! The track layout is an undisputed highlight, a first for all the drivers and all motorsport fans, whether they are finally back close to the action in the grandstands or anywhere in the world in front of the screens."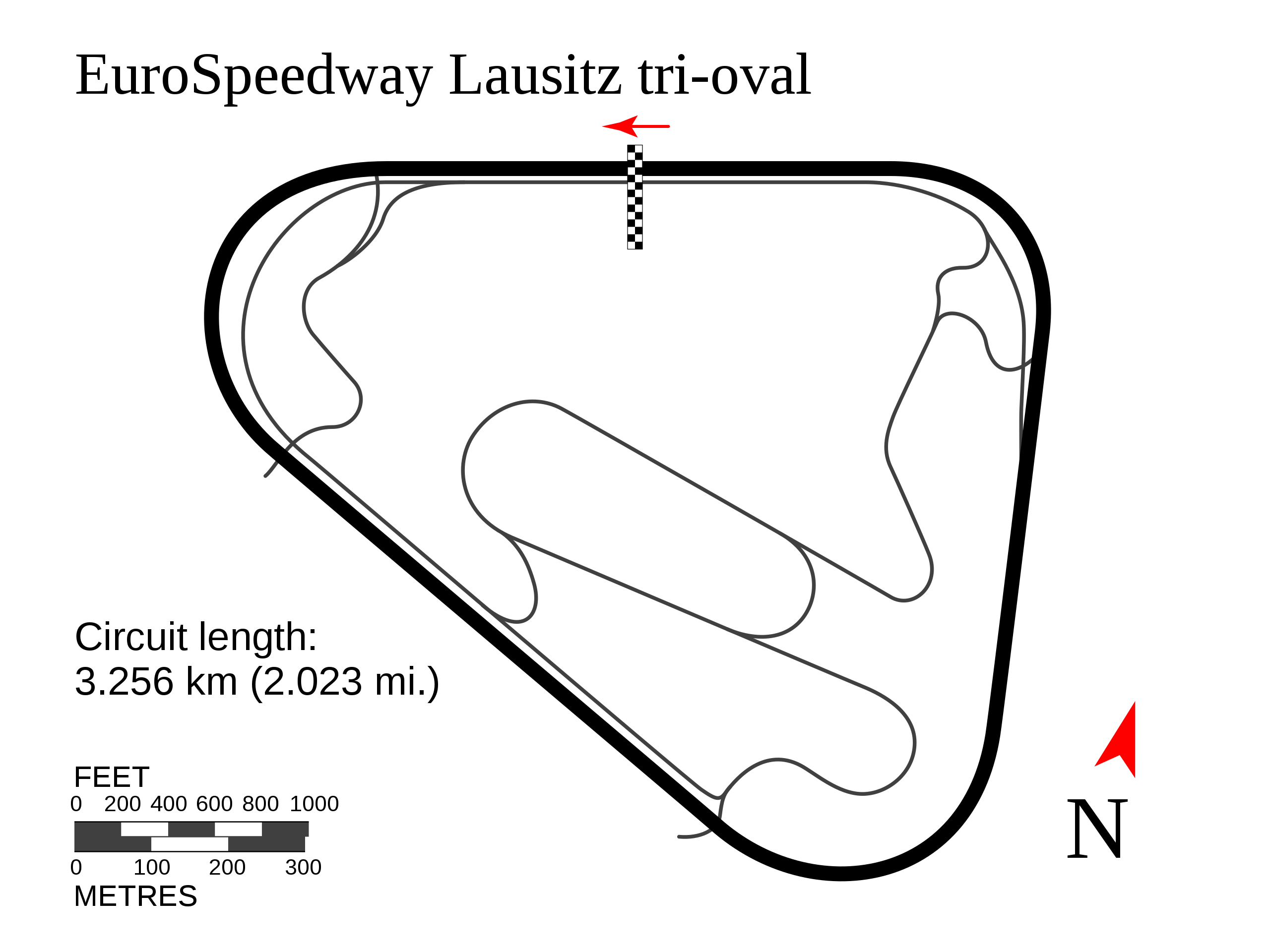 To prepare for the challenge of the banked corner, drivers from DTM and DTM Trophy get the opportunity of an additional, non-compulsory practice session. The other race series on the DTM platform – DTM Trophy, DTM Classic Touring car Legends, the new BMW M2 Cup and, for the first time, Ferrari Challenge Deutschland – will also be racing on the track configuration including Turn 1.