F1: Verstappen tops final British GP practice
Working on race setup like all the drivers were doing in the final practice for the British GP ahead of the first-ever F1 Sprint Qualifying race later today, Max Verstappen turned the fastest lap of 1m29.902s.
No one knows how much fuel each of the drivers were running, so the times may be meaningless. The true pecking order is still a complete mystery – which makes the Sprint an even more exciting prospect. Has anyone been sandbagging out there?
Verstappen finished 0.375s ahead of Ferrari's Charles Leclerc and 0.605s ahead of Carlos Sainz Jr.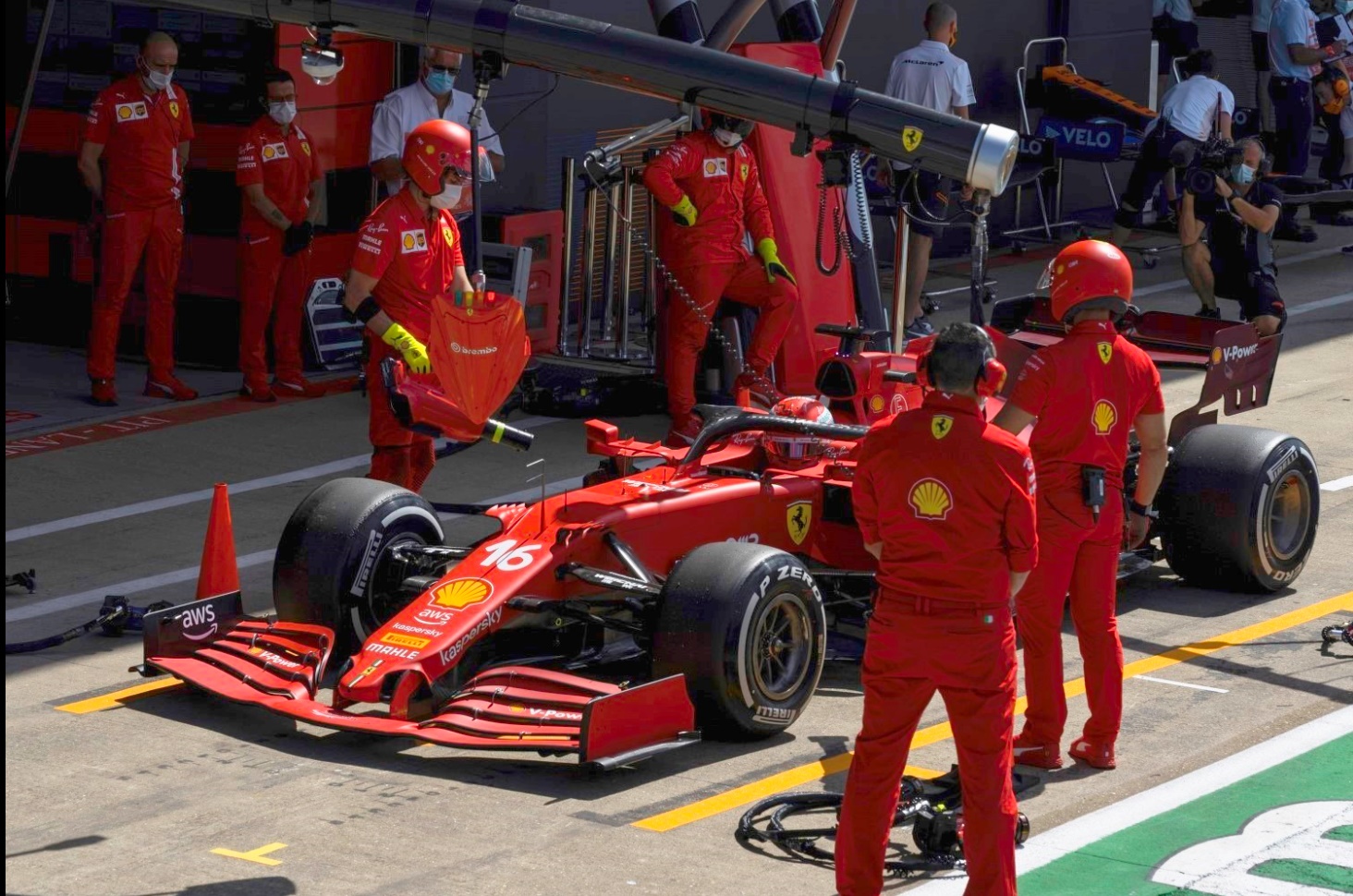 Leclerc managed a stunning P4 on the grid yesterday, which is where he will start for the Sprint Race. But while his Ferrari teammate Sainz Jr will be trying to move forward, Leclerc might be trying harder to defend – he'll have Red Bull's Sergio Perez in his mirrors at the start.
Esteban Ocon and Sergio Perez rounded out the top-5.
Long runs were the order of the day, although Hamilton was starting to worry about the mileage being added to his engine.
Hamilton and Bottas called it a day early – both in their respective garages having a chat with their engineers. Mercedes have an incredible record here in the turbo hybrid era, with Hamilton having won six of the last eight races here.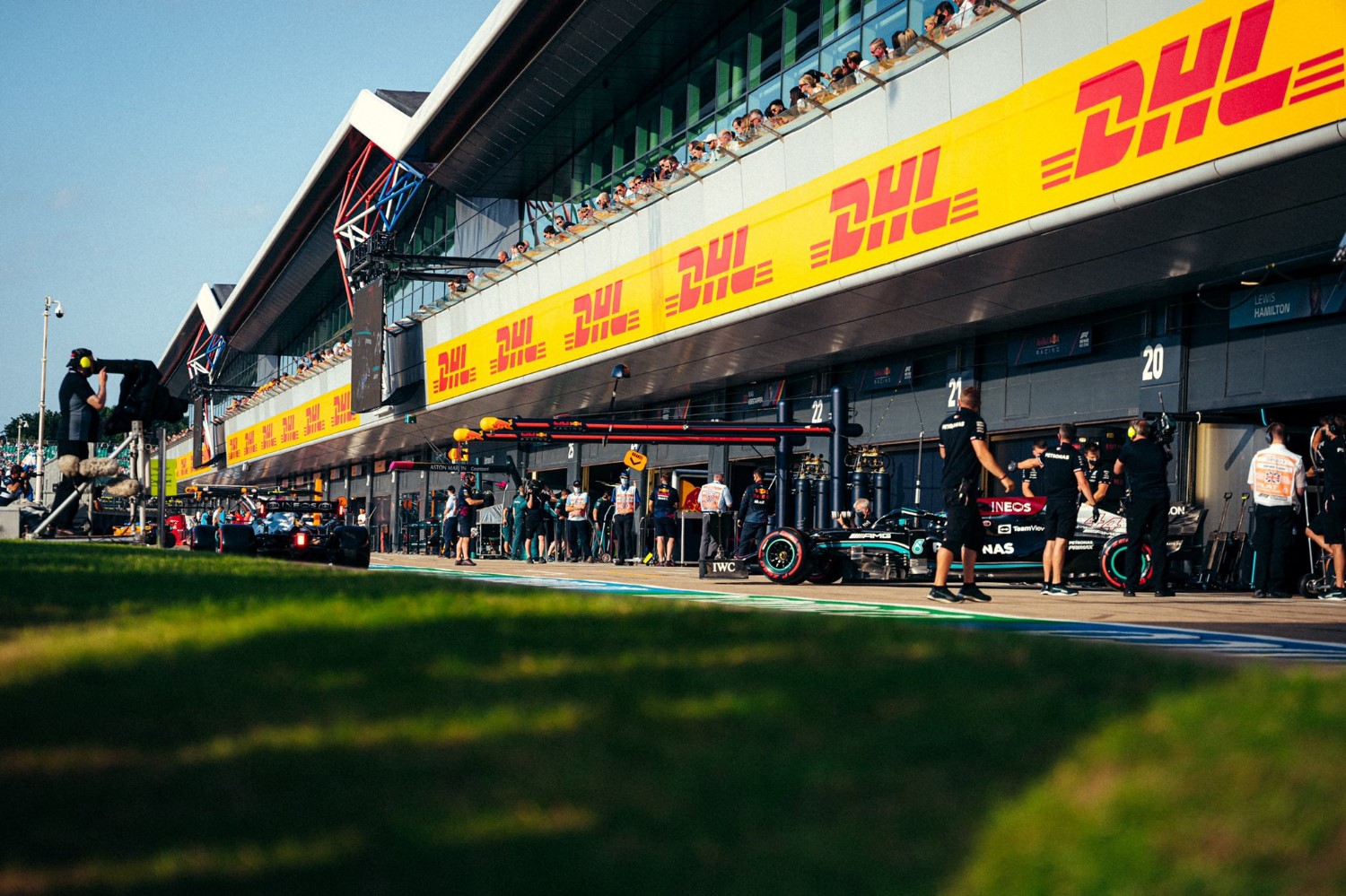 Alpine had a lot of work on their hands yesterday between sessions, with Fernando Alonso unhappy with the handling of his car and complaining about understeer. He sounded a lot happier today, as does Esteban Ocon – those two both feeling that on race pace, they could be right up there.
Sebastian Vettel ran past the 30 lap marker – a huge total considering this is practice. He has already been well past the Sprint distance, having run a set of mediums for 20 laps today and a new set of hards for ten.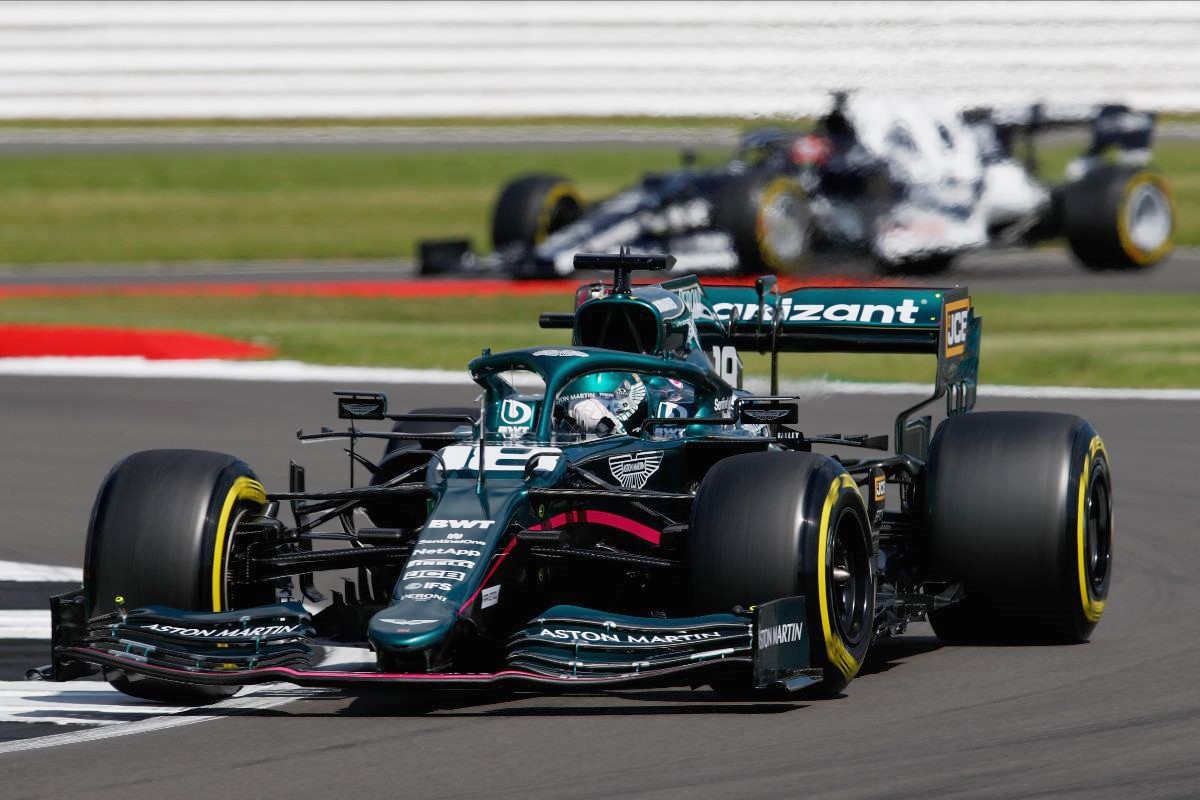 Mark C. reporting for AutoRacing1.com
Practice 2 Results
| | | | | | | |
| --- | --- | --- | --- | --- | --- | --- |
| POS | NO | DRIVER | CAR | TIME | GAP | LAPS |
| 1 | 33 | Max Verstappen | Red Bull Racing Honda | 1:29.902 | +0.000s | 23 |
| 2 | 16 | Charles Leclerc | Ferrari | 1:30.277 | +0.375s | 30 |
| 3 | 55 | Carlos Sainz | Ferrari | 1:30.507 | +0.605s | 29 |
| 4 | 31 | Esteban Ocon | Alpine Renault | 1:30.707 | +0.805s | 30 |
| 5 | 11 | Sergio Perez | Red Bull Racing Honda | 1:30.800 | +0.898s | 27 |
| 6 | 4 | Lando Norris | McLaren Mercedes | 1:31.030 | +1.128s | 24 |
| 7 | 3 | Daniel Ricciardo | McLaren Mercedes | 1:31.034 | +1.132s | 23 |
| 8 | 44 | Lewis Hamilton | Mercedes | 1:31.131 | +1.229s | 27 |
| 9 | 77 | Valtteri Bottas | Mercedes | 1:31.180 | +1.278s | 27 |
| 10 | 10 | Pierre Gasly | AlphaTauri Honda | 1:31.188 | +1.286s | 31 |
| 11 | 63 | George Russell | Williams Mercedes | 1:31.237 | +1.335s | 24 |
| 12 | 99 | Antonio Giovinazzi | Alfa Romeo Racing Ferrari | 1:31.263 | +1.361s | 29 |
| 13 | 14 | Fernando Alonso | Alpine Renault | 1:31.289 | +1.387s | 27 |
| 14 | 7 | Kimi Räikkönen | Alfa Romeo Racing Ferrari | 1:31.328 | +1.426s | 26 |
| 15 | 6 | Nicholas Latifi | Williams Mercedes | 1:31.337 | +1.435s | 30 |
| 16 | 22 | Yuki Tsunoda | AlphaTauri Honda | 1:31.404 | +1.502s | 32 |
| 17 | 5 | Sebastian Vettel | Aston Martin Mercedes | 1:31.593 | +1.691s | 33 |
| 18 | 18 | Lance Stroll | Aston Martin Mercedes | 1:32.041 | +2.139s | 31 |
| 19 | 9 | Nikita Mazepin | Haas Ferrari | 1:32.474 | +2.572s | 30 |
| 20 | 47 | Mick Schumacher | Haas Ferrari | 1:34.017 | +4.115s | 28 |