WEC: Toyota locks out front row at Monza
World Champions TOYOTA GAZOO Racing locked out the front row after a dramatic and incident-packing qualifying session for the 6 Hours of Monza.
José María López, who shares the #7 GR010 HYBRID with Mike Conway and Kamui Kobayashi, took pole position with a lap of 1min 35.899secs. He was fastest in every session at the Italian circuit, which is hosting a WEC race for the first time this weekend.
Brendon Hartley, in the #8 sister car he drives alongside Sébastien Buemi and Kazuki Nakajima, lapped just 0.062secs slower for a qualifying.
With a combined 1,419km completed throughout the three practice sessions at Monza so far, the team was well-prepared when qualifying for the third round of the FIA World Endurance Championship (WEC) began under the early evening sun.
The session began with two aborted laps for José after locking the brakes going into the first chicane and taking the escape route. Meanwhile, Brendon improved on his second lap to consolidate his provisional hold on top spot.
Under pressure, José delivered the quickest lap of the week on his third timed run, demoting the sister car to second, moments before an LMP2 crashed, causing a red flag.
When the session resumed, just under three minutes remained, which was sufficient time for one final flying lap. But the team chose to keep the two GR010 HYBRIDs in the pit lane and conserve tires for Sunday's race, when tire degradation in the summer heat will be a key factor.
Elsewhere, Alpine Elf Matmut third as Nicolas Lapierre laps in 1m36.121s after car is repaired from early morning accident.
Pipo Derani ensures Glickenhaus Racing start on outside of the second row as he claims a fastest lap of 1m36.995s. The second Glickenhaus 007 LMH car is fifth as Richard Westbrook qualifies 0.328 in arrears to team-mate.
José María López (GR010 HYBRID #7): "I have been fastest in every session here which is quite unusual, especially in endurance racing. So I have started on the right foot and I was happy to do the job in qualifying. It doesn't matter if you're quickest in every session before qualifying; you have to deliver on that one lap. I really enjoy the challenge, particularly in the GR010 HYBRID as I have a great feeling with this car. With the lock-up on my first laps, there was a bit of extra adrenaline, more than I wanted, but in the end it was just important to deliver the result. It's nice to get a one-two but the important job comes on Sunday, when we are pushing to achieve the same result in the race."
Estre takes 2021 pole hat-trick for Porsche
The Porsche GT Team takes pole in LMGTE Pro class as No.92 Porsche 911 RSR-19 driven by Kevin Estre sets best time of 1m45.412
Estre celebrates third consecutive pole position of the 2021 season – French ace's best time is just 0.065s faster than chasing No.51 AF Corse Ferrari 488 GTE driven by Alessandro Pier Guidi.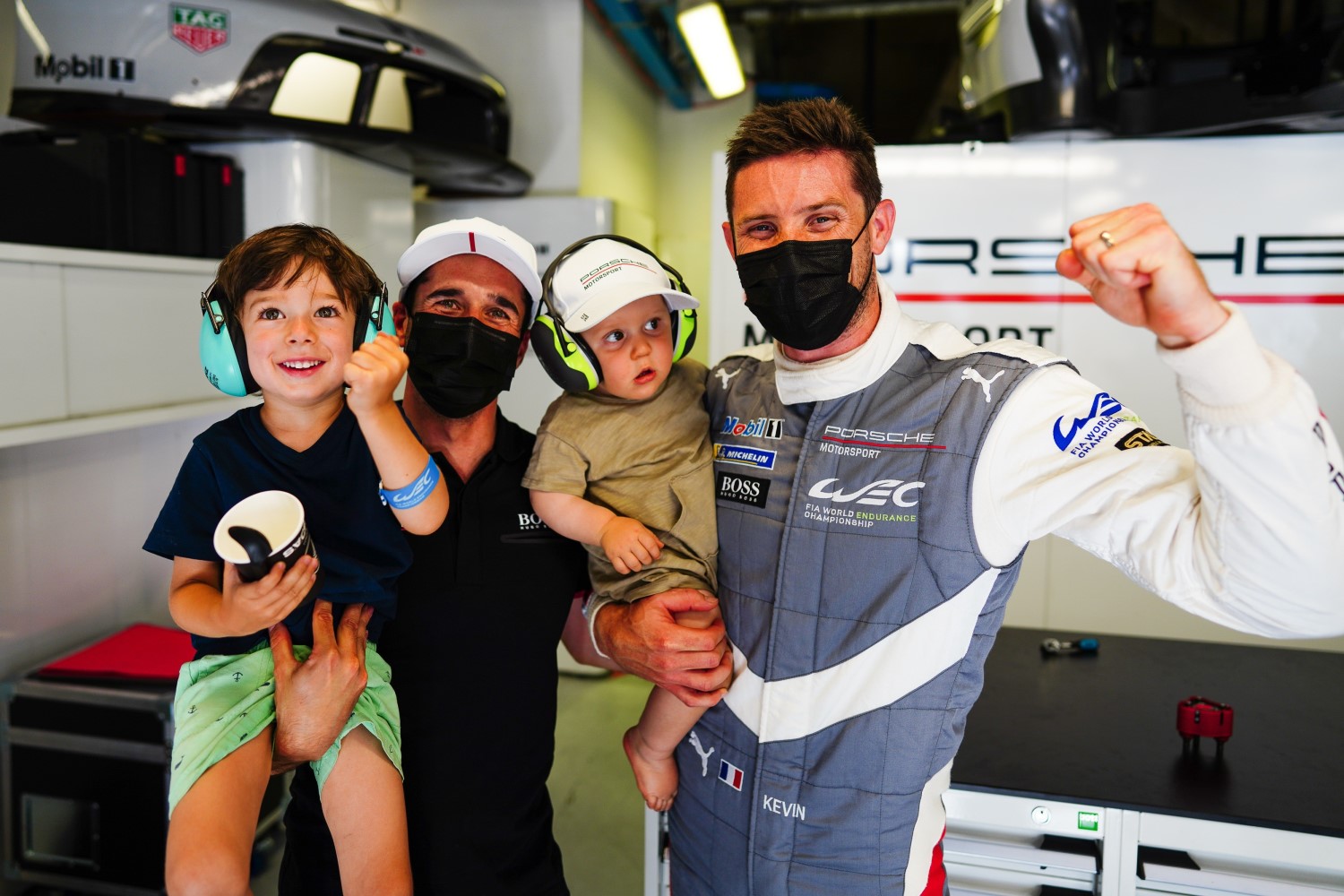 No.91 Porsche 911 RSR-19 of Gimmi Bruni places third but half a second away from sister Porsche.
Meanwhile, No. 52 Ferrari 488 GTE Evo driven by Miguel Molina places fourth in second AF Corse entry.
Milesi claims first-ever WEC pole for Team WRT
Charles Milesi sets 1m38.527 to claim first WEC pole for Team WRT
Milesi's lap just pips Filipe Albuquerque who sets brilliant last ditch lap to get within 0.030s in United Autosport USA car.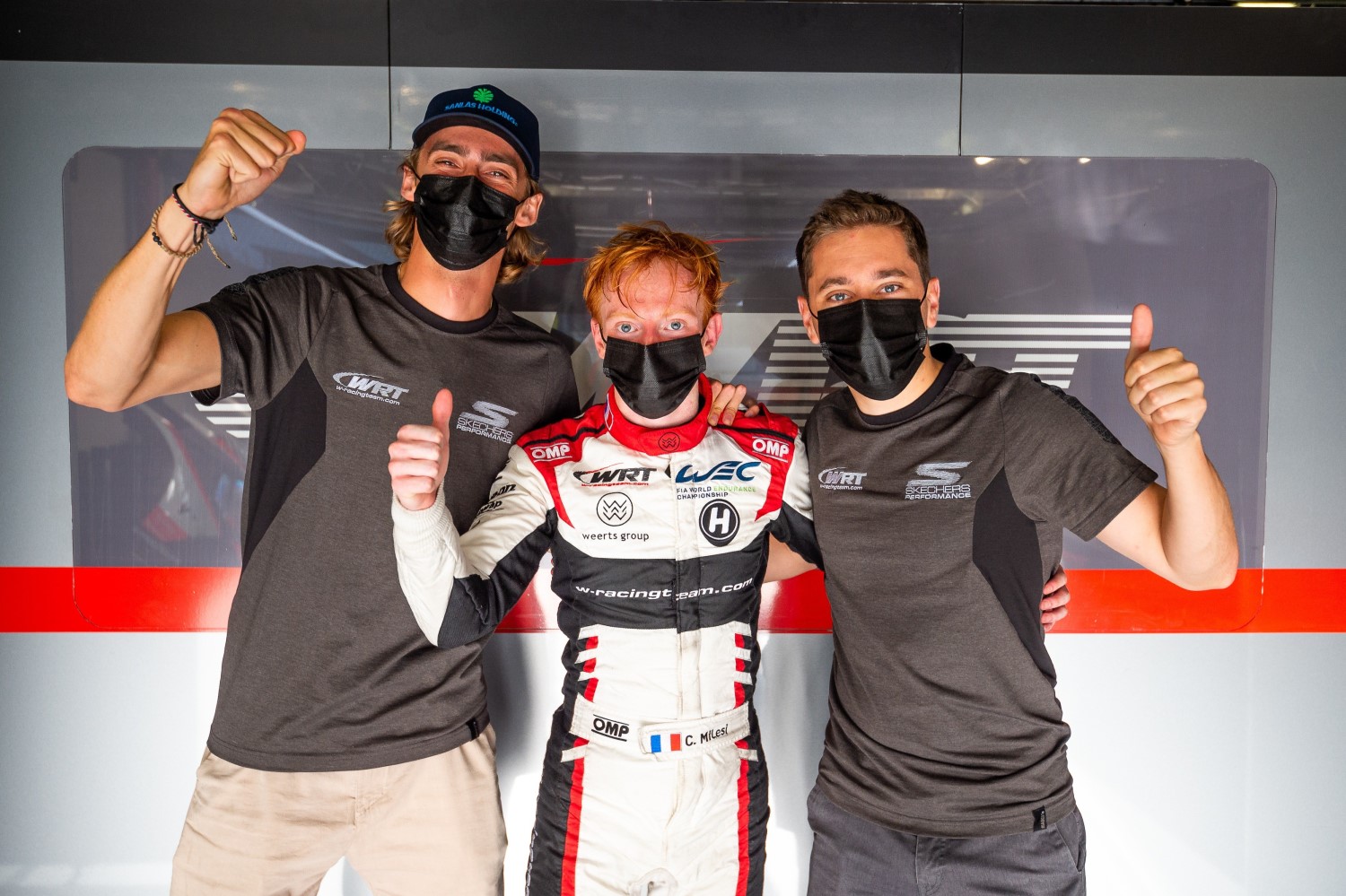 Ben Hanley driven Dragonspeed USA place entry sets third-best lap of 1m38.663s. Team is also the leading Pro/Am entry in LMP2.
Racing Team Nederland place fourth as Nyck de Vries laps in 1m38.726s
JOTA suffer difficult session as No.28 car driven by Stoffel Vandoorne crashes heavily at second Lesmo corner and causes session to be red flagged.
Anthony Davidson sets late lap to claim sixth in second JOTA car.
TF Sport on top in LMGTE Am
TF Sport Aston Martin takes second pole of the 2021 season as Ben Keating flies to a 1m47.272s best lap after titanic battle.
No.83 AF Corse squad second with a best lap set by Francois Perrodo just 0.269s back from Keating's pole time
Cetilar Racing place third as Roberto Lacorte laps within 0.409s of pole as team continues fightback after practice accident.
Qualifying Results
Pos
No.
Drivers
Car
Class
Time
Gap
1
7
Mike Conway
Kamui Kobayashi
Jose Maria Lopez
Toyota GR010 – Hybrid
HYPERCAR
1'35.899
0.000s
2
8
Sébastien Buemi
Kazuki Nakajima
Brendon Hartley
Toyota GR010 – Hybrid
HYPERCAR
1'35.961
0.062
3
36
Andre Negrao
Nicolas Lapierre
Matthieu Vaxiviere
Alpine A480
HYPERCAR
1'36.121
0.222
4
708
Pipo Derani
Gustavo Menezes
Olivier Pla
Glickenhaus 007 LMH
HYPERCAR
1'36.686
0.787
5
709
Romain Dumas
Franck Mailleux
Richard Westbrook
Glickenhaus 007 LMH
HYPERCAR
1'38.323
2.424
6
31
Robin Frijns
Ferdinand Habsburg
Charles Milesi
Oreca 07
LMP2
1'38.527
2.628
7
22
Philip Hanson
Fabio Scherer
Filipe Albuquerque
Oreca 07
LMP2
1'38.557
2.658
8
21
Henrik Hedman
Juan Pablo Montoya
Ben Hanley
Oreca 07
LMP2
1'38.663
2.764
9
29
Frits van Eerd
Paul-Loup Chatin
Nyck de Vries
Oreca 07
LMP2
1'38.726
2.827
10
82
Ryan Cullen
Oliver Jarvis
Felipe Nasr
Oreca 07
LMP2
1'38.829
2.930
11
38
Roberto Gonzalez
Antonio Felix da Costa
Anthony Davidson
Oreca 07
LMP2
1'38.890
2.991
12
70
Esteban Garcia
Loic Duval
Norman Nato
Oreca 07
LMP2
1'39.472
3.573
13
34
Jakub Smiechowski
Renger van der Zande
Alex Brundle
Oreca 07
LMP2
1'39.491
3.592
14
1
Tatiana Calderon
Sophia Flörsch
Oreca 07
LMP2
1'39.905
4.006
15
20
Jan Magnussen
Anders Fjordbach
Dennis Andersen
Oreca 07
LMP2
1'40.026
4.127
16
44
Miro Konopka
Oliver Webb
Matej Konopka
Ligier JSP 217
LMP2
1'40.413
4.514
17
28
Sean Gelael
Stoffel Vandoorne
Tom Blomqvist
Oreca 07
LMP2
No Time
No Time
18
92
Kevin Estre
Neel Jani
Porsche 911 RSR – 19
LMGTE PRO
1'45.412
0.000
19
51
Alessandro Pier Guidi
James Calado
Ferrari 488 GTE EVO
LMGTE PRO
1'45.477
0.065
20
91
Gianmaria Bruni
Richard Lietz
Porsche 911 RSR – 19
LMGTE PRO
1'45.844
0.432
21
52
Daniel Serra
Miguel Molina
Ferrari 488 GTE EVO
LMGTE PRO
1'46.214
0.802
22
33
Ben Keating
Dylan Pereira
Felipe Fraga
Aston Martin Vantage AMR
LMGTE AM
1'47.272
1.860
23
83
François Perrodo
Nicklas Nielsen
Alessio Rovera
Ferrari 488 GTE EVO
LMGTE AM
1'47.541
2.129
24
47
Roberto Lacorte
Giorgio Sernagiotto
Antonio Fuoco
Ferrari 488 GTE EVO
LMGTE AM
1'47.950
2.538
25
56
Egidio Perfetti
Matteo Cairoli
Riccardo Pera
Porsche 911 RSR – 19
LMGTE AM
1'48.057
2.645
26
61
Christoph Ulrich
Simon Mann
Toni Vilander
Ferrari 488 GTE EVO
LMGTE AM
1'48.227
2.815
27
54
Thomas Flohr
Francesco Castellacci
Giancarlo Fisichella
Ferrari 488 GTE EVO
LMGTE AM
1'48.403
2.991
28
85
Rahel Frey
Michelle Gatting
Sarah Bovy
Ferrari 488 GTE EVO
LMGTE AM
1'48.437
3.025
29
98
Paul Dalla Lana
Augusto Farfus
Marcos Gomes
Aston Martin Vantage AMR
LMGTE AM
1'48.457
3.045
30
388
Pierre Ehret
Christian Hook
Jeroen Bleekemolen
Ferrari 488 GTE EVO
LMGTE AM
1'48.700
3.288
31
77
Christian Ried
Jaxon Evans
Matt Campbell
Porsche 911 RSR – 19
LMGTE AM
1'48.766
3.354
32
777
Satoshi Hoshino
Tomonobu Fujii
Andrew Watson
Aston Martin Vantage AMR
LMGTE AM
1'49.128
3.716
33
88
Andrew Haryanto
Marco Seefried
Alessio Picariello
Porsche 911 RSR – 19
LMGTE AM
1'49.211
3.799
34
86
Michael Wainwright
Benjamin Barker
Tom Gamble
Porsche 911 RSR – 19
LMGTE AM
1'49.244
3.832
35
46
Dennis Olsen
Anders Buchardt
Maxwell Root
Porsche 911 RSR – 19
LMGTE AM
1'51.051
5.639
36
60
Claudio Schiavoni
Andrea Piccini
Matteo Cressoni
Ferrari 488 GTE EVO
LMGTE AM