Rumor: Red Bull has damning evidence against Hamilton, hires lawyer
(3rd Update)
(GMM) Dr Helmut Marko says the remainder of the fierce 2021 title battle will now become "even more tense".
Mercedes' Lewis Hamilton clashed with Red Bull's championship leader Max Verstappen at Silverstone last Sunday – and Marko says Red Bull has now retained a lawyer to look into whether they can pursue a harsher penalty.
"He (the lawyer) has to look into what is possible in such a situation, within the framework of the existing sporting laws," the 78-year-old Red Bull official told Kronen Zeitung.
"We can't just let this go. It was really lucky that nothing serious happened to Max. The car and probably the engine are scrap. That can't be.
"A race suspension would be just," he insisted.
"It was an irresponsible act by him. Hamilton needs to know what the consequences are. A race suspension would be just."
Relations were already highly charged between the two title protagonists prior to the explosive British GP.
"The relationship will certainly become even more tense now," Marko told RTL. "Let's put it this way – it was never a relaxed relationship.
"But that's exciting for the audience," said the Austrian. "We will behave within the fair, sporting methods.
"We know we have a great package. This is a major setback, no question about it, and we think it is a very unjust one. But we're strong enough to take it.
"We won the sprint at Silverstone with ease, and we would have won the main race too – that was very clear. We have proven that we are competitive on every racetrack this year.
"Budapest will be similar, although it has completely different track characteristics. It has always been dominated by Mercedes, but that is no reason for us to be afraid.
"We assume that it will be very close again, but hopefully the duel will take place on a fair level. Then we are very optimistic that we will win again."
However, whilst declaring Hamilton's 10-second penalty as "ridiculous", Marko admitted: "Maybe the regulations are to blame. They are quite restricted.
"We should probably revise the code, including the stewards system. Perez got 5 seconds for marginal contact without anything flying off the track, and they could have made Hamilton drive through the pits too. But they didn't."
Former F1 driver and British commentator Martin Brundle, however, says Red Bull can only challenge Hamilton's penalty if "new evidence" comes to light.
"I am told by Red Bull that there is data to prove Lewis was significantly faster into Copse than at any other time and he would not have made the corner without running wide and inevitably contacting Max," he told Sky.
"Presumably, that will be made publicly available, and if Red Bull feel they have new evidence they may well make an appeal to the FIA as to their perceived degree of fault and leniency regarding Hamilton."
---
July 20, 2021
Formula 1 Sky Sport analyst Martin Brundle has revealed that Red Bull have data to prove that Lewis Hamilton entered Copse corner on the first lap faster than any other occasion during the British Grand Prix, perhaps intent on taking Verstappen out.
"Red Bull felt it was a professional foul, an intentional accident from Hamilton," Brundle wrote in his post-race Sky Sports F1 column. "They were incandescent, their potential world champion was bruised, their car expensively wrecked in this new cost cap era, and with possible grid penalties to come from any engine and ancillary damage.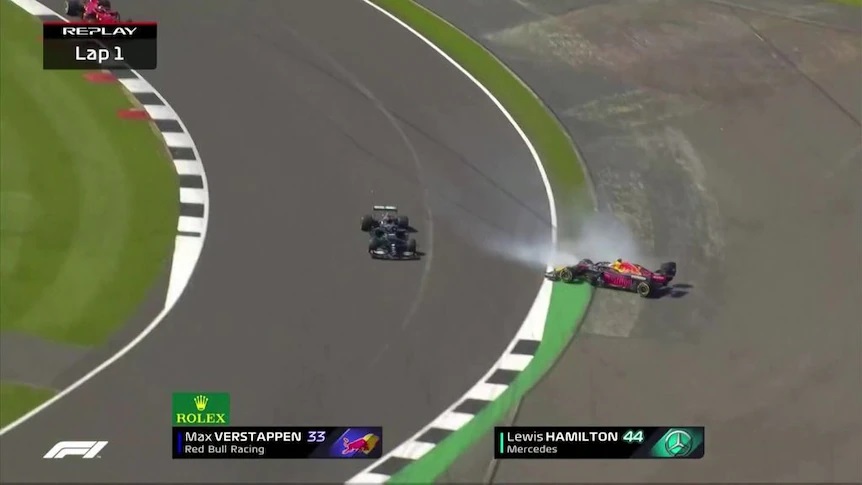 "They would score zero points from the race and both championship leads would be seriously eroded. I am told by Red Bull there is data to prove Lewis was significantly faster into Copse than at any other time and he would not have made the corner without running wide, and inevitably contacting Max.
"Presumably, that will be made publicly available and if Red Bull feel they have 'new evidence' they may well make an appeal to the FIA as to their perceived degree of fault and leniency regarding Hamilton."
"Watching Lewis over the decades it's clear that he's not a fundamentally dirty driver, although of course, he has had a couple of left-front against right-rear skirmishes with Red Bull's Alex Albon in more recent times," added Brundle.
"Max is super aggressive, and we love him for that, but Lewis decided he was going to counter that aggression. This incident was only a matter of time.
"Unfortunately, it happened at Copse corner, one of the world's fastest. We have seen many key overtakes here over the decades, always needing bravery, skill and some risk.
"But just as at some of the scariest of corners like Eau Rouge at Spa and the old 130R at Suzuka, it's not out of bounds for an overtake as Hamilton ably demonstrated 50 laps later when he seized the lead from Leclerc at the very same spot. It was that kind of race."
---
July 20, 2021
Helmut Marko claims that Red Bull have hired a lawyer to investigate the handling of the collision between Max Verstappen and Lewis Hamilton at Silverstone.
"The lawyer will check what you could do in such a situation within the framework of the sports law," Marko is quoted by Austria's Kronen Zeitung. The Red Bull motorsport advisor also called for a race ban for Hamilton on Sunday following the crash.
"It was very lucky that nothing serious happened to Max, the car, and probably the engine too, is broken. You can't let that sit on you," Marko said.
"A suspension would be justified," Marko continued, although admitted that the sporting regulations as they are written might not allow for harsher penalties to be applied during the race.
"That's ridiculous. But maybe the regulations are also to blame for being relatively restricted," he said.
"The law should be revised, including the stewards system. Perez got five seconds twice in Austria because there was marginal contact without anyone flying off. You could have given a pit-through penalty plus ten seconds at Hamilton. But they didn't do that either.
"Max was on his line, where Hamilton was [in the middle of the track instead of down the inside], he has to lift off the throttle. You cannot hit your opponent on the rear wheel in one of the fastest corners, the lightest touch has fatal consequences. So, an irresponsible
action. Hamilton needs to know what the consequences are."
---
July 19, 2021
(GMM) Red Bull is looking into whether to challenge the decision that enabled Lewis Hamilton to win the British GP after his collision with championship rival Max Verstappen on Sunday.
After checking out of hospital dizzy, bruised and battered but otherwise unhurt following his 51G crash, the Red Bull driver slammed Hamilton for wildly celebrating his home win.
Verstappen said he watched Hamilton's raucous celebrations on TV from hospital, which he described as "disrespectful and unsportsmanlike".
His girlfriend, Kelly Piquet, called it "disgraceful".
However, Hamilton reacted by calling Verstappen "very aggressive", adding that he went on to win after taking the resulting 10-second penalty "on the chin".
"I was like 'I'm not going to let anything get in the way of the crowd's enjoyment of the weekend and the national anthem and the British flag," he said.
But the bigger implications for the 2021 title battle, according to Verstappen, is that Hamilton's arguably-minor penalty "does not help us and doesn't do justice to the dangerous move Lewis made on track".
Mercedes boss Toto Wolff said he expected that Red Bull would be looking into challenging the penalty.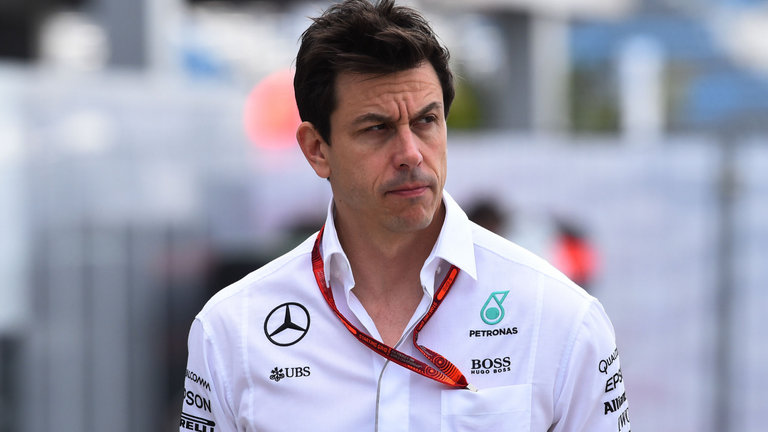 "They will explore everything that is available to them," he said.
"We'll see what comes out of it, but I think it's clear when you open the rulebook."
Dr Helmut Marko thinks a race suspension is appropriate for Hamilton.
"If the competitor hits out rear wheel heavily with his front wheel, this is no longer a racing accident but negligent and dangerous behavior," said the Red Bull official.
"So it is no longer a normal sporting penalty that applies here – you have to judge it differently. I don't know if it was a miscalculation from Hamilton but in the sporting rules there are only certain penalties that are not appropriate for this."
Max's father Jos said: "You can't do what Hamilton did, in that place. I think a 10-second penalty is really ridiculous. It was also dangerous for the public.
"As far as I'm concerned, they could have disqualified him for a race," he told Ziggo Sport.
Verstappen snr said 23-year-old Max "feels good" physically, but doctors "wanted to take a look at his brain with a scan" after he reported feeling dizzy.
"He also has a little pain in his shoulder, which is quite blue," Jos added. "He has bruises all over his body but otherwise he is fine."
As for whether Red Bull really will look into whether it can challenge the FIA's controversial penalty, team boss Christian Horner said: "We have some rights available to us, but unfortunately I think the stewards were pretty firm in their decision.
"I think it's pointless ultimately, but we will discuss it and look into it. What I will say is that it's not a penalty if you win the race."
However, F1 race director Michael Masi said he backs the stewards' decision on the basis that the "consequences of the incident itself" are not taken into consideration.
"In this case, the stewards decided that Lewis bears the majority of the blame, but he wasn't solely responsible," he revealed.
Horner obviously disagrees.
"We are currently clarifying which options the rules provide for and looking at the evidence again," said the Red Bull boss.
"For us, the matter is very, very clear."
Indeed, Horner said Hamilton wildly celebrated what he thinks was a "hollow victory" – but his counterpart Wolff says the crash was just "part of racing".
"An accident like that always looks ugly," Wolff told ORF. "But Lewis was past the middle of the car so the corner was his. That's just the rule which you can read.
"There are even drawings," the Mercedes boss added.
"According to the rulebook, no punishment would have been justified. That may annoy some people, but it's just the way it is."