Vettel works to perfect his career after F1
(Update)
Having spent the evening after the British GP picking up litter, Seb went Monday to the Grundon Waste Management facilities in Slough to see how waste recycling is managed.
He saw also how certain products that can't be recycled are incinerated.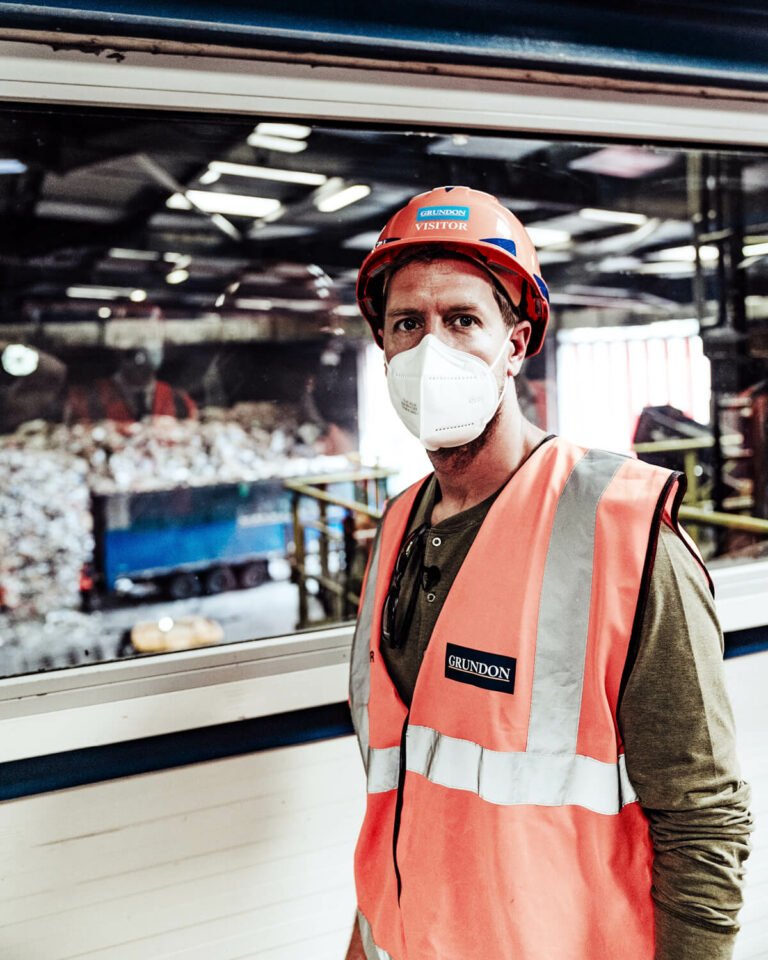 ---
July 19, 2021
Disgraced Aston Martin F1 driver Sebastian Vettel once again spun on his own, this time in the British GP Sunday, while battling with Fernando Alonso early in the race.
This is not the first time Vettel has run out of talent and spun on his own while battling side-by-side with another driver. It has happened on numerous occasions.
Recognizing his F1 career may soon be over due to his inability to keep his F1 car under control in critical race circumstances, it appears Vettel has begun to hone his skills for life after F1.
Sunday evening at Silverstone, the British GP over, the crowds gone, and Vettel took to the grandstands to pick up the trash.