Max Verstappen is fine, father tells Wolff to pound sand
(Update)
(GMM) Max Verstappen's father has advised Toto Wolff against picking up the phone to him in the future.
After the Red Bull driver's huge 51G shunt and brief hospitalisation on Sunday, Max and Jos Verstappen spent the night in a motel near Silverstone before returning to Monaco.
"Max is doing well so far. He's ok," Jos Verstappen told f1-insider.com.
"But it was an extremely hard impact. Max was winded. That's why he didn't want to say anything at the beginning in order to catch his breath."
Verstappen snr has no doubt that Lewis Hamilton was entirely to blame for the incident.
"It was Max's corner. Lewis accepted a collision in a very fast and therefore dangerous corner," he said.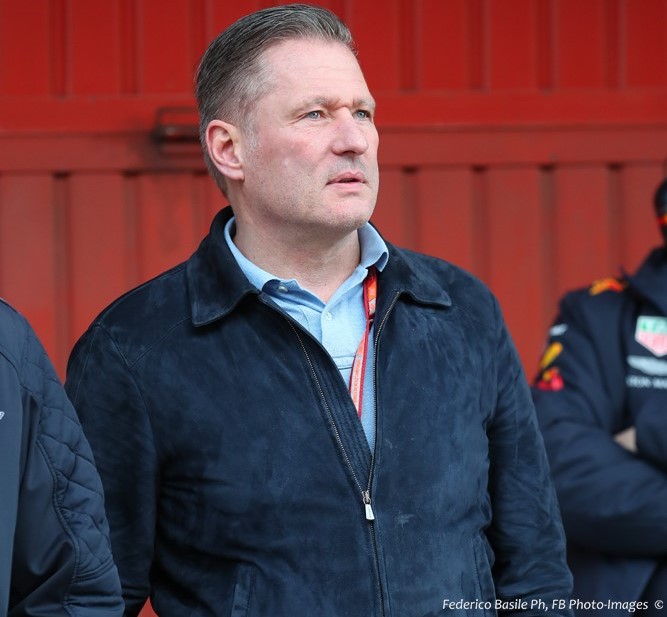 Max's boss Dr Helmut Marko admits he is still angry with the seven time world champion, "because Hamilton played with Max's health".
But Jos is also furious with Toto Wolff, for not rebuking Hamilton's wild post-race celebrations while Verstappen was having his brain scanned in hospital.
"You don't celebrate a victory with such euphoria when your colleague is still in the hospital," Verstappen snr charged.
"As for Toto Wolff, we had good contact for years. He kept calling us with a honey-mouth and I think everyone knows why. But he didn't call yesterday.
"He no longer needs to call us anymore," Jos concluded.
Essentially, telling Wolff to go pound sand.
---
July 19, 2021
Max Verstappen is relatively fine a day after his major crash. The Red Bull Racing driver is still a bit stiff, especially in his upper body, but otherwise he is unharmed, after the most serious crash in his career at Silverstone.
In the first lap of the British Grand Prix the Dutchman went wheel-to-wheel with Lewis Hamilton for the lead in the race. It went horribly wrong in Copse corner, when the Brit collided with his left front wheel into Max' right rear wheel, in an opportunistic attempt to pass. The RB16B of Max spun, sending him backwards into the tire barriers. The stewards deemed Hamilton at fault, but only awarded him a minor penalty of ten seconds.
While Hamilton was triumphantly celebrating his victory in front of his home crowd, Max was taken to Coventry hospital for further check-ups. Fortunately, the CT- and MRI-scans did not reveal any injury and around ten o'clock local time Max was discharged from hospital. On Monday morning Max flew home to Monaco with his father Jos, as was already planned, to further recover. Max is fine and feels well, given the heavy impact of no less than 51G.
The RB16B is obviously a write-off, which presents Red Bull Racing with 7.5 ton of damage. With the current budget cap in Formula 1, this is a nasty expense. The power unit is sent to Japan, where Honda will examine it and see if it can be saved. As only three engines are allowed to be used in a season (without penalties), this could cause another setback. Verstappen.com