IndyCar: Newgarden tops IndyCar test at Laguna Seca
(Update)
A couple of additional photos from testing Tuesday.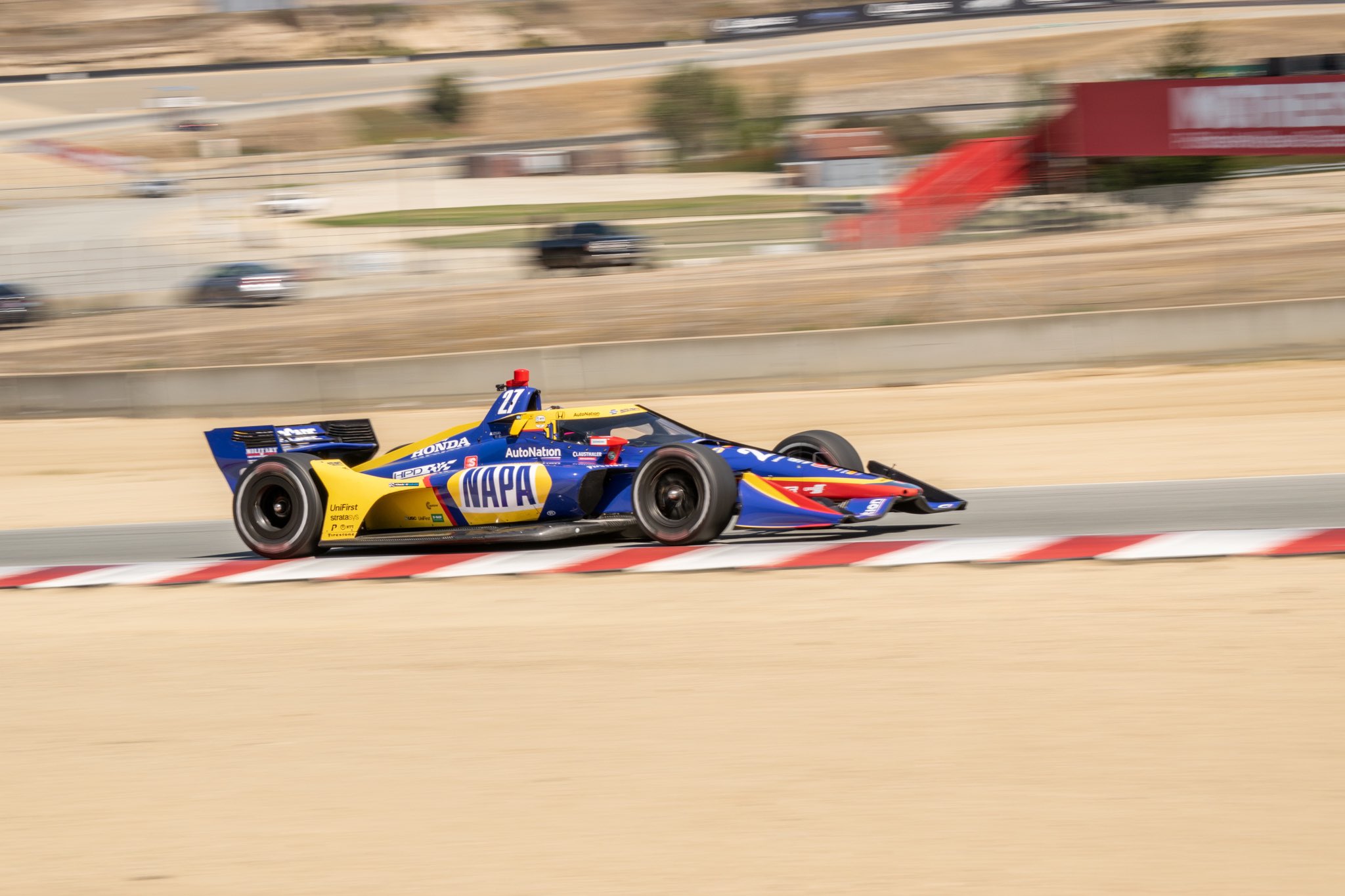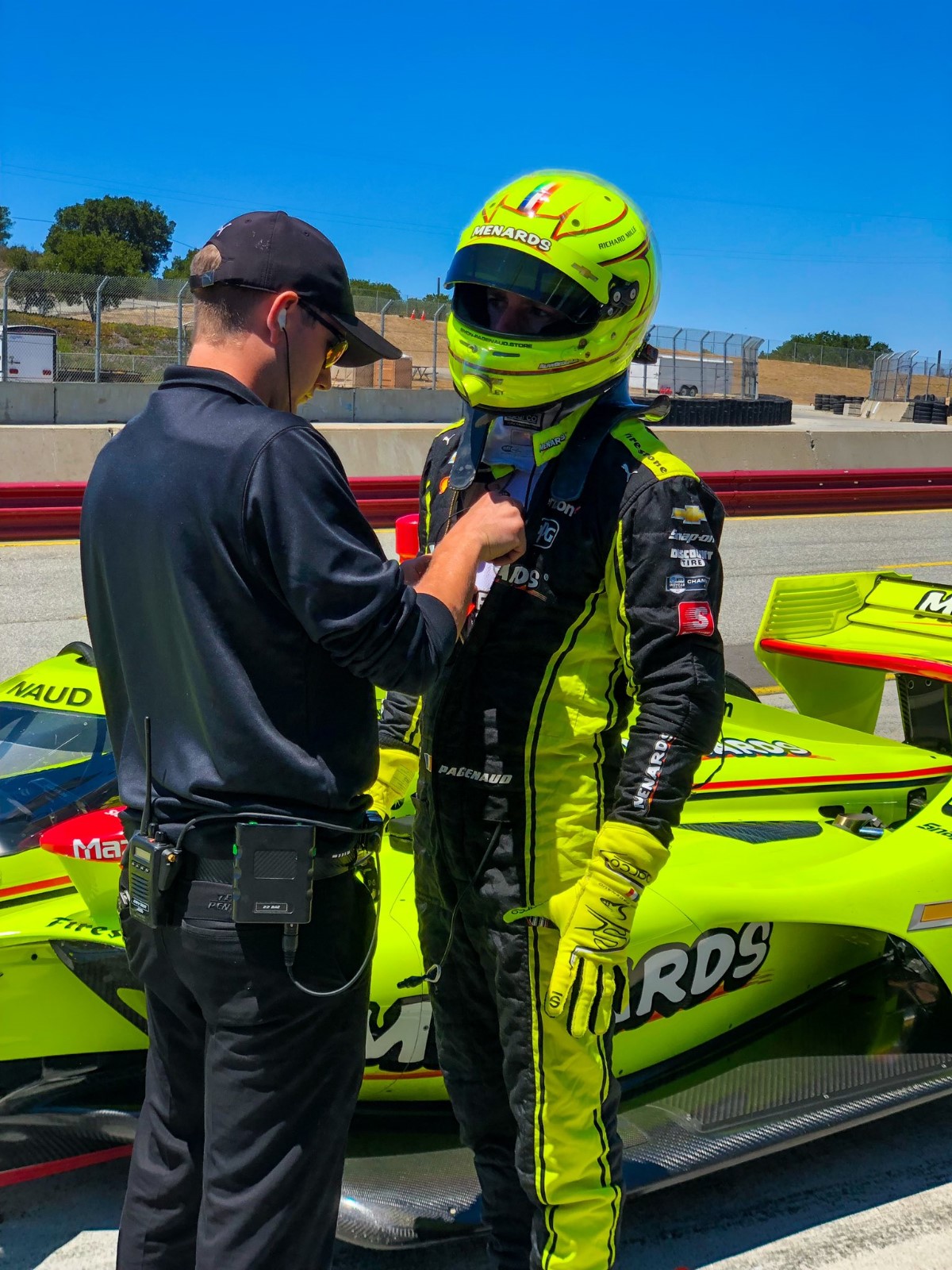 ---
July 20, 2021
Team Penske's Josef Newgarden turned a lap of 1m11.5478s in the heat of the day to top today's almost 9-hour 10-car IndyCar test at Laguna Seca Raceway in Monterey, California.
So dominant was Newgarden's time, he was 7/10ths of a second faster than all other drivers until happy hour, when the track cooled, and the other drivers could set a time anywhere near Newgarden's.
So confident was Newgarden with his time set in the heat, he sat out the last couple of hours and dared anyone to try and beat him.
They couldn't, despite turning twice as many laps.
By Comparison, the lap record around the 2.238 miles road course is 1m07.722s set by Helio Castroneves in 2000 driving a CART IndyCar….so 21 years later and today's IndyCars are still so much slower. Of course, come qualifying in September, expect the times to drop to around 1m10s on the soft red Firestones. They did not have special soft tires back in 2000 when the track record was set, or the track record would be even lower.
#26 Andretti Autosport's Colton Herta got closest with a time 0.1s behind Newgarden.
Simon Pagenaud (who is driving for his job) was 3rd quickest 0.16s behind his Penske teammate
The #27 Andretti Autosport Honda of Alexander Rossi was 4th quick, 0.34s behind Newgarden.
Penske Teammate Scott McLaughlin rounded out the top-5, 0.47s behind Newgarden.
Mark C. reporting for AutoRacing1.com
Tuesday Laguna Seca Test Results
| | | | | | | | | |
| --- | --- | --- | --- | --- | --- | --- | --- | --- |
| Pos | No | Name | Time | Diff | Gap | Laps | Engine | Team |
| 1 | 2 | Josef Newgarden | 1m11.5478s | 0.000s | 0.000s | 56 | Chevy | Team Penske |
| 2 | 26 | Colton Herta | 1m11.6495s | 0.1017 | 0.1017 | 75 | Honda | Andretti Autosport |
| 3 | 22 | Simon Pagenaud | 1m11.7091s | 0.1613 | 0.0596 | 103 | Chevy | Team Penske |
| 4 | 27 | Alexander Rossi | 1m11.8914s | 0.3436 | 0.1823 | 93 | Honda | Andretti Autosport |
| 5 | 3 | Scott McLaughlin | 1m12.0212s | 0.4734 | 0.1298 | 101 | Chevy | Team Penske |
| 6 | 28 | Ryan Hunter-Reay | 1m12.2124s | 0.6646 | 0.1912 | 70 | Honda | Andretti Autosport |
| 7 | 30 | Santino Ferrucci | 1m12.2601s | 0.7123 | 0.0477 | 76 | Honda | Rahal Letterman Lanigan Racing |
| 8 | 12 | Will Power | 1m12.4115s | 0.8637 | 0.1514 | 73 | Chevy | Team Penske |
| 9 | 15 | Graham Rahal | 1m12.4835s | 0.9357 | 0.0720 | 103 | Honda | Rahal Letterman Lanigan Racing |
| 10 | 29 | James Hinchcliffe | 1m12.8720s | 1.3242 | 0.3885 | 55 | Honda | Andretti Steinbrenner Autosport |