Supercars unveils revised 2021 calendar
(Update)
Bathurst Regional Council has told Speedcafe.com that it has not given Supercars permission to hold the Bathurst 1000 on its new date of November 4-7.
BRC general manager David Sherley told Speedcafe.com, "No, Council has not given that permission."
Per Sherley: "Council's current position as advised to Supercars Australia is as follows: If Supercars wish to conduct the event on another date, that does not conflict with Challenge Bathurst (or any other third-party hire of the circuit), or obtain the consent of Challenge Bathurst for the proposed date, or some other date, that BRC will take all reasonable steps to facilitate the hire of the circuit to Supercars to conduct the event.
"In summary, we will work to get the fourth to the seventh [November 4-7], but as has always been advised to Supercars, they must have the permission of Challenge Bathurst before we would agree to any change."
Peter Adderton, boss of the Boost Mobile telco which sponsors three Supercars teams (including Super2) and the Gold Coast 500 event, took to Instagram overnight in a bid to broker peace between Challenge Bathurst and Supercars.
However, Speedcafe.com understands that concerns over possible COVID transmission at a Bathurst 1000 attended by a high number of spectators, which would put Challenge Bathurst in jeopardy if it was to be held only days later, is a key sticking point.
Adderton's post reads, "Honestly I don't understand why the leadership at Challenge Bathurst are taking this stance we are all motorsport fans and these past 2 years have been a trying time for everyone in the Australian motorsport industry, we finally have a date and something to look forward too.
---
July 29, 2021
The 2021 Repco Supercars Championship revealed a revised 2021 calendar, including a new date for fans to attend Australian motorsport's most iconic event, the Repco Bathurst 1000.
Supercars CEO Sean Seamer said the calendar update was made in consultation with key stakeholders, including broadcast partners and team owners, brought about due to the ongoing COVID challenges in various states.
Among the changes will be a later date for the Repco Bathurst 1000, which will now be held over 4-7 November.
Tickets purchased for the original date will be valid for the rescheduled event; existing ticket holders will be contacted with further details.
In a big win for fans, the season will still finish with the spectacular Boost Mobile Gold Coast 500 on the streets of Surfers Paradise over the December 3-5 weekend.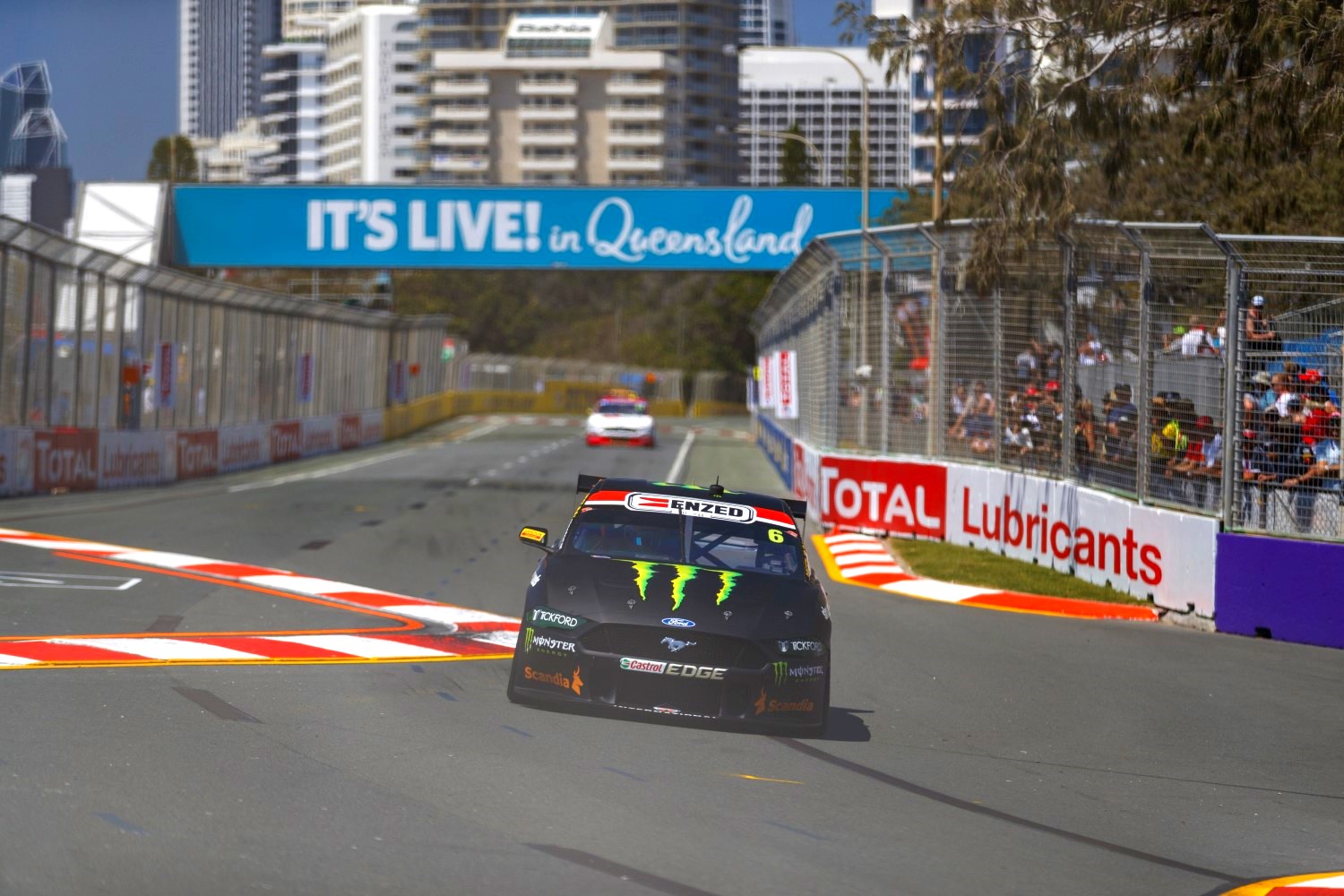 Supercars CEO Sean Seamer explained ongoing border concerns was the reasoning behind the new-look calendar.
"With the ever-changing COVID landscape, our teams and broadcast partners have agreed it is in all our stakeholders' best interests commercially and competitively to move our premiere event to a later date.
"We are continuing to work closely with NSW Health, the Bathurst Regional City Council, emergency services, broadcasters and the NSW Government on planning for the Repco Bathurst 1000, which is the pinnacle of Australian motorsport.
"We will meet all COVID-19 safety requirements necessary to ensure this year's Great Race goes ahead. Our aim is to ensure we can bring back as many fans as possible.
"Unfortunately, our event planned for Perth presents significant risk with the ongoing restrictions, so we've made the difficult decision to move it to the 2022 calendar.
"Similarly, our Kiwi fans across the ditch will be undoubtedly disappointed to see New Zealand does not feature on the revised calendar due to the trans-Tasman bubble being suspended.
"While the removal of both of these events is an unfortunate consequence of the COVID circumstances, we sincerely thank our partners for their understanding, and we can't wait to be able to get to both Western Australia and New Zealand as soon as we can in 2022.
"These are challenging times for all sporting codes, which is why we have had to remain flexible with our calendar arrangements and make significant changes where required.
"For now, our goal is to make sure we deliver some amazing racing over the rest of the 2021 championship.
"We are thrilled to have locked in our return to Winton and we're working towards being able to announce another event for the weekend of 23-24 October.
"We can't wait to welcome our fans back to the Mountain in November, along with the much-anticipated Sydney night event later in the month.
"We'll then round out our 2021 season with a big party on the Gold Coast, in what will surely be a huge celebration following another incredible year of racing," he said.
As always, all events remain subject to change based on appropriate State, Territory and Federal regulations as they continue to be updated in response to COVID requirements.
The rescheduled events on the 2021 Repco Supercars Championship calendar are:
Winton SuperSprint: 2-3 October
TBA: 23-24 October
Repco Bathurst 1000: 4-7 November
Beaurepaires Sydney SuperSprint 19-21 November
Boost Mobile Gold Coast 500: 3-5 December
The Dunlop Super2 rounds will include Winton, Bathurst and Gold Coast.
All rounds will be brought to you live on Fox Sports and be streamed on Kayo, with the Bathurst, Sydney Motorsport Park and Gold Coast rounds being broadcast across the Seven Network.
While there is a gap between now and going racing again, Supercars Media will keep fans entertained with the six-episode screening of The Inside Line which gives a rare behind-the-scenes look at life with the Walkinshaw Andretti United team and drivers Chaz Mostert and Bryce Fullwood.
Screening will begin on Fox Sports in the second half of August, with further details to be released in the coming weeks.
The recently announced Cash Converters Eseries, featuring main game Supercars and Dunlop Super2 drivers taking on elite gamers will also be shifted forward to 25 August, featuring six rounds of sim racing.