Nikola Founder Trevor Milton Charged with Securities Fraud
Nikola electric truck start-up founder Trevor Milton was arrested on Thursday morning after a federal grand jury indicted the executive on three counts of criminal fraud. Prosecutors allege that the 39-year-old billionaire devised a scheme to drive up the company's stock value while making false and misleading statements about the company's technology and development progress. The indictment claims that Milton targeted retail investors in an effort to encourage them to buy the stock, including those who had no prior experience in the market.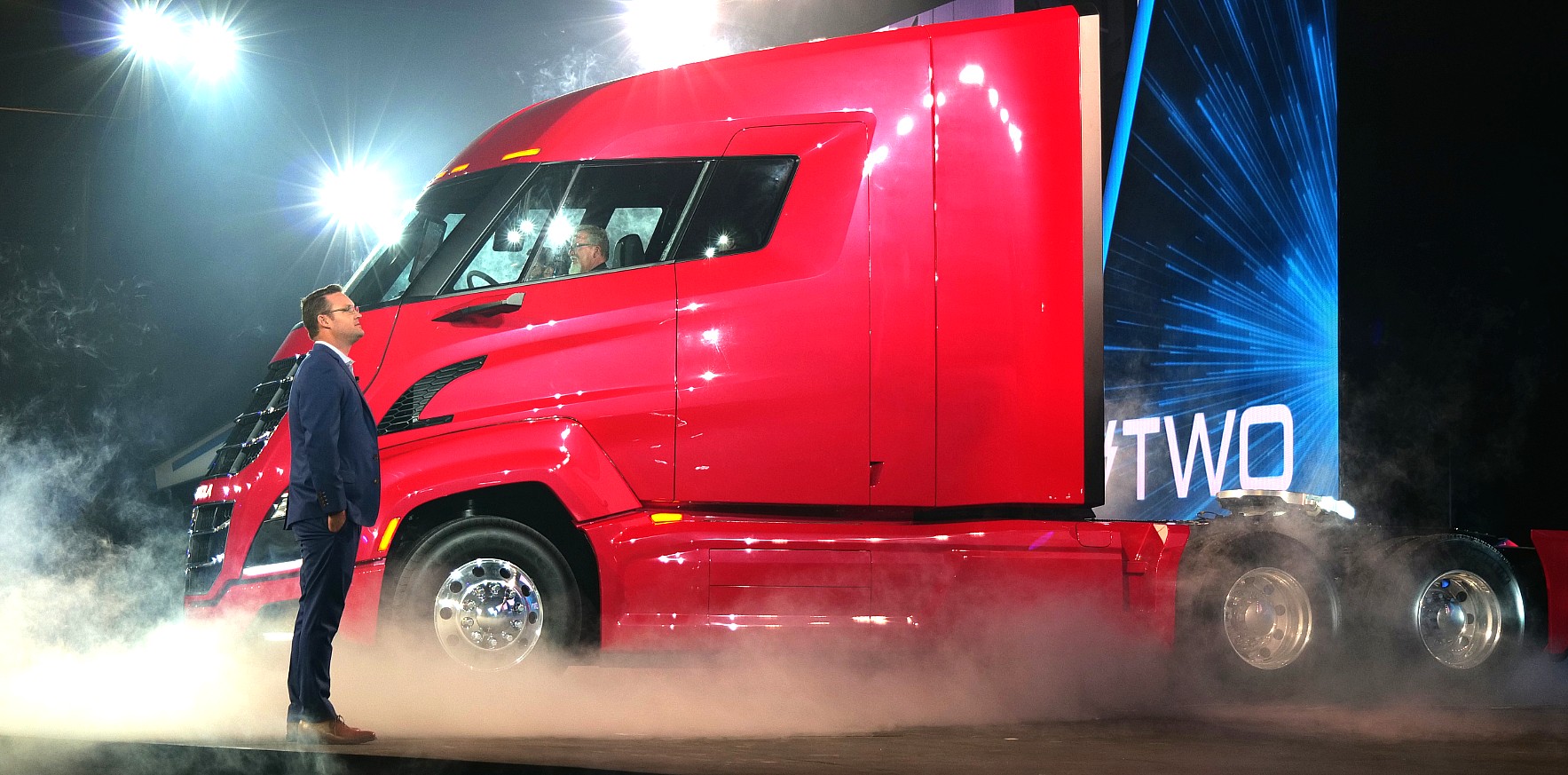 Prosecutors also allege that Milton promoted an exaggerated and false narrative about the Nikola One semi truck, which was unveiled back in 2016, which Milton claimed to be fully functional at the time. Additionally, the indictment alleges that the Nikola One prototype was, in fact, not finished at the time of the unveiling, and also did not feature gears or motors.
"Instead, for the purpose of the unveiling event, tablet computers or other computer screens were mounted into the areas where the screens for the infotainment would be, and the screens were set to display images created to have the appearance of infotainment screens, with speedometers, maps, and other information displayed," the U.S. Attorney's Office for the Southern District of New York said in a statement.
In the criminal indictment, the U.S. Attorney's Office claims that Milton that "made false claims regarding nearly all aspects of Nikola's business" for a number of years, including those that concerned the Badger pickup. Prosecutors allege that he claimed that the Badger was made from the ground up with Nikola's technology and parts, when he knew that that wasn't true, and also that he falsely claimed that Nikola itself as a company was producing hydrogen fuel for use in vehicles. The indictment also alleges that he made false claims about battery development at Nikola, and that the company had binding orders for the trucks representing billions in revenue.
Trevor Milton's legal team has put out a statement regarding his indictment. Milton's legal team, headed by Lead Counsel Brad Bondi, released a statement following the charges, which the legal team says are false.
The statement says:
"Trevor Milton is innocent; this is a new low in the government's efforts to criminalize lawful business conduct. Every executive in America should be horrified. Trevor Milton is an entrepreneur who had a long-term vision of helping the environment by cutting carbon emissions in the trucking industry. Mr. Milton has been wrongfully accused following a faulty and incomplete investigation in which the government ignored critical evidence and failed to interview important witnesses. From the beginning, this has been an investigation in search of a crime. Justice was not served by the government's action today, but it will be when Mr. Milton is exonerated."