F1: Hamilton tops final practice for Hungarian GP
Lewis Hamilton turned a lap of 1m16.826s to top the final practice for the Hungarian GP in Budapest. Hamilton nipped his rival points leader Max Verstappen in the #33 Red Bull by just 0.088s.
Valtteri Bottas, driving for his job, turned a lap of 1m17.055s to finish third in his #77 Mercedes – 0.229s behind
Those top three have a decent gap to the rest, with the Ferraris nearly seven tenths back at the head of the midfield. Bottas set his lap time slightly earlier so expect his two tenth deficit to be smaller than that in reality, all of which is boding really well for a fascinating qualifying later on.
Carlos Sainz Jr., his #55 Ferrari fitted with a brand-new engine, was 4th fastest, 0.671s behind Hamilton.
Charles Leclerc in the #16 Ferrari rounded out the top-5 who was 0.694s behind.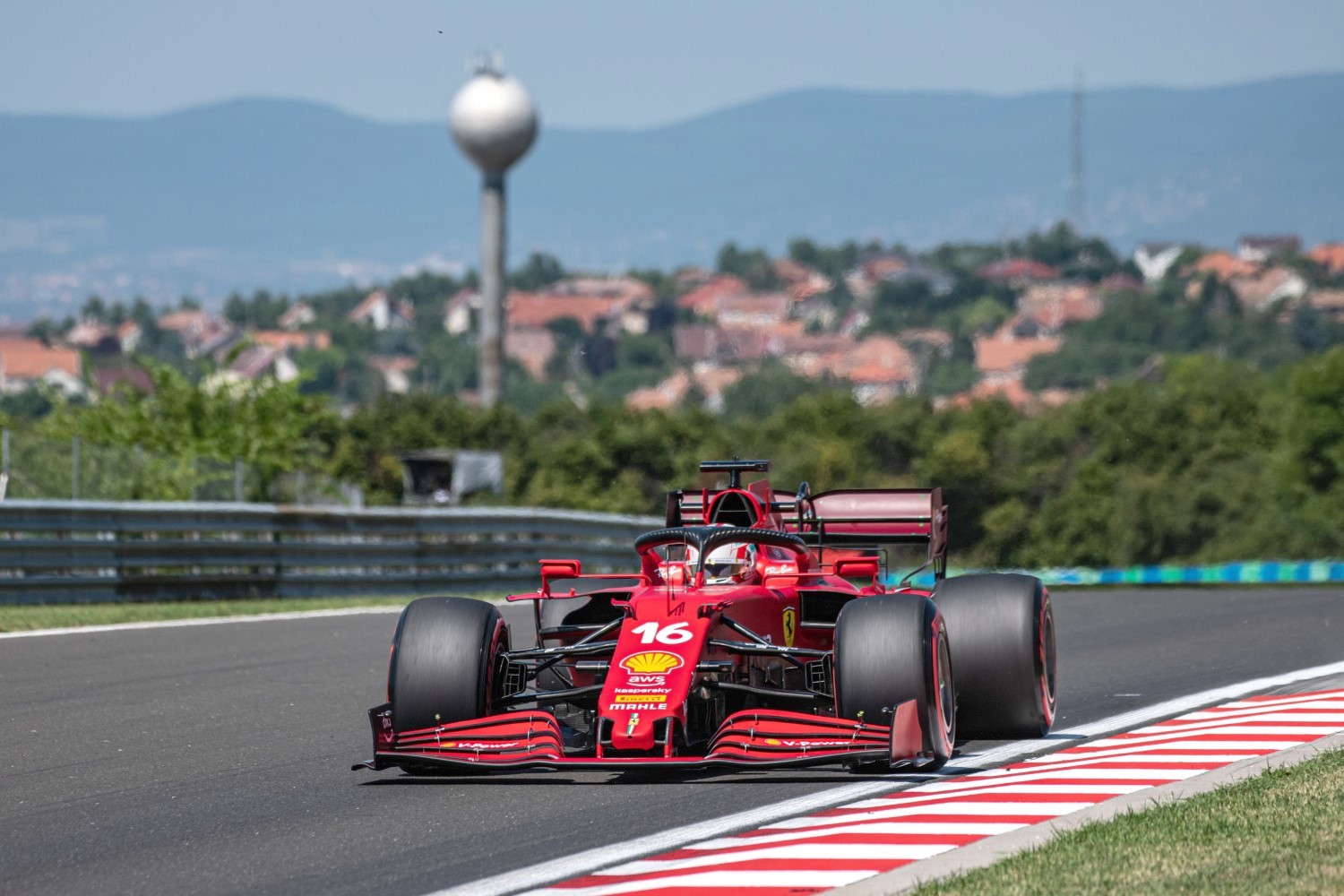 The stewards will be busy between the sessions – they are going to investigate a pit lane incident between Antonio Giovinazzi and Lance Stroll, and have also noted another moment where the Italian nearly collected Pierre Gasly when trying to dive across to enter the pit lane.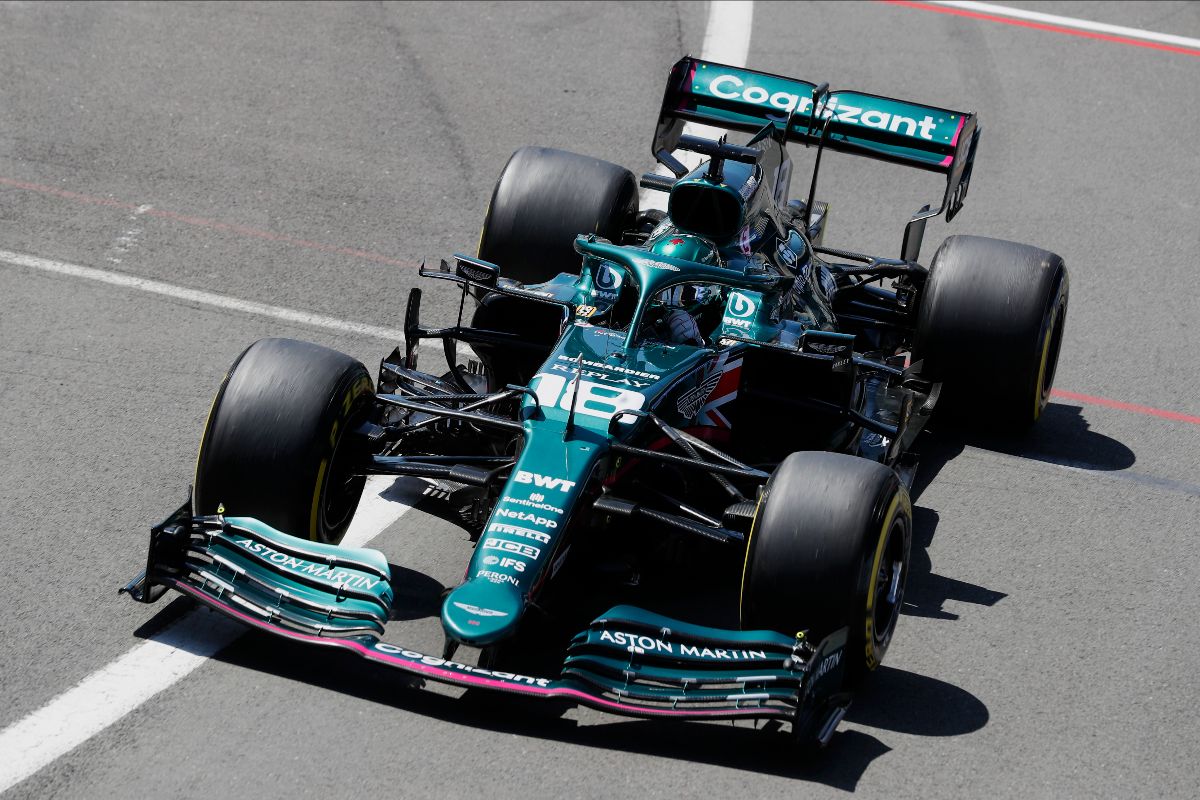 It is a race against time for Haas to get Mick Schumacher's car ready for qualifying. The youngster crashed in FP3 but has been given the all-clear from the medical center.
Practice 3 Results
| | | | | | | |
| --- | --- | --- | --- | --- | --- | --- |
| POS | NO | DRIVER | CAR | TIME | GAP | LAPS |
| 1 | 44 | Lewis Hamilton | Mercedes | 1:16.826 | +0.000s | 20 |
| 2 | 33 | Max Verstappen | Red Bull Racing Honda | 1:16.914 | +0.088s | 13 |
| 3 | 77 | Valtteri Bottas | Mercedes | 1:17.055 | +0.229s | 15 |
| 4 | 55 | Carlos Sainz | Ferrari | 1:17.497 | +0.671s | 20 |
| 5 | 16 | Charles Leclerc | Ferrari | 1:17.520 | +0.694s | 16 |
| 6 | 4 | Lando Norris | Mclaren Mercedes | 1:17.772 | +0.946s | 12 |
| 7 | 11 | Sergio Perez | Red Bull Racing Honda | 1:17.917 | +1.091s | 12 |
| 8 | 3 | Daniel Ricciardo | McLaren Mercedes | 1:17.942 | +1.116s | 15 |
| 9 | 14 | Fernando Alonso | Alpine Renault | 1:17.992 | +1.166s | 15 |
| 10 | 18 | Lance Stroll | Aston Martin Mercedes | 1:18.050 | +1.224s | 16 |
| 11 | 10 | Pierre Gasly | AlphaTauri Honda | 1:18.115 | +1.289s | 17 |
| 12 | 31 | Esteban Ocon | Alpine Renault | 1:18.174 | +1.348s | 15 |
| 13 | 5 | Sebastian Vettel | Aston Martin Mercedes | 1:18.235 | +1.409s | 15 |
| 14 | 22 | Yuki Tsunoda | AlphaTauri Honda | 1:18.461 | +1.635s | 25 |
| 15 | 7 | Kimi Räikkönen | Alfa Romeo Racing Ferrari | 1:18.683 | +1.857s | 21 |
| 16 | 63 | George Russell | Williams Mercedes | 1:18.794 | +1.968s | 14 |
| 17 | 6 | Nicholas Latifi | Williams Mercedes | 1:18.821 | +1.995s | 15 |
| 18 | 99 | Antonio Giovinazzi | Alfa Romeo Racing Ferrari | 1:19.113 | +2.287s | 14 |
| 19 | 47 | Mick Schumacher | Haas Ferrari | 1:19.406 | +2.580s | 15 |
| 20 | 9 | Nikita Mazepin | Haas Ferrari | 1:19.933 | +3.107s | 16 |