IndyCar: Crazy Nashville Pitlane could throw teams a curveball
Formula 1 would never approve such a pitlane like the one IndyCar was willing to accept for the Nashville Music City GP.
Stretching from turn 10 all the way to turn 2, and containing a 90 degree left hand bend in the middle, it is certainly the most diabolical pitlane we have seen, and that includes Toronto.
A few drivers, including Simon Pagenaud and Romain Grosjean, will have pit boxes in the middle of the curve, making for blind pit stall exits during the race. Expect some carnage.
The pit lane also exits directly into the preferred racing line in turn 2, adding another opportunity for carnage.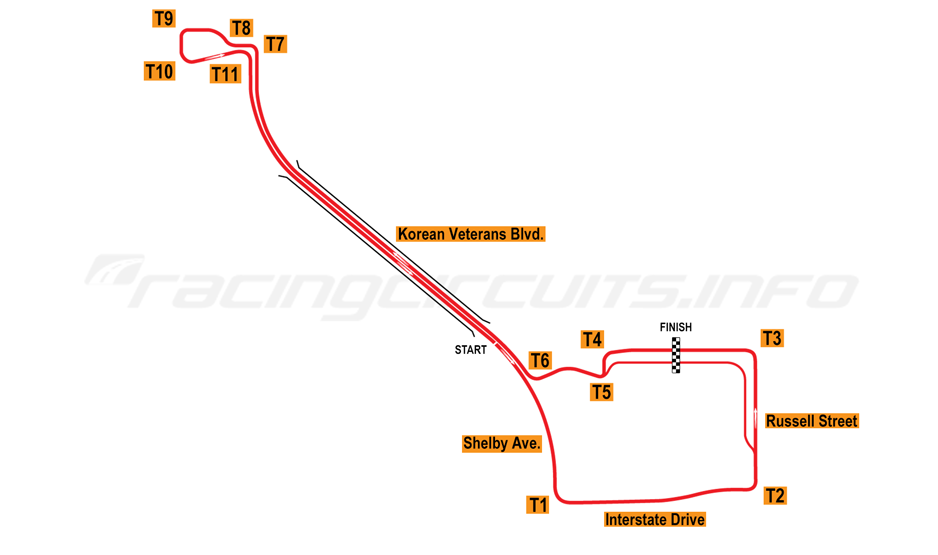 I think it'll be easier than Toronto pit lane," related Ryan Hunter-Reay in Wednesday's Press Conference. "We had to alter and switch the pit lane to the other side of the racetrack and it became super tight and very hard to negotiate.
"But yeah, this one is unique, no doubt about it.  It could present its challenges.
"I didn't take a trip down pit lane in the simulator, not even sure that was an option.  I already started thinking about it and some scenarios that could play out under yellow and things like that.
"[The racing line is] to the left at the exit of a right-hander, which means the cars are going to be exiting to the left, as well.
"Yeah, that could definitely be an issue.  We'll see.  Looking forward to seeing the track tomorrow when we get there and walk on it."
"Simulators are only as good as the model that you base it on, and that's only relative to what you actually get in real life," continued Hunter-Reay.
"The catch is nobody has actually been in a race car around this racetrack, so the simulation models are all just an educated guess.
"They're city streets, and we're converting them into a racetrack, so we're always ready to adapt.  We're always ready to kind of get to solutions overnight.
"Yeah, it's definitely a bit of a head scratcher in some areas because you've got these long straights, you've got to put the power down, but there are some kind of flowing sections that we need a good balance in the race car.
"At the moment it's anybody's guess.  We're kind of going with our typical bumpy street circuit setup and then we're going to have to adapt from there."
Mark C. reporting for AutoRacing1.com