Rumor: Rossi to retirement today
(Update)
This rumor is now upgraded to 'fact'.
Nine-time World Champion Valentino Rossi has announced that he will retire from MotoGP at the end of 2021. The Doctor will bring to a close an illustrious 25-year Grand Prix career that has seen him clinch seven premier class World Championships, win 115 Grands Prix, including a record 89 premier class victories, and stand on the podium a remarkable 235 times since he started back in 1996.
"I said I would take a decision for next year after the summer break, and I decided to stop at the end of the season," started the legendary Italian. "Unfortunately this will be my last half season as a MotoGP rider. And it's difficult, it's a very sad moment because it's difficult to say and know that next year I will not race with a motorcycle, I've done that for I think more or less 30 years!
"Next year, my life will change. But it was great, I've enjoyed it very much, it's been a long, long journey and it was really, really fun. It's 25, 26 years in the World Championship, so it was great. And I had a unforgettable moments with all my guys, the guys who work for me, so… I don't have a lot to say! Just this."
---
August 5, 2021
Petronas Yamaha SRT's Valentino Rossi has made a decision surrounding his MotoGP future and will reveal his plans later this afternoon after scheduling a special Press Conference at 1 PM ET
An exceptional press conference has been scheduled for this afternoon at the Styrian Grand Prix.
The Petronas Yamaha rider has already said that a decision on his future would be made during MotoGP's summer break, which ends today at the Red Bull Ring, and the unusual step of announcing an exceptional press conference means that it seems that decision has been made.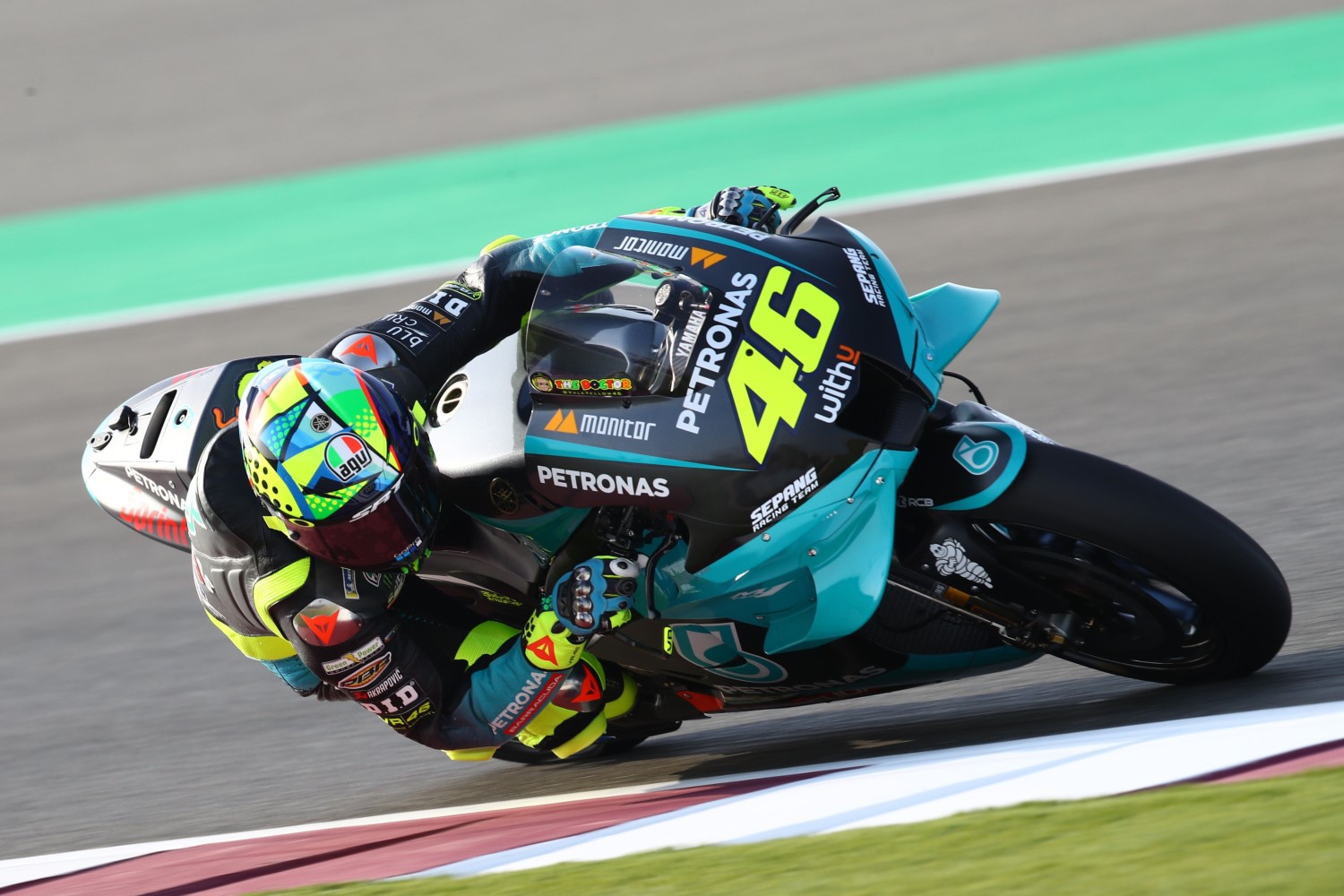 The Doctor has endured the toughest start to a premier class campaign in his illustrious career, with just the one top ten finish to his name on home soil in Mugello. There has been bright sparks throughout the opening half of 2021, however, with memorable Saturday performances in Qatar and also last time out in Assen.
Now 42, the Italian has achieved almost everything there is to achieve in the sport. The only thing he's yet to do is ride for his own team, something that 2022 could provide. At last, the rumors and intrigue surrounding whether the nine-time World Champion will hang up his leathers or continue for one more year will finally be answered.