IndyCar: First IndyCar lap for Nashville Street Course
Scott Dixon, driver of the Ganassi Racing entry #9, and Josef Newgarden, driver of the Team Penske entry #2, just completed a ceremonial  lap on the new street circuit following a red Corvette pace car giving 90-year-old Korean War veteran Joe Markham the ride of his life.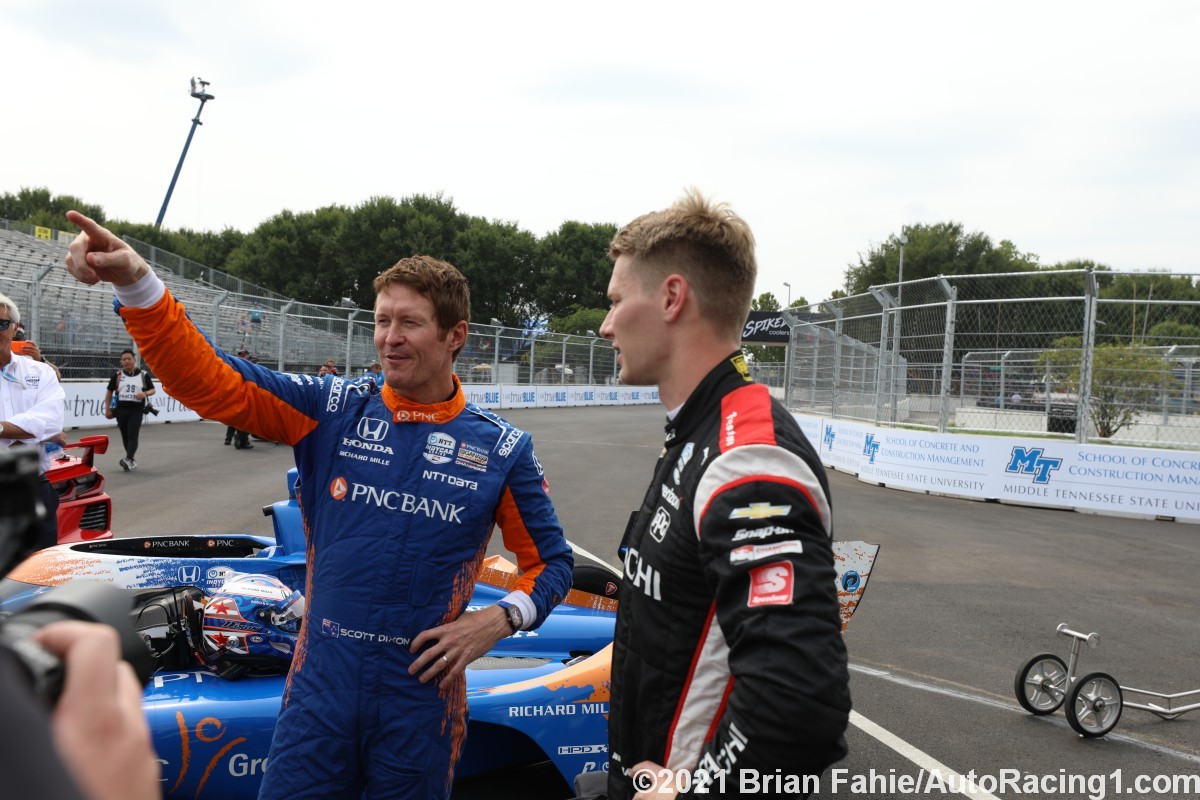 Dixon, the six time champion, and  Newgarden, the Tennessee native, were very excited to be the first to test out the new track.  The track is definitely narrow, and the concrete walls are very close.  The drivers displayed that the Memorial bridge is capable of allowing cars to race side-by-side.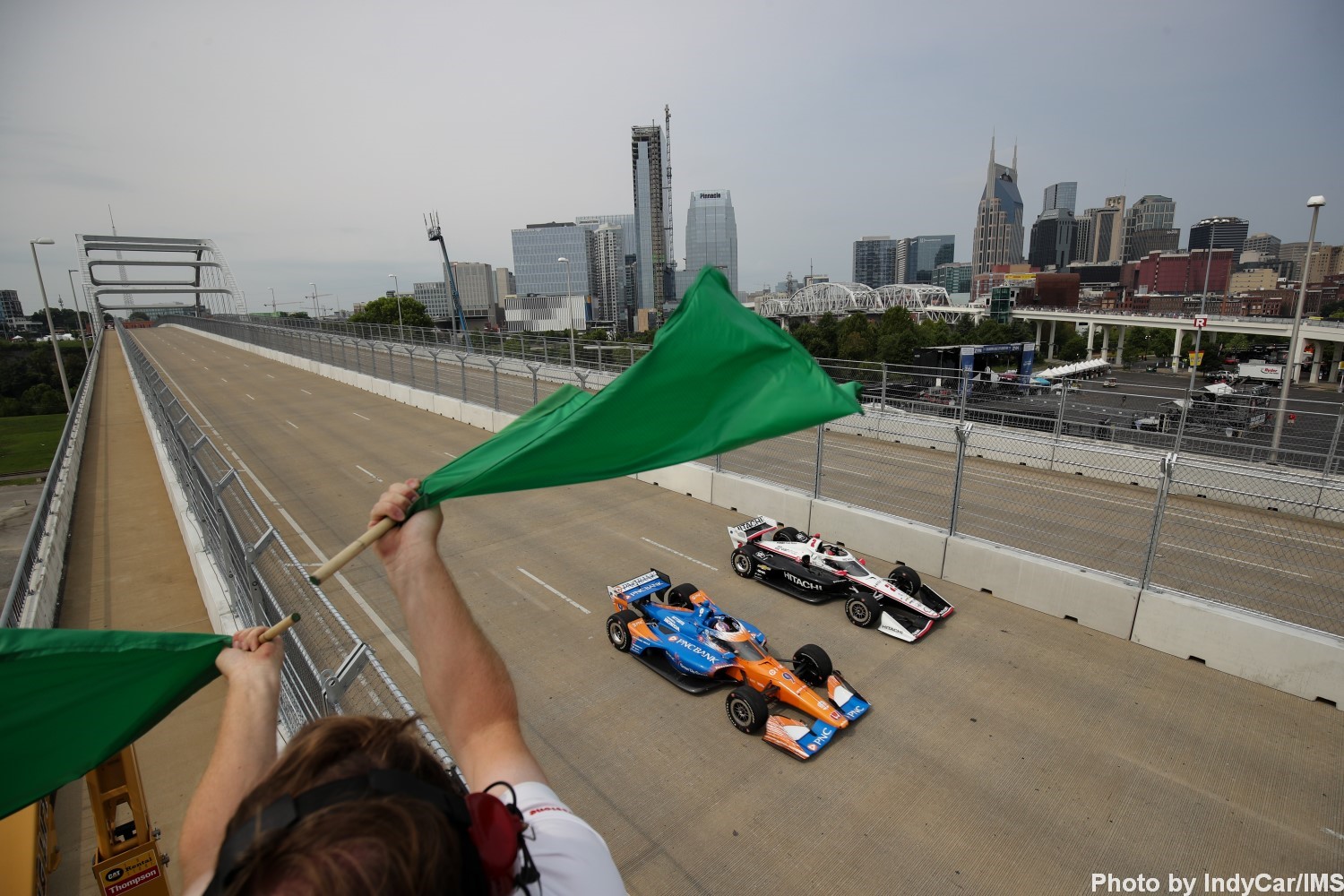 Pit lane is quite unique with the curve in the middle.  Not a curve like Toronto, which has a tight inside bit.  But a left-hand curve which allows more room between pit boxes.
The newly paved pit boxes are grippy, which could catch drivers out, and they stall the car.
Coming out of pit lane and merging with the racetrack is another challenge due to the 90-degree angle with oncoming cars that are at-speed on the track.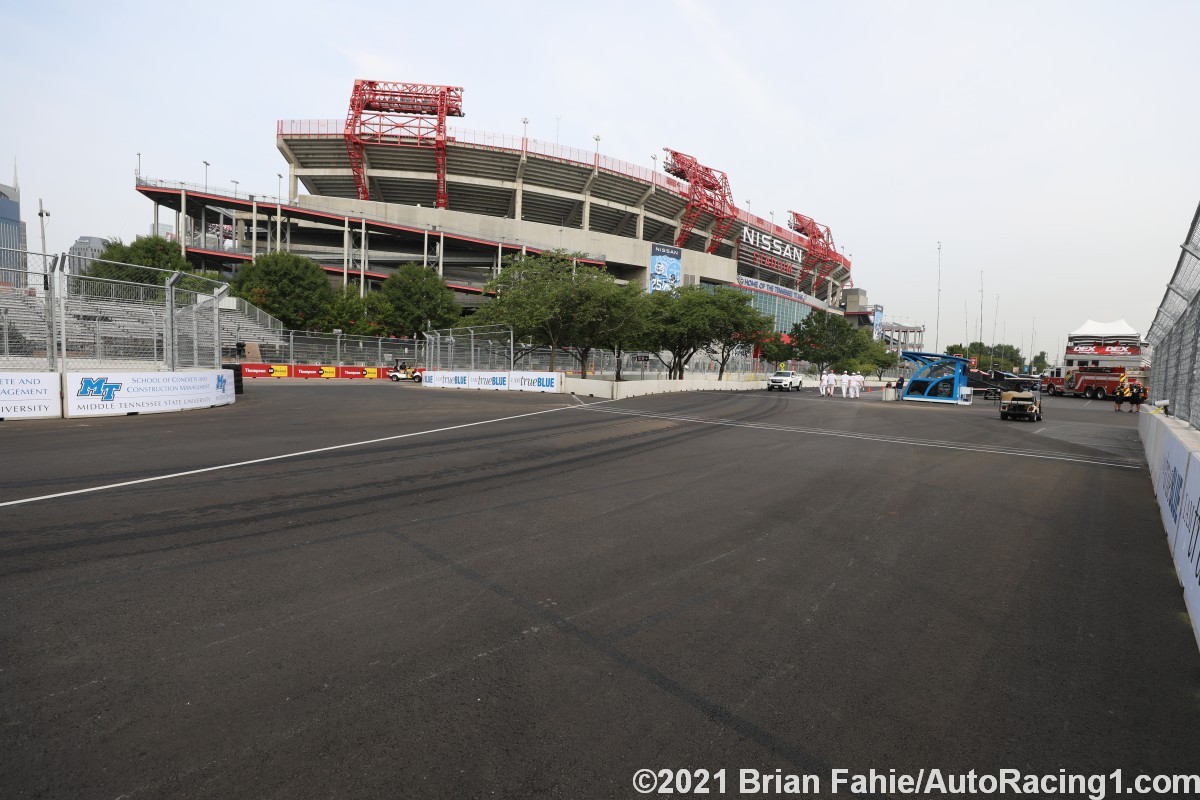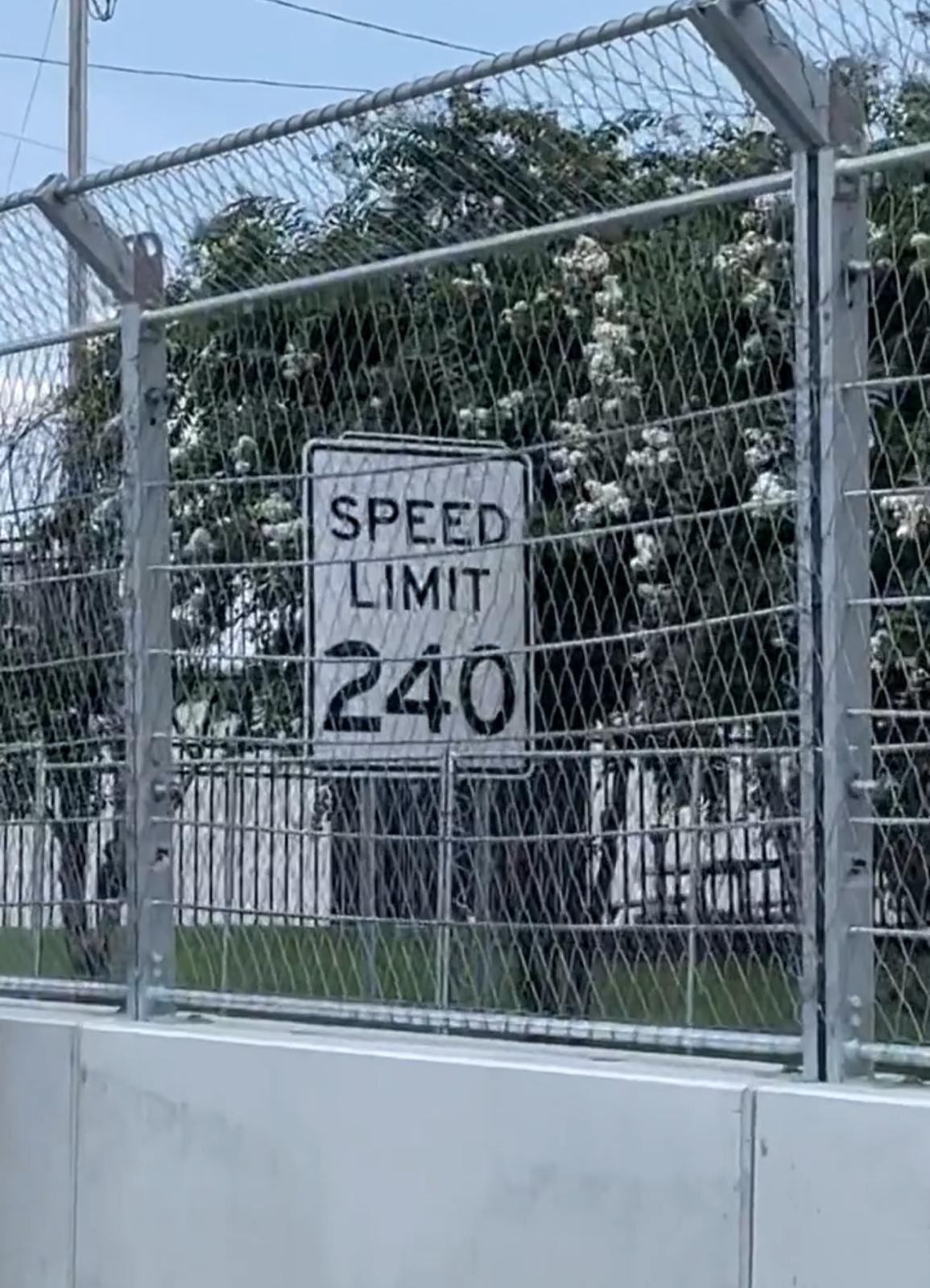 Lucille Dust reporting live from Nashville