IndyCar: Drivers like Nashville circuit, but for a few severe bumps
(Update)
Go onboard with Colton Herta as he turns a bumpy lap of the new Nashville Street Circuit.
Ride with @ColtonHerta to understand the bumpy transitions on and off the Korean War Veterans Memorial Bridge.#INDYCAR // #MusicCityGP pic.twitter.com/tgLJUkDIzo

— NTT INDYCAR SERIES (@IndyCar) August 6, 2021
---
August 7, 2021
IndyCar drivers in general liked Nashville's new street circuit but want some of its bone-jarring bumps to be fixed before today's practice and qualifying.
"The biggest issue is the Korean War Veterans Memorial Bridge," said Romain Grosjean after setting the third-fastest time Friday.
"Jumping, going down from the bridge both sides, is a bit hectic. So, hopefully, we can find a bit of a solution overnight."
"The rest of the circuit is really 'congrats, good job'," he said. "Amazing elevation. The Tarmac is actually really good. It's not too bumpy anywhere else it's just those two [areas] on the bridge that's a bit tricky."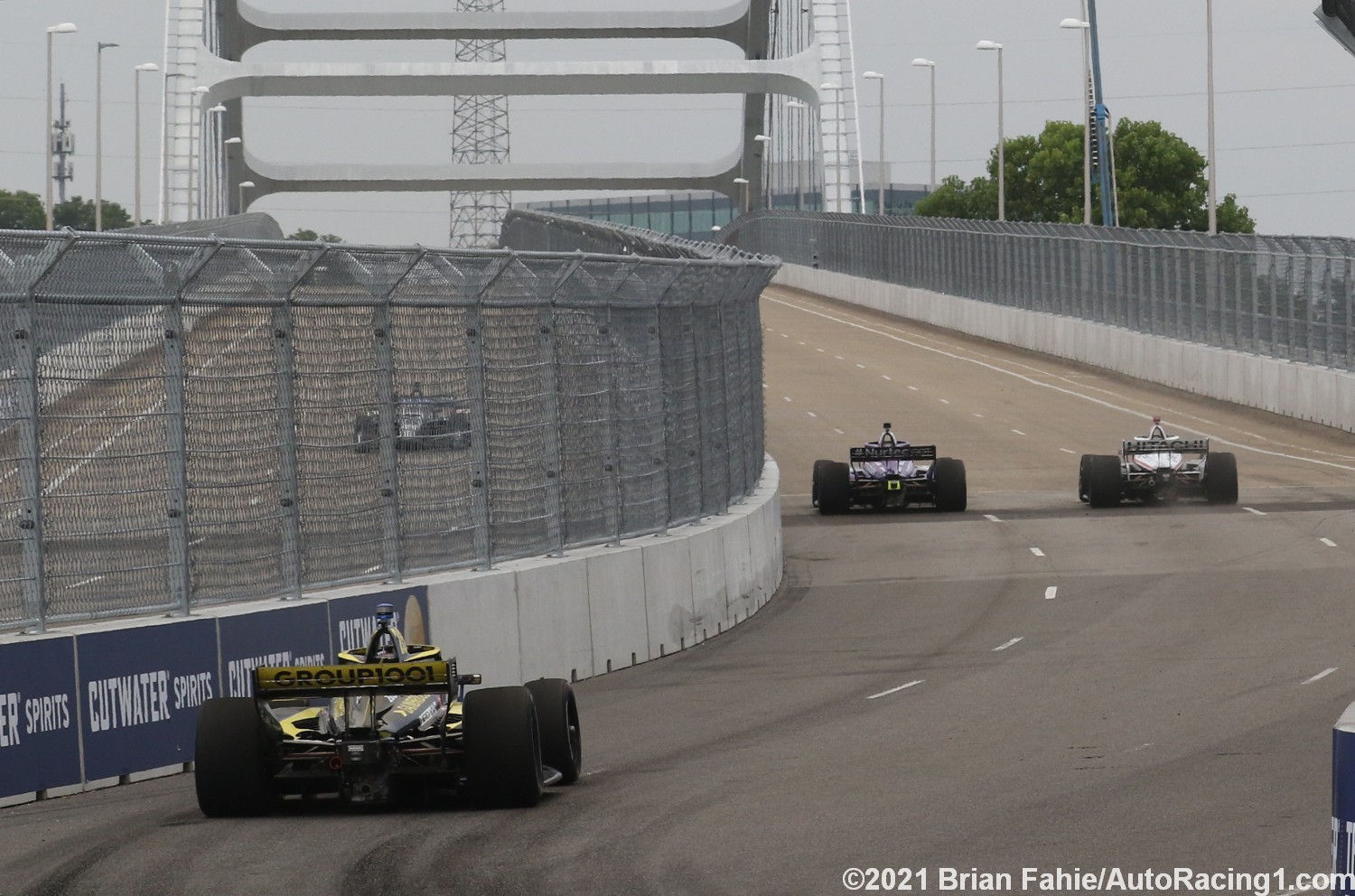 Patricio O'Ward, said "I love this place. What a cool track. The damage [he crashed] doesn't seem to be too bad. We'll be ready to go tomorrow, and we'll see what we've got for qualifying."
But O'Ward admitted the bumps drivers encounter when they first cross the bridge are "very violent".
"You're going through there and the wheel is getting knocked out of your hands," he explained. "It's very unique. It's not like any other place we go to."
Mark C. reporting for AR1.com