IndyCar: Saturday morning report from the Music City Grand Prix
Good morning from the Nissan Stadium.   It is a very humid already at the track.  Temperatures are expected to be near 90 degrees.  If you look at the radar, we might get a shower around qualifying time.
There were some unfinished grandstands yesterday.  I spoke with a worker that seemed to be working alone and was not in a hurry to get much done.   This morning Grandstands 1, 2 and 3 are completed and ready for ticket holders to watch the event.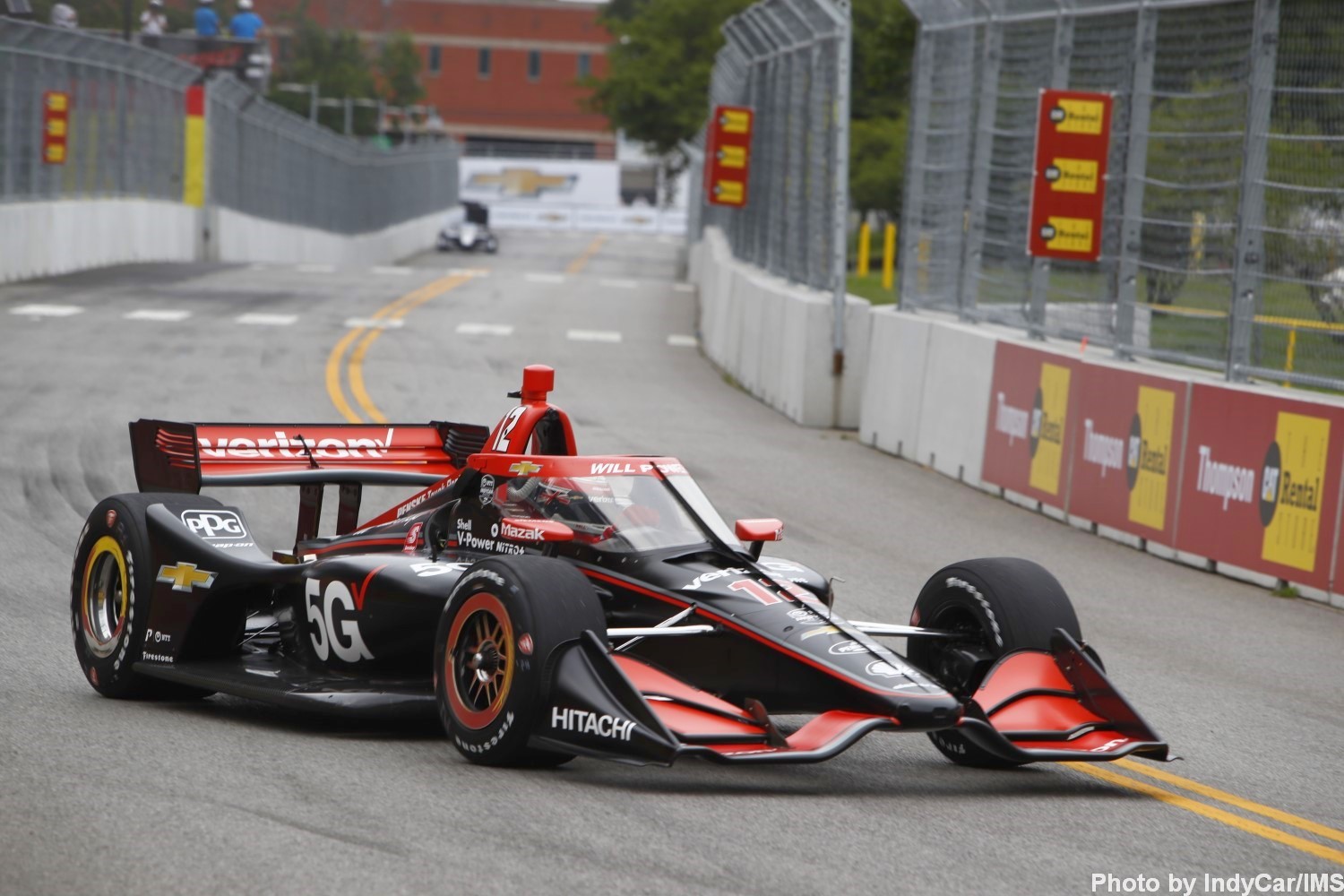 There are always challenges with a street course and Nashville is no exception to this.  Will Power, the Team Penske driver of the number 5 entry,  thought he had an answer yesterday when asked about the new course.
"Yeah, couple of big bumps.  Worst one is probably going into turn four.  If they could grind that down a little bit, it would be really nice.  The track is cool, man.  I really enjoyed it.  Really typical street course, bumps and cambers of the road you got to deal with."
Grinding down the bumps may sound easy but it comes with consequences.  Jim Michaelian, President of the Grand Prix Association of Long Beach, has been involved with the  Long Beach Grand Prix since its inception in 1975.  Michaelian commented on  Power's request.  "It is not just grinding away the bump.  Under the asphalt is the layer of foundation.  So you can only grind do far down before you have to finish the surface for racing.  It can be a very involved process."
Interesting to note was that in the one hour and 15 minute practice session yesterday, I did not see any alternative (red) tires being used during this session.  Probably because this is a new track and only the Trans Am Series and the SRO GT series were out before the IndyCars yesterday.   I know we will see those faster red tires in the practice session today.
The IndyCar schedule for today is a second 45 minute practice session at Noon CT.   The Firestone Fast Six Qualifying is scheduled for 3:30 pm CT.
Lucille Dust reporting live from Nashville