Olympic TV ratings hit rock bottom on NBC
(Update)
How awful were the final ratings for the Woke Olympics on NBC? Of the 14 bottom-rated nights since 1992, Tokyo holds 13 of those slots, including the top nine.
Tokyo's closing ceremony dropped to just nine million viewers, a crash of 47 percent from 2016.
None of this has anything to do with the performance of Team U.S.A. America won the most gold medals in Tokyo (39), and won a total of 113 medals, 25 more than second-place China.
But what did woke NBC expect? What did the Olympics expect? Chubby, middle-aged men were allowed to cheat and compete as women. You had the most unappealing, entitled, bitter, and smug athletes in the world as the face of the Olympics — Megan Rapinoe and Gwen Berry. The Games' biggest star, Simone Biles, was treated as a selfless and heroic mental health trailblazer after she choked. And then, after she made her big third-place comeback, she said she did it for herself.
This is also what happened to the Woke Oscars, the Woke Golden Globes, the Woke NBA Finals, the Woke World Series, the Woke NFL, and Woke news outlets such as MSNBC and CNN.
Get woke, go broke.
---
August 9, 2021
Get woke, go broke.
In this case, NBC was the middleman in an Olympics where many of the athletes were less than thrilled to be representing the United States.  And TV viewers were more than happy to tune them out – the emergence of Black Lives Matter in the sports world has led to a backlash among Americans," said Patrick Murray, director of the independent Monmouth University Polling Institute.
On July 26, for example, there were only 14.7 million people watching primetime coverage — a 49 percent drop from the 2016 Olympics and a 53 percent decline from the 2012 Olympics, Fox News reported.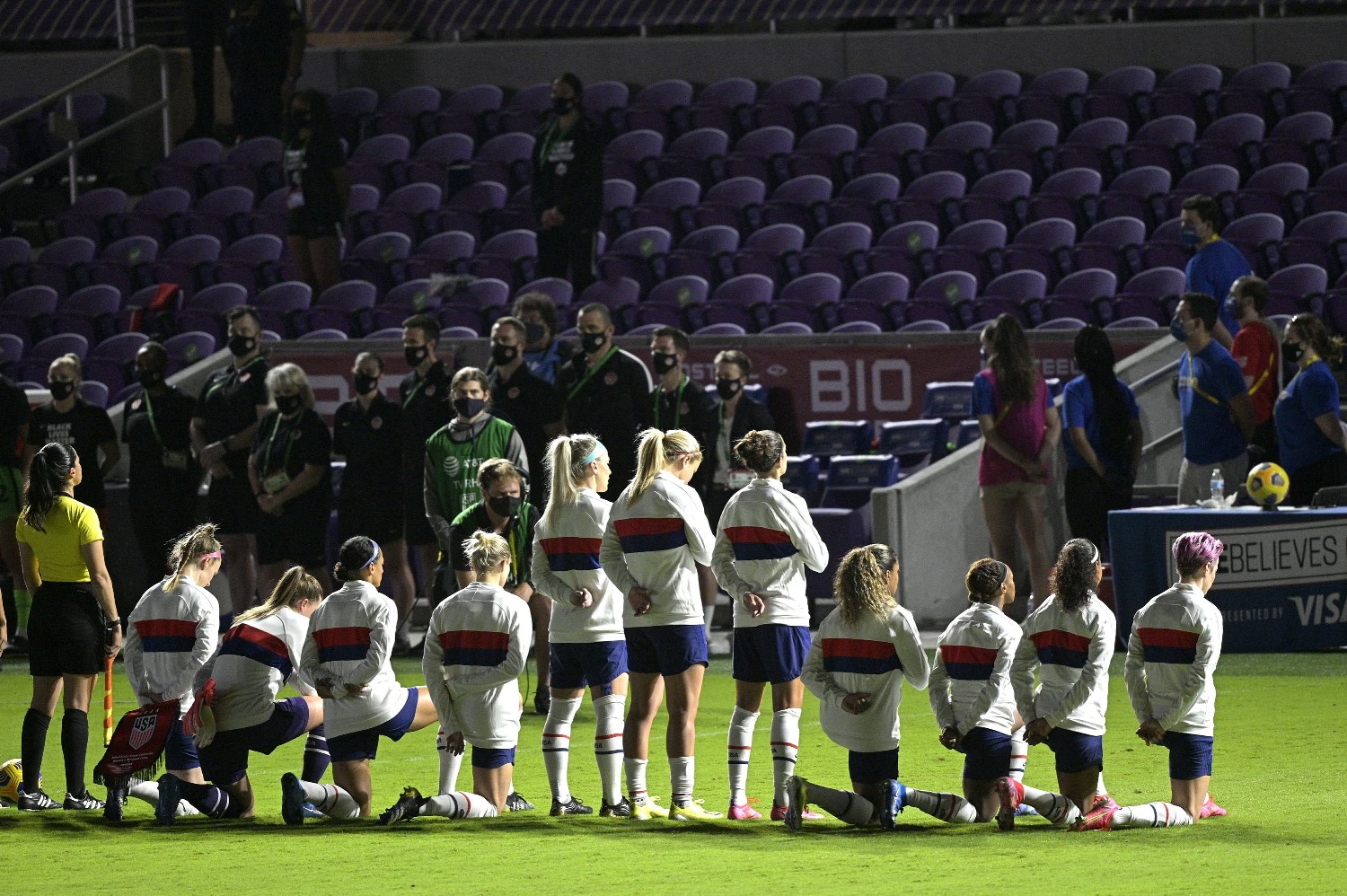 These ratings are so poor that the network began re-airing commercials for advertisers at no additional charge.
The Monmouth University Polling Institute released a poll showing that 43 percent of Americans did not have much interest in watching the games whatsoever because of the politics bullshit displayed by the athletes.