IndyCar: Big Machine Spiked Coolers GP postscript
I have to admit: I have mixed feelings on this whole joint NASCAR/IndyCar weekend thing.
From the perspective of fans and media, I like the idea that the stars and cars of both series can be accessed in one weekend under one roof so to speak. There also has to be value for the sponsors getting their products in front of different audiences. For example, during the IndyCar race we saw Daniel Suarez, Ryan Blaney, and Joey Logano and others on TV plugging their sponsors. I didn't watch the NASCAR race, as I was travelling, but there would be value in IndyCar drivers promoting themselves and their sponsors during NASCAR races.
And really, I think more could actually be done with such an event. For example, winning drivers from each of the races could earn a berth in a race for the other series. For example, Will Power would run a NASCAR race on say the Daytona road course and A.J. Allmendinger (ironic that he won) or Kyle Larson could run an IndyCar race. To be clear, I know such things cost money, and I don't want to be Mr. Spend-Other-People's-Money guy. But perhaps you could get a sponsor to bankroll such an endeavor.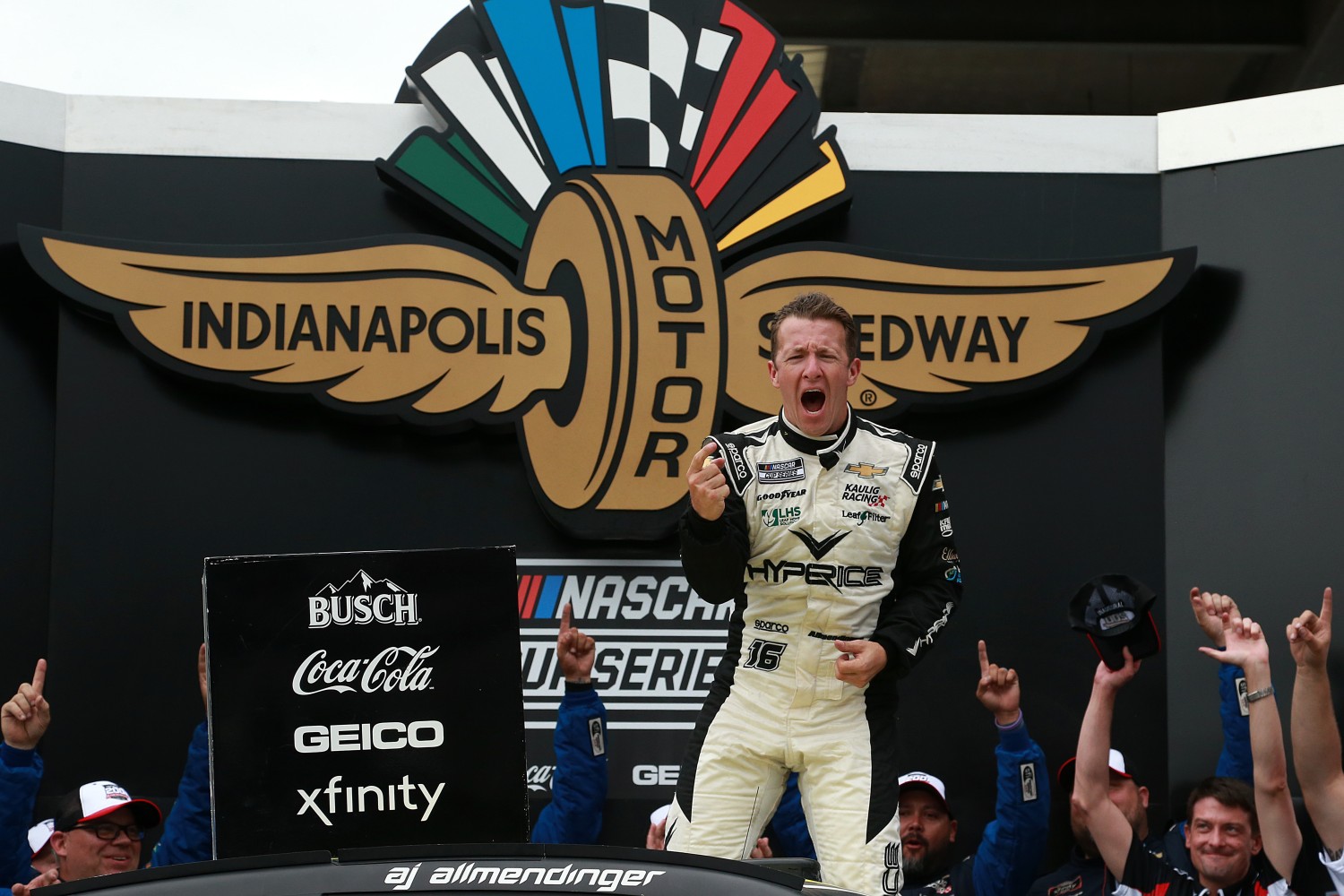 Even if you don't like my idea specifically, my point is if you're going to do a weekend like this (and I love the idea), turn it into some sort of extravaganza that carries some buzz beyond the actual weekend.
From an IndyCar perspective there are a few things I don't love. For one, I'm not sure INDYCAR needs to run the IMS road course twice a year in front of 90% empty stands. I get why they run the road course at in May, as a way of 'bookending' the month and delivering more content. But does the series need to run the IMS road course a second time? Do they need to do it in the heat of August?
And do they need to do it shoehorned  between two other Midwest race weekends in Nashville and Gateway?
And does it makes sense to run the Brickyard near the end of a summer that sees numerous racing series running throughout the Midwest at Road America, Mid-Ohio, Detroit, Michigan, Kentucky, and numerous other tracks?
Again, love the idea. But how exactly to maximize the event and really make it a boon for all parties should be considered.
Power/Hinch
As for the IndyCar race, Will Power bounced back from a miserable weekend in Nashville to score his first win of 2021, and fifth on the IMS road course. Power has now won an IndyCar race in every season since 2007 – a 15-year stretch. It was the 40th IndyCar win for the Australian who now holds fifth place on the all-time wins list.
Of course, Saturday wasn't all smooth sailing.
For around 20 laps prior to the caution flying for Alex Palou on lap 68, Will Power found himself stuck behind the lapped car of James Hinchcliffe. Power began to express frustration on the radio and not being able to get around the Canadian, as second-place Colton Herta began to cut into Power's lead. Herta and Hinchcliffe are of course Andretti Autosport teammates.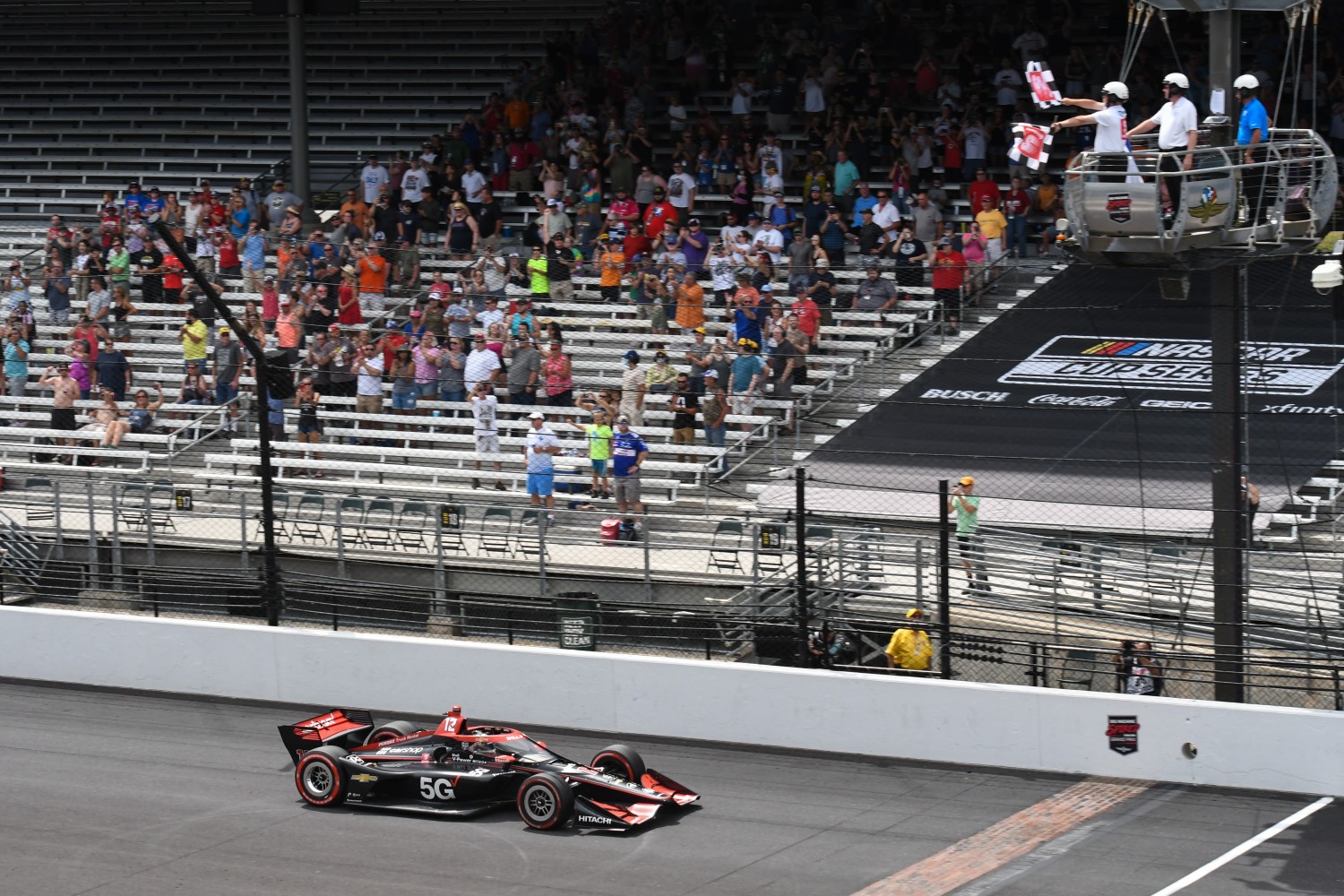 Now, Power's grievance does raise a fair point of teammates potentially running interference for each other. In IndyCar you have teams with as many as 4 cars and teams with as few as one. The series would not want a situation in which the multi-car teams can use their slower cars as shields and gang up on others. While this scenario has not often been an issue, it has the potential to be one. And the series SHOULD legislate against teams and drivers in the case of such deliberate interference.
Problem is, the Hinch/Power deal was not one of those cases. For one, there is no evidence that Andretti Autosport coordinated to have Hinchcliffe run some sort of deliberate interference. Also, Hinch did not drive aggressively to impede Power. There was no swerving or chopping in the brake zone, or anything that could have even been interpreted as dirty. Because the Penske car seemed unable to get close enough for the overtake, Hinchcliffe simply ran the line he had been running for the previous 50 laps.
Last, and in my view is the biggest thing: Hinchcliffe has a right to race for his spot on the lead lap. If Power is so much faster, well, he is free to drive past him. But the idea that a car at the end of the lead lap should just acquiesce and roll out the red carpet for the leader is silly. Hinchcliffe did ultimately get benefit from a yellow flag and never did go a lap down.
Jimmie
Power's struggles with Hinchcliffe perhaps worked in the favor of one Jimmie Johnson. The seven-time NASCAR champion was a few seconds ahead of Hinch during much of the time Power was stuck behind him, running P24 on the lead lap. And like Hinchcliffe, Johnson was the beneficiary of the caution flying on lap 68 for When the caution flew on lap 68 for Alex Palou. Ultimately, Johnson would finish 19th, tying his career best finish (St. Pete earlier this year).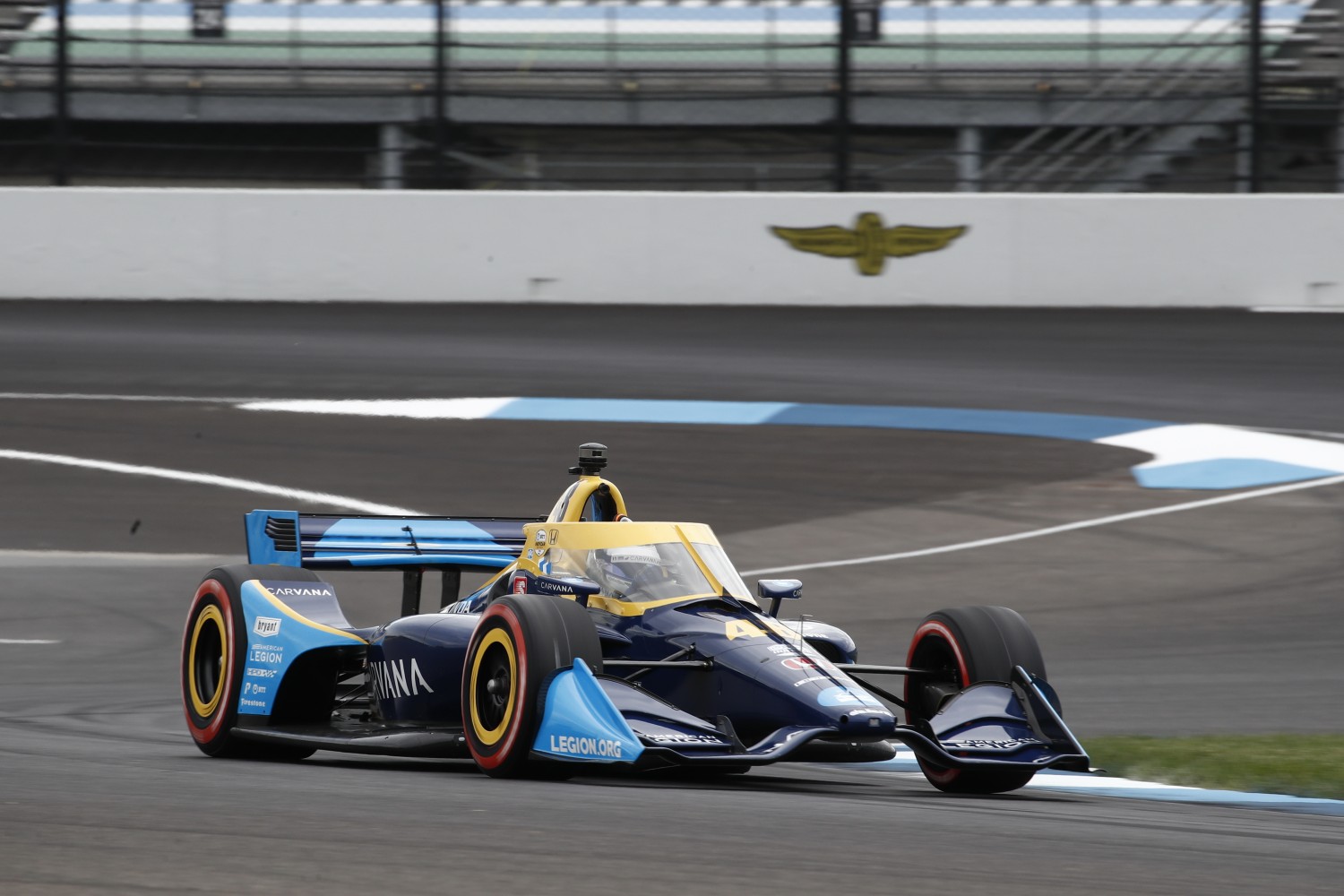 But here's the key thing: in a race that stayed green or the first 67 laps, Johnson managed to stay on the lead lap. This represents the most competitive he has been since coming to IndyCar. Furthermore, I received no "Jimmie Johnson accident, drink!" texts, as there were no silly spins or trips to the tire barriers for Johnson this weekend.
In short, Johnson had BY FAR his best showing in IndyCar to date.
Palou
A top-5 finish seemed a foregone conclusion before Alex Palou lost his Honda engine on lap 67. The DNF was Palou's first of 2021. And the 27th-place finish marked only the third time the Spaniard has finished outside the top-10.
Luckily for Palou, his immediate championship contenders didn't make the DNF sting as much as it could. While Patricio O'Ward finished fifth, Scott Dixon (17th) and Josef Newgarden (8th) had rather pedestrian showings.
As we know, the Spaniard has had the proverbial ice water in his veins during the 2021 season. It will be very interesting to see how he responds to his first major setback.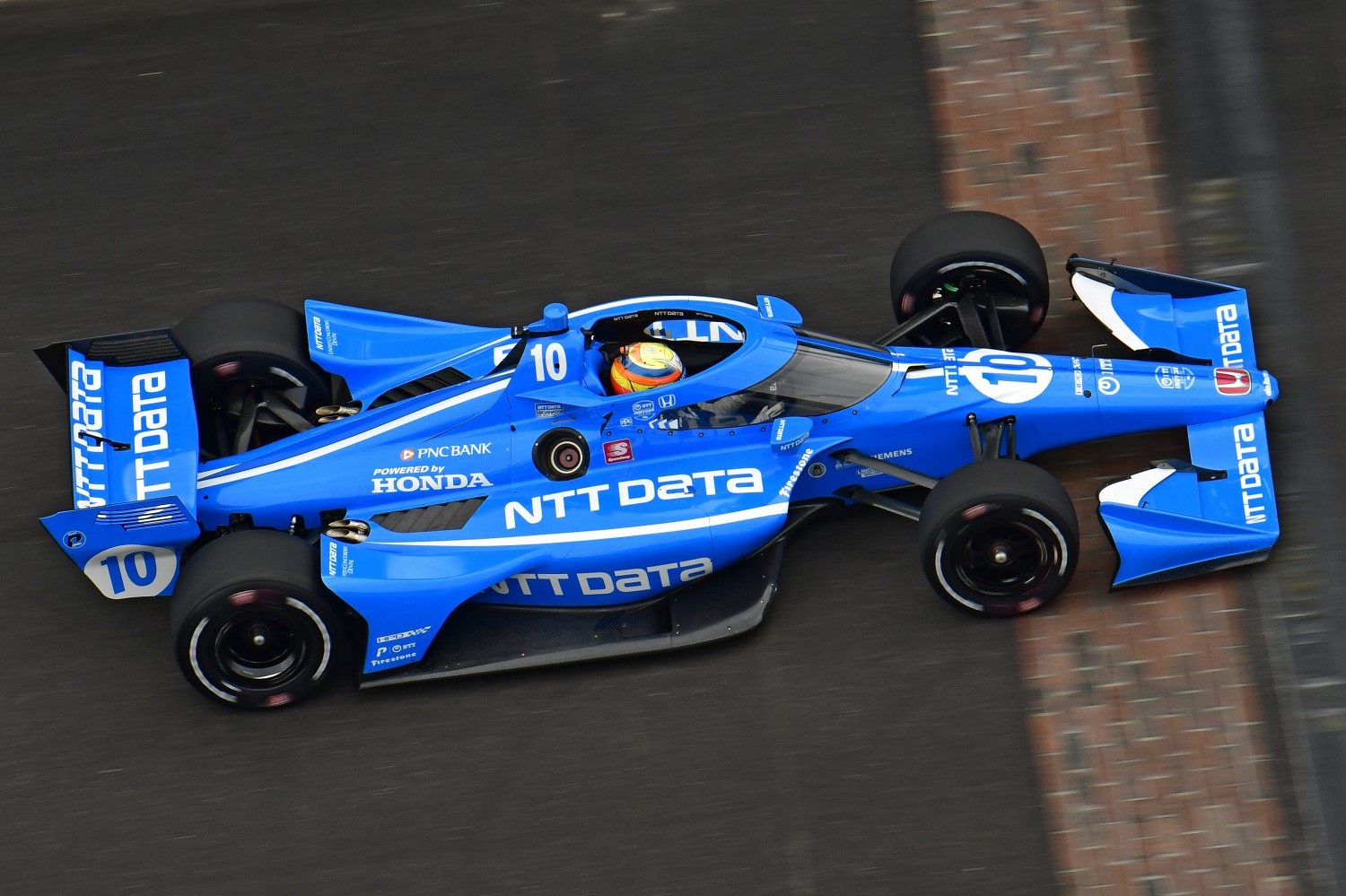 Speaking of the Championship
Here's where we are headed into Gateway.
1. Palou – 415
2. O'Ward – 394
3. Dixon – 381
4. Newgarden – 363
5. Ericsson – 353
I know he's only one of three drivers to win two races, but I have not seen the top-level speed from Ericsson to think he can reel off three of 4 to take the championship. So, that cuts the field down to four in my view.
Newgarden in fourth is capable of reeling off three of 4, and goes to one of his favorite tracks this weekend at Gateway. It is at this point probably an imperative for Newgarden to take a healthy points haul from Gateway.
Dixon is interesting. He is of course, Dixon, the six-time champion, so he's always a factor, you can never count him out, whatever the appropriate cliché is. And 34 points with 4 races left is not that sizable a deficit. Still, we have not seen the form from Dixon from previous seasons, as he has only three podium finishes. Furthermore, in Palou, Dixon seems to be battling a younger version of himself.
In other words, in the years Dixon has led title races late in the season, we always say something to effect of "Dixon isn't backing up, someone has to go get him." Well, if Palou keeps up his current form (the engine failing Saturday wasn't his doing), he's not backing up. Dixon, or whoever else, needs to go get him.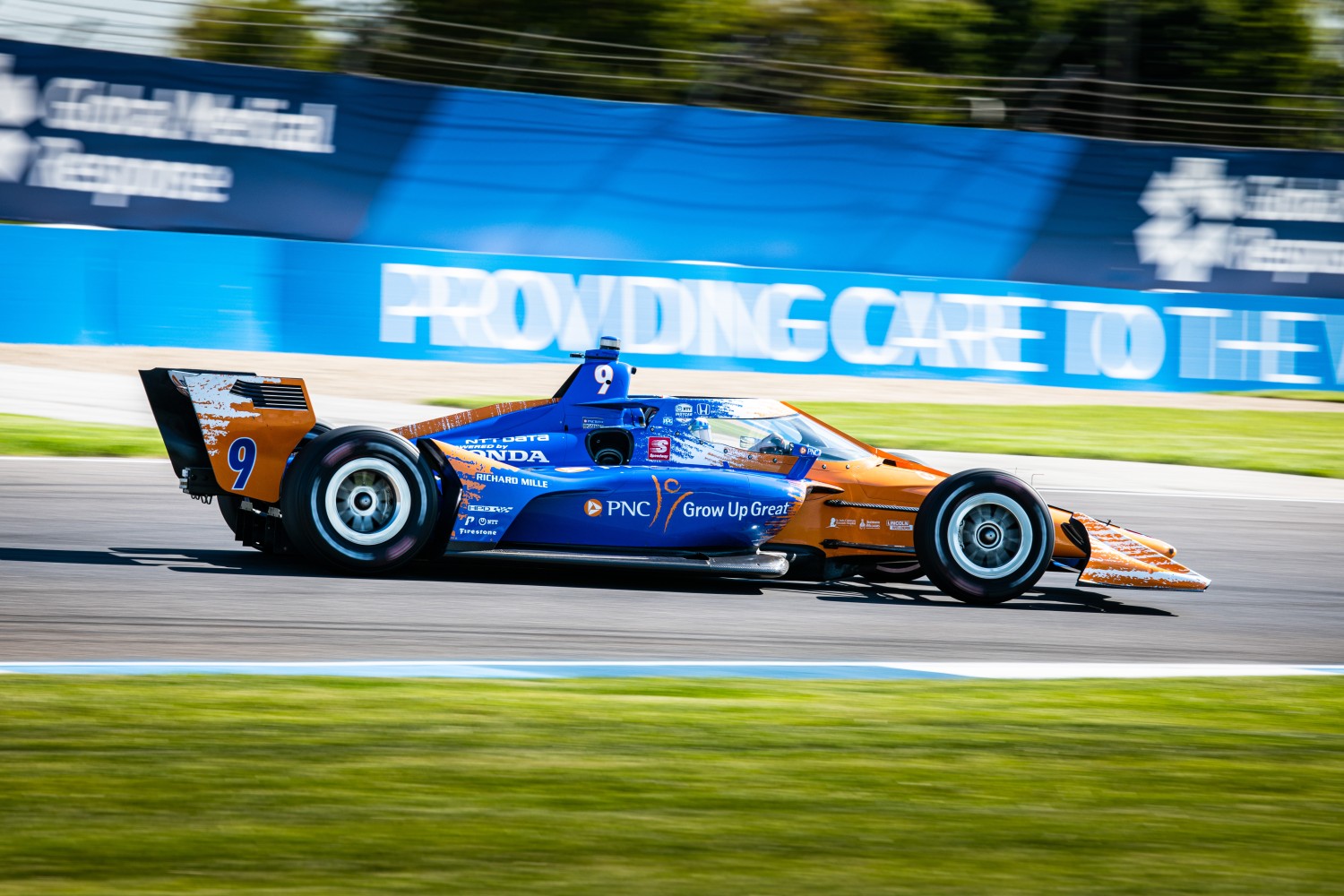 And potentially, Patricio O'Ward could go get him. The Mexican probably would have had a better finish Saturday from pole had he not started on Firestone Red tires (Christian Lundgaard was also on the wrong side of the tire choice). But O'Ward has shown the pure speed to potentially chase Palou down.
Whatever happens, it should be a fun final four races with four heavyweight contenders so to speak. But if I'm a betting man, give me the consistency, pace, and demeanor I've seen from Palou in 2021, and I'll take my chances.
Brian Carroccio is a senior columnist for AutoRacing1. He can be contacted at BrianC@AutoRacing1.com.