NASCAR: Cincinnati Incorporated on board with Kyle Larson at Michigan
his Sunday's race at Michigan International Speedway marks the first of two races Cincinnati Incorporated (CI) will appear as the primary sponsor on the No. 5 Chevrolet Camaro ZL1 1LE. Cincinnati is a U.S.-based manufacturer of metal fabrication machinery and has shipped close to 60,000 machines in its 120 years of operation. On its 80-acre campus in Harrison, Ohio, sits a 500,000-square-foot plant, which manufactures CNC laser cutters, press brakes, shears, automation, powder metal presses, and additive manufacturing equipment.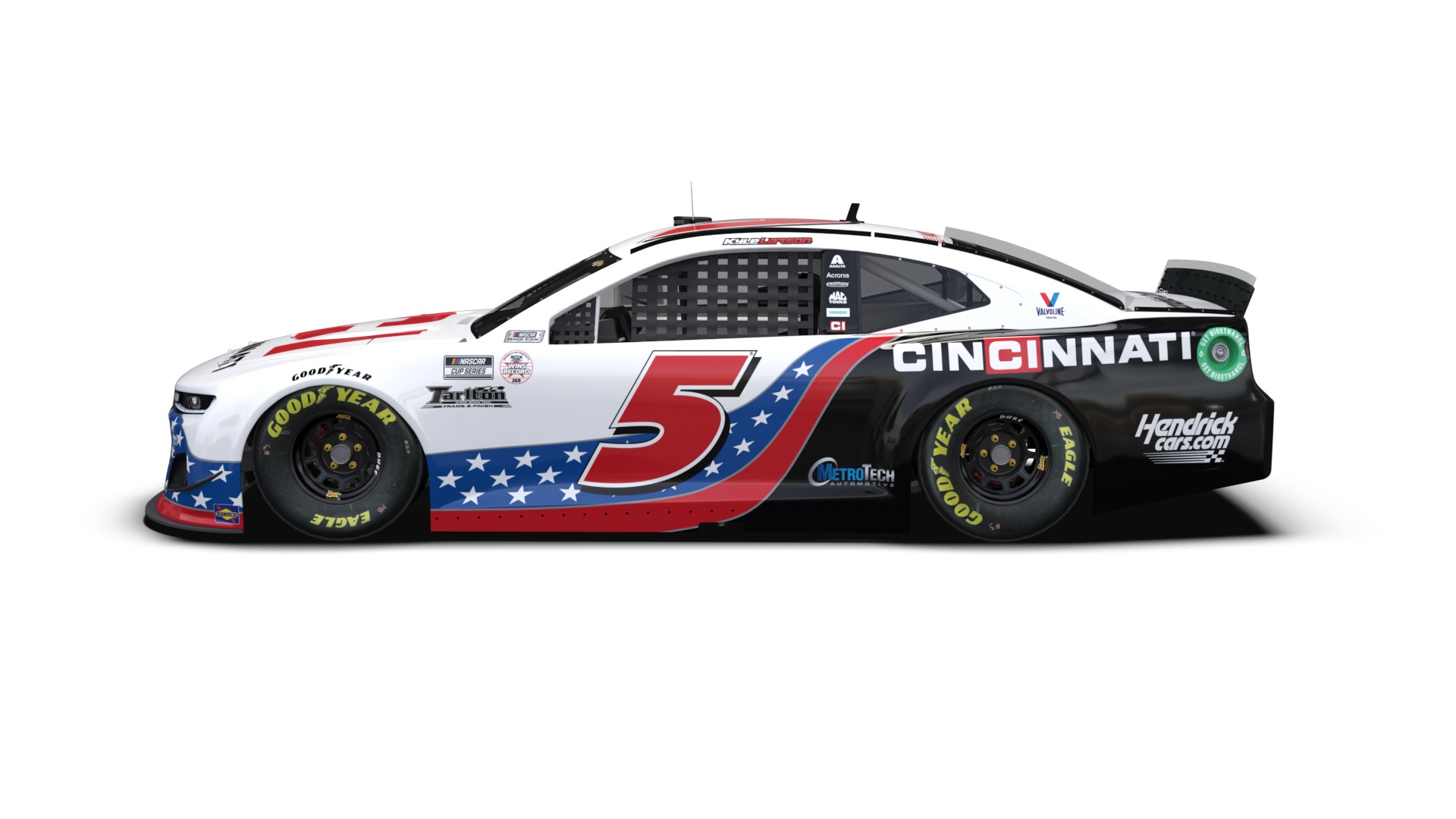 In 12 starts at the 2-mile Michigan International Speedway, Larson has three wins, five top-five finishes, six top-10s and has led 150 laps. His three wins occurred consecutively from August 2016 through August 2017. The circuit located in the Irish Hills of Michigan is the only Cup Series track where Larson has scored multiple victories.
Through 24 of 36 Cup Series races, Larson leads the series in wins (career-best five), top-five finishes (13), top-10s (17), stage wins (12), playoff points (37), and laps led (career-best 1,496). In fact, he has paced the field 692 more times than any competitor this season and his stage wins are the most by seven.
The driver of the No. 5 Cincinnati Chevrolet Camaro ZL1 1LE has a series-high five victories in 2021. Larson has visited victory lane at Watkins Glen International, Nashville Superspeedway, Sonoma Raceway, Charlotte Motor Speedway and Las Vegas Motor Speedway this year. In June, he scored a $1 million payday in the non-points NASCAR All-Star Race at Texas Motor Speedway.  Hendrick Motorsports PR