Rumor: Kyle Larson to race in 2023 Indy 500
(3rd Update)
NASCAR ace Kyle Larson talking to Marcus Ericsson and watching from Jimmie Johnson's IndyCar pit box during the Gallagher GP shows just how interested Larson is to drive in the Indy 500 perhaps next year. Hanging out with the Ganassi boys – will he drive for Ganassi in the Indy 500?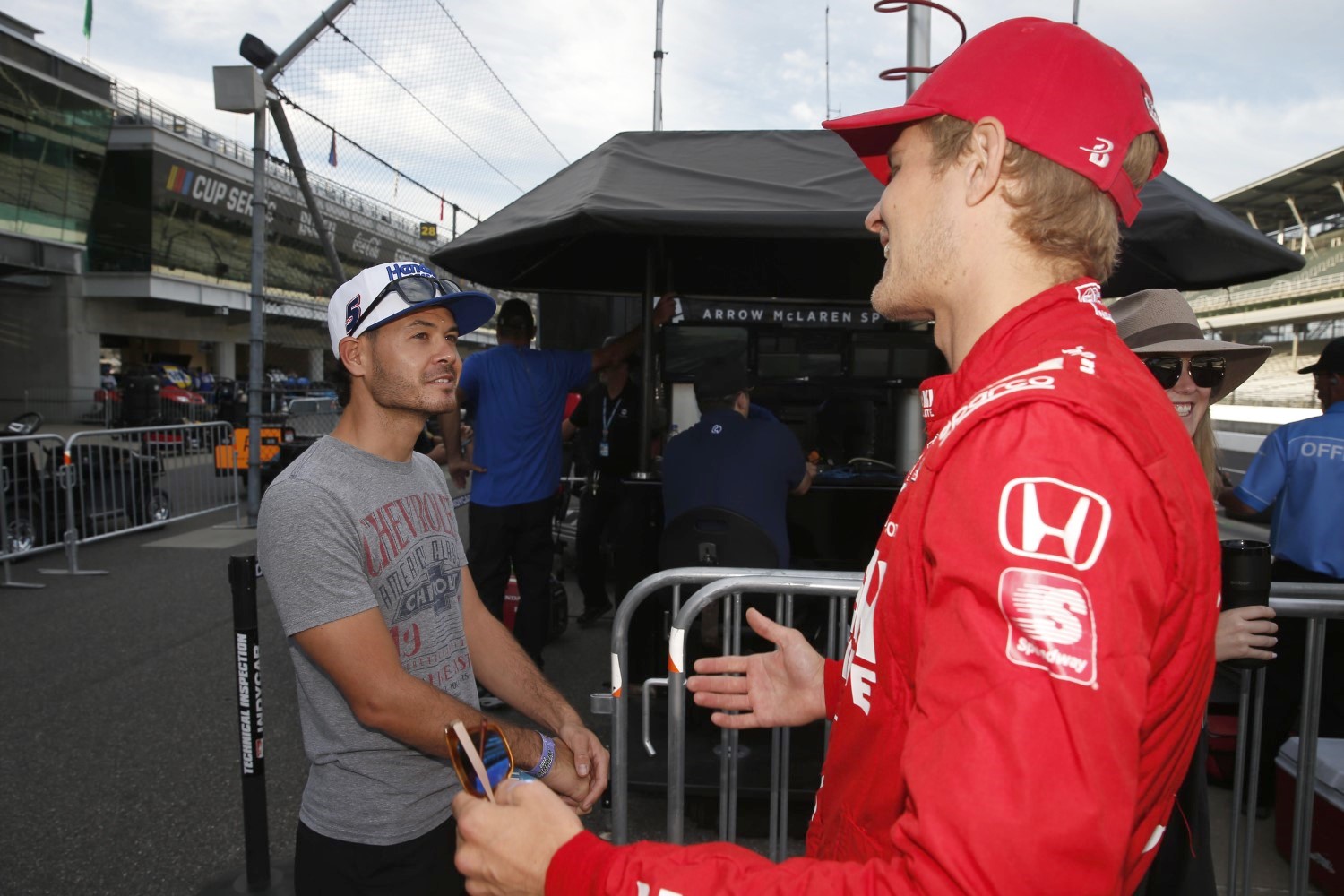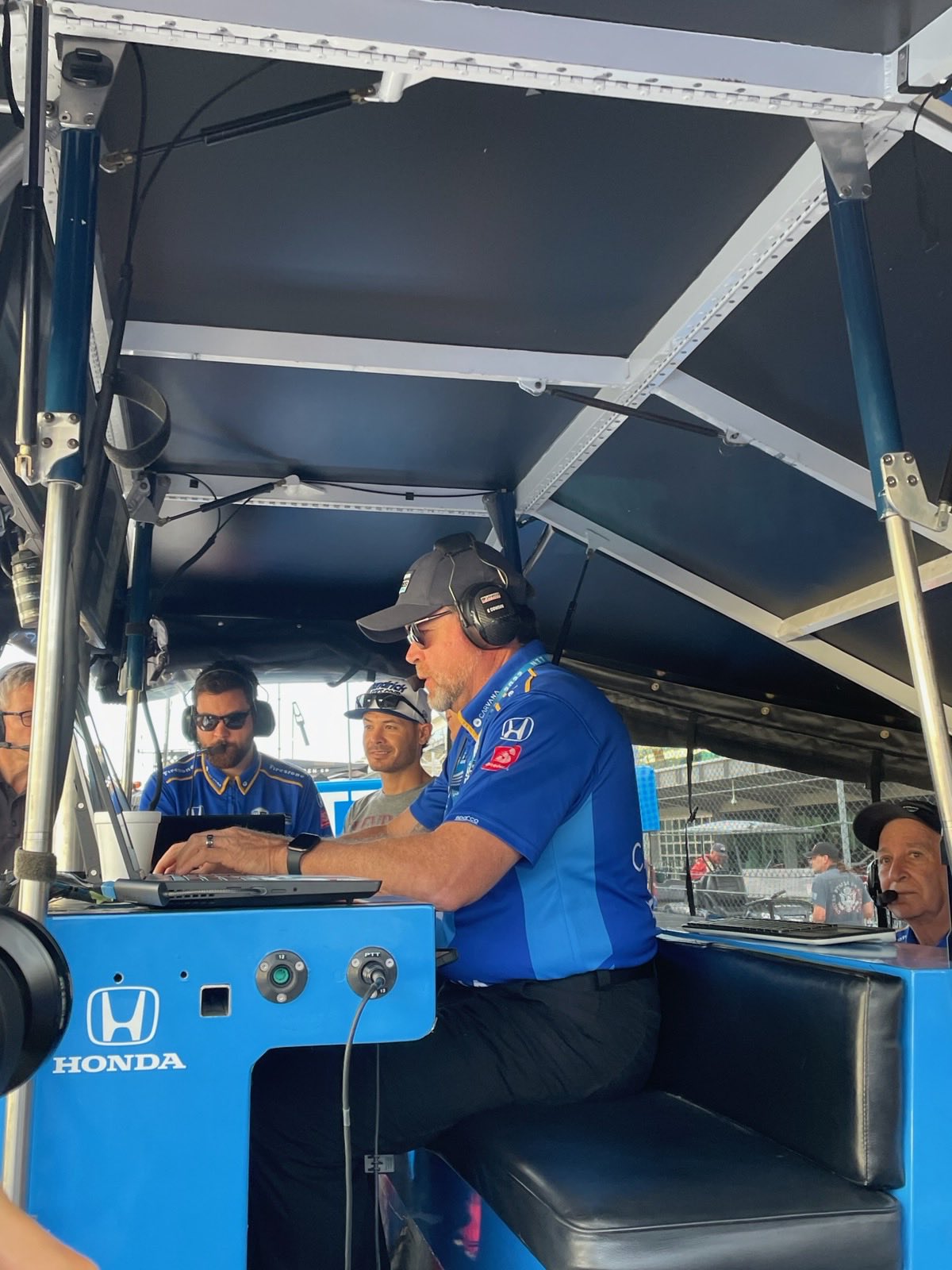 ---
August 20, 2021
Larson's success has begun to gain him a level of mainstream notoriety that has been enjoyed in the past by other all-around drivers — Mario Andretti, A.J. Foyt, and Tony Stewart — who could and would race anything and would win heaps of races doing it. While those outside of racing have taken notice of just how talented he is, his success across many different forms of racing has inspired the imagination of those in motorsports.
"I would love to run the Indy 500 someday," Larson told CBS Sports. "But I would only want to do it if the right opportunity was out there, and I was in a car I felt like was capable of winning with a team and crew that has a history of winning here at the Speedway," Larson said. "Those cars, I've never driven them, but they're probably way different than anything I've ever driven. So, it would take a lot of time and effort to get good and get comfortable at it.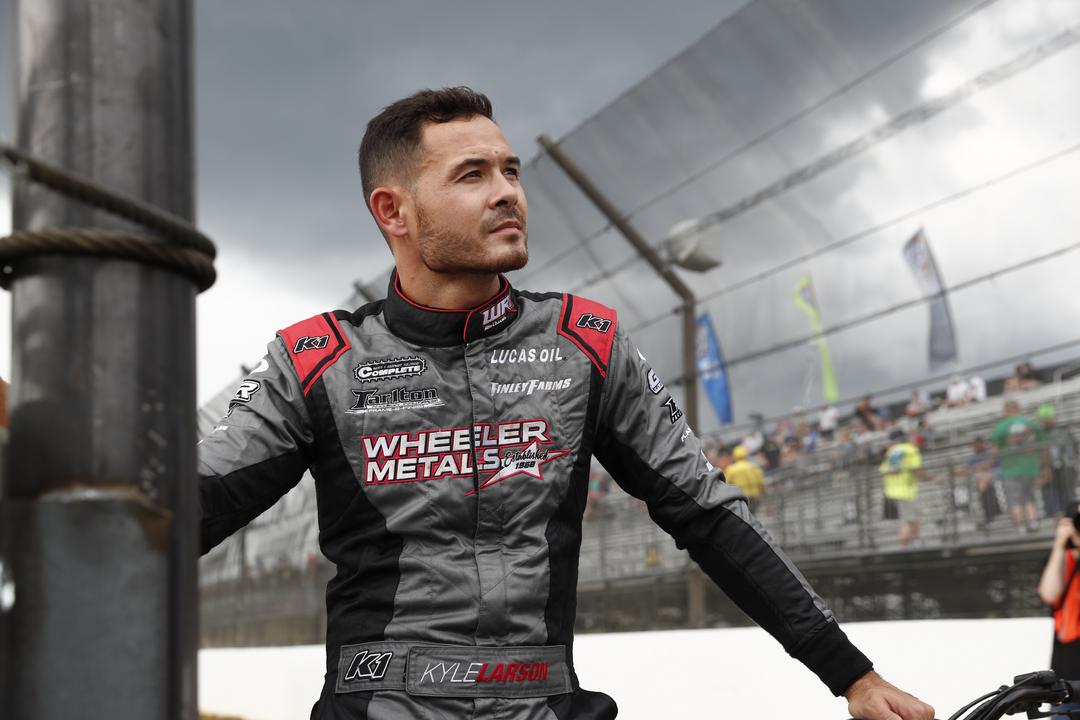 "And I don't want to just show up and say that I competed in the Indy 500. I want to actually give myself a legitimate shot of winning. And with that comes a lot of work. But yeah, I would totally do it if the right opportunity was there."
Mark C. of AutoRacing1.com has declared Larson to be the best racecar driver in the United States, hands-down."
"I think the definition of 'the greatest racecar driver' is different to everybody," Larson said. "I see a lot of people who think that Formula 1 is where the greatest drivers in the world race, so their race fans might think one driver is better than an American racer or whatever. I think either way, getting the compliments from peers and competitors and whoever it may be, it makes you feel good inside and keeps you wanting to make yourself even better."
---
August 19, 2021
See added tweet below – Roger Penske at IMS last night for the BC39 Midget race (won by Kyle Larson)  dropping a big hint that he is indeed working on getting Kyle Larson a ride in the Indy 500 – perhaps to drive his #22 car.
---
August 19, 2021
The absolute best American race car driver in the current era is Kyle Larson.  He is  a stud in everything he drives – NASCAR, USAC, World of Outlaws.
He started his career in open wheel cars and to this day keeps winning in Sprint and Midgets week-in and week-out.
Much to the chagrin of the Cancel Culture who tried to ruin his career, Larson is a Superstar.
Rumor has it that Roger Penske is working to get Kyle Larson a ride for the 2022 Indy 500. He is seen below talking to Larson last night at IMS after Larson won the BC39 USAC race.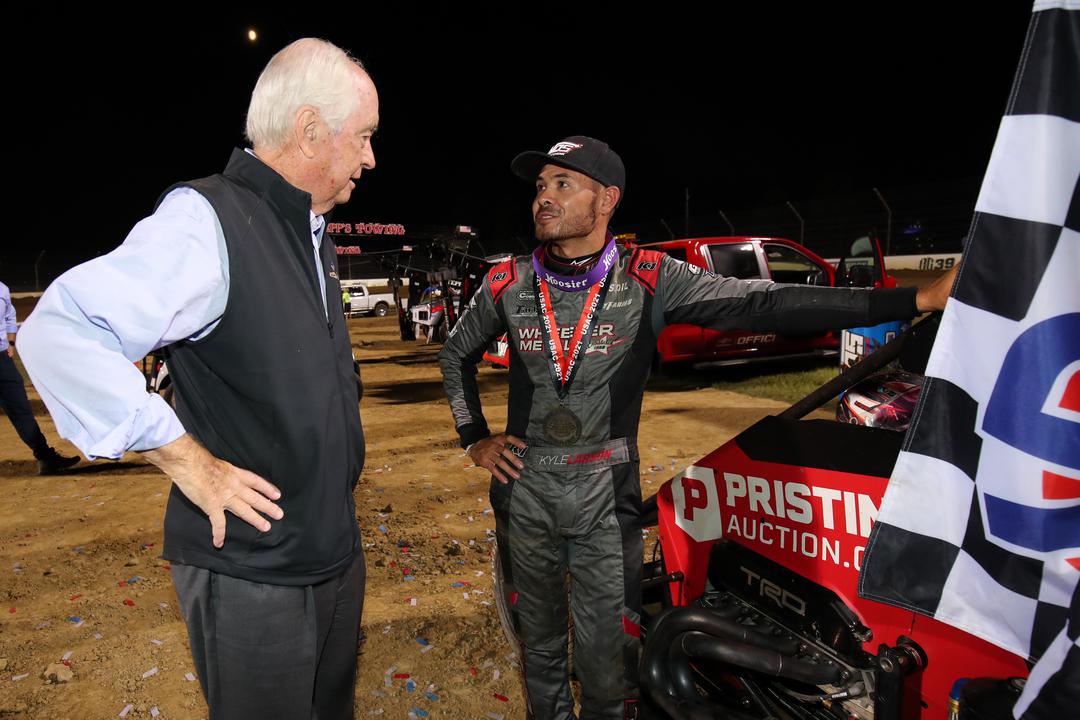 Since Larson drives Chevy powered cars in NASCAR, one might think that he would drive for Roger Penske's Chevy IndyCar team, but Roger never runs a one-off car just for the Indy 500, at least not of late. Might he make an exception for Larson?
Many other teams do run one-off cars for the Indy 500, both Chevy and Honda teams – like Ed Carpenter Racing, Andretti Autosport, RLL, AJ Foyt, Dale Coyne, etc.
At this point we could only speculate who might put a deal together for Larson, but it is fairly safe to say that with HendrickCars.com solidly behind Larson in everything he races, they would be his primary sponsor for any Indy 500 deal.
With rumors Team Penske might drop back to a 3-car team in 2022 for Newgarden, Power and McLaughlin, might we see Larson in the #22 Team Penske Chevy for the Indy 500 only?
Here's Roger Penske teasing us ooooorrrr perhaps dropping a hint that he knows exactly who we all really want to see in an Indy 500 in the near future.

Video: @FloRacing pic.twitter.com/4OJAuINWMJ

— Nick Yeoman (@NYeoman) August 19, 2021
In other IndyCar rumor news, Stephanie Tindall, Carlin's PR manager and wife of team founder Trevor Carlin, told Motorsport.com that the team is upbeat on prospects for 2022 and two full-time cars is the goal.
"We're at the same point as this time last year," said Tindall, "trying to nail down sponsors for Max and trying to find other drivers who are either funded or who we can find funding for.
"Max hasn't definitively said he wants continue in 2022, but then he hadn't said that by mid-August in previous seasons, either, so there's nothing unusual about that."
Asked what the chances are of the team re-expanding to two cars, as per 2018 and '19, Tindall replied: "They're better than last year. I feel like we've weathered the COVID storm.
"In 2020, we had a European sponsor pull out on the very eve of the season, when the pandemic also caused St. Pete to be canceled – or eventually postponed to the end of the season. But we already have momentum with the #59 car.
"It's interesting because we felt 2021 would be even harder than '20, and it was at first because we were coming off the back of the pandemic. But we've weathered that and there are more positive conversations going on than this time last year, in terms of potential sponsors and investors.
"And also, guys like [Romain] Grosjean coming over, and [Christian] Lundgaard doing that one off last weekend and Alex Albon visiting – that's all helped reinvigorate the driver market. I feel IndyCar teams can be a lot more confident because there's so much interest from Europe in this series.
"So I'm not going to put any specific odds on running two cars, but it's looking a lot more promising than at the same point in 2020."
"I think there are a lot of drivers looking to America now," she replied. "I think we're at a point in IndyCar where the depth of talent in the field now is phenomenal. So for European-based drivers to look across and see the chance to compete in a series on an even footing with their rivals – which certainly isn't the case in Formula 1 – is really attractive.
"That said the budgets are still really big, substantially more than Formula 2, so there is still a big task, for both team and driver, to find the funding to make a move like that work.
"But yeah, we do have a pair of really strong drivers in F2 and I'm sure IndyCar is on their radar."