Larson crowned 2021 NASCAR regular season champion
Adding to his list of already impressive moments in 2021, Kyle Larson scored his first NASCAR Cup Series regular-season championship in his rookie year with Hendrick Motorsports after Saturday's race at Daytona International Speedway.
Larson finished 20th at "The World Center of Racing" for the year's regular-season finale after heading into the race 28 points ahead of Denny Hamlin. His finish was enough to secure him as the regular-season champion and keep him 18 markers above Hamlin.
After earning the regular-season title, the Elk Grove, California, native earned 15 bonus playoff points, which places him at the top of the rankings for the start of the 10-race championship battle with a total of 52 playoff points.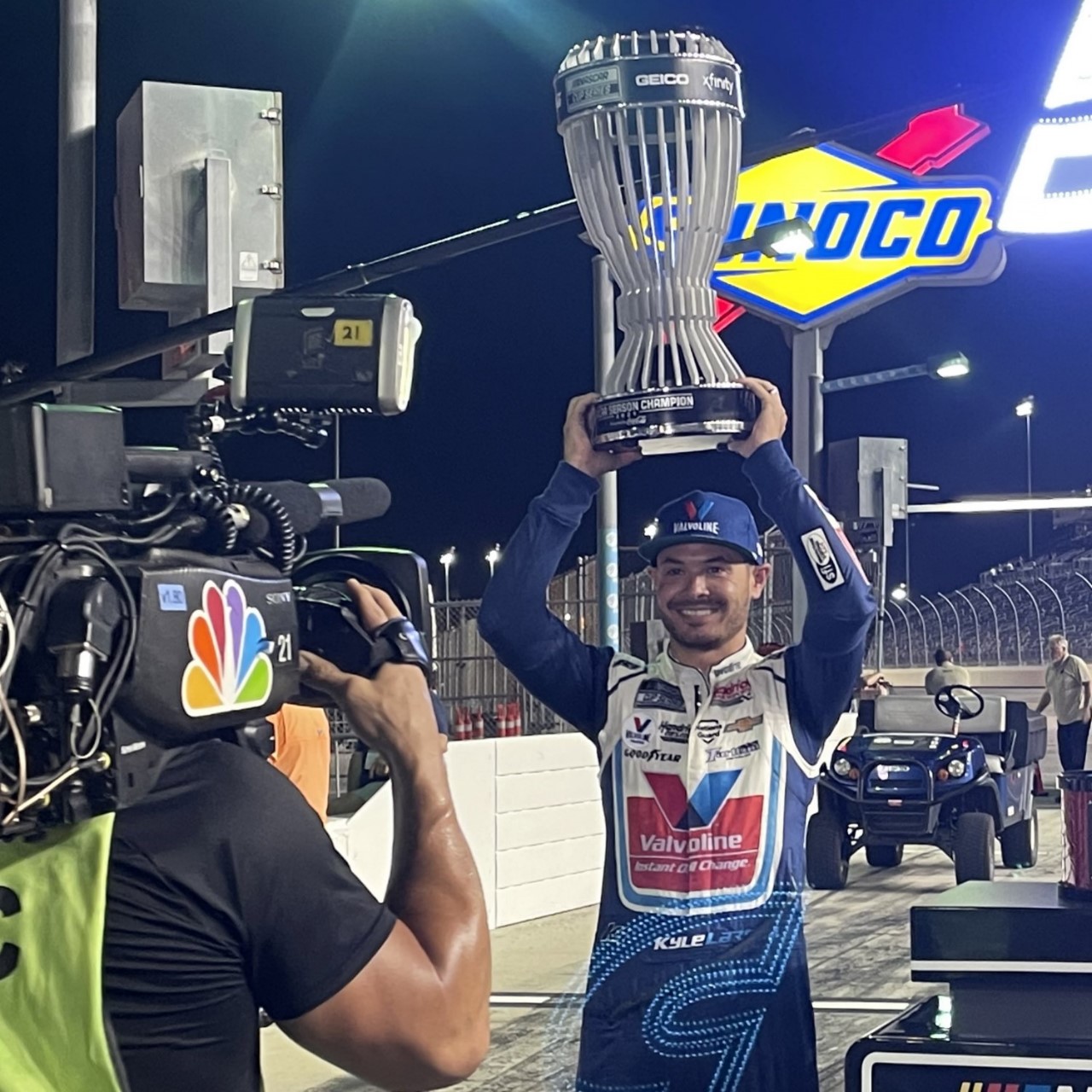 The 29-year-old driver was tabbed as the driver of the No. 5 Chevrolet Camaro ZL1 1LE in October 2020 and was quick to claim his first win for the organization in just his fourth start this year, crossing the finish line first at Las Vegas Motor Speedway in March. Since then, Larson and the No. 5 team have tallied four more wins, including Hendrick Motorsports' record-breaking 269th win; 12 stage wins, 14 top-five finishes, 18 top-10s and has led 1,566 laps of the 5,666 he has completed, or 27%.
Larson's road to becoming the regular season champion was not an easy feat. At the May 9 race at Darlington, he was 144 points behind Hamlin in the standings and ranked sixth. After his win at Watkins Glen International on Aug. 8, Larson tied Hamlin in points for the lead and fully took over the top spot in the standings after he finished third at the Indianapolis Motor Speedway road course on Aug. 15.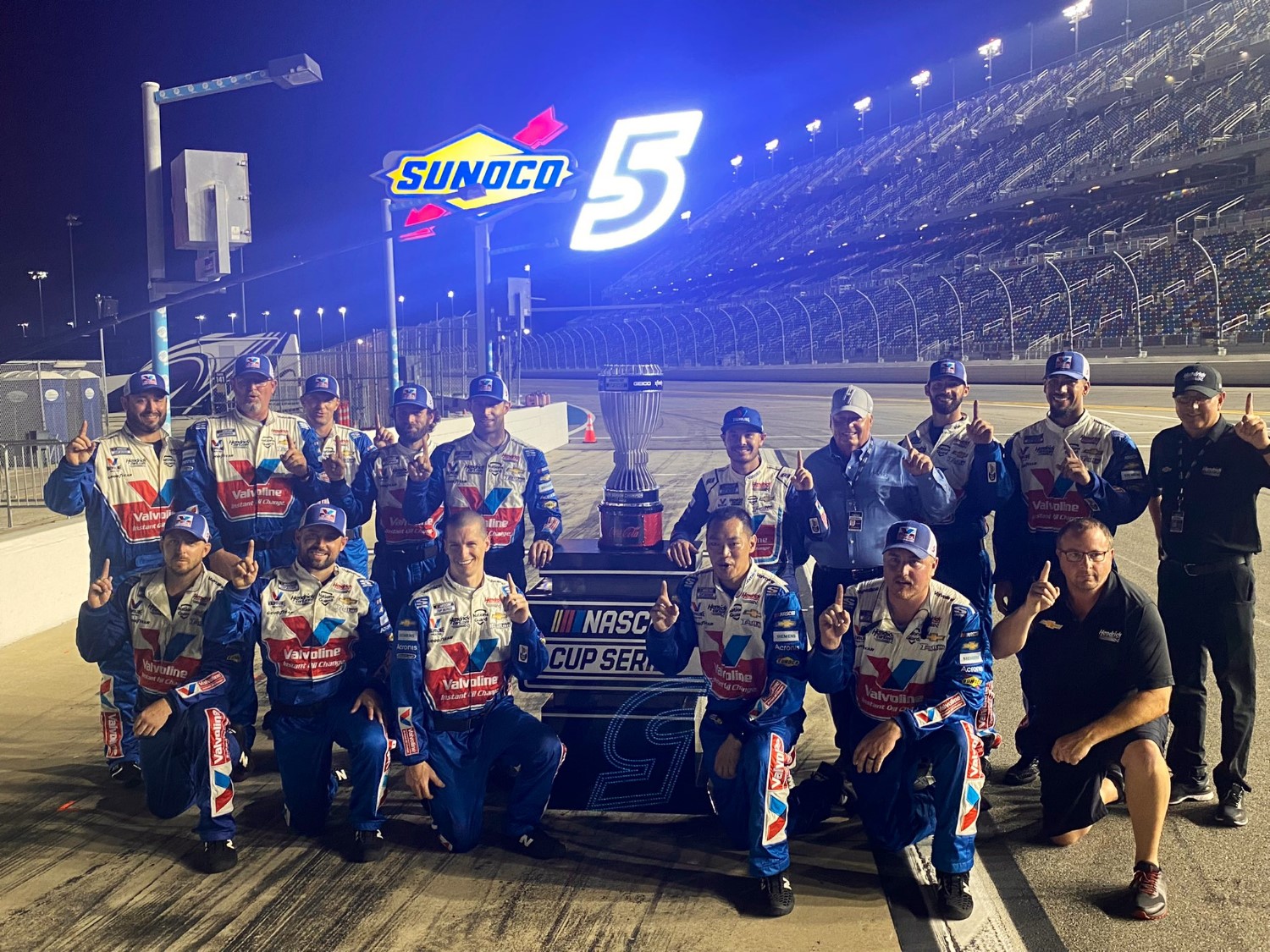 Larson now will head into his fifth NASCAR playoffs in his career and his first with Hendrick Motorsports, ready to continue his red-hot season. Facing NASCAR's finest in the playoffs is no easy task, but Larson knows his team has what it takes to make a run for the championship.
"That would be huge to have back-to-back championships for our organization," Larson said. "That was awesome to get to watch Chase (Elliott) and Alan (Gustafson) last year get it done, but I would like to be the guy to bring the No. 5 car back to a championship season. We have had a great year so far and there is still a lot of tough racing to go but we should, hopefully, have a good shot."
The NASCAR Cup Series playoffs will start Sunday, Sept. 5 at 6 p.m. ET on NBCSN at Darlington Raceway and will conclude with the championship race on Sunday, Nov. 7 at Phoenix Raceway.