F1: Belgian GP start delayed due to weather
(Update)
Sergio Perez was briefly out of the race after crashing on his out-lap to the grid, but given the race hasn't technically started, he has now been cleared to compete thanks to some very good work by his crew to fix that car. He will have to start from the pit lane under normal circumstances though.
---
August 29, 2021
Rain at Spa, making for treacherous conditions, has delayed the start of the 2021 Belgium GP.
How bad is it? Sergio Perez crashed at Les Combes en route to the grid on full rain tires, and he wasn't even going fast.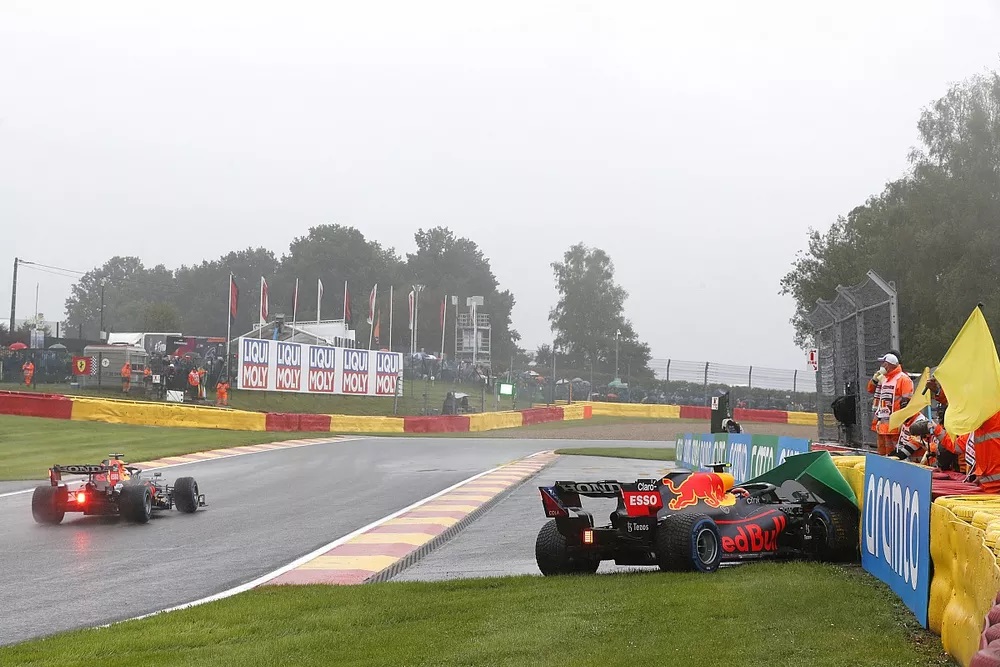 Race control announced in the lead-up to the planned start of the race at 1500 local time at Spa that the formation laps would take place behind the safety car, but the decision was then made to delay proceedings by an initial 10 minutes before pushing the start of the formation lap out to 3:25pm local time.
The safety car led the field away for the formation laps at that time, but the majority of drivers were quick to report low visibility and a lack of grip while following other cars.
During the third lap behind the safety car, race control announced that the start procedure had been suspended, and the race had been red flagged.
All of the cars returned to the pits, which is where they sit.