IndyCar: Ilott tests IndyCar at IMS
Callum Ilott got his first taste of the NTT INDYCAR SERIES on Thursday, Sept. 2 on the Indianapolis Motor Speedway road course during a Juncos Hollinger Racing test, and the Ferrari Formula One test driver felt right at home.
He drove the No. 77 Chevrolet on the 14-turn, 2.439-mile road course that is home to two annual NTT INDYCAR SERIES races in preparation for his series debut Sunday, Sept. 12 in the Grand Prix of Portland (3 p.m. ET, live on NBC and the INDYCAR Radio Network).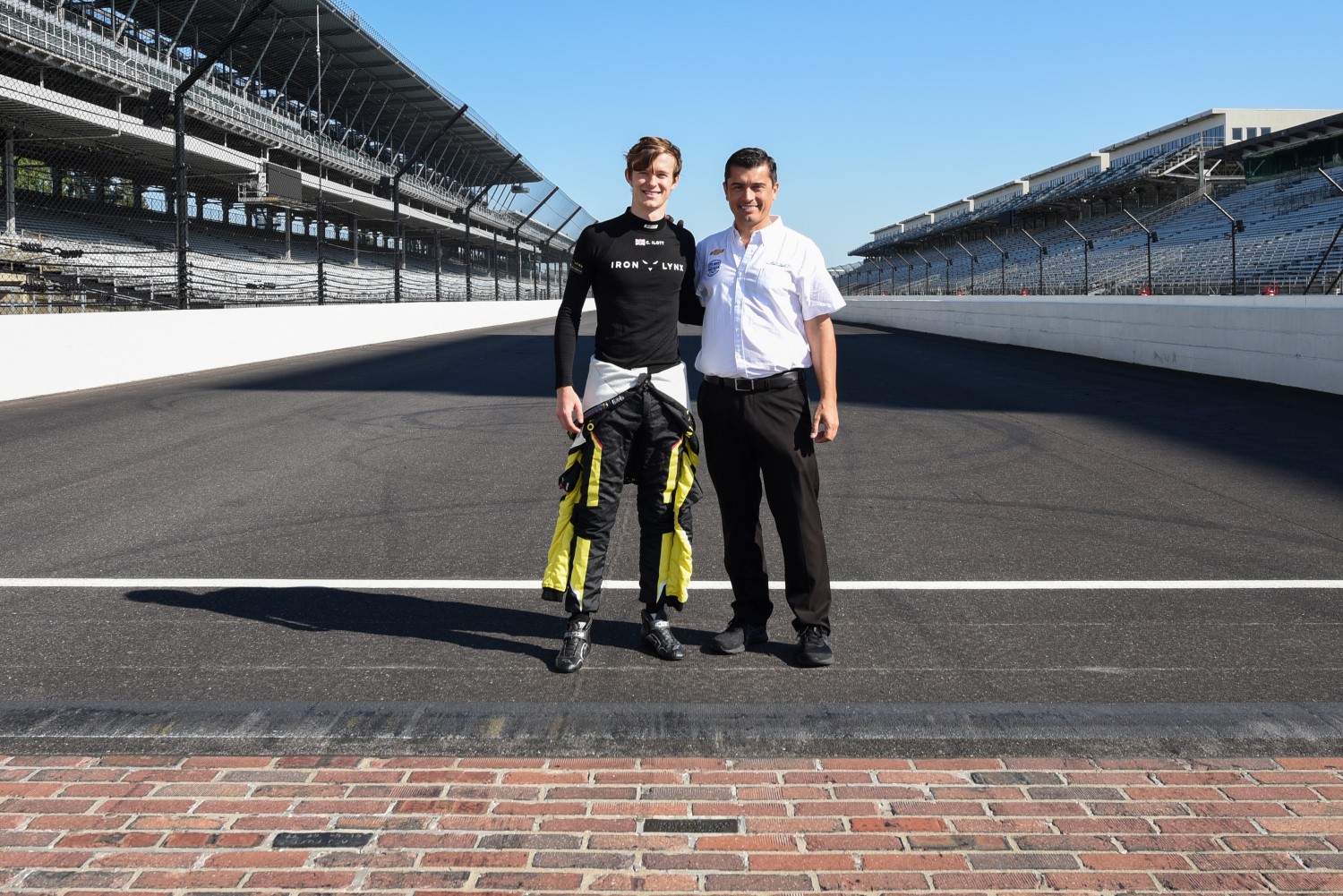 During the morning session, Ilott said he pushed the car on the opening laps and was sliding the power steering-less car on corner exits – something he can't do in European open-wheel racing. Already, he could tell this was going to be a fun experiment.
"I enjoyed that in the first couple laps to be able to go a bit sideways and enjoy it," he said. "I've been recommended this series for a long time because of my style, because of the way I approach things. It seems a lot of people think it's perfect for me. So, I'm here to give it a go."
England native Ilott said his interest in the NTT INDYCAR SERIES has increased dramatically over the last four years, initiated by Fernando Alonso's entry into the 2017 Indianapolis 500 presented by Gainbridge and punctuated by Romain Grosjean's successful transition from F1 to INDYCAR this year.
The successes of Felix Rosenqvist, Marcus Ericsson, Alexander Rossi and Christian Lundgaard in the NTT INDYCAR SERIES also made him realize this championship could be a landing spot for him.
However, Ilott said leading into his test Thursday he reached out to nobody for advice on what to expect from the new race car. He wanted to go in fresh, learn by himself and form his opinions about the car and the series.
"I knew once I had the test coming it would be a good experience to feel how it is," Ilott said. "The two things I got told was the steering is going to be heavy – that was from everyone who has done power steering, they need to build the muscle anyway – and the racing is hard and competitive. Two things I love. Why not?"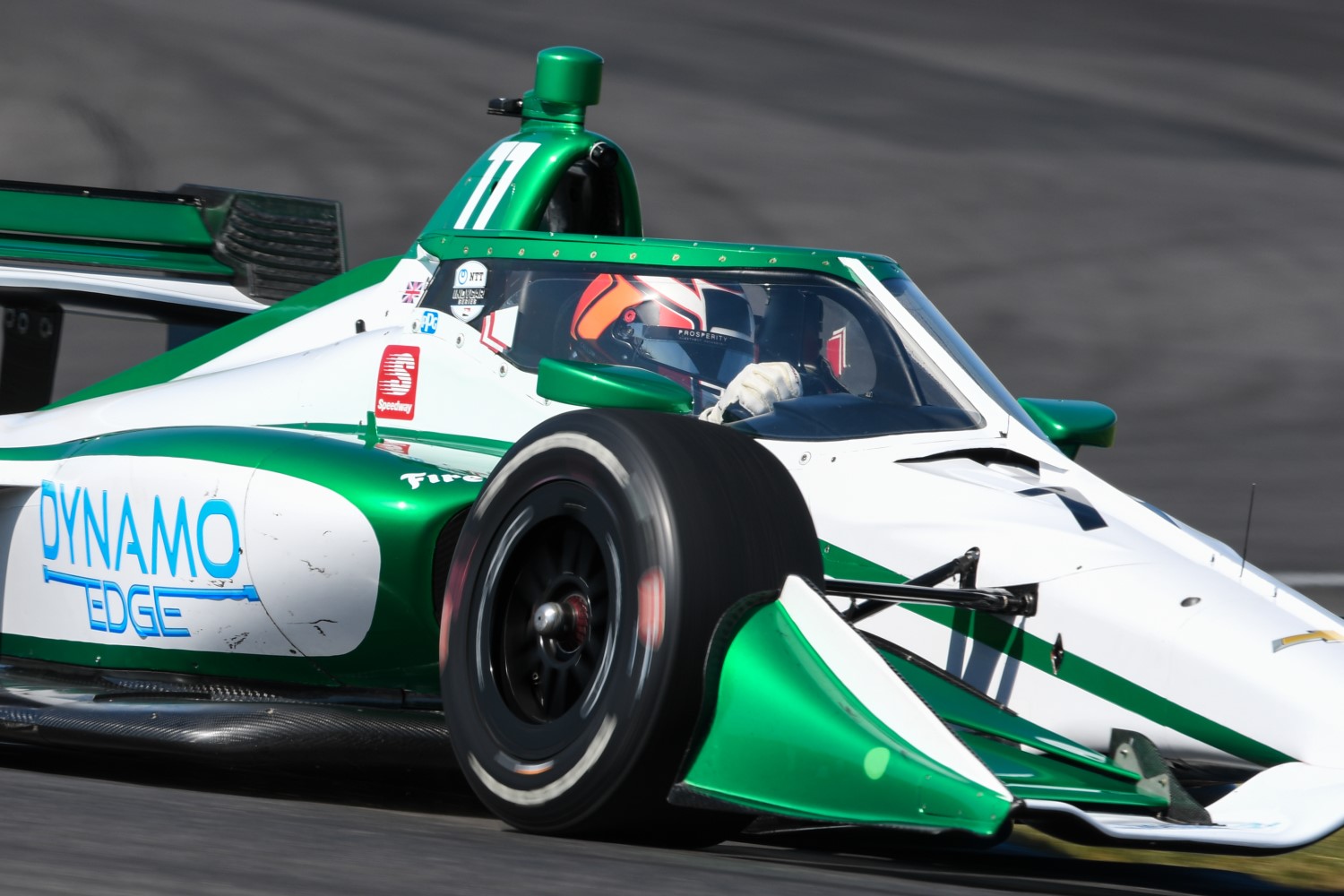 Thursday was more than an on-track test to shake down a car for Ilott, 22. He's joining Juncos Hollinger Racing's organizational debut to see if the NTT INDYCAR SERIES is something he wants to explore should his options for the 2022 racing season remain unresolved. He also is a reserve driver for Alfa Romeo Racing ORLEN F1 team, which will have an opening for 2022 since 2007 World Champion Kimi Raikkonen is retiring. But many media reports indicate Alfa will sign current Mercedes F1 driver Valtteri Bottas to fill that empty seat.
So, the NTT INDYCAR SERIES is under legitimate consideration by Ilott, and he said he is interested in helping team co-owners Ricardo Juncos and Brad Hollinger build their organization.
For now, though, Ilott is only planning to drive the No. 77 next weekend at Portland International Raceway. Due to prior commitments, he is not optimistic he will be at WeatherTech Raceway Laguna Seca on Sept. 19 and the Streets of Long Beach on Sept. 26. But he didn't rule it out entirely.
Team co-owner Juncos said Ilott was at the top of his list as he looks for potential drivers to run the full 2022 season in the No. 77, and he's holding out hope Ilott can fill the seat in the final two races of the season.
"I think he was clearly on the top of my list, as well as other drivers," Juncos said. "Callum has been set for Portland since the beginning. Of course, we're going to try to push a little bit so he can stay in the car. It would be great. It is so important for the track learning going into next year; we talk about to keep building the team up."
And if driving a style of car that suits him well wasn't convincing enough, maybe the fact the test took place at the Racing Capital of the World was another selling point for Ilott, who had never been to Indianapolis before and was in awe of the historic speedway.
"First time in Indianapolis, it's an amazing place, I have to say," Ilott said. "We don't have anything like this in Europe. It's quite special to be here. It's massive.
"The road course itself, it's a good track, lots of combined corners, consecutive ones, that makes it quite difficult to get right. It's one of the most impressive (circuits). The history of motorsport in this town and city is incredible." By Zach Horrall/IndyCar