F1: Verstappen tops final practice for the Dutch GP
Local hero Max Verstappen finished P1 in final practice for the Dutch GP at Zandvoort with a lap of 1m09.623s in his #33 Red Bull Honda.
Verstappen beat both Mercedes drivers and ended up  0.556s ahead of Valtteri Bottas and 0.794s ahead of title rival Lewis Hamilton. Game on ahead of qualifying then.
Those gaps of course have a slight question mark hovering over them – as fuel loads are an unknown, as are engine modes. But on paper at least, Verstappen looks the quickest and by a fair margin even if he is running slightly less fuel than his rivals.
Sergio Perez was 4th quick in the 2nd Red Bull Honda 0.903s behind his teammate while Fernando Alonso rounded out the top-5 for Alpine.
The race was Red Flagged when Carlos Sainz Jr. wadded up his Ferrari in Turn 3 early in the session.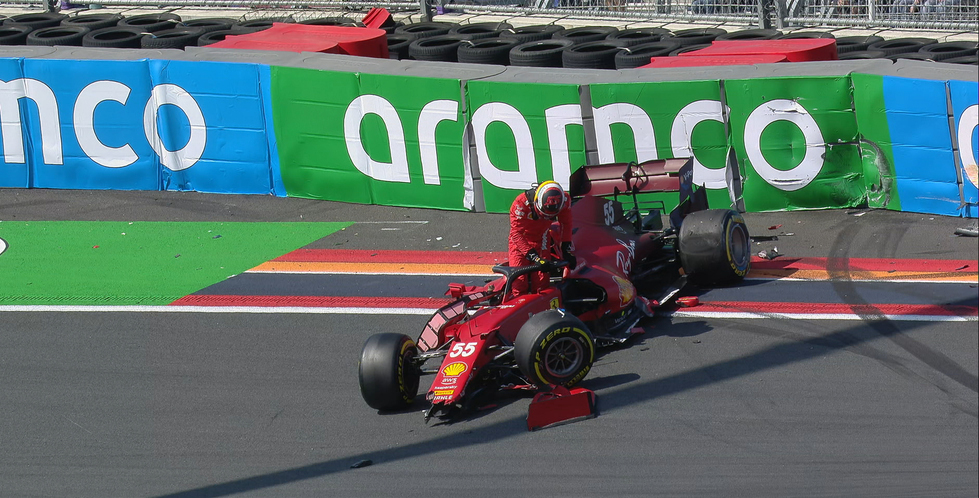 With Ferrari struggling today, the two teams to step forward and raise their hands were McLaren and Alpine. Norris looks to have raised his game after an understandably quiet Friday – with the youngster possibly still feeling that big shunt from last weekend.
As for Alpine, Esteban Ocon admitted to a couple of mistakes on his flying lap which explains why he dropped down the order, but Alonso wound up fifth and has Romain Grosjean no less tipping him to make a big impression come qualifying.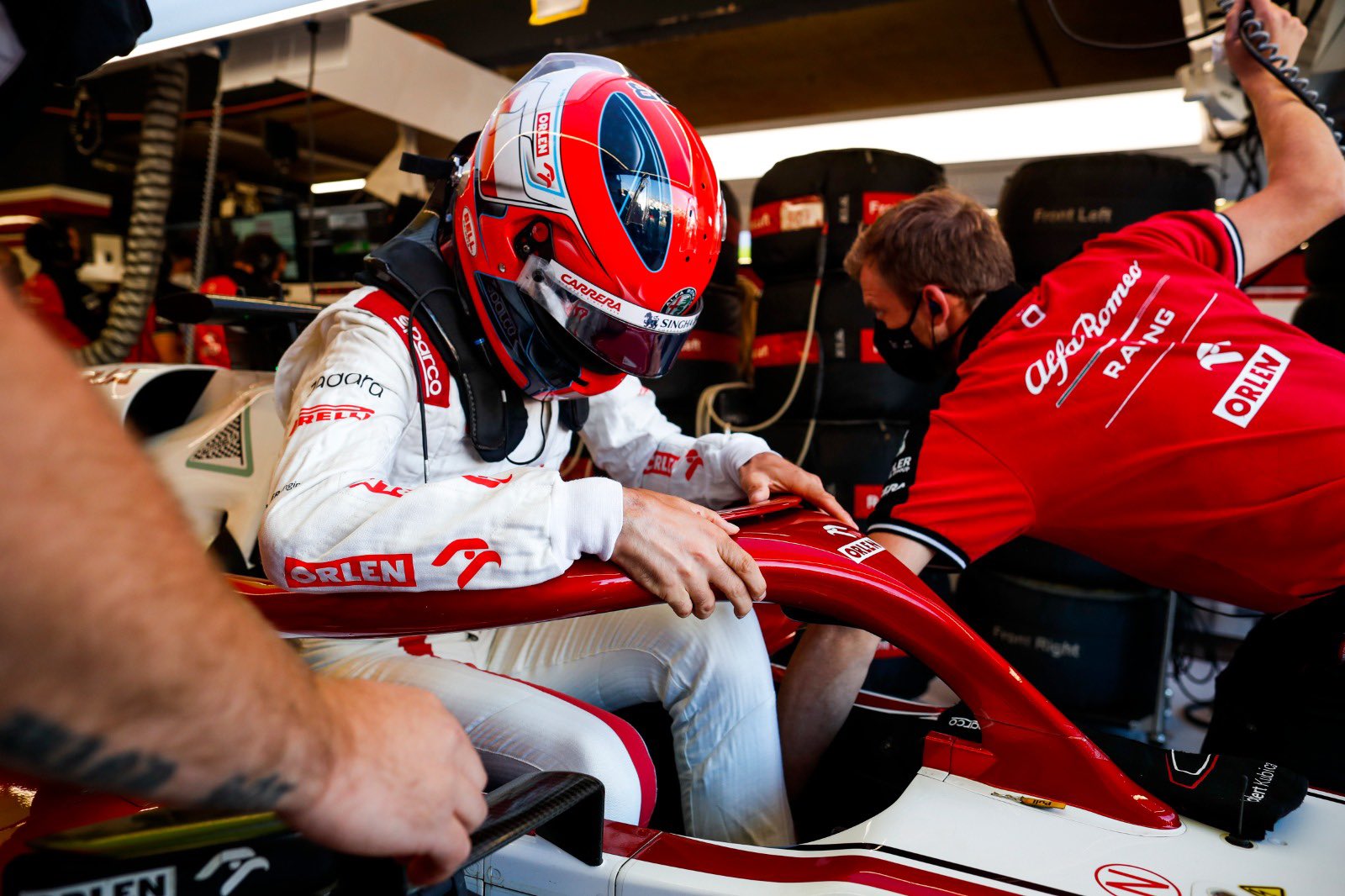 With traffic set to be an issue as well, Q1 could wind up an entertaining tussle of who can time their runs right, while the specter of a Baku-esque red flag interrupted session is never far away here on this narrow track.
So, all eyes on qualifying here, which could be every bit as influential as the grid placings in Monaco often end up being. Verstappen is the heavy favorite for a seventh pole of the season, but can the Mercedes duo do anything about the rapid Dutchman?
Practice 3 Results
| | | | | | | |
| --- | --- | --- | --- | --- | --- | --- |
| POS | NO | DRIVER | CAR | TIME | GAP | LAPS |
| 1 | 33 | Max Verstappen | Red Bull Racing Honda | 1:09.623 | +0.000s | 13 |
| 2 | 77 | Valtteri Bottas | Mercedes | 1:10.179 | +0.556s | 17 |
| 3 | 44 | Lewis Hamilton | Mercedes | 1:10.417 | +0.794s | 22 |
| 4 | 11 | Sergio Perez | Red Bull Racing Honda | 1:10.526 | +0.903s | 19 |
| 5 | 14 | Fernando Alonso | Alpine Renault | 1:10.670 | +1.047s | 16 |
| 6 | 4 | Lando Norris | McLaren Mercedes | 1:10.781 | +1.158s | 18 |
| 7 | 18 | Lance Stroll | Aston Martin Mercedes | 1:10.842 | +1.219s | 19 |
| 8 | 5 | Sebastian Vettel | Aston Martin Mercedes | 1:10.872 | +1.249s | 20 |
| 9 | 16 | Charles Leclerc | Ferrari | 1:10.896 | +1.273s | 19 |
| 10 | 10 | Pierre Gasly | AlphaTauri Honda | 1:11.005 | +1.382s | 21 |
| 11 | 3 | Daniel Ricciardo | McLaren Mercedes | 1:11.013 | +1.390s | 19 |
| 12 | 6 | Nicholas Latifi | Williams Mercedes | 1:11.083 | +1.460s | 19 |
| 13 | 31 | Esteban Ocon | Alpine Renault | 1:11.180 | +1.557s | 23 |
| 14 | 63 | George Russell | Williams Mercedes | 1:11.274 | +1.651s | 20 |
| 15 | 99 | Antonio Giovinazzi | Alfa Romeo Racing Ferrari | 1:11.299 | +1.676s | 19 |
| 16 | 55 | Carlos Sainz Jr. | Ferrari | 1:11.940 | +2.317s | 5 |
| 17 | 22 | Yuki Tsunoda | AlphaTauri Honda | 1:11.980 | +2.357s | 29 |
| 18 | 9 | Nikita Mazepin | Haas Ferrari | 1:12.136 | +2.513s | 22 |
| 19 | 88 | Robert Kubica | Alfa Romeo Racing Ferrari | 1:12.162 | +2.539s | 27 |
| 20 | 47 | Mick Schumacher | Haas Ferrari | 1:12.366 | +2.743s | 19 |