F1: Verstappen wins pole for Dutch GP
(Update)
This article has been updated with photos and additional text.
---
September 4, 2021
Local Dutch hero Max Verstappen, who topped all three qualifying sessions, has won the pole for the Dutch GP sending his hoards of Dutch fans into a tizzy at Zandvoort.
Verstappen's lap of 1m08.88s just nipped his arch rival Lewis Hamilton by 0.038s in the battle for the all important pole position. Verstappen did not know his DRS failed on his pole lap ahead of Formula 1's 2021 Dutch Grand Prix, which combined with a "double shift" to cost him 0.25s.
Verstappen, who had set the pace in Q2, delivered three flying laps in the final part of qualifying and remained at the top of the times after each effort.
Horner explained: "We saw a lack of straightline speed down that straight and it looks like the DRS hasn't opened properly.
"So, he's probably given away a tenth, a tenth-and-a-half.
"But an amazing performance by him and under massive pressure. Really happy with that."
Valtteri Bottas was third quick 0.337s behind in the 2nd Mercedes.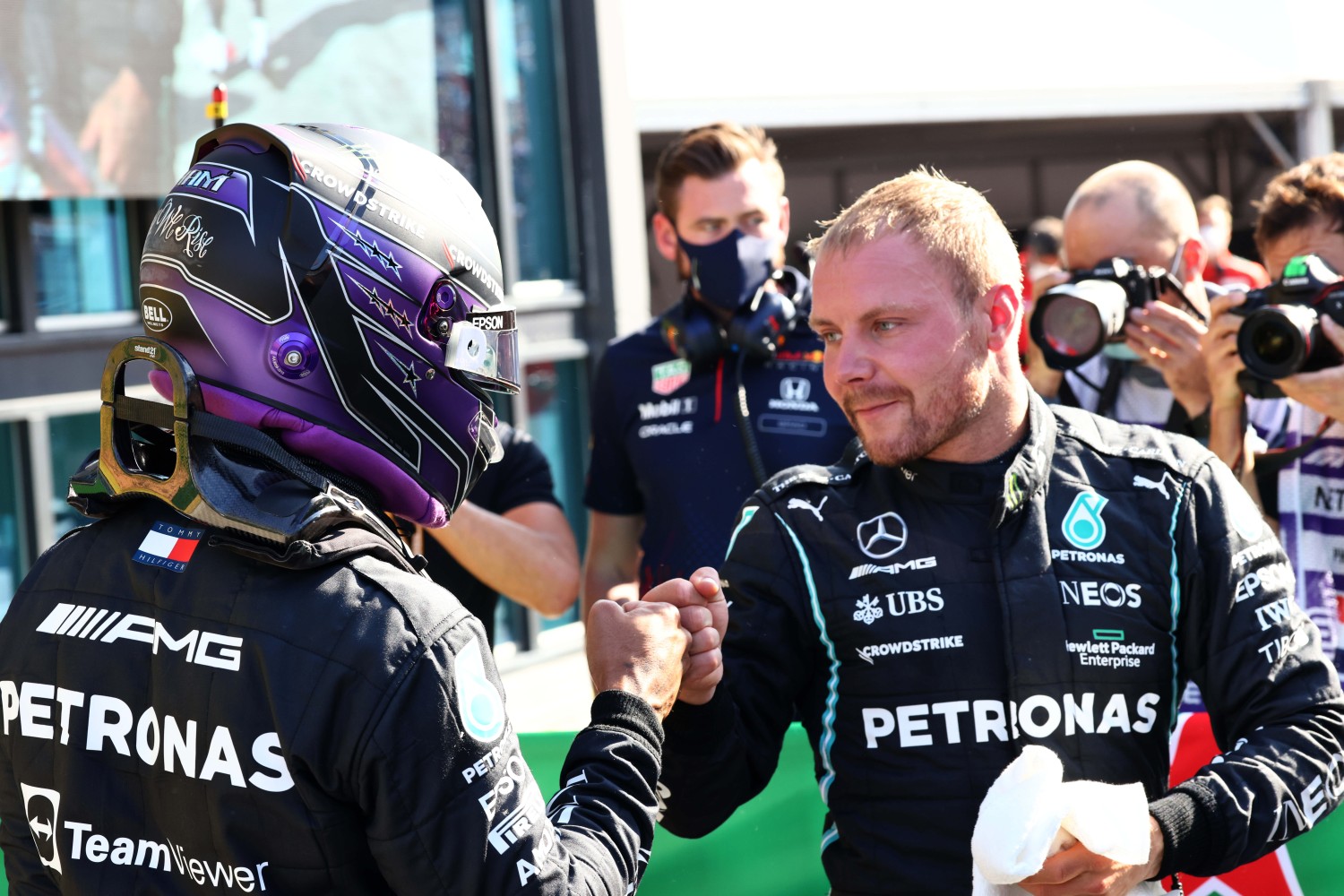 Pierre Gasly and Charles Leclerc rounded out the top-5.
Leclerc sounded upbeat with his fifth on the grid, and sounded hopeful of getting ahead of Gasly – although he did say that the first lap is their best opportunity to overtake. Like Mercedes ahead, Ferrari do at least have two cars up there at the sharp end, and with the decision on one or two pit stop calls set to be tight, could take advantage with a split strategy race.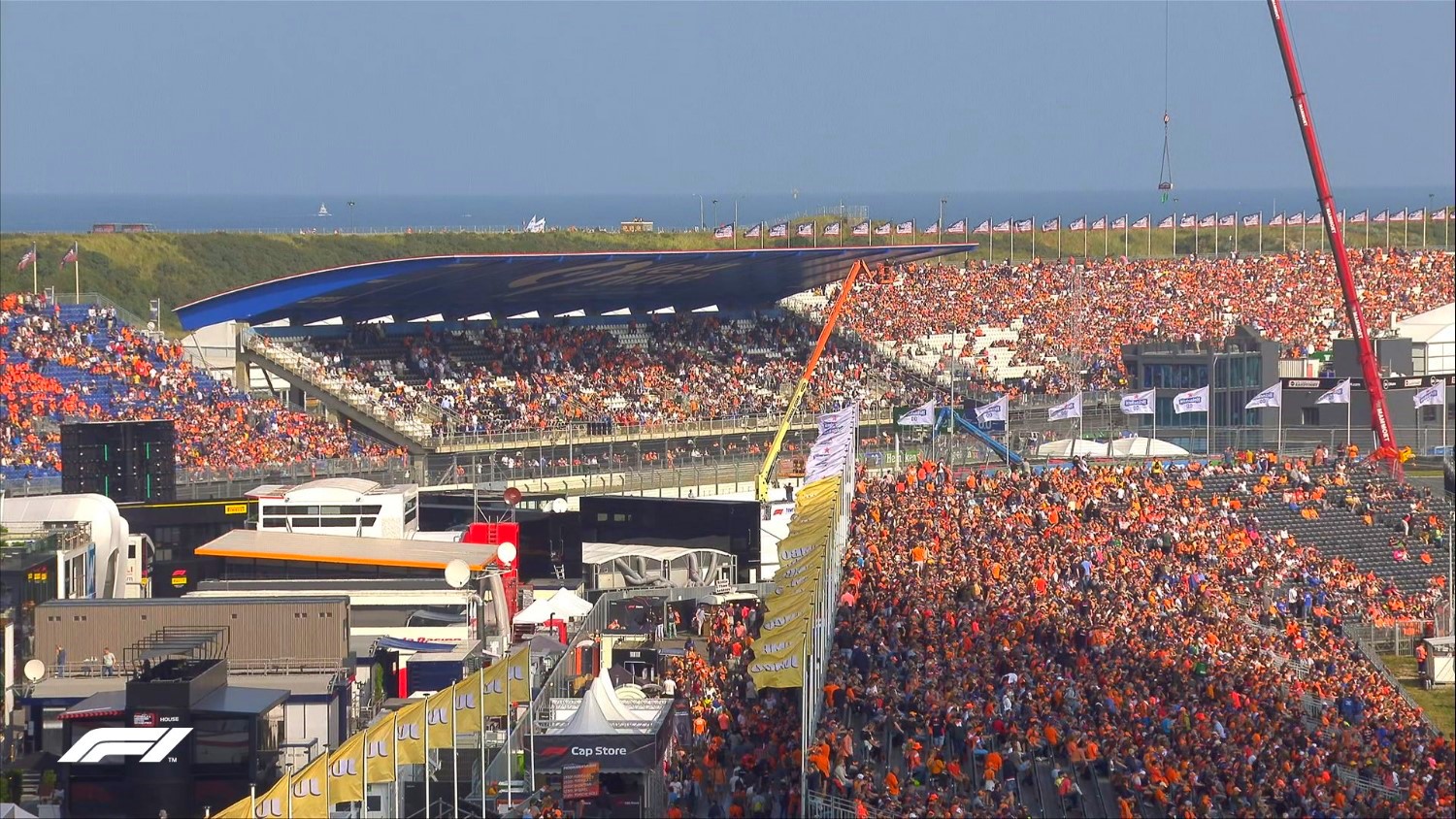 Max Verstappen: It's an amazing feeling to get pole position here. The crowd is incredible, the car is really nice to drive and this track as well – it's really cool. It's the best starting position, as passing will be difficult. Today was good, so I hope we can finish it off tomorrow.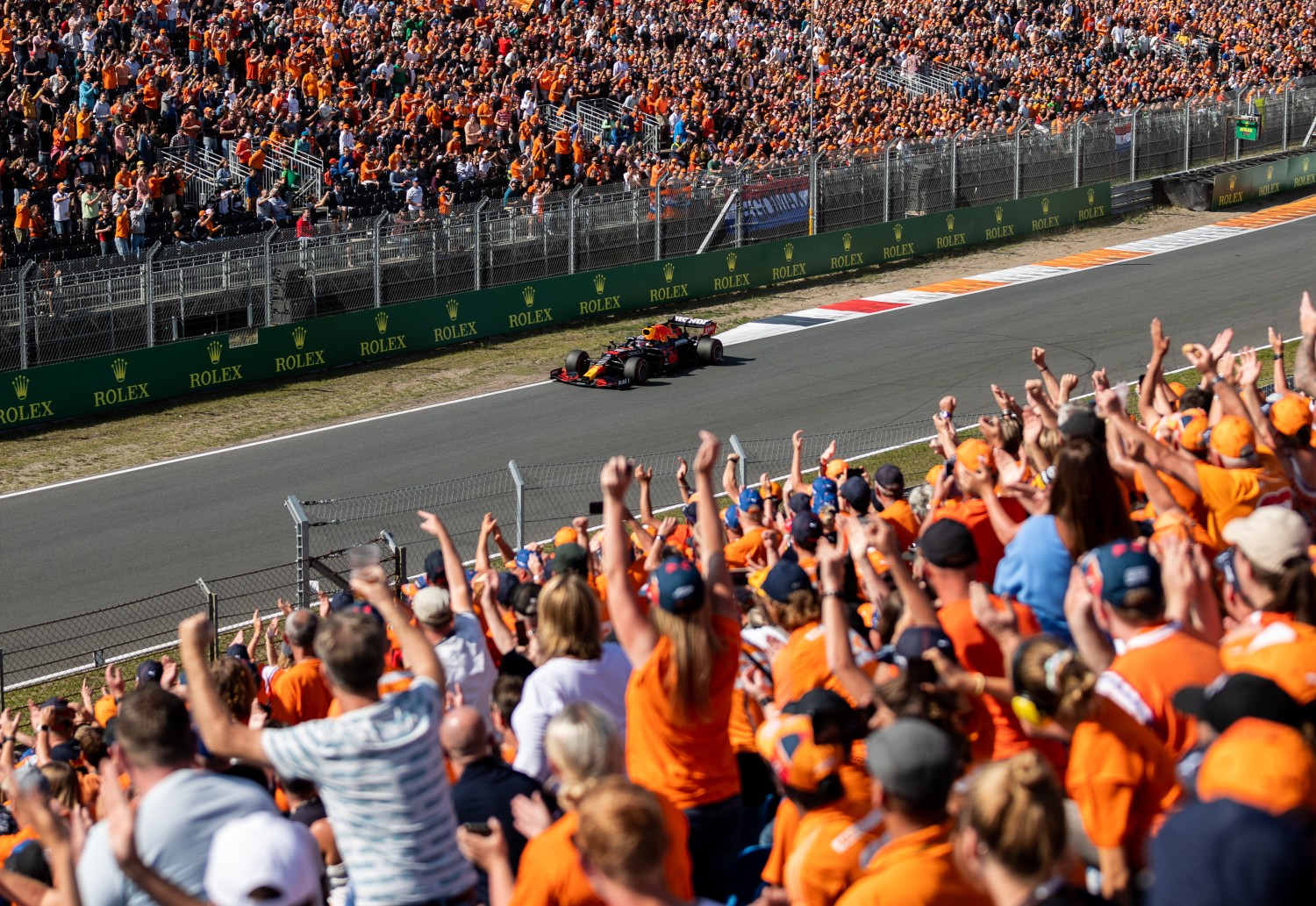 Lewis Hamilton: So close. First I just want to say a big thank you to all the orange fans here, what an amazing venue and track. I love coming to this country. Max did an amazing lap, yesterday's session missed made it difficult but I gave it everything. I think strategy will come into it but to see a crowd like this – we haven't seen a crowd like this for a while. I hope the track let's us provide a good race, it's a very tough circuit.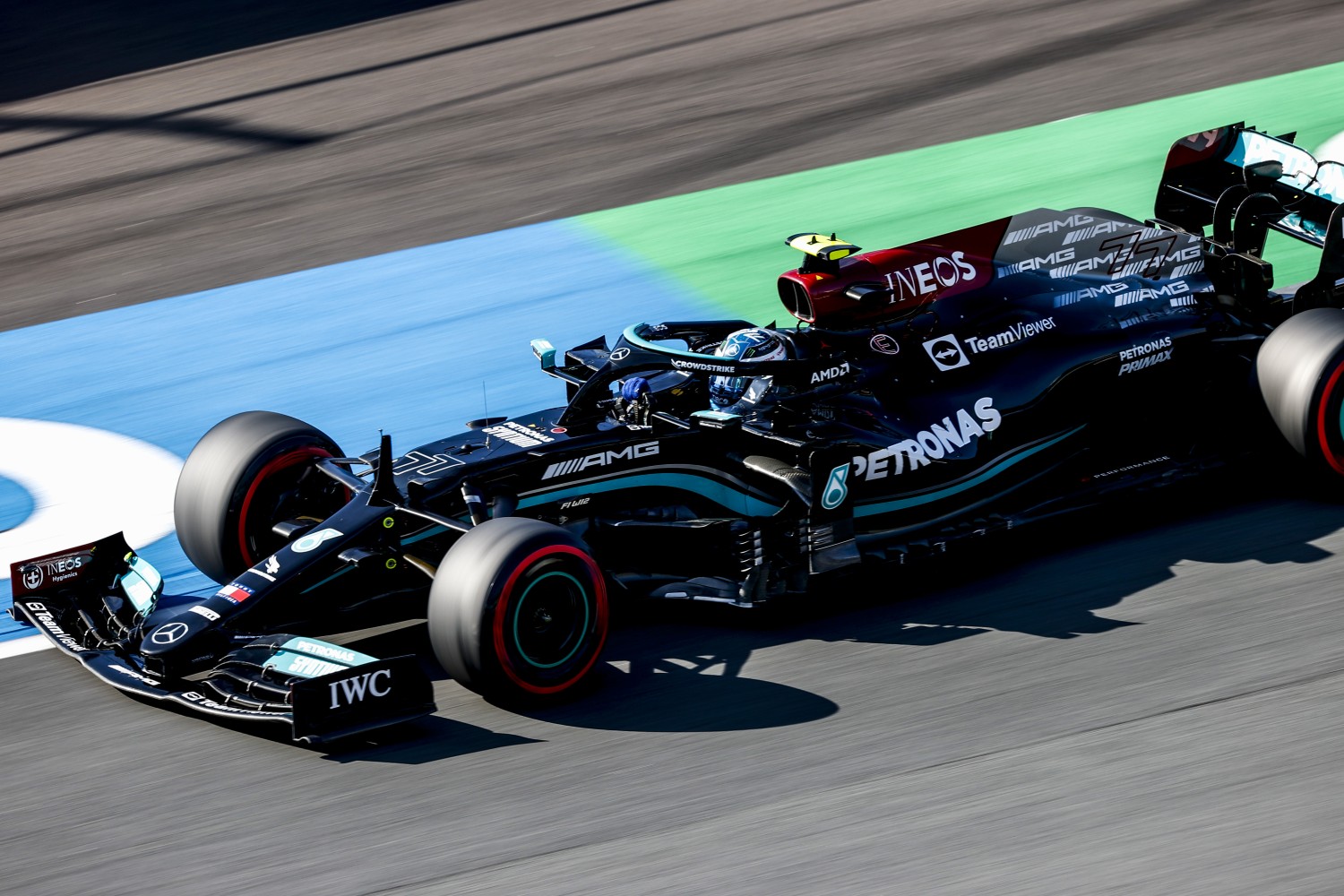 Valtteri Bottas: It's definitely an enjoyable track, with a good atmosphere so it's been fun. Red Bull were a bit out of reach today but two cars in the top three, still all to play for. Race start is always an opportunity.
Christian Horner: An amazing performance by him under massive pressure so happy with that. It's remarkable, it's almost like all of that lot out there aren't going on. He's very relaxed, but what an amazing atmosphere.
Toto Wolff: They have Gasly [up there] so they have a shadow car. Lewis missed a lot of running – I think he out-performed the car. That was a mega lap. Max needs to make a decision – is he going for a one-stop or a two stop, and we can go for both strategies tomorrow.
So it sounds like Mercedes are going to utilize both the one stop and two stop strategies tomorrow to put pressure on Red Bull – and when you factor in that their race pace was slightly quicker than the Bulls, it is definitely all to play for tomorrow.
Lance Stroll
"It is a real shame that the red flags prevented us from making Q3. We were on for a much better lap and I think it would have been enough. We had pace in the car, so it is a shame not to be able to fully show it. While it is not the result we wanted today, I am already looking forward to qualifying here next year – it is such a fun circuit to drive. From P12 on the grid, I know we can fight for points. I do not expect a lot of overtaking in the race, so making a good start and executing a good strategy will be crucial. Our focus is already on tomorrow and coming back stronger."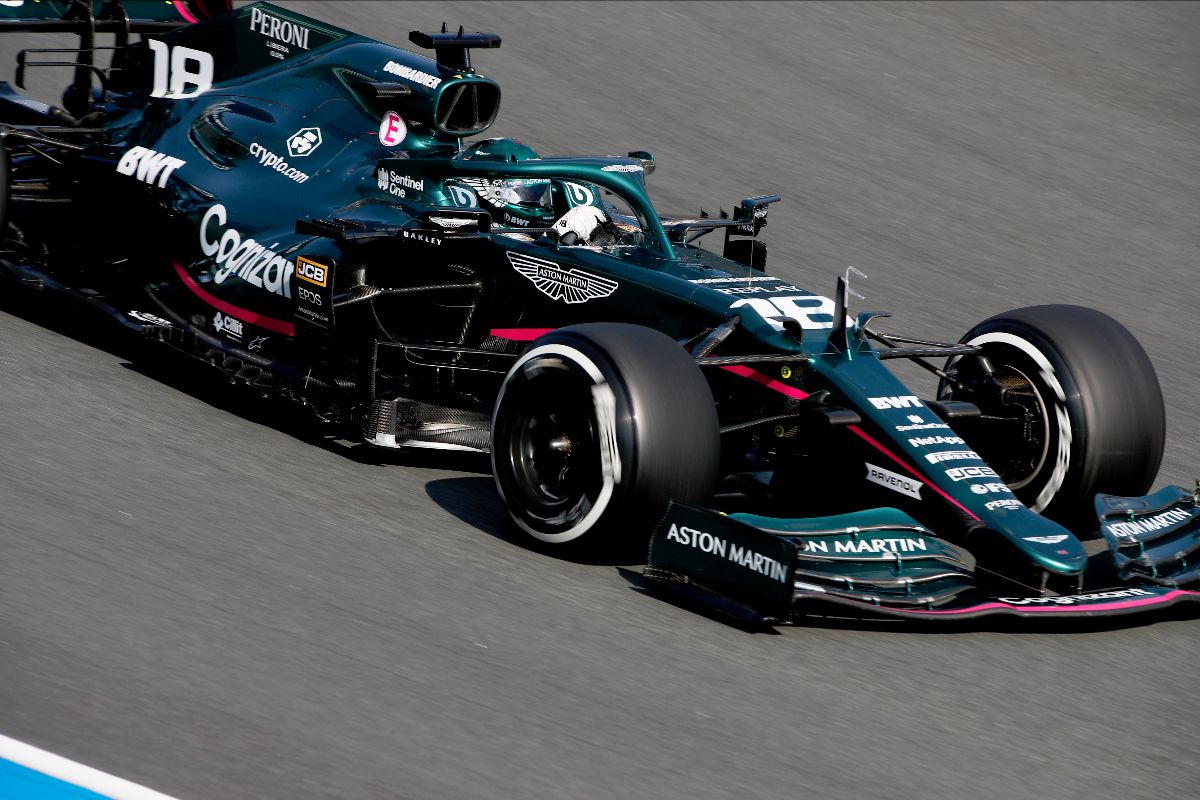 Sebastian Vettel
"It is a disappointing result and there are lessons to learn today. I think a place in Q2 was achievable with a clear run and I felt good in the car, but there was a lot of traffic that prevented me from getting the chance to complete a push lap and maximize the track evolution. Regardless, we were not able to make a big enough step forward from our encouraging practice pace, so we need to understand why that was the case. It is difficult to overtake here, but anything can happen tomorrow, especially on such a challenging track. We will try to make up ground in the race and take advantage of any opportunities."
Otmar Szafnauer, CEO & Team Principal
"Lance drove very well in Q1 to make it smoothly through to Q2, but sadly Q2 was then disrupted by accidents for both Williams drivers, first George [Russell] then Nicholas [Latifi], the latter's shunt ending the session and thereby preventing Lance from improving on P12, which is where he was sitting at the time of Latifi's accident. Lance's aim will be to score points from there tomorrow. Sebastian was very unlucky to be badly impeded by both Haas drivers in Q1, and the result was that he qualified in P17 on a circuit where overtaking is likely to be very difficult. Nonetheless, he has a faster car than the drivers who qualified near him – Checo [Perez] apart – so we hope he will be able to make progress despite his ruined qualifying."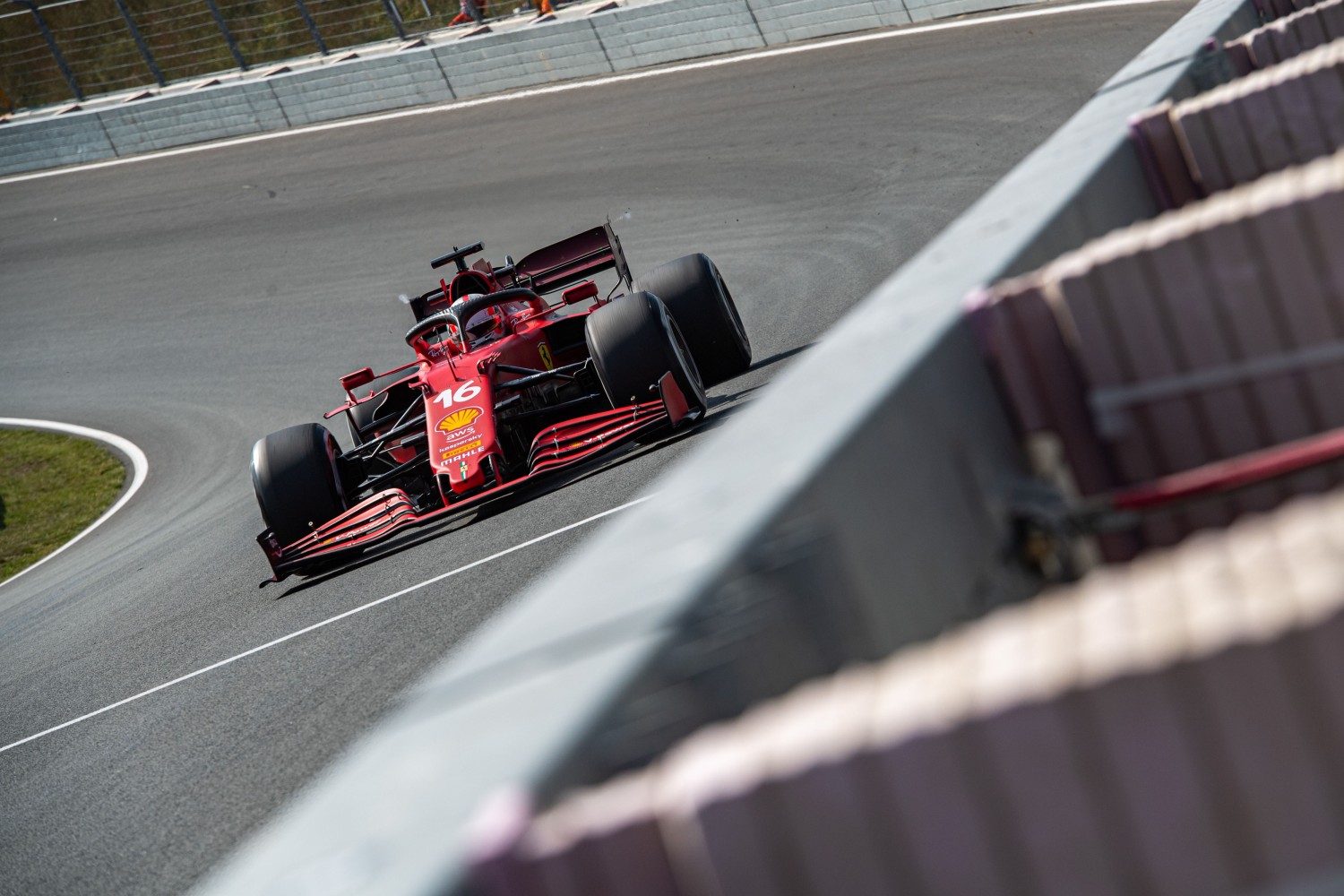 Qualifying Results
| | | | | | | | |
| --- | --- | --- | --- | --- | --- | --- | --- |
| POS | NO | DRIVER | CAR | Q1 | Q2 | Q3 | LAPS |
| 1 | 33 | Max Verstappen | RED BULL RACING HONDA | 1:10.036 | 1:09.071 | 1:08.885 | 15 |
| 2 | 44 | Lewis Hamilton | MERCEDES | 1:10.114 | 1:09.726 | 1:08.923 | 17 |
| 3 | 77 | Valtteri Bottas | MERCEDES | 1:10.219 | 1:09.769 | 1:09.222 | 17 |
| 4 | 10 | Pierre Gasly | ALPHATAURI HONDA | 1:10.274 | 1:09.541 | 1:09.478 | 17 |
| 5 | 16 | Charles Leclerc | FERRARI | 1:09.829 | 1:09.437 | 1:09.527 | 18 |
| 6 | 55 | Carlos Sainz | FERRARI | 1:10.022 | 1:09.870 | 1:09.537 | 19 |
| 7 | 99 | Antonio Giovinazzi | ALFA ROMEO RACING FERRARI | 1:10.050 | 1:10.033 | 1:09.590 | 17 |
| 8 | 31 | Esteban Ocon | ALPINE RENAULT | 1:10.179 | 1:09.919 | 1:09.933 | 17 |
| 9 | 14 | Fernando Alonso | ALPINE RENAULT | 1:10.435 | 1:10.020 | 1:09.956 | 13 |
| 10 | 3 | Daniel Ricciardo | MCLAREN MERCEDES | 1:10.255 | 1:09.865 | 1:10.166 | 17 |
| 11 | 63 | George Russell | WILLIAMS MERCEDES | 1:10.382 | 1:10.332 | – | 13 |
| 12 | 18 | Lance Stroll | ASTON MARTIN MERCEDES | 1:10.438 | 1:10.367 | – | 13 |
| 13 | 4 | Lando Norris | MCLAREN MERCEDES | 1:10.489 | 1:10.406 | – | 13 |
| 14 | 6 | Nicholas Latifi | WILLIAMS MERCEDES | 1:10.093 | 1:11.161 | – | 16 |
| 15 | 22 | Yuki Tsunoda | ALPHATAURI HONDA | 1:10.462 | 1:11.314 | – | 15 |
| 16 | 11 | Sergio Perez | RED BULL RACING HONDA | 1:10.530 | – | – | 9 |
| 17 | 5 | Sebastian Vettel | ASTON MARTIN MERCEDES | 1:10.731 | – | – | 7 |
| 18 | 88 | Robert Kubica | ALFA ROMEO RACING FERRARI | 1:11.301 | – | – | 9 |
| 19 | 47 | Mick Schumacher | HAAS FERRARI | 1:11.387 | – | – | 11 |
| 20 | 9 | Nikita Mazepin | HAAS FERRARI | 1:11.875 | – | – | 10 |