F1: Verstappen handed 3-place grid penalty
Formula 1 is doing everything they could to hand another championship to Lewis Hamilton, who took out Max Verstappen again on Sunday at Monza.
Instead of penalizing Hamilton who ran Verstappen off the track and over the curb, which caused the accident that took them both out, the penalty was handed out against Verstappen, which is beyond believable.
Stewards ruled he was mainly to blame for a collision with title rival Lewis Hamilton at Monza on Sunday.
The Red Bull's rear tire then rolled forward across the halo, but still made contact with Hamilton's helmet, leaving the seven-time champion with a "sore neck".
Speaking almost two hours later, Hamilton said: "I'm in a little bit of pain to be honest, in my neck.
"It's feeling like it's getting a little bit worse as the adrenaline rush wears off, but I'll work with [physiotherapist] Angela [Cullen] to fix it.
"Honestly, I feel very fortunate today. Thank God for the halo that ultimately I think saved me, that saved my neck."
Conceding all he could think immediately after the incident were the positions he was losing and returning to the track, Hamilton explained he is likely to seek specialist treatment for the increasing neck pain.
"His rear wheel landed on my head," added Hamilton. "I think the rear wheel landed on the halo and I think the inside of the most cambered part of the tire landed on my head. "I think Angela is going to be travelling with me these next days, but I think I probably will need to see a specialist just to make sure I'm good for the next race.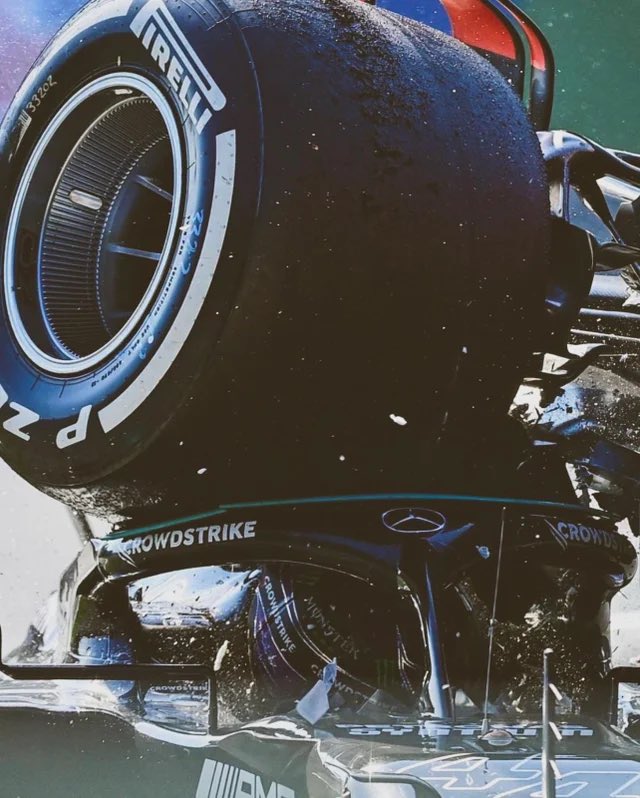 "It's getting tighter and tighter but as I said, I'll live."
Verstappen will have a three-place grid drop at the Russian Grand Prix.