IndyCar: GP of Portland postscript
I suppose one could argue that the very fast and very wide front straight that funnels into the heavy braking tight Festival Curves means that first lap carnage is kind of the price of the NTT INDYCAR Series doing business at Portland International Raceway. This has certainly been the case over the years at PIR. This past Sunday's Grand Prix of Portland was no different.
Approaching turn 1 after the drop of the green flag, fourth-place qualifier Felix Rosenqvist got into the back of third-place qualifier Scott Dixon. Dixon went straight on at the chicane, while polesitter Alex Palou missed the chicane to avoid hitting his teammate. Second-place starter Alexander Rossi avoided the above shenanigans but also missed the first turn in avoiding a fast approaching Pato O'Ward. There was more carnage behind this with Oliver Askew, Will Power, Romain Grosjean and James Hinchcliffe involved.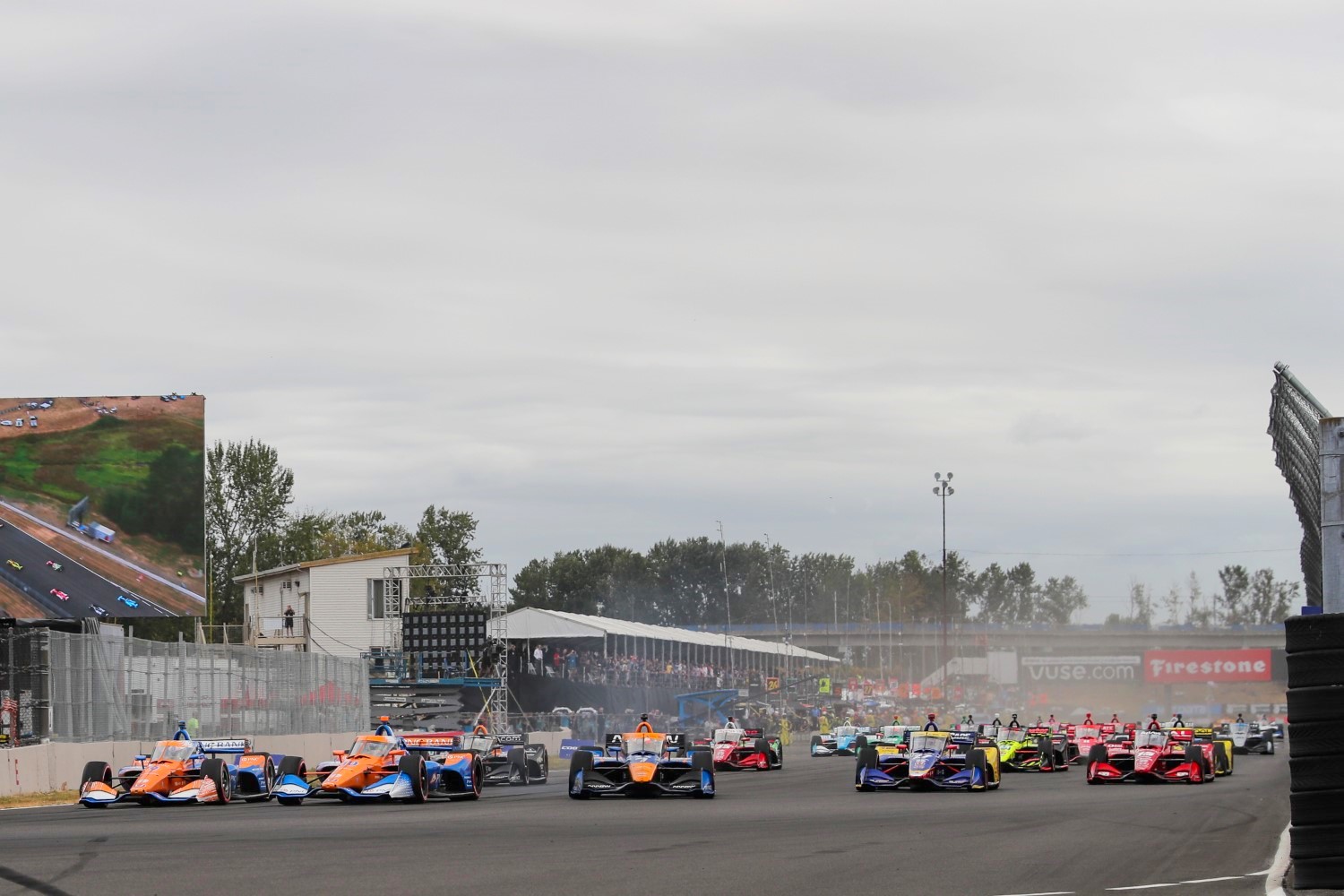 As for Palou, Rossi, Dixon and Rosenqvist, they were all sent to the back for missing the first turn.
With respect to Rosenqvist, you can easily argue he deserved a penalty for hitting Dixon in the back. However, Dixon missed the first turn because Rosenqvist hit him. Why did he get a penalty?
Palou missed the first turn not because of driver error but because he was swerving to avoid Dixon. Had Palou wanted to keep the car on track he would have had to run into Dixon.
Why was Palou assessed a penalty?
The case for Rossi is a little less clear, but I would argue that to make the first turn he would have had to turn down on O'Ward. And after avoiding O'Ward and going off track, Rossi immediately followed protocol and went through the run-off area as instructed by the series.
Why was Rossi assessed a penalty?
Of course, what makes all of this such a mindscrew is that as it turned out, the penalties assessed for the supposed infractions above may have actually helped the drivers. After being sent to the back, Palou, Rossi and Dixon all were able to pit under yellow on lap 9, and were thus setup to run full rich on fuel the rest of the day. Their competitors who were supposed to benefit from their penalties would be forced to either conserve fuel and serve two stops or be at a disadvantage to the penalized and have to make three. When it all shook out Palou won the race followed by Rossi, with Dixon third. Rosenqvist came home sixth.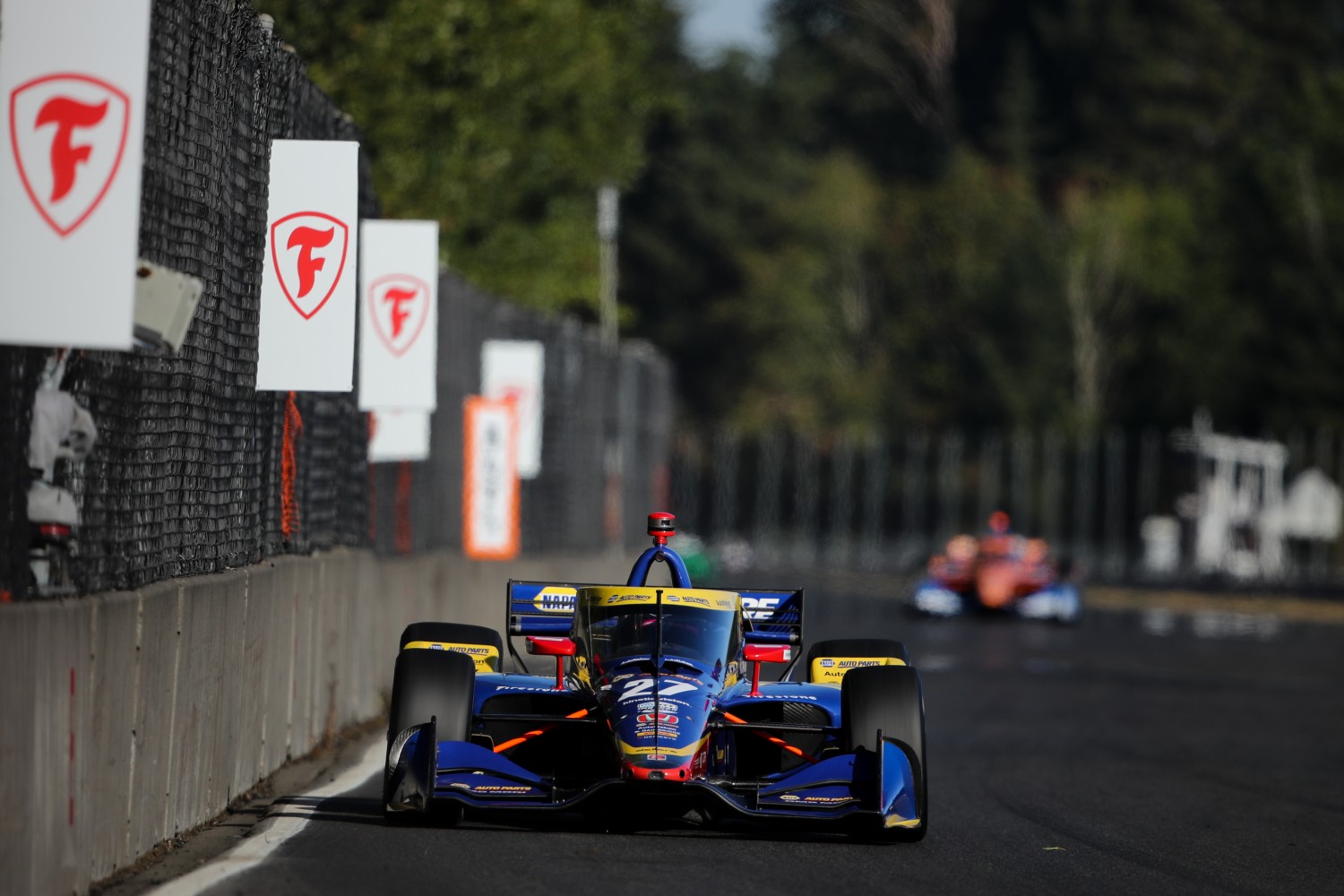 So, to reiterate, Rossi, Palou and Dixon were penalized for avoiding accidents and in Dixon's case getting hit. However, the dubious penalties assessed turned out to be not very penal, and arguably helped the podium finishers finish on the podium. A bizarre race indeed.
What should have happened?
I already mentioned, I think Rosenqvist deserved a penalty of some kind, which I suppose he received. The other person that I believe deserved some sort of sanction was Romain Grosjean, who totally punted James Hinchcliffe entering the first turn. The tough-luck Canadian has been hit on the first lap in all three of this races at Portland. While Grosjean's race was mostly ruined, I think a grid penalty at a future race or some kind of sanction should have been in order. Again, this wasn't a case of two drivers going for the same piece of real estate. This was a case of one driver totally under control and minding his own business (Hinchcliffe) and the other driver (Grosjean) probably missing the brake zone by 50 feet.
Grosjean, in my opinion, deserved a sanction of some kind be it a fine, or a grid penalty in the next race.
As for Palou, Rossi, and Dixon, I am of the view that no penalty should have been assessed. Again, Dixon was hit, Palou went off track to avoid hitting Dixon, and Rossi went off track to avoid hitting O'Ward. After going off-track all three drivers immediately followed the stated protocol in rejoining the track. That should have been the end of it.
Palou
Bizarre as the road to victory may have been, it was a giant win for Palou. After losing an engine at the Harvest GP, and then being taken out at Gateway, Palou put his car on pole Saturday. Then after incurring a penalty for the lap one shenanigans, there was no "here we go again," from Palou and the No. 10 team. They got on with the job at hand, and outraced Dixon and Rossi en route to victory.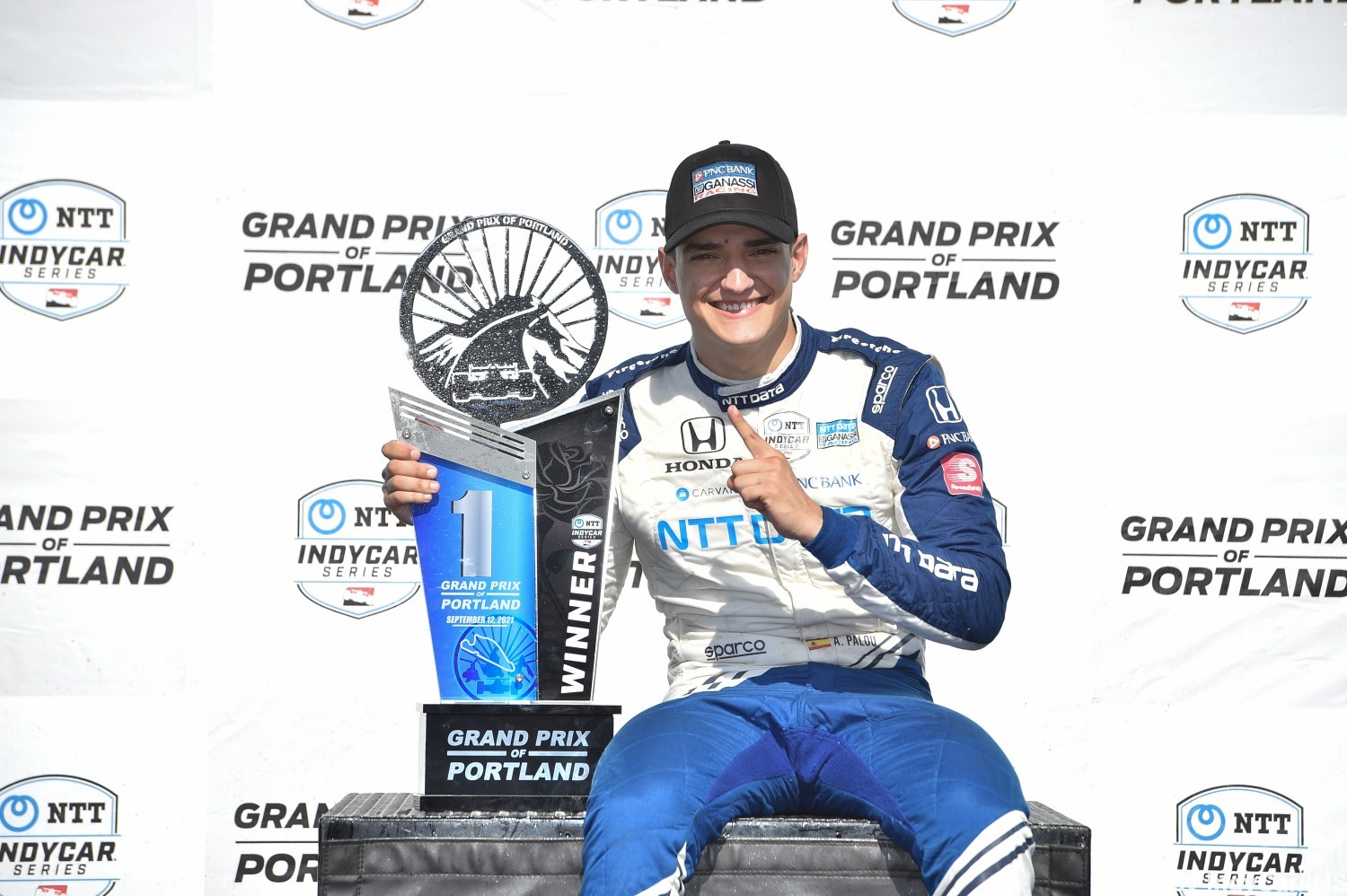 The win vaulted Palou back to the top of the series standings. And let's be very clear on something: he may be a relative newcomer to the series, but there is nothing flukish about Palou leading this championship with two races to go. He's won a series-high three races, and finished on the podium a series-high 7 times. He's regularly outraced his 6-time series champion teammate in Scott Dixon. And while many other championship aspirants have been derailed by self-inflicted wounds, Palou's worst results have largely come from situations outside his control as we saw at Indy and Gateway.
UGH!!!!!
Do the following numbers mean anything to you: 12, 8, 18, 14, 21, 16, 8, 21? Well, since finishing third in this the Indianapolis 500 those are Simon Pagenaud's last 8 finishes. To be clear, I have no real profound thesis on the Frenchman's rather poor form. Pagenaud, of course, has struggled mightily in qualifying over the last two seasons, and this weekend could only manage a 23rd-place qualifying effort. For reference, that was one place behind Jimmie Johnson.
It's pretty clear at this point that the 2016 series champion and 2019 Indy 500 winner will not return for an eighth season at Team Penske in 2022. But it would be nice to see a good finish or two from Pagenaud at Laguna Seca and/or Long Beach to perhaps make the exit a little more graceful than its currently looking.
Brian Carroccio is a senior columnist for AutoRacing1.com. He can be contacted at BrianC@AutoRacing1.com.